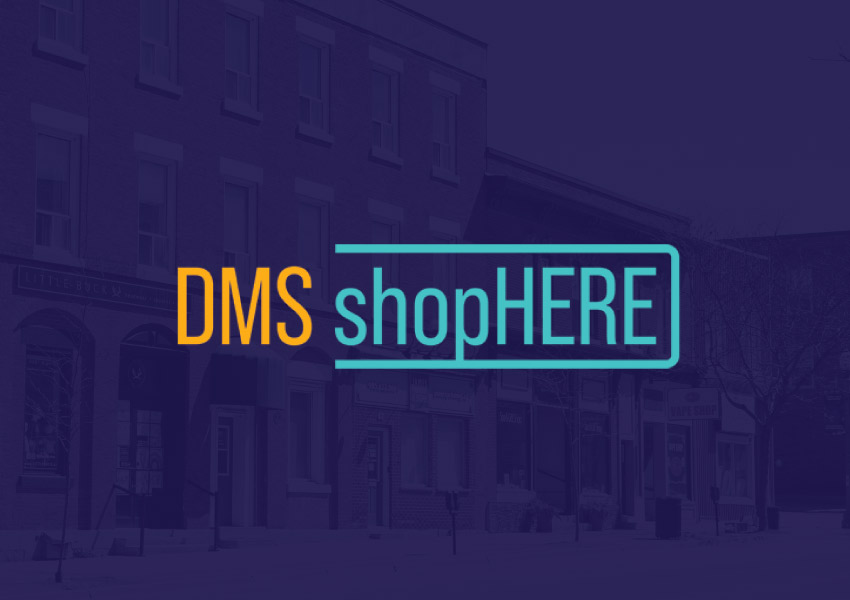 Whitby, Ontario – Durham Region is making it easier for small businesses to move their operations online after joining ShopHERE—a no-cost service that helps to build a digital platform.
What: ShopHERE provides independent businesses and artists an opportunity to develop an online store, free of charge, with specific branding, messaging, digital marketing, shipping and inventory management.
Initiated by Digital Main Street and the City of Toronto, this service is provided in collaboration with Google, Shopify, Mastercard and Microsoft; with support from marketing and business students.
Where: Visit digitalmainstreet.ca/shophere to learn more.
Why: As small businesses across the region face the impacts of COVID-19, many are looking to establish an online presence; making it easier for customers to access their goods and services. ShopHERE allows businesses to create a customized store at no cost to them.
The Region is working with the Durham Economic Task Force, all eight area municipalities, Business Improvement Areas (BIAs), Business Advisory Centre Durham (BACD), all Durham Chambers and Boards of Trade, Durham College, Ontario Tech University, and Trent University Durham GTA to support the delivery of the program to eligible area businesses.
This group is also collaborating to arrange and deliver additional digital and eCommerce support services, which are expected to be announced in the coming days and weeks. Plus, BACD has been running Digital Main Street programming in Durham since 2017.
Note: Small, independent businesses must be located within Durham Region to take part in this program. Please visit digitalmainstreet.ca/shophere to learn more about participant requirements.