---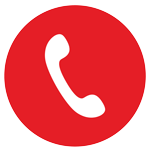 Durham Health Connection Line is responding to messages only
Messages will be responded to from Monday to Sunday, 8:30 a.m. to 6 p.m. Please leave only one message and your call will be returned in priority sequence.
---
COVID-19
Subscribe at the bottom of this page to receive email alerts
Updated PHO IPAC recommendations for use of PPE for COVID-19
Ontario Newsroom: October 2, 2020 Ontario implementing additional public health and testing measures to keep people safe. We are currently updating our information to reflect these changes.
Visit durham.ca/novelcoronavirus for the latest information from Durham Region Health Department.
What is the Health Department's role in managing and monitoring COVID-19?
Durham Region Health Department works closely with individuals who have been diagnosed with COVID-19. This is done to help identify potential risk for other community members who may have had contact with the person diagnosed with COVID-19 while they were ill. This includes identifying and assessing the risk of exposure for individuals (e.g. health care providers who provided care for the individuals while they were ill) and community settings (e.g. clinic waiting rooms, public transit etc.).
The Health Department is working collaboratively with local hospitals and health care providers to streamline processes for assessment and testing for COVID-19.
FAX abouts
Health Department Facts About...
Ontario Ministry of Health and Ministry of Long-Term Care and World Health Organization (WHO) guidance documents and signage
*NOTE: As the list of impacted countries is rapidly evolving, health professionals are encouraged to consult Tables 1 and 2 in the daily WHO situation report to help inform their decision making around whether or not to test a patient for COVID-19.

The Ministry of Health and Ministry of Long-Term Care have produced guidance documents for a number of health sectors related to COVID-19. These documents will be updated as necessary.
Access these sector specific documents
Signage
Ontario Medical Association documents
Ontario Medical Association coronavirus summary of primary care guidance
January, 31, 2020 (V1)
Public Health Agency of Canada resources
Public Health Agency of Canada awareness resources
(Posters translated for English, French, Chinese)
Diseases of public health significance
COVID-19 institutional outbreaks in Durham Region infographic
---
Regular Health Department resources and services
Order free print resources for your clients
---
How healthy are Durham Region residents?
We use health indicators to monitor the health status of local residents. Health data for Durham Region comes from many sources, such as the Census, surveys and hospitals.
Check out the latest Durham health statistics
---
Alerts and updates
Get the latest, local statistics on opioids in Durham Region including:
Weekly number of suspected opioid overdose calls received by Region of Durham Paramedic Services
Monthly number of confirmed opioid overdose emergency department visits
Annual number of opioid-related deaths
Durham Region Opioid Information System
Infectious disease surveillance
Durham Region outbreak status report
Forms
Naloxone distribution
Ontario Naloxone Program (ONP)
Eligible community agencies are now able to order naloxone kits from the Health Department to distribute to:
Individuals who are at risk of opioid overdose;
Friends and family members of individuals at risk of opioid overdose;
Newly released inmates at risk of opioid overdose
How to become a registered naloxone distribution site
To determine eligibility please complete the ONP Eligibility Application. Once you complete this application, a representative from Durham Region Health Department will contact you.
Assessment
Order
Vaccines
Annual fridge inspections
Annual fridge inspections will begin in August 2020 and continue throughout the remainder of the year. Over the next few months, a public health nurse (PHN) will contact you to schedule an inspection time. Due to COVID-19, the PHN completing your inspection may not be your regularly assigned PHN.
If you have questions or concerns about your upcoming fridge inspection, please email fridges@durham.ca.
---
Take our 2020-2021 influenza vaccine administration survey
Please take a moment to complete our short survey. Your feedback will assist the Health Department in determining your organization's capacity to provide influenza vaccination this season.
---
Forms are for print purposes only.
Referral
Reporting
Tools and guidance documents
Learning and educational opportunities
Fall prevention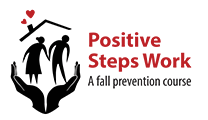 If you are a care provider working with older adults, take our e-course to prevent falls and injuries for your clients or family members.
Infection control
Vaccine storage and handling