Health Care Professionals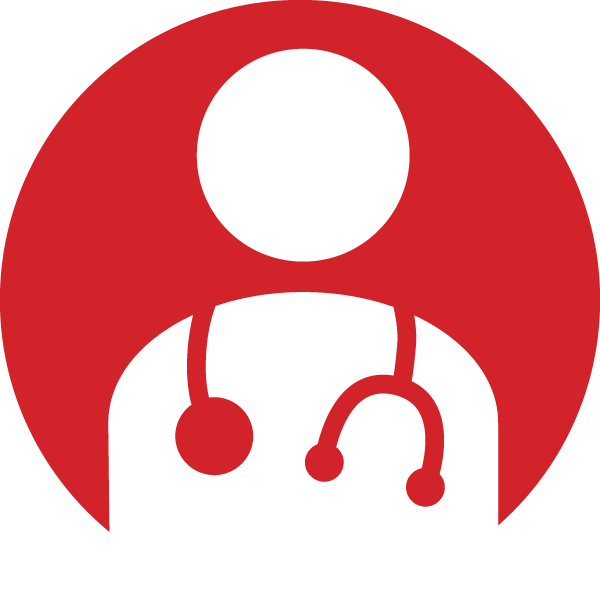 Primary care providers: It's respiratory season! Onboard to provide COVID-19 vaccine in your primary care setting today!
COVID-19
COVID-19 vaccine administration in primary care settings
COVID-19 vaccines are the best way to protect against COVID-19. The Health Department is looking to onboard additional primary care providers to administer COVID-19 vaccines to Durham Region residents.
Primary care providers, long-term care and retirement homes are invited to send an email to covidvaccine@durham.ca outlining interest in administering COVID-19 vaccines.
Please provide the following information in your email:
Site name
Site address
Contact name (first and last)
Phone number (including extension if applicable)
Email address
Vaccine fridge number
A Health Department representative will follow up with interested providers to begin COVID-19 vaccine administration.
For more information, please see Fax about... COVID-19 Vaccine Administration in Primary Care Settings.
FAX abouts
Health Department fact sheets
Public Health Agency of Canada resources
COVID-19 vaccination resources
MPOX
Visit durham.ca/mpox for the latest information from Durham Region Health Department.
FAX abouts
Health Department fact sheets
MPOX testing
Approval for MPOX testing is not required. Health care providers can submit MPOX specimens to Public Health Ontario Lab (PHOL) for testing. Health care providers may consult with a PHOL microbiologist for testing eligibility and instructions for collection, submission, and shipment of MPOX samples.
For more information on MPOX testing, please visit Public Health Ontario Laboratory.
MPOX has been designated a Disease of Public Health Significance (DOPHS) as "Smallpox and other Orthopoxviruses including MPOX" under the Health Protection and Promotion Act (HPPA).
Health care providers with patients suspecting MPOX infection must report directly to their local Medical Officer of Health (Ontario Reg 135/18) under the Health Protection and Promotion Act.
For more information:
PHOL customer service during regular hours: 416-235-6556 or 1-877-604-4567
PHOL on-call duty officer: 416-605-3113
Infection prevention and control (IPAC) recommendations for MPOX in health care settings
Public Health Ontario infection prevention and control (IPAC) recommendations for monkeypox in health care settings.
Additional MPOX information
Diseases of public health significance
---
Regular Health Department resources and services
Order free print resources for your clients
---
IPAC Hub Spotlight Durham Region
An e-newsletter distributed electronically to long-term care homes, retirement homes and congregate living settings in Durham Region. Our
newsletter is published and distributed by Durham Region Health Department, Health Protection Division in partnership with Lakeridge
Health IPAC Hub (Durham IPAC Hub).
Check out the latest edition of the e-newsletter
---
How healthy are Durham Region residents?
We use health indicators to monitor the health status of local residents. Health data for Durham Region comes from many sources, such as the Census, surveys and hospitals.
Check out the latest Durham health statistics
---
Alerts and updates
Take our AEFI reporting survey
Durham Region Health Department is gathering AEFI reporting feedback from health care professionals. The goal of this survey is to understand your practice in AEFI reporting and determine methods that would help make this reporting easier for you. The anonymous survey takes less than five minutes to complete. Please have each health care provider administering vaccines complete their own survey.
Launch the AEFI reporting survey
Get the latest, local statistics on opioids in Durham Region including:
Weekly number of suspected opioid overdose calls received by Region of Durham Paramedic Services
Monthly number of confirmed opioid overdose emergency department visits
Annual number of opioid-related deaths
Durham Region Opioid Information System
Infectious disease surveillance
Durham Region outbreak status report Durham Region Flu Tracker
Forms
Assessment
Dental program applications
Naloxone distribution
Ontario Naloxone Program (ONP)
Eligible community agencies are now able to order naloxone kits from the Health Department to distribute to:
Individuals who are at risk of opioid overdose;
Friends and family members of individuals at risk of opioid overdose;
Newly released inmates at risk of opioid overdose
How to become a registered naloxone distribution site
To determine eligibility please complete the ONP Eligibility Application. Once you complete this application, a representative from Durham Region Health Department will contact you.
Order
Publicly funded sexually transmitted infection (STI) medications
---
Vaccines
The forms below are for print purposes only.
---
Annual fridge inspections
Annual fridge inspections typically occur between the summer months of June to August. You will be contacted by a Durham Region Health Department (DRHD) nurse to schedule an inspection time. If you have obtained a new fridge, contact us at 905-668-7711 extension 3063 to arrange fridge inspection prior to storing publicly funded vaccines.
If you have questions or concerns about your upcoming fridge inspection, please call 905-668-7711 extension 3063.
Referral
Reporting
Tools and guidance documents
Alcohol, cannabis, opioids and smoking
Alcohol
Rapid Access Addictions Medicine
Rapid Access Addiction Medicine (RAAM) clinics offer fast access to quality care for people living with alcohol and opioid-related addictions. Services include medical treatment and counselling services without a doctor's referral.
Breaking Free Online
Free online confidential wellness and recovery support program for alcohol, cannabis, opioids, and over 70 drugs.
Canada's Guidance on Alcohol and Health
Cannabis
Opioids
Patch for Patch Program
Smoking
Concussions
Determining when its safe for someone diagnosed with a concussion to resume regular activities is particularly important, whether those activities are heavily sport-related or simply returning to school or work.
Rowan's Law
Rowan's Law provides a framework for concussion prevention, detection, and management within amateur competitive sport. The final phase of implementation of Rowan's Law includes the requirements for removal-from-sport and return-to-sport protocols. In addition, the Ministry of Education have also made amendments to the Education Act, such that policies on concussions are consistent with Rowan's Law.
What does this mean for health care providers?
Under Rowan's Law, physicians and nurse practitioners are the only health care providers that can medically assess and provide medical clearance for an athlete to return to unrestricted athletic participation. Based on this requirement you may see an uptick in patients seeking concussion assessments.
Note: Students do not need medical clearance to return to school.
Resources to assist you
Dental and oral health
Ontario Works Dental Benefits - Adult Ontario Works recipients
Illness, infection and disease
Immunization and vaccines
Potassium iodide (KI) tablets
Pregnancy, babies and toddlers
Sexual health and sexually transmitted infections
Learning and educational opportunities
Fall prevention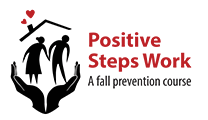 If you are a care provider working with older adults, take our e-course to prevent falls and injuries for your clients or family members.
Infection control
Stigma and substance use
Understanding Stigma – CAMH course
A course is designed to help health care providers and frontline clinicians develop strategies to improve patient–provider interactions and overall care for people with mental illness including addiction.
Trauma-Informed Care (TIC) e-Learning Series
Seven foundational self-study modules that can be completed in approximately 30 minutes or less. Designed for a broad audience, including those providing addiction and mental health treatment services.
Vaccine storage and handling