Subscribe at the bottom of this page to receive email alerts
Novel Coronavirus (COVID-19)
The Public Health Agency of Canada has assessed the public health risk associated with the COVID-19 as low for Canada. Public health risk is continually reassessed as new information becomes available.
The Health Department is working closely with local, provincial and federal health partners to monitor the situation.
Visit durham.ca/novelcoronavirus for the latest information from Durham Region Health Department.
Diseases of public health significance
---
Regular Health Department resources and services
Order free print resources for your clients
---
How healthy are Durham Region residents?
We use health indicators to monitor the health status of local residents. Health data for Durham Region comes from many sources, such as the Census, surveys and hospitals.
Check out the latest Durham health statistics
---
Alerts and updates
Get the latest, local statistics on opioids in Durham Region including:
Weekly number of suspected opioid overdose calls received by Region of Durham Paramedic Services
Monthly number of confirmed opioid overdose emergency department visits
Annual number of opioid-related deaths
Durham Region Opioid Information System
Infectious disease surveillance
Durham Region outbreak status report
Forms
Naloxone distribution
Ontario Naloxone Program (ONP)
Eligible community agencies are now able to order naloxone kits from the Health Department to distribute to:
Individuals who are at risk of opioid overdose;
Friends and family members of individuals at risk of opioid overdose;
Newly released inmates at risk of opioid overdose
How to become a registered naloxone distribution site
To determine eligibility please complete the ONP Eligibility Application. Once you complete this application, a representative from Durham Region Health Department will contact you.
Assessment
Order
Naloxone kit order form (for registered sites)

Vaccine

Forms are for print purposes only.
Referral
Reporting
Tools and guidance documents
Learning and educational opportunities
Fall prevention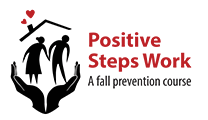 If you are a care provider working with older adults, take our e-course to prevent falls and injuries for your clients or family members.
Infection control
Vaccine storage and handling