Subscribe at the bottom of this page to receive email alerts
Updated PHO IPAC recommendations for use of PPE for COVID-19
---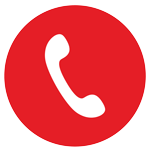 Durham Health Connection Line is open Monday to Friday, 9 a.m. to 5 p.m.

We are responding to messages Monday to Sunday, 8:30 a.m to 6 p.m.
---
COVID-19 testing
Any person who has at least one symptom, even if the symptom(s) are mild, can be tested for COVID-19. When assessing for the symptoms below the focus should be on evaluating if they are new, worsening, or different from an individual's baseline health status (usual state).
This means that local area residents should only seek testing if they:
Are experiencing COVID-19 symptoms;
Have been exposed to a confirmed case of the virus, as informed by the Health Department or the COVID Alert app;
Are a resident or staff member of a setting that has a COVID-19 outbreak, as identified by the Health Department; and
Are eligible for testing as part of a targeted testing initiative directed by the Ministry of Health or the Ministry of Long-Term Care.

This currently includes workers and residents of high-risk settings such as long-term care homes, visitors of long-term care homes, workers and residents of homeless shelters and other congregate settings"
If you develop any of the symptoms below, self-isolate and seek clinical assessment by:
Contacting Durham Health Connection Line 905-668-2020 or 1-800-841-2729.
Completing the Lakeridge Health online assessment form at covidswab.lh.ca to get an appointment at the COVID-19 Assessment Clinic.
Note: The COVID-19 Assessment Clinic does not accept walk-ins.
See all Ontario COVID-19 assessment centre locationsInstructions for individuals tested for COVID-19
Symptoms
Symptoms list:
Fever (temperature of 37.8°C or greater)
New or worsening cough
Shortness of breath
Sore throat
Difficulty swallowing
Changes to sense of taste or smell
Nausea/vomiting, diarrhea, abdominal pain
Runny nose, or nasal congestion (not caused by seasonal allergies)
Atypical symptoms of COVID-19 should be considered, particularly in children, older persons, and people living with a developmental disability. Atypical symptoms can include: unexplained fatigue/malaise/myalgias, delirium (acutely altered mental status and inattention), unexplained or increased number of falls, acute functional decline, exacerbation of chronic conditions, chills, headaches, croup, conjunctivitis, and multisystem inflammatory vasculitis in children.
Note: Symptoms of multisystem inflammatory vasculitis in children include persistent fever, abdominal pain, conjunctivitis, nausea, vomiting, diarrhea and rash.
Accessing your test results
How do I get my test result?
If you have a green photo health card:
COVID-19 test results can be accessed online through the Ontario government COVID-19 test results website. It may take up to five days for results to be posted on the website.
If you do not have a health card, and/or have a red and white health card, and/or do not have internet access:
Please call the COVID Assessment Results Line or contact your primary care provider at least five days after you have been tested. When contacting the COVID Assessment Results line at 905-721-4842 follow the automated instructions to leave a voice mail.
Please provide the following in your voice mail:
Full name
Health card number
Date of test
Phone number
If you test positive for COVID-19 you will be contacted by Durham Region Health Department, typically within 48 hours. The Health Department will provide you with information about the requirements to self-isolate and to identify potential contacts.
---
Current situation
There continues to be evidence of community transmission of COVID-19 in Durham Region. This means that the virus is spreading in the community and is not necessarily linked to travel or other known cases.
Welcome to the Durham Region COVID-19 Data Tracker
Durham Region Health Department has created this dashboard to present updated information about COVID-19 cases in Durham Region. We show the number of confirmed cases by status, age and gender, municipality, time, exposure source and health neighbourhood. We provide details about institutional outbreaks. We also have monitoring indicators that show how well Durham Region is doing in terms of virus spread and containment, health system capacity, public health capacity and laboratory testing for COVID-19.
Durham Region COVID-19 Data Tracker
Data Tracker frequently asked questions (FAQs)
What is a confirmed case?
A confirmed case is a person who has tested positive for COVID-19 infection based on a laboratory test.
Does the Data Tracker report all COVID-19 cases? How complete is the data?
The Data Tracker reports all confirmed cases who are residents of Durham Region. We do not capture people who have COVID-19 but have not been tested. This is true of all infectious diseases – cases are not counted unless they are detected.
Are probable cases reported on the Data Tracker?
The Health Department does not report probable cases because they represent a small number, may change status to become confirmed cases, and the definition of a probable case has changed greatly over the course of the pandemic. Refer to the Ontario Ministry of Health's current definition.
In situations where there is an indeterminant test result or where a client initially declined to be tested, the person may subsequently undergo testing and if positive, would then be added to the Data Tracker as a confirmed case. The Ontario Ministry of Health also does not report probable cases.
Why are your numbers sometimes different from what is reported provincially on the same day?
COVID-19 counts are produced by provincial information systems that are dynamic and always changing. The time of day that the data are extracted can sometimes make a big difference because cases are continually being processed.
For example, if you compared Ontario government and Durham Region Data Tracker numbers at 5 p.m. on August 19, the numbers were different. The province extracted data at 4 p.m. on August 18 and posted to their website at 10:30 a.m. on August 19. The Health Department extracted information at 1 PM on August 19 and updated the Data Tracker around 3 p.m., reflecting complete data as of the end of day on August 18.
Public health nurses work into the evening to identify new cases and determine if any active cases have a change in hospitalization or resolved status. The provincial information would not have included cases processed in the evening of August 18 and is not as up-to-date as the Data Tracker. The Ontario Ministry of Health states that if there is a discrepancy between numbers reported on their website and those reported publicly by a public health unit, consider the number reported by the public health unit to be the most up to date.
Why is the information provided based on data from the day before? If you don't report until mid to late afternoon, why can't the information be as of the current day?
The Health Department extracts data at 1 p.m. to reflect COVID-19 case information as of the day before. Our public health nurses contact cases into the evening and we want to include the complete count from the whole day. In the morning, nurses finalize details in the provincial reporting system and epidemiologists conduct data quality checks on the extensive information that is uploaded to the Data Tracker, including exposure source, municipality, outbreak information, and address used for mapping to Health Neighbourhood. We need the morning to do this work. After extracting data at 1 p.m., the files are approved and uploaded around 2 p.m. The dashboard program needs an hour to complete the refresh of visuals and the Data Tracker is finally up-to-date around 3 p.m. Sometimes complexities in specific case information or large numbers of new cases can delay the update.
How are the data collected?
The Health Department receives notification of positive COVID-19 laboratory results for Durham Region residents from all Ontario laboratories. These results are received electronically or by fax. Public health nurses contact all Durham Region residents who are positive to gather detailed information about where the resident has been in the last 14 days, who the resident has been in contact with, and demographic information such as age, gender, address, race, income category, household size and language. Public health nurses document this information in the Health Department's secure electronic health record system and enter specific data into the provincial reporting system. This provincial system for COVID-19 reporting consisted of the integrated Public Health Information System (iPHIS) from February to July 30, 2020 and the Public Health Case and Contact Management Solution (CCM) since July 31, 2020 onward.
Are school cases and outbreaks reported on the Data Tracker?
Outbreaks that occur in school settings are reported on the Data Tracker under the "School & Child Care Centre Outbreaks" tab. The number of these outbreak cases is reported by specific school and child care centre. However, individual cases in school students or staff that are not outbreak-related are not reported on this tab. Information about individual confirmed cases are captured overall in the Data Tracker. As well, probable cases are not reported anywhere on the Data Tracker (refer to FAQ above). The number of cases reported on a school board website may differ from those reported on the Data Tracker because schools may report both individual and outbreak-related cases as well as probable cases.
Will you be posting workplace outbreaks on the Data Tracker?
At this time the Health Department will not be posting workplaces outbreaks. A workplace outbreak is defined as two or more employees within a workplace testing positive for COVID-19 with evidence that transmission occurred within that workplace. As with all cases of COVID-19, the Health Department does extensive case and contact management to ensure that all potential exposures are thoroughly investigated, resulting in notification and self-isolation and testing, if necessary. If a workplace outbreak does potentially expose the general public, the Health Department would publicize the details, as needed.
Is the number of COVID-19 deaths accurate?
COVID-19 deaths are added to the Data Tracker if the individual died while still infected with COVID-19. This could mean they died with COVID-19 or because of COVID-19. The actual cause of death would be determined by a physician and indicated on a death certificate. Mortality (death certificate) data is not available from the province of Ontario until much later.
Why is the number of cases reported by Health Neighbourhood sometimes lower than the total number of cases?
Public health nurses confirm the address of the case at the time that they were diagnosed with COVID-19. Small discrepancies arise in the Data Tracker when an address or postal code will not map into a neighbourhood, e.g. the address is in a new subdivision that is not yet covered by the mapping program or there is an incomplete address that will not map properly. We map by address first but if the address does not map because it is incomplete or missing, we use postal code which is less precise. In general, our address information is complete and we do data quality checks to make it as accurate as possible.
Why will the number of cases in a municipality sometimes go down?
COVID-19 data is dynamic and constantly changing as the status of cases shifts from day to day. The number of cases can go down if a person positive for COVID-19 is subsequently found through additional testing to not be infected and to have initially received a false positive result. Sometimes an address is corrected and assigned to another municipality. Sometimes data quality checks find duplicate cases in the system and removing the duplicate brings the case count down. Duplicates and differences in reporting can happen between neighbouring public health units. Public health units work together to ensure accurate reporting of cases who may live in one area but work or be exposed to COVID-19 in another area. Dropping a case may not be apparent at the Durham Region level if the total number of new cases is increasing, but it may be noticeable at the municipality level where numbers are smaller.
Can you report the number of cases in my town or village?
The Health Department is conscious of presenting COVID-19 data to the community while protecting privacy and security of sensitive health information. Providing the name of a town or village where a case resides can compromise a person's privacy and does not aid public health efforts. Assume that COVID-19 is circulating in your community – continue to practice physical distancing, wear a non-medical mask or face covering and wash your hands thoroughly and often.
When is an outbreak declared in an institution? When is it declared over?
An outbreak is declared in a long-term care or retirement home when ONE or more cases of COVID-19 are detected in the home, even if the case is a staff member who acquired the infection elsewhere and there is no spread between residents. An outbreak is declared in a hospital when TWO or more cases (patients and/or staff) are reported from a specific area in the hospital and they likely acquired their infection in the hospital.
An outbreak is declared over based on the last case identified. When the last case is a resident of an institution, the outbreak is over when no new cases have been identified in the past 14 days since the last case became ill or was isolated. If the last case is a staff member, the outbreak is over when no new cases have been identified in the past 14 days since the last shift the staff worked.
Why is the number of cases related to outbreak staff and outbreak resident different on the Institutional Outbreaks tab versus the Exposure Source tab of the Data Tracker?
The Institutional Outbreaks tab presents the number of cases related to outbreaks in long-term care homes, retirement homes and hospitals located in Durham Region. There is the option to differentiate staff and residents. The Exposure Source tab provides the most likely means by which cases acquired COVID-19. Here the "Outbreak – Staff" and "Outbreak - Resident" categories include congregate living settings such as group homes and shelters, as well as institutions. While residents would include only residents of facilities located in Durham Region, "Outbreak - Staff" can include people who work in facilities located outside of Durham Region. This information is noted on the Data Tracker. As an example, a personal support worker who acquired COVID-19 while working in a long-term care home in Scarborough would not be captured in the Institutional Outbreak tab but would be counted in the Exposure Source tab under the "Outbreak - Staff" category.
The COVID-19 Data Tracker was created with the assistance of the Region of Durham's Corporate Services - Information Technology Division and the Data, Mapping & Graphics Group within the Planning & Economic Development Department.
Epi summaries
Check out our epidemiological reports to learn more about COVID-19 activity in Durham Region
Status of cases in Ontario
For information regarding the status of cases in Ontario, including Durham Region, see the Ontario Ministry of Health website, which is updated every day, seven days a week, at 10:30 a.m.
---
Section 22 class orders and special instructions issued by the Durham Region Medical Officer of Health
Section 22 order related to self-isolation and instructions for persons being monitored for COVID-19
Updated instructions for all enclosed (indoor) public spaces regarding the use of non-medical masks and face coverings
Special instructions for commercial premises regarding the use of non-medical masks and face coverings
Section 22 order related to employers of temporary foreign workers
---
Reopening Ontario (A Flexible Response to COVID-19) Act, 2020
The COVID-19 declared emergency has been terminated and the Ontario Regulation 50/20 (Declaration of Emergency) has been revoked. It has been been replaced with the Reopening Ontario (A Flexible Response to COVID-19) Act, 2020, S.O. 2020, c. 17.
---
Visit durham.ca/novelcoronavirus for the latest information from Durham Region Health Department.
What is the Health Department's role in managing and monitoring COVID-19?
Durham Region Health Department works closely with individuals who have been diagnosed with COVID-19. This is done to help identify potential risk for other community members who may have had contact with the person diagnosed with COVID-19 while they were ill. This includes identifying and assessing the risk of exposure for individuals (e.g. health care providers who provided care for the individuals while they were ill) and community settings (e.g. clinic waiting rooms, public transit etc.).
The Health Department is working collaboratively with local hospitals and health care providers to streamline processes for assessment and testing for COVID-19.
FAX abouts
Health Department Facts About...
Ontario Ministry of Health and Ministry of Long-Term Care and World Health Organization (WHO) guidance documents and signage
*NOTE: As the list of impacted countries is rapidly evolving, health professionals are encouraged to consult Tables 1 and 2 in the daily WHO situation report to help inform their decision making around whether or not to test a patient for COVID-19.

The Ministry of Health and Ministry of Long-Term Care have produced guidance documents for a number of health sectors related to COVID-19. These documents will be updated as necessary.
Access these sector specific documents
Signage
Ontario Medical Association documents
Ontario Medical Association coronavirus summary of primary care guidance
January, 31, 2020 (V1)
Public Health Agency of Canada resources
Public Health Agency of Canada awareness resources
(Posters translated for English, French, Chinese)
Diseases of public health significance
---
Regular Health Department resources and services
Order free print resources for your clients
---
How healthy are Durham Region residents?
We use health indicators to monitor the health status of local residents. Health data for Durham Region comes from many sources, such as the Census, surveys and hospitals.
Check out the latest Durham health statistics
---
Alerts and updates
Get the latest, local statistics on opioids in Durham Region including:
Weekly number of suspected opioid overdose calls received by Region of Durham Paramedic Services
Monthly number of confirmed opioid overdose emergency department visits
Annual number of opioid-related deaths
Durham Region Opioid Information System
Infectious disease surveillance
Durham Region outbreak status report
Forms
Naloxone distribution
Ontario Naloxone Program (ONP)
Eligible community agencies are now able to order naloxone kits from the Health Department to distribute to:
Individuals who are at risk of opioid overdose;
Friends and family members of individuals at risk of opioid overdose;
Newly released inmates at risk of opioid overdose
How to become a registered naloxone distribution site
To determine eligibility please complete the ONP Eligibility Application. Once you complete this application, a representative from Durham Region Health Department will contact you.
Assessment
Order
Vaccine
Annual fridge inspections
Annual fridge inspections will begin in August 2020 and continue throughout the remainder of the year. Over the next few months, a public health nurse (PHN) will contact you to schedule an inspection time. Due to COVID-19, the PHN completing your inspection may not be your regularly assigned PHN.
If you have questions or concerns about your upcoming fridge inspection, please email fridges@durham.ca.
Forms are for print purposes only.
Referral
Reporting
Tools and guidance documents
Learning and educational opportunities
Fall prevention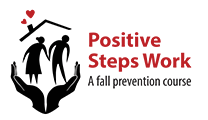 If you are a care provider working with older adults, take our e-course to prevent falls and injuries for your clients or family members.
Infection control
Vaccine storage and handling