---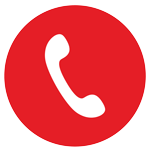 Durham Health Connection Line is responding to messages only
Messages will be responded to from Monday to Sunday, 9 a.m. to 7 p.m. Please leave only one message and your call will be returned in priority sequence.
If you are experiencing a medical emergency, please hang up and dial 911.
Durham Region Health Department strives to provide exceptional customer service. Due to the COVID-19 pandemic we are experiencing unprecedented call volumes that have resulted in extended response times. While we understand this may be frustrating, we have zero tolerance for clients who engage in the use of profane, aggressive, abusive, sexist, racist or homophobic language. Any such calls will not be responded to, and where necessary, referred to the appropriate authority for follow-up.
---
Travel during COVID-19
The Government of Canada and the Ontario Ministry of Health have advised against all travel outside of Canada. The Government of Canada has issued a Pandemic COVID-19 travel health notice. Please access this site for up to date information regarding travel to and from Canada.
Travellers returning from travel outside of Canada are required to:
Remain in quarantine for 14 days from the day of landing in Canada.
Travellers who develop symptoms may leave self-isolation in order to be tested. If they test negative, they should continue to self-isolate for the 14 day quarantine period since COVID-19 may develop later. If travellers test positive, the Health Department will provide information on the next steps.
Travellers who are asymptomatic should not seek testing unless personally advised by their local public health unit (e.g., as part of contact tracing) or their health care provider.
If traveller A is exposed to another traveller (traveller B) who is under Federal Quarantine Orders and traveller B develop signs and symptoms during the 14-day quarantine period, traveller A must again quarantine for an additional 14 days from traveller B's symptom onset date.
Note: Individuals who have travelled outside of Canada and are part of a workplace that is essential to daily living (e.g. health care) may be permitted to return to work if they are not experiencing any symptoms. Please check with your employer prior to returning to work.
Note: Individuals who have travelled outside of Ontario, but within Canada are not subject to mandatory quarantine, but should self-monitor for 14 days upon returning to Ontario.
Note: If you are fully vaccinated you may not need to isolate for 14 days. Fully vaccinated means having received the full series of a vaccine or a combination of vaccines accepted by the Government of Canada (Pfizer, Moderna, AstraZeneca, Janssen) at least 14 days prior to entering Canada. Please refer to the Government of Canada website to understand the requirements.