Can a recycled plastic bottle make a road stronger?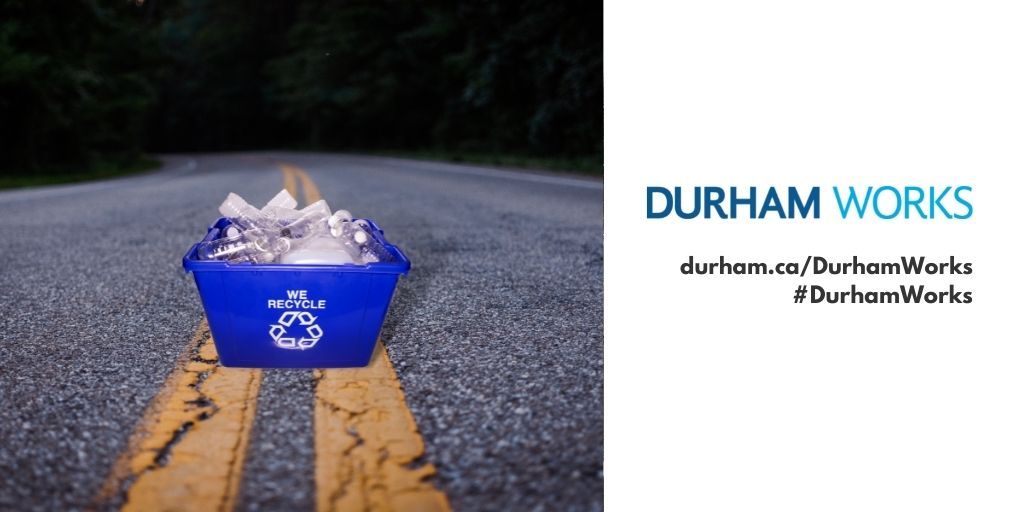 Durham Region is about to begin Phase 2 of an innovative project for a segment of Regional Road 18 in Clarington, between Concession Road 5 and the bridge south of Kendal. Portions of the roadway will be reconstructed as part of a pilot project incorporating the use of recycled materials.
Phase 1, completed in the fall of 2021, used conventional reconstruction methods and materials. Road construction for Phase 2 is planned for the spring and summer of 2022, pending Council approval. Upon approval, this second phase will focus on the southerly section of the road and will include recycled waste materials for a beneficial new use. Recycled glass will be incorporated into the granular base and recycled plastics will be incorporated in the new asphalt.

If the results of the pilot project are positive, this could reduce the amount of virgin material that is mined and trucked for road construction, such as aggregate materials. The use of plastics also has the potential to significantly increase the strength, durability and the overall lifecycle of the pavement structure in our road network. Read more about the project here.