Durham Region celebrates diversity; raises flag for Pride Month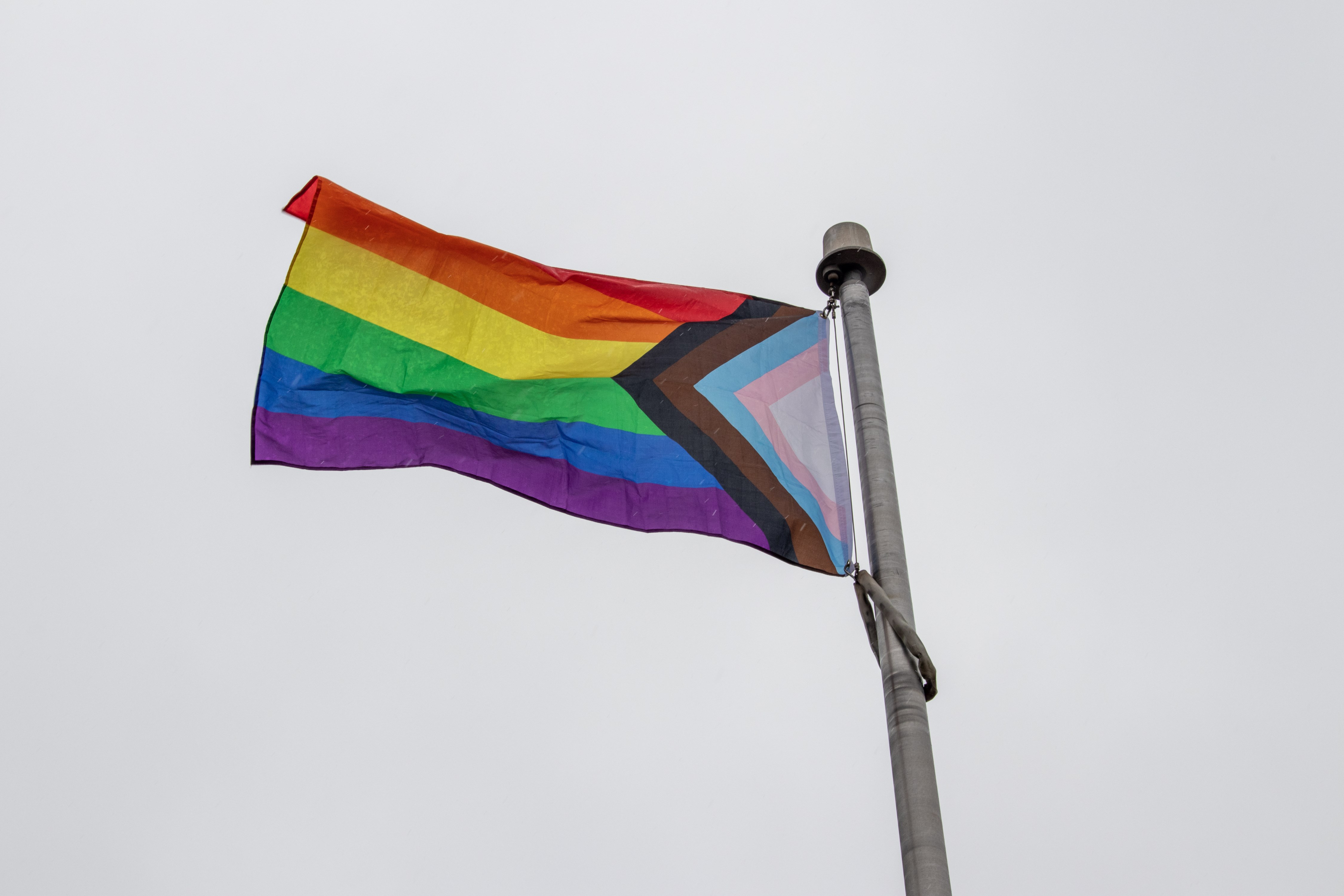 Whitby, Ontario – The following statement is being issued on behalf of John Henry, Regional Chair and Chief Executive Officer for The Regional Municipality of Durham:
"In Durham Region, we treat all with dignity and respect; recognizing that everyone's contribution is equally as important. That's why we are proud to recognize today as the beginning of Pride Month—a celebration of Two-Spirit, lesbian, gay, bisexual, transgender, queer and intersex (2SLGBTQI+) people and their journey towards acceptance and equality.
Pride allows us to recognize the value of diversity, while also supporting human rights. It's a time to show our fellow residents why civility and respect are this community's cornerstones. A place where people are accepted for who they are—regardless of belief, culture, identity or language.
The Progressive (or Progress) Pride flag and rainbow crosswalk, at Regional Headquarters, are symbols of the welcoming and inclusive community we all call home. Where our uniqueness creates opportunities. Where deep-rooted respect brings insight, innovation and various traditions to our doorstep.
Together, we will continue to honour and recognize the resiliency of the 2SLGBTQI+ community here in Durham Region, and around the world, as strides are made in addressing homophobia, transphobia, biphobia and other forms of discrimination and prejudice against people of diverse sexual orientations, gender identities or expressions and sex characteristics."
In celebration of Pride Month, Youth Pride Durham returns in-person on June 4 at Durham Regional Headquarters, from 1 to 3 p.m. Youth Pride Durham is a safe, inclusive celebration for youth, children and families who are part of the 2SLGBTQI+ community, as well as their allies. Learn more at durham.ca/YouthPrideDurham.
– 30 –
For media requests, please contact CorporateCommunications@durham.ca.