Region of Durham Works Department completes service delivery reviews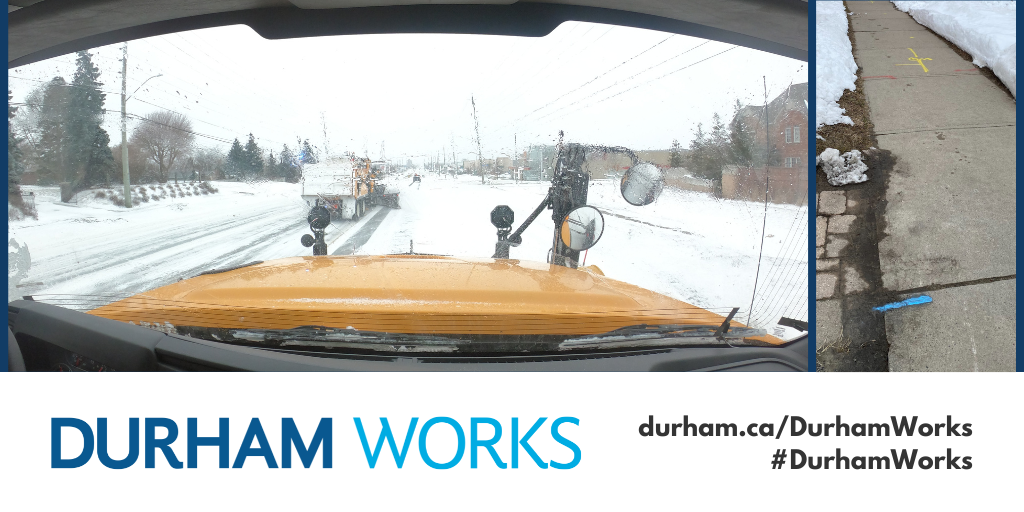 The Region of Durham strives to continuously improve service delivery and recently examined winter maintenance and underground locate requests. Using provincial Audit and Accountability grants, the Region hired consultants to undertake a review of the current service delivery model and identify opportunities for improvement.
The consultants' reports identified potential cost-savings, challenges, and best practices for winter maintenance operations and underground locate requests. The reports also provided summaries of opportunities along with recommendations, priorities, and next steps. The final reports have been submitted to the Province of Ontario.
Continuous improvement efforts such as these reviews help ensure the efficient delivery of public services. Economic growth and a great quality of life in our diverse community is supported by strong, responsive, and sustainable services provided by Regional government.
In all its activities, the Region works alongside local municipalities, and the provincial and federal governments to ensure that Durham Region continues to grow in a responsible and cost-efficient manner, and our residents and businesses continue to thrive.