Ride on: new bike rack officially opened at Regional Headquarters
Whitby, Ontario – Today, John Henry, Regional Chair and Chief Executive Officer, and Elaine Baxter-Trahair, Chief Administrative Officer along with the Region of Durham's Planning and Economic Development team, hosted a ribbon cutting ceremony to officially unveil a unique, new bike rack installation outside of the west entrance of Regional Headquarters.
Durham Region is the first municipality in Ontario to install this iconic style of bike rack. The prominent display of the bicycle port is a physical statement that demonstrates the Region's identity as a leader in active transportation and reinforces the importance of cycling in the community.
Cycling supportive features, like bike parking, at strategic destinations can advance the profile of the Region as a cycling destination and help it achieve its active transportation targets by 2031. Cycling infrastructure supports actions outlined in the Regional Cycling Plan (RCP) and promotes and increases the availability of end-of-trip facilities like bike parking for cyclists. By providing sustainable commuting options and infrastructure, the new bike rack will help reduce the number of cars on Durham Roads and also supports the Region's Smart Commute Durham program.
Quotes:
"Durham Region is focused on improving the life of people and businesses in Durham and new cycling infrastructure, like this bike rack, ensures our services continue to grow with our communities. Cycling infrastructure is a key component to Durham Region's climate change commitment. We are thrilled to unveil this new bike rack and encourage more people to consider cycling as a healthy and sustainable commuting choice."

-John Henry, Regional Chair and Chief Executive Officer
"This unique bike rack demonstrates the Region's commitment to increase the availability and convenience of bike parking for cyclists in our community. Cycling is a sustainable and healthy mode of active transportation. By adding this cycling infrastructure, we continue to support key actions within our Cycling Plan."
– Elaine Baxter-Trahair, Chief Administrative Officer
Photos included in package.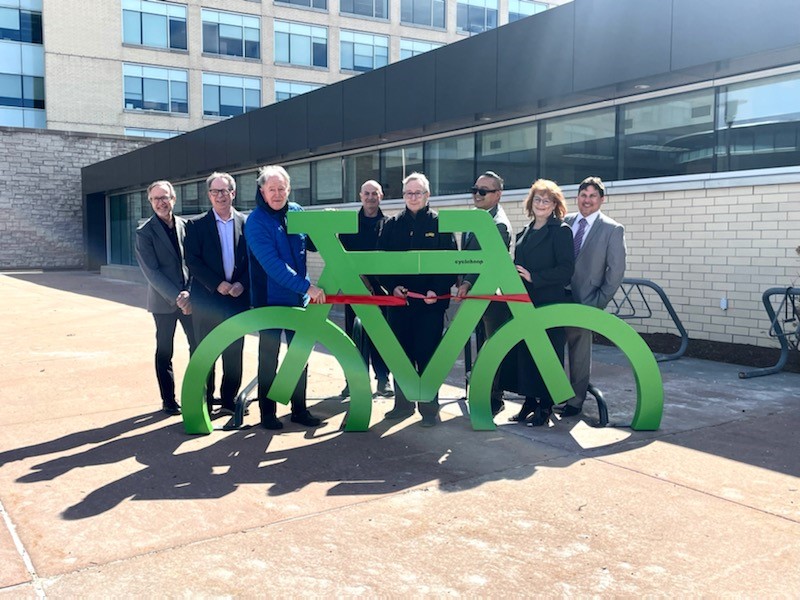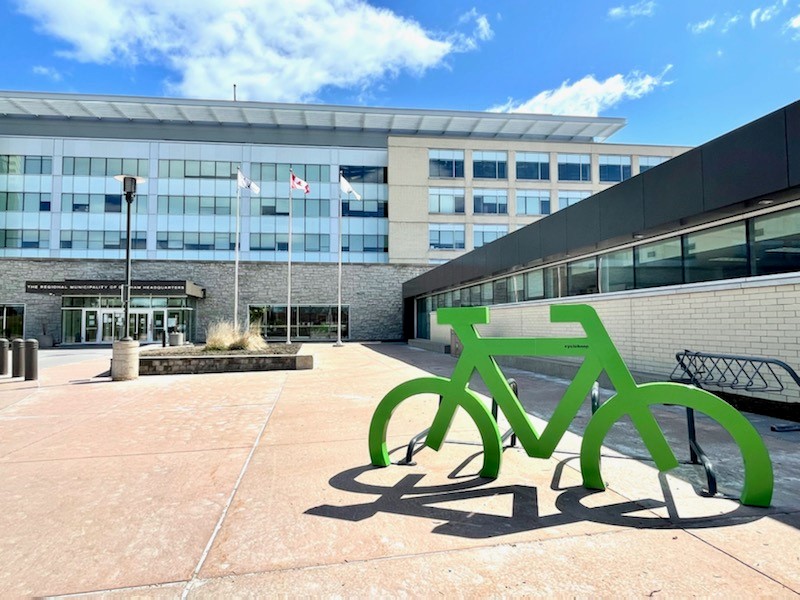 -30-
For media requests, please contact CorporateCommunications@durham.ca.