Update on the innovative road rehabilitation pilot project on Newtonville Road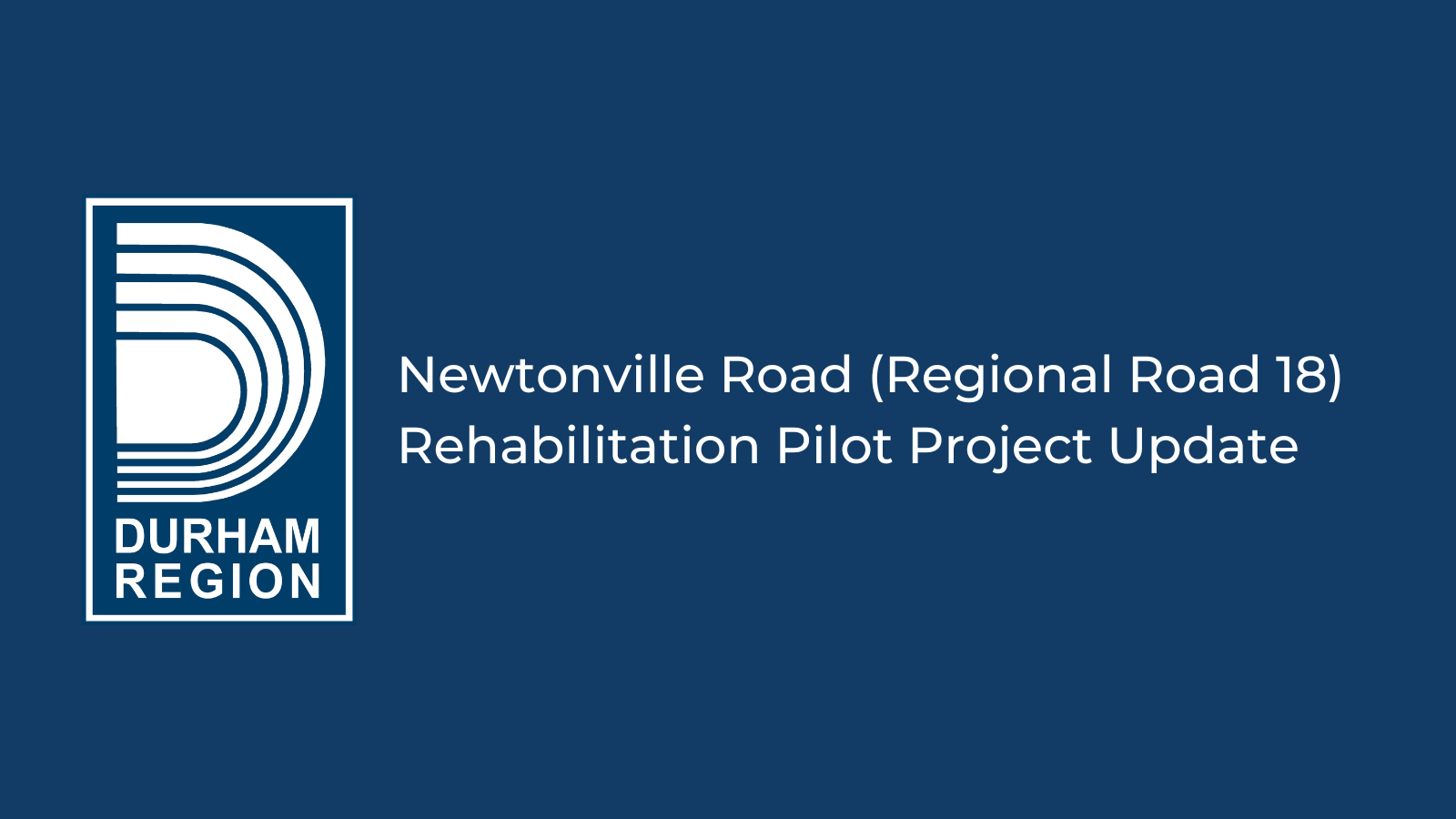 The Region of Durham is currently undertaking an innovative project on Newtonville Road (Regional Road 18), in the Municipality of Clarington, that uses recycled materials and traditional materials to reconstruct part of the road. Regional staff were notified on Thursday, September 15 through the Ministry of the Environment, Conservation and Parks (MECP) of a resident's complaint regarding the pilot project. Paving work for the pilot project is currently paused while a third-party environmental engineering consultant, Malroz Engineering Inc., verifies the content of recycled materials utilized in the granular base of the roadway.
The consultant's verification will take time to allow a thorough review. Although the paving has been put on hold until the completion of the verification process, the contractor will remain on site to complete other aspects of the reconstruction project and to maintain the safety of the roadway.
Road work was to be split into two phases that would help assess and evaluate the performance of traditional and recycled materials.
The first phase of the project was completed in fall 2021 using conventional methods and materials. The second phase of the project is in progress using recycled materials from blue box collections. If successful, using these recycled materials could help reduce the volume of virgin aggregate materials mined and trucked in for road construction, while possibly increasing the strength, durability and overall pavement life cycle of the road network.
For more details, please visit durham.ca/NewtonvilleRoad.