Yard waste collection delays in Ajax, Brock, Clarington, Pickering, Scugog and Uxbridge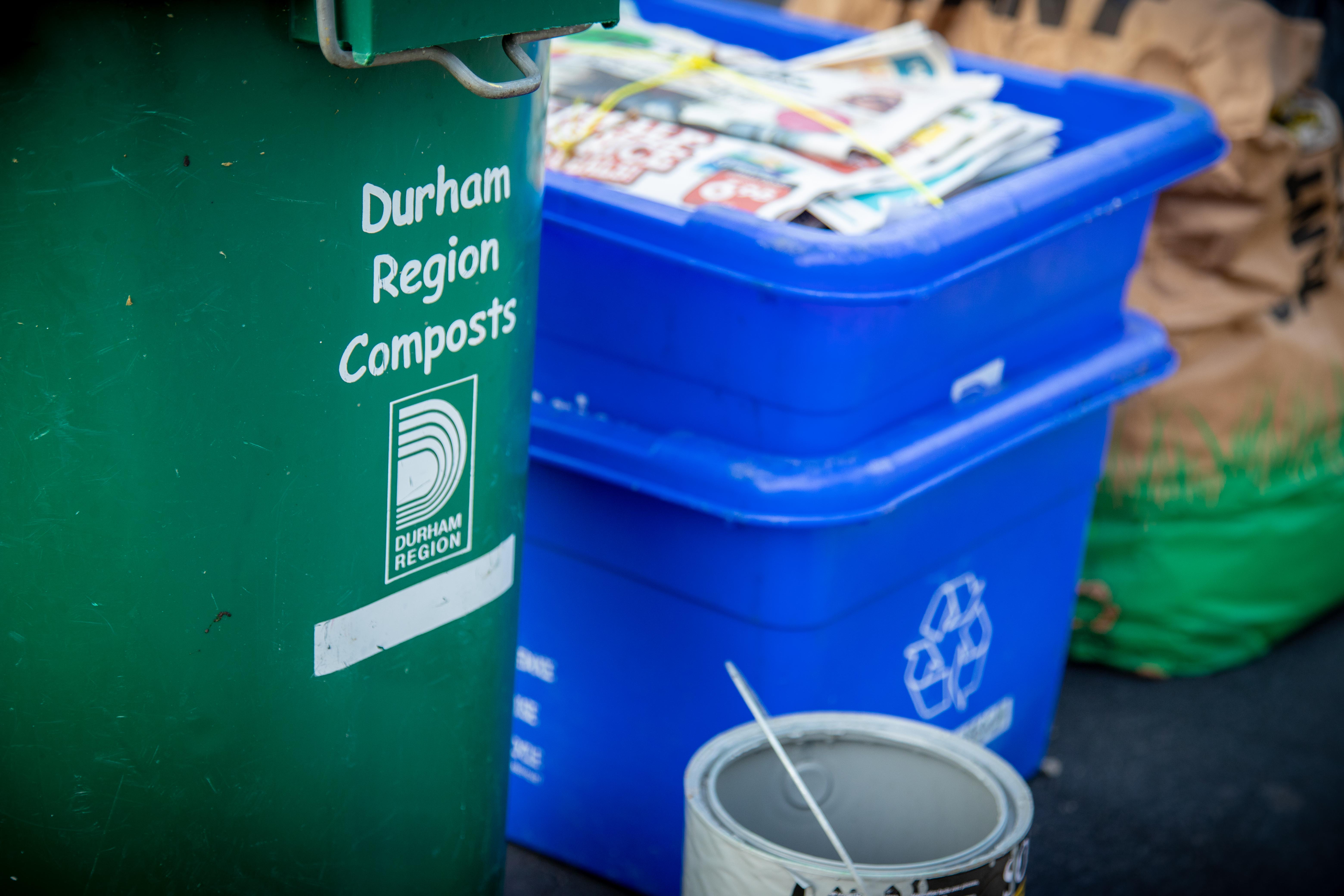 Whitby, Ontario – The Regional Municipality of Durham continues to experience yard waste collection delays in the Town of Ajax, Township of Brock, Municipality of Clarington, City of Pickering, Township of Scugog and Township of Uxbridge. Collection delays are expected to continue until the end of the year or until further notice.
Why: There is an industry-wide labour shortage of truck drivers across Canada, which has impacted the Region's contractors who provide waste collection services. This in addition to other factors causing delays, such as worker shortages related to COVID-19 isolation protocols that remain in place, as per guidelines from the Region's Health Department and the Ministry of Health.
The Region's waste contractors are mitigating labour shortages by retaining available sub-contractors and transferring in licensed drivers from other southern Ontario contracts that are not as heavily affected by the current labour shortages.
Durham's priority is to provide daily collection of our core services, including Blue Box recycling, Green Bin organics and garbage. Please note that collection of these services is extending into the evening hours, often until 8 p.m.
We are asking residents to continue placing yard waste out for collection on regularly scheduled days and, if not collected, leave it at the curb until it is collected.
Notes
Notification of this service disruption was previously shared on April 21, 2022. We are making every effort possible to collect yard waste, however, collection may occur the day(s) following the scheduled collection date. We are focused on getting the core services (garbage, Green Bin and Blue Box) collected as scheduled and using Saturdays and Mondays to catch up on the leaf and yard waste material.
We recognize the inconvenience and appreciate the understanding and patience of our residents during these challenging times.
We are encouraging residents to sign-up for Service Alerts by downloading the Durham Region Waste App through Google Play or the App Store or by searching for their address using our online calendar tool by visiting durham.ca/waste. You can also use the app to report a missed collection if your recycling, green bin or garbage is not collected by 8 p.m. on collection day.
– 30 –
For media inquiries, contact Corporate Communications.