COVID-19 Community Funding Opportunities
The COVID-19 Pandemic is an unprecedented time in Durham Region and as a result, many residents are experiencing unprecedented need. Community organizations are working hard to respond to the needs of the community and funding initiatives to help to support this work are in place to help. This page will post funding opportunities that may be of interest to local organizations and other resources that can help in the application process.
Questions? A series of frequently asked questions and answers is at the bottom of the page.
Find Tips for Writing Grant Applications and helpful Data Sources for Grant Applications.
Durham Region COVID-19 Funders Table: Funders in the Region of Durham are working together to meet the needs of our community through the dedicated work of local organizations and service providers. The Durham Region Funders Table is a Community of Practice that aims to meet community needs together. This includes ensuring that funding allocations for charitable and not-for-profit sectors are coordinated and informed by local data, such as geography, equity and need. Convened by the Region of Durham, the Funders Table includes United Way Durham Region, Durham Community Foundations, the Region of Durham and local municipalities. Members share information, data and funding allocations in an effort to ensure the funds made available in our community reach as many residents as possible. For more information please contact Audrey Andrews at audrey.andrews@durham.ca.
Other Funding Opportunities
The funding opportunities featured below are specifically related in some way to the COVID-19 pandemic, but there are always new funding opportunities opening for applications. Find information about other upcoming funding opportunities through the Funding Opportunities Update, a bi-monthly e-newsletter that provides information about grants, funders and funding deadlines.
Current Issues
Funding Opportunities Update: April 2021 and COVID-19 Update
This update includes upcoming funding opportunities with deadlines for applications.
Funding Opportunities Update: Ongoing Opportunities and Funding Portals
This update includes information about funding opportunities that accept applications on an ongoing basis and about funding portals - ways to access many different funding programs at once, either through a list of constantly changing current programs or through a streamlined application process.
Note: Funding Opportunities Updates are not exhaustive lists of funding opportunities and should not preclude you investigating funding opportunities on your own. If you find a grant that you think should be added to the list, please let us know by emailing funding@durham.ca.
Sign up to receive the Funding Opportunities Update
Sign up to receive the Funding Opportunities Update by emailing funding@durham.ca.
Current COVID-19 Related Funding Opportunities
CVITP Grant Program
On January 7, 2021, the federal government announced that the Canada Revenue Agency will offer support to help organizations offering free income tax clinics through the Community Volunteer Income Tax Program (CVITP). Organizations running CVITP income tax clinics for residents with low income will have the opportunity to help offset some of the costs of running these clinics through the new grant program.
Currently, community organizations that run tax clinics must cover the costs, which increase as the clinics help more and more Canadians complete their income tax and benefit returns. Expenses include such things as office stationery, printers, document shredders and many other incidental expenses to support their dedicated volunteers. Recognizing the challenges of COVID-19, related costs including personal protective equipment, sanitation supplies, and plexiglass dividers will also be covered under the grant program. The CRA expects that the grant program will make the work for these free tax clinics a little easier and encourage more organizations to sign up. This will let them help more taxpayers to file their tax returns.
Starting in February 2021, organizations that plan to apply for the grant will need to track their tax clinic expenses and the number of tax returns that their volunteers complete. The CRA will start accepting applications in May 2021. This pilot project will run for three years. To learn more about the CVITP grant program, visit canada.ca/free-tax-clinics-grant.
Community Building Fund - Operating Stream
COVID-19 has had an overwhelming impact on the arts and culture, heritage, tourism, sport and recreation sectors. These sectors are critical to the social and economic fabric of Ontario and its communities, and to support their broader recovery, the Ontario government is investing $105 million through the Community Building Fund.
This fund will support non-profits and Indigenous communities in these sectors that operate facilities and/or deliver experiences or programs for the public. The fund will enable organizations to remain viable so they can continue to improve quality of life and provide services, jobs, educational opportunities, and programming for Ontarians.
The Community Building Fund is being delivered by the Ontario Trillium Foundation (OTF) across two distinct funding streams – Operating and Capital. Information about the Community Building Fund – Capital stream will be available later in 2021.
The Operating stream provides support for non-profits and Indigenous communities in the community arts and culture, heritage, tourism, sport and recreation sectors to help sustain their operations and create new attractions, experiences and events.
Grant term length: 6 or 12 months
Amount awarded: Minimum $10,000, Maximum $250,000
 
Applications will be accepted starting March 31, 2021
Application deadline is April 28, 2021 at 5 PM ET
Indigenous Peoples Resilience Fund
The Indigenous Peoples Resilience Fund (IPRF) is an Indigenous-led effort to respond to urgent community needs while taking a long-term view on building community resilience.
With the declaration of the COVID-19 pandemic, communities across Canada and around the world are facing an unprecedented moment; one that is challenging our collective ability to deliver services that communities depend on. For Indigenous communities and Indigenous-led organizations working to respond to COVID-19 in the context of pre-existing economic and health disparities, the impacts are even more pronounced.
Any Indigenous-led organization or Indigenous-serving organization working to foster resilience in Inuit, Metis and First Nations communities anywhere in Canada can apply for resiliency funds ranging from $5,000 to $30,000.
Town of Whitby Mayor's Community Development Fund
The Town of Whitby is providing funds through the Mayor's Community Development Fund (MCDF), which provides financial assistance to local community groups, events and initiatives that help contribute to Whitby as a vibrant and caring community. The criteria has been expanded to focus on local organizations working to help the Whitby community during the COVID-19 public health crisis. Applications are accepted on a monthly basis for community grants of up to $5,000.
211 Durham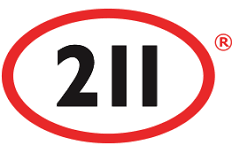 Do you need information about organizations providing supports in the community?
Learn more at
durham.211central.ca
or call/chat/text/email 2-1-1.
Frequently Asked Questions
How can we find out if our community organization is eligible for COVID-19 support funding and where can we get more details about completing applications?
Many not-for-profits, charities and qualified donees are eligible for support funding. You can reach out to the Funder directly; their websites have FAQ sections and application guides about eligibility and completing the paperwork. If you still have questions, their staff can provide guidance on the application process and help ensure that every eligible organization can apply.
Can an organization apply to more than one of the funding opportunities listed?
Yes. You can apply to different opportunities, but typically organizations cannot receive funding for the same activities from different sources. Some applications may include a request for consent to share application/proposal details with other funders to ensure coordinated funding.
What if we can't find data to support our funding application?
Data will strengthen a grant application. Although specific local population level data on the impacts of COVID-19 may be scarce at this time, we have linked some data sources below that provide information at the Durham community level and may help to support your application for funding.
Statistics Canada Census Data
All population-related data across Canada
Durham Workforce Authority Census Tool
Interactive map data showing labour and population data
Health Neighbourhoods
Interactive map data showing social determinants of health and population data
Interactive Map:
Reports and Neighbourhood Profiles:
Durham Child and Youth Planning Network
Data portal with interactive charts for key indicators in child and youth health and well-being
211 Ontario Information Services
A live dashboard showing regional needs of residents inquiring about human and social services
Canada Mortgage and Housing Corporation
Data and research page, including reports and the Housing Market Information Portal (interactive map)
Region of Durham Open Data
Data bank portal with spatial data files to download. Includes community services, housing, planning, business, environment, and recreation spatial files and may be previewed with an online webmap.
Community Development Council of Durham
Report detailing results of 2018 Durham homelessness count
Can funding be accessed to support our organization making the necessary changes to things like technology, PPE, equipment, employee and volunteer safety and training, and service delivery for vulnerable populations required post COVID-19?
Yes. Some of the funding opportunities posted above are open to applications for products, training and equipment needed to safely provide services to residents during and after the pandemic.
Where can I find information about safely re-opening my business or organization through the phased reopening of the Province?
This Community Reopening Toolkit has been compiled by Durham Region Health Department, subject to direction from the Province, and offers sector-specific information about safe service delivery in our new COVID-19 reality. This toolkit can help you identify needs you may have in your organization that could be supported with an application for funding.
In addition, the Province of Ontario's new downloadable toolkit offers tips on how to help prevent the spread of COVID-19 as more people get back on the job during the phased reopening of the province.
Additional information about phased reopening is available at Ontario.ca/reopen. The Province has also launched the Workplace PPE Supplier Directory which provides businesses with information on personal protective equipment (PPE) suppliers.