Mina Daya- Artist Feature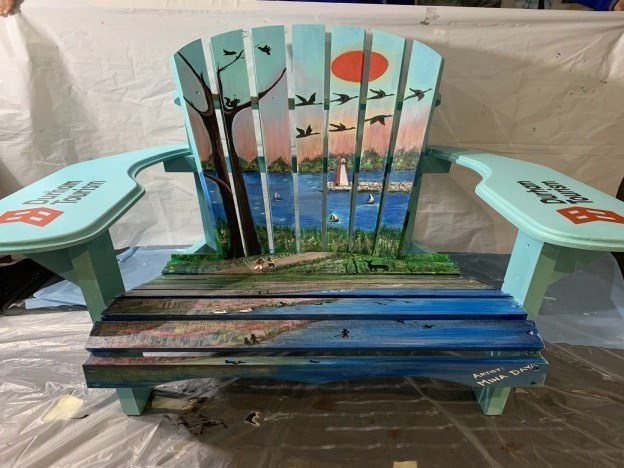 Mina Daya has nurtured a lifelong love of creative expression through painting and design. Born and raised in Nairobi, Kenya, her art incorporates imagery of the nature and wildlife that she grew up surrounded by. Her love of beauty combines with her formal training in a Fine Arts College in Mumbai, India , to create work that is fuelled by passion and steadied by technique. She has been painting for more than 30 years. She has worked as an art teacher at a Montessori School in Pickering and is passionate about art education .
Mina believes strongly in teaching both children and adults the skills that can enable them to draw and paint realistically. Her creative channels are as diverse as the various artists she admires and has worked on programs that have blended seamlessly facilitating countless art projects. Her creative style is constantly evolving as she enjoys experimenting and painting freely but finds herself inexorably returning to the lively medium of acrylic. She has held solo art exhibitions as well as successfully participated in Juried Art shows. Mina often works on a number of commissions and believes that commissions are a great way to own a painting as they are fun, challenging and uniquely specific. She also teaches art workshops in and around Durham Region. Mina continues to seek opportunities to learn and collaborate with other artists and is grateful to be able to do what she loves through art. Mina is a valued member of the Scugog Council for the Arts, Pineridge Art Council, and Ajax Creative Arts.
Durham Tourism was very honoured to work with Mina on our very own Muskoka Chair, which was inspired by the beautiful outdoors and wildlife found in Durham Region and highlights the new Durham Tourism branding. The Muskoka Chair project was presented by the Scugog Council for the Arts entitled- Art You Can Sit On. Ten artists from this arts organization took part in the painting of these chairs which can be found throughout the Township of Scugog and within various businesses. This project was set to launch as part of a Scugog Arts Festival- small town BIG, which was set to launch in May 2020 but has been placed on hold due to COVID-19. For more information on this project and the Scugog Council for the Arts- please visit https://scugogarts.ca/ .
No login? Please enter your details below to continue.