It's Corn Maze Season in Durham Region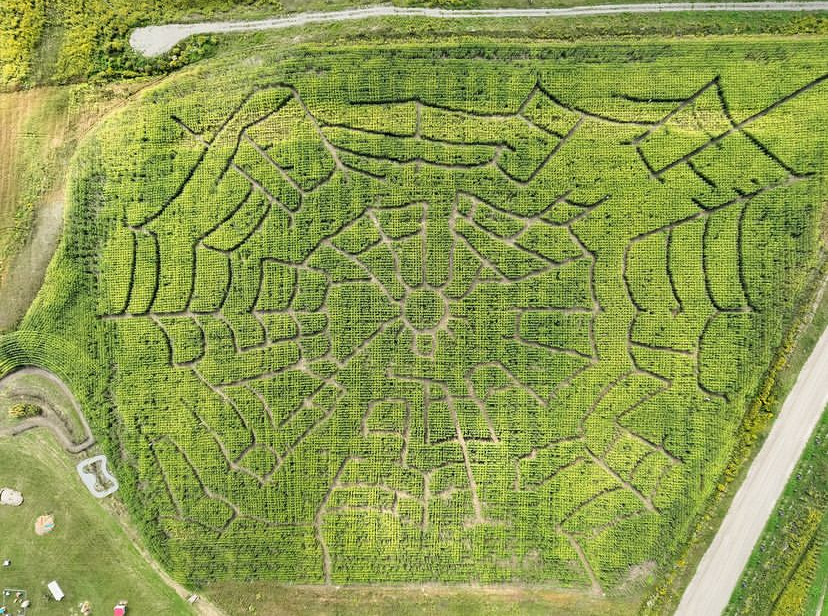 Buzzing Bees Adventure Farm, Sunderland
Do you love fall adventures? Durham Region has some a-maze-ing experiences for you! Are you all 'ears'?! It's CORN!... maze season in Durham Region.
Are you ready to embrace the crisp air and warm sunshine while taking on the full corn maze experience this season? Whether you are into some family fun in the sun or a spooky experience with friends, Durham's corn mazes have got you covered!
September, through to the end of October, is a great time to get outside and let your country side shine! Corn mazes are open and ready to put your mind to the test. Some of Durham's farms have been challenging us with their twisting and turning mazes for more than 10 years!
Here is a list of corn mazes happening across Durham Region this fall. Be sure to find one near you or plan your next adventure to new places!
Township of Brock
Municipality of Clarington
City of Oshawa
Township of Scugog
Township of Uxbridge
Spooky corn mazes
Did you know Durham Region is home to several spooky nighttime corn mazes for those who are feeling brave? Here is a list of farms who are getting into the Halloween spirit—an adventure not for the faint of heart!
Brooks Farms Spooky Festival and Corn Maze takes place on Friday and Saturday evenings in October.
Coopers CSA Farm and Corn Maze is back with their 'No Lights' corn maze experience which runs on Friday nights in October.
Watson Farms' Haunted Corn Maze returns this October for all the Halloween fans! Enter if you dare from October 13 to 14, and 20 to 21.
Fun for everyone
Are you in the carnival mood? This year, the corn maze at Pingle's Farm Market is circus themed! Get in the festival spirit and enjoy plenty of fall festival style treats during your visit.
Willowtree Farm has a mini corn maze that is perfect for the little kiddos! Durham has fall fun for all ages.
Applewood Farm Winery is home to Durham's largest corn maze! You'll be sure to hit your step count goals in their 40-acre corn maze.
Coopers CSA Farm corn maze is pet friendly! Be sure to get your dog pass and enjoy the maze with your pooch.
Be sure to check the farm website for dates and hours of operation before planning your trip.
Fall fun adventures are just around the CORN-er!
No login? Please enter your details below to continue.