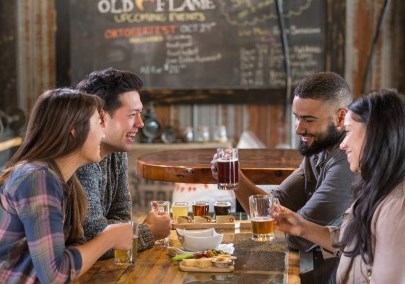 One of the best ways to get to know a region is to visit its breweries. These days, most breweries aren't just makers of beer, they're creators of community.
Across Durham, popular breweries have almost become synonymous with particular towns and cities because of their commitment to representing and serving their respective surroundings. When thinking of Uxbridge, for example, it's easy to immediately think of The Second Wedge Brewing Company, and in particular its owners, Rob and Joanne.
There's this remarkable symbiosis that I've noticed when it comes to breweries in Durham in which communities buy into the vision of a local brewery and help it get some air beneath its wings, and in return, breweries aim to support and give back to the community in meaningful ways.
Plus, who doesn't like a good beer, right?
Breweries in Durham that are Well Worth the Visit!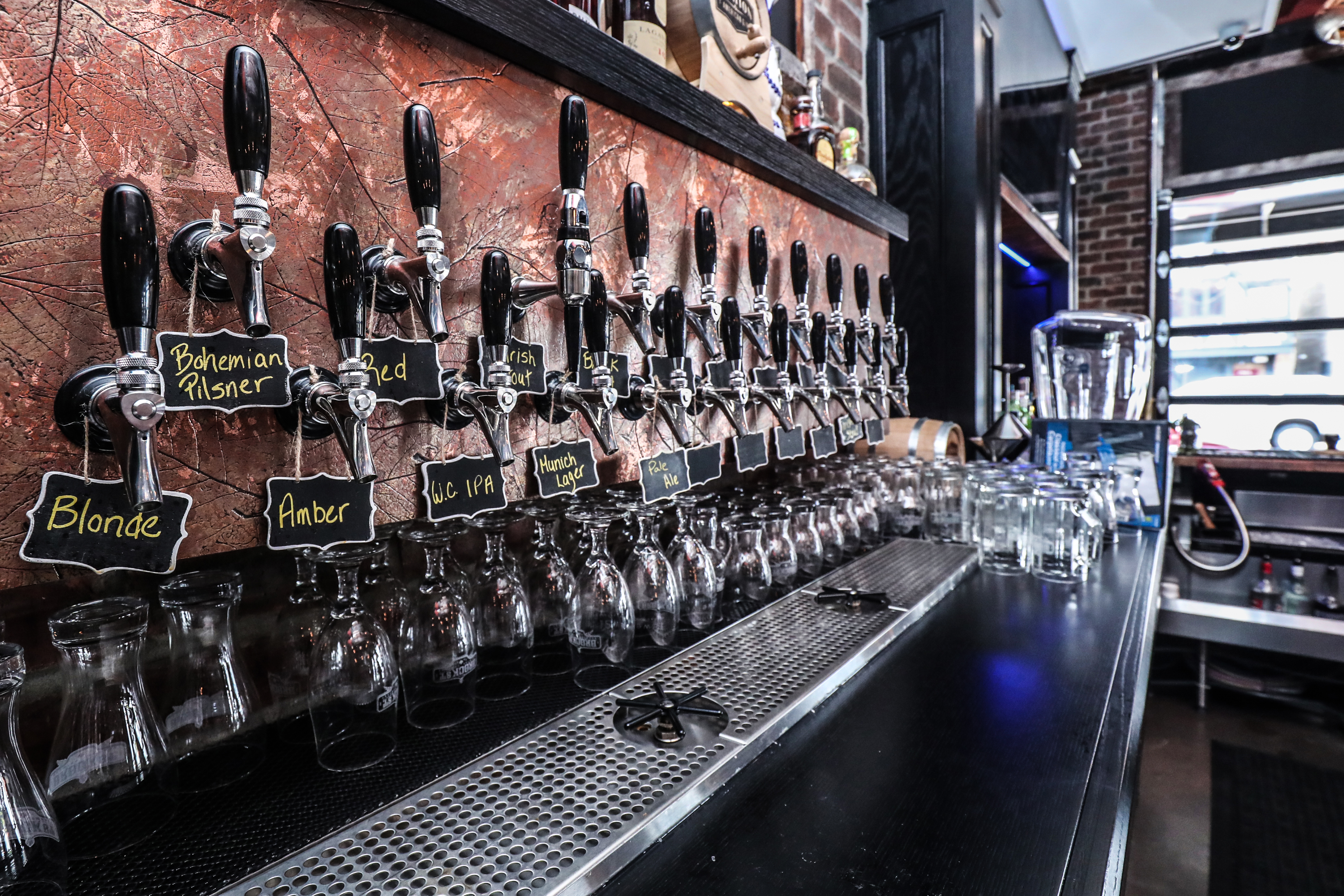 Below, you'll find breweries in Durham Region that you should have on your radar and can explore, one stop at a time. You can even do a bit of a brewery crawl, but of course, be sure to have a designated driver on hand, or other means of transportation like Durham Region Transit On Demand.
Founded in 2015, Brock Street has been off to the races ever since they opened their doors—along with 12welve Bistro & Tapwerks shortly thereafter.
They are located on Brock Street (surprise, surprise) in Whitby, Ontario. They're well-known for their beer, but it's worth noting that they're now very much making a name for themselves with their food offerings too. If you're a fan of high end, high quality pub food, then they've got you covered. Generally speaking, they also do the "easy drinking beers" very well, which include their blonde ales and the pilsners.
Brock Street has shifted their efforts to be "more than a brewery." They're currently emphasizing what they call "The 12welve Experience." They feel that with their menu of food and beer, that they can offer a dining experience like no other in Durham, and that it should be one of the top places that comes to mind when considering a date night or a night out with friends.
Not to mention, who doesn't like a restaurant where the beers are brewed on site?
All or Nothing is run by two brothers, Eric and Jeff, who decided they'd stop at nothing to make their dream a reality. It's easy to appreciate their marketing and branding, and to jive with their bright yellow, funky brewhouse (and their beers, of course).
They say it best on their site when noting that they "proudly craft [our] delicious beers in the spirit of the Better Beer Revolution." They're big on making beer the right way.
Their location is also something to behold, considering it's situated within an old 1950's Beer Store in the heart of Oshawa, Ontario. You can head their way for a pint, a flight, or to bring home a few beers from their bottle shop and sip on to your heart's content.
On the premises, you'll find a sizeable outdoor patio, a bright yellow beerhall, the taproom and bottle shop, and the production brewery. It's quite a place to walk around and appreciate, and they've certainly carried on the legacy of that 20th century beer store rather nicely.
They're a confident bunch, and they should be. Perhaps the line that says the most on their site is simply this, "we have it all and we can't wait to share it with you."
As they say on their site, they're "more than just Uxbridge's neighbourhood brewery," they're "a community meeting place and a strong supporter of local music, art and small business collabs."
You'll find them just over the second wedge of the Oak Ridges Moraine (hence the name). They opened up back in 2015 and since then have gained a loyal following. The beer is excellent, there's no doubt of that, but it's what they're doing beyond beer that's so commendable. Or, perhaps, how they use their brewery to bring people together.
When you visit, keep your eye out for art on the wall from local artists or local events being promoted. They've got a nice little area to enjoy a beer near the taps, but they're probably best known for their outdoor patio where you can sit and enjoy some fresh air, a good conversation, and very often some great music playing (which is sometimes even live).
If you want to try something a little different, go for the "High Grass Lemongrass Ginger Saison." It's a very fresh beer that perfectly suits a sunny day, and the natural flavours of the lemongrass and the ginger shine through beautifully. You can tell they're using real ingredients and not a bundle of artificial flavours.
This well-known Durham craft brewery opened in Whitby in 2013, and since then, they have brewed over 350 unique beers!
You can check to see if indoor seating is available for your visit, or if they're running tours (which are popular among beer lovers in the region). But if not, they've got some seating on their patio (albeit with relatively limited seating) where you can enjoy a brew or two.
Whether you're stopping in or simply popping by to do a little curbside pickup, you'd be smart to start with their flagship beer, aka their "Home Sweet Home." You'll find just the right amount of honey and vanilla running in the backend of this popular wheat beer.
When it comes to beer, 5 Paddles is a Durham Region institution.
They're located in Ajax, and as they proudly say on their website, "they're brewing falcon awesome craft beer."
During WWII, Ajax was home to one of the largest munitions plants in Canada, and Falcon Brewing aims to honour that history—in particular the contributions of the women in the community—by naming two of their beers "Bomb Girls" and "Munition." The Munition beer is a light golden IPA that features a nice blend of hops, and the Bomb Girls brew is an easy drinking blonde ale.
At any given time, they've got about 20 different beers available, with ten available on tap. It's a nice spot to stop for a beer when indoor dining is available, or to grab a beer or two to go!
Their flagship location is in a historic property in Downtown Port Perry. The building housing Old Flame was originally built all the way back in 1884, and was actually an Ontario Carriage Works factory.
A big part of visiting the brewery itself is appreciating the efforts that the brewery took to preserve the building's rich history. They spent nearly a year renovating to get it just right and "restore the building back to its original grandeur."
And, as far as their beer is concerned, Old Flame is all about "real beer with authentic taste, aroma, and natural goodness." And, they're pulling it off in spades. If you want something a little different, give their Hazy Blonde a whirl. It's technically a "kellerbier" which is unfiltered, and has some notes of freshly baked bread.
What other Durham Breweries should be on your Radar?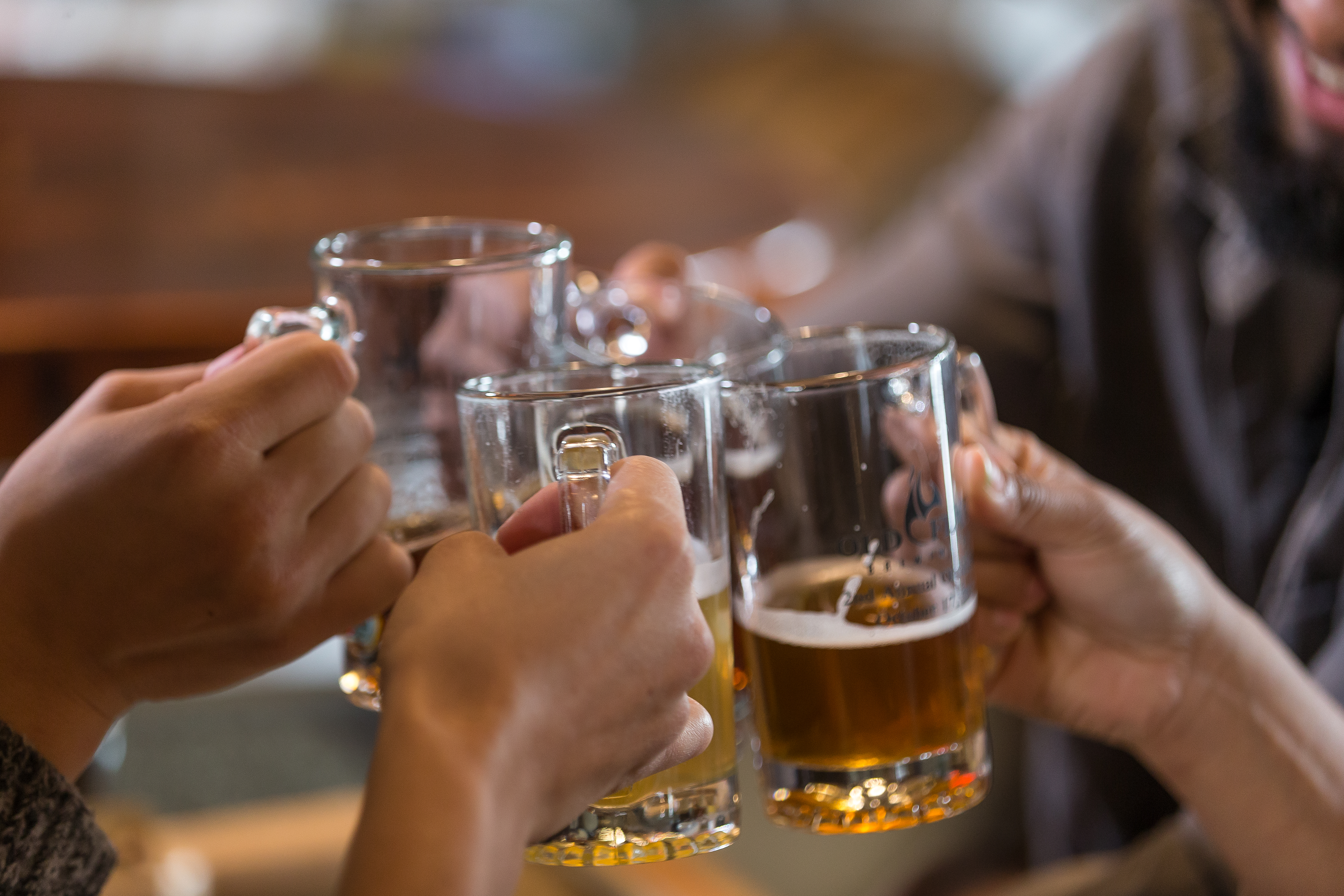 The breweries above aren't the only breweries in Durham worth the visit. In fact, far from it. Here are some more breweries to fit into your visiting plans!
The beauty of beer is that it's a personal journey, and nobody gets to tell you what your favourite brewery or beer is—that's on you! So, happy tasting, and may this article guide you on your Durham Region beer journey which, as you've just read, is quite a journey indeed.
No login? Please enter your details below to continue.