Apple Picking Adventures in Durham Region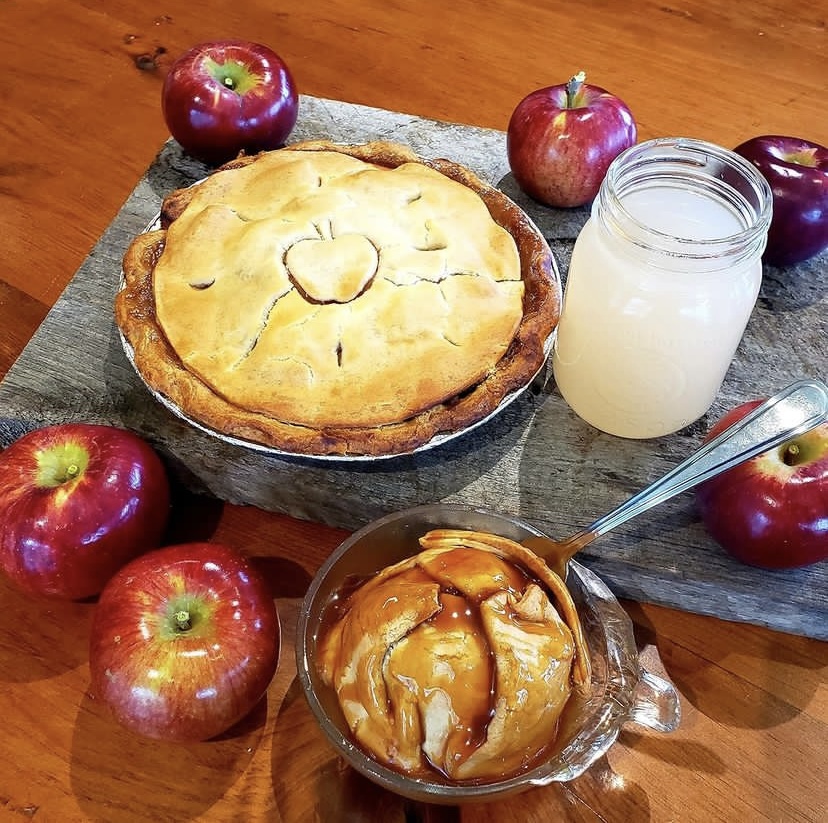 By: Shaun Bernstein, The Write Stuff Agency
Move over, pumpkin spice—we're officially entering apple season.
From a hot cup of apple cider to a warm piece of apple pie (with ice cream of course!), or even just that first juicy bite—Ontario apples have their time to shine each fall.
Of course, you could grab your apples from a grocery store or produce market, but there's nothing quite like going out and picking your own. Not only does apple picking mean you're getting the freshest product possible, but it also makes for a great day out in nature and is a perfect activity for the whole family.
Thankfully some of the best apples in Ontario are grown right here in Durham Region, and with a simple twist of the wrist they can easily be yours!
So, where can you go pick your own apples this season and what do you need to know before you venture out? We've got you covered.
Pingle's Farm Market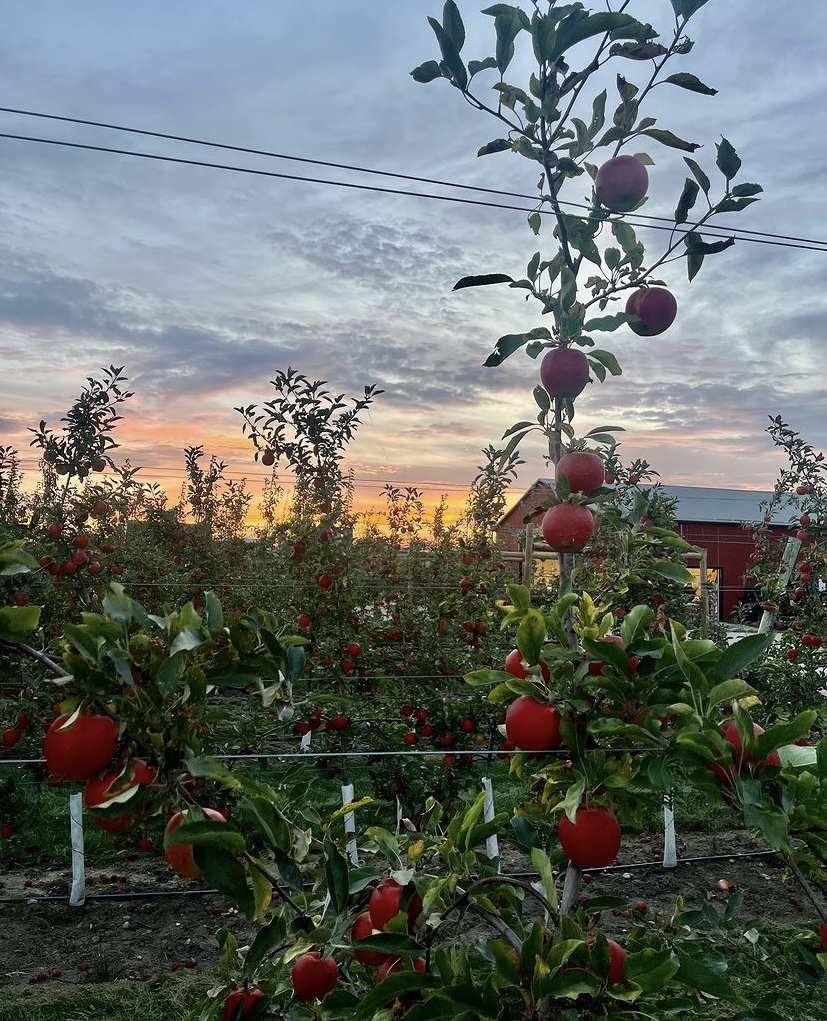 Located on Taunton Road in Hampton—just east of Oshawa—Pingle's offers pick-your-own apples along with so much more! Ginger Gold, Paula Red and McIntosh apples will be available in 10 and 20 pound bags, but that's not the only thing that you can get your hands on! Pingle's also offers pick-your-own corn, grape and cherry tomatoes and beans.
The farm's Harvest Festival runs throughout September and October, offering access to the pick-your-own areas, playland, animal area, and corn maze. On weekends, guests can also enjoy wagon rides, delicious food and drinks, and live music.
Once you pull up to the store (which has plenty of free parking), the orchards are just a fun wagon ride away. If you want to grab fresh produce, a warm beverage, baked goods, prepared frozen foods and other treats, the farm market is open year-round and has enough variety to satisfy everyone.

For more information including pricing and hours, visit PinglesFarmMarket.com.
Watson Farms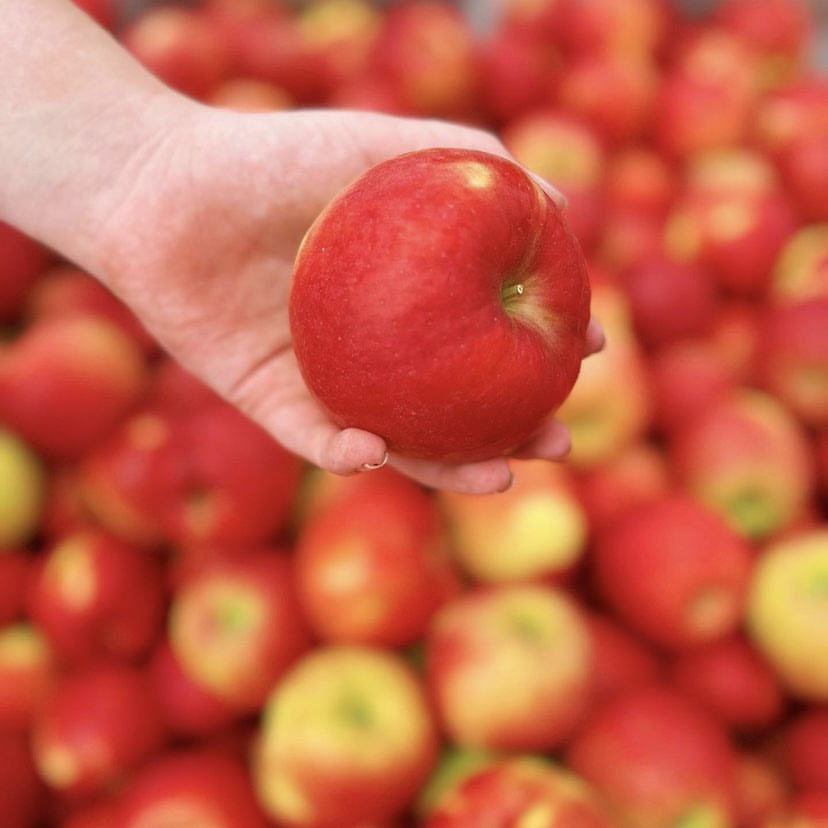 Located on Highway 2 in Bowmanville, Watson Farms has been offering pick-your-own produce since 1970! Now run by the next generation of the Watson family, the farm offers visitors the opportunity to pick their own apples seven days a week during the in-season. The orchards offer apples and beans for a low cost of admission with the purchase of a minimum one litre basket per person.
Watson offers a variety of apples as they come into season. The Rave, Honeycrisp and Ginger Golds are available first, but as September goes on visitors can grab McIntosh, Galas, Cortlands, Empires, Red Delicious, Golden Delicious, Fuji, and more! The Watson family knows how much fun kids have outside, which is why the farm admission also includes a petting zoo, the Watsonland playground, and wagon rides!

For more information including pricing and hours, visit WatsonFarms.ca.
Maple Grove Orchards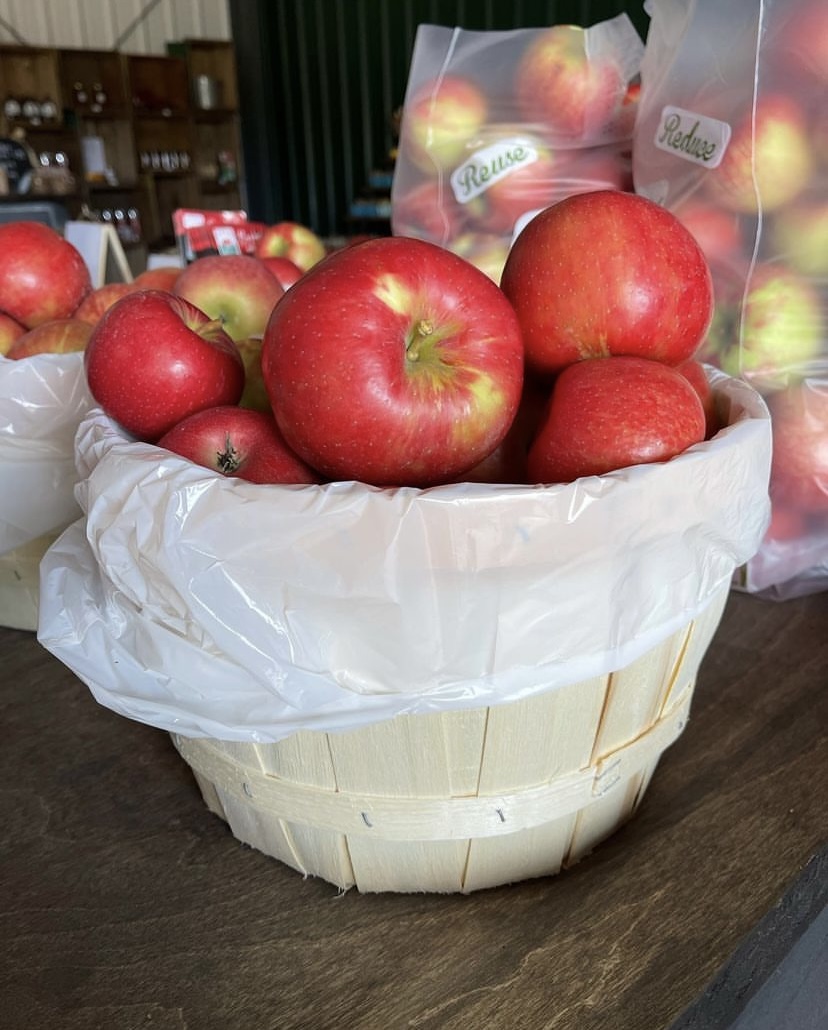 Maple Grove Orchards, located on Maple Grove Road in Bowmanville, opened their season for apple picking on September 1. If their name sounds familiar, it's because you've seen them at farmer's markets throughout Pickering, Whitby, Brooklin, Oshawa and Bowmanville during the summer and fall months.
When you visit the orchards, you have access to a whole variety of apples throughout the season—including McIntosh, Cortland, Royal Gala, and even Honeycrisp later in September. Maple Grove offers no entrance fees and free tractor rides, but visitors are required to purchase at least a half bushel bag (20 lbs) for any family with two adults.
With Halloween around the corner, Maple Grove also has pick-your-own pumpkins, which come discounted for any apple pickers. Need a break from the orchards? They also have a corn maze for those looking for a bit of extra adventure!

For more information including pricing and hours, visit MapleGroveOrchards.ca.
Brooks Farms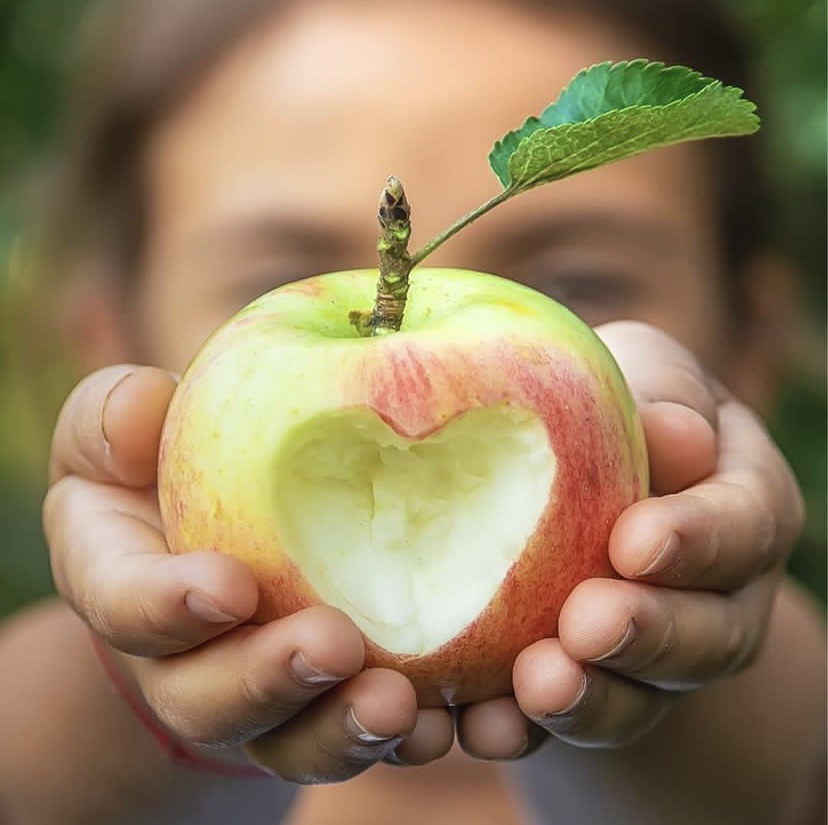 Brooks Farms in Mount Albert has been farming all kinds of grains and vegetables for more than 150 years. In the 1990s, the farm decided to include fruit in the roster and hasn't looked back since.
Apple picking is now open for the season, and Brooks is offering Zeestar, Paula Reds and Early Golds. Guests over the age of six require their own bag and can be purchased for as small as a 2 ½ lb basket, or up to 20 lbs if there's baking in the forecast. Remember, some of the remote stations are cashless.
If you're looking for other adventures in the field, you're still in the right place. Brooks offers raspberry picking, and will be bringing in fall strawberries, squash varieties and pumpkins later this season. There's also fun for the whole family including a barnyard playland and Fall Festival on the weekends. Make sure you stop at their market and bakery on your way out!

For more information including pricing and hours, visit BrooksFarms.com.
Nature's Bounty Farm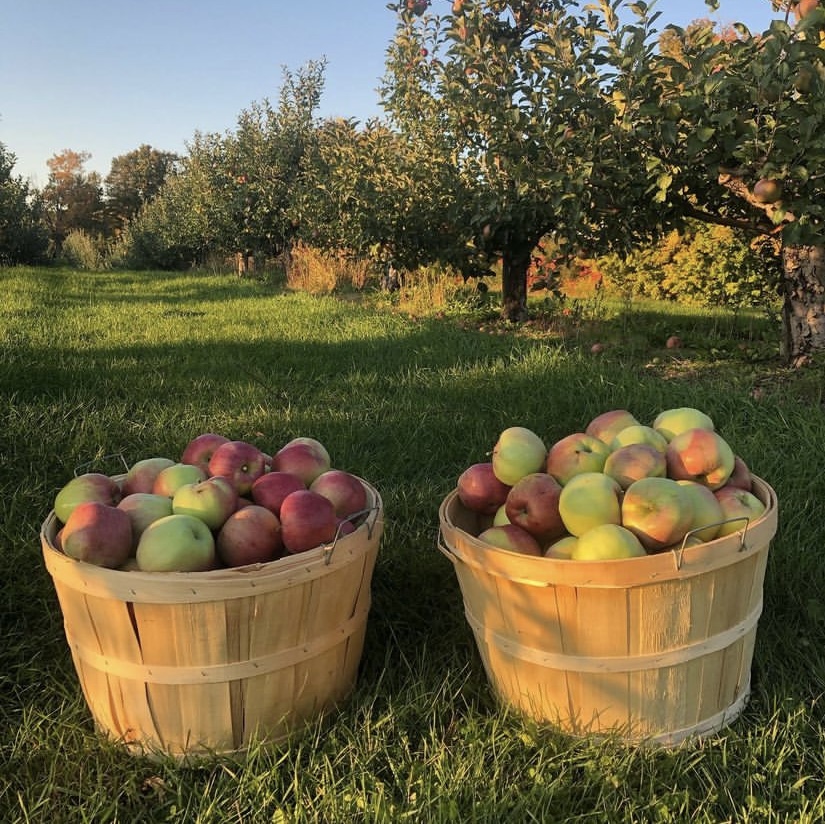 Nature's Bounty on Scugog Line 2 in Port Perry sits on 100 acres of land between Port Perry, Uxbridge and Brooklin, and has been home to the same apple farmers for more than 40 years. Since 1980, the farm has planted more than 14,000 apple trees of all different varieties—while still enjoying fruit from the trees that have been there longer than the farmers!
This year, Nature's Bounty is kicking off the pick-your-own season crop by crop. Guests can enjoy a variety apples as the season goes on, including Paula Reds, Ginger Golds, Silkens, McIntosh, Blondees, Honeycrisp, Cortland, Spartan, and more than a dozen others!
Want to keep going back and trying something new every time? Nature's Bounty is offering individual or family seasons passes alongside their single entrance membership. Picking comes in 10 or 20 lb bags with prices changing between the peak season of mid-September to mid-October, or the off-peak seasons earlier or later.
Along with apples, Nature's Bounty offers Ontario's only pick-your-own hot pepper patch through the fall in three or six litre baskets. Enjoy a wide variety of hot peppers from Green Chilis and Jalapenos, to Scotch Bonnets and Ring of Fire. Enjoy the colours of the peppers…but don't get them confused with the apples!

For more information including pricing and hours, visit NaturesBountyFarm.com.
Kent Farms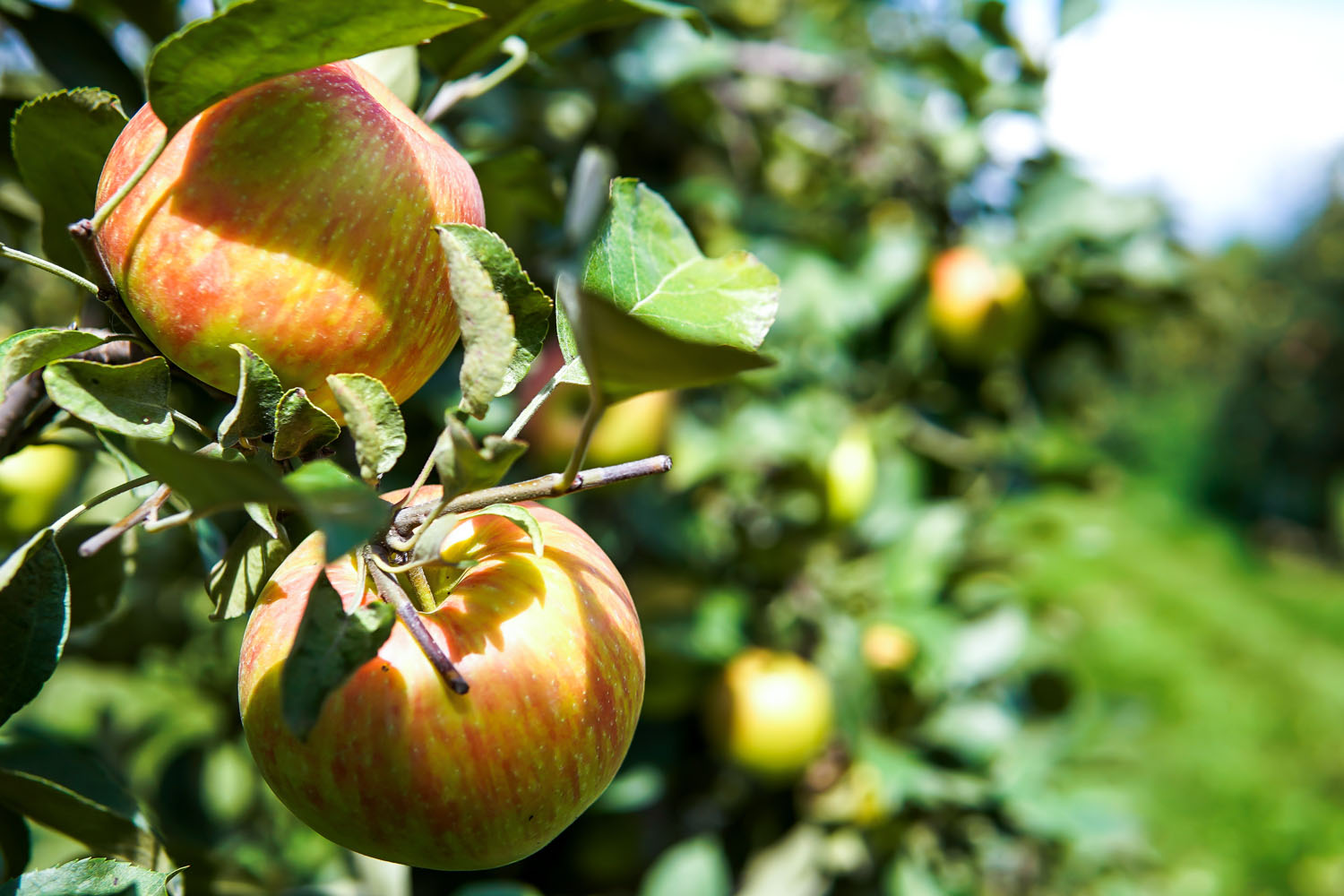 Kent Farms has been growing produce in Durham Region for more than 150 years and is currently in its fifth generation of Kent farmers! Located on Concession Road 3 in Newcastle—just west of Highway 35/115—Kent Farms opens its apple picking season on September 15 and will be welcoming guests every weekend until the end of October. The farm offers Honey Crisp, Royal Gala, and Ambrosia varieties for those intrepid apple pickers.
Hungry for something savoury? Kent Farms offers a food truck on-site, and their farmer's market that has everything from fall squashes and home decor to pumpkin carvings and artisanal crafts. The family has been operating its business in farmer's markets since 1940, and they've become a staple of Durham Region's proud local produce growers.

For more information including pricing and hours, visit Kent Farms on Facebook.
Archibald's Orchards & Winery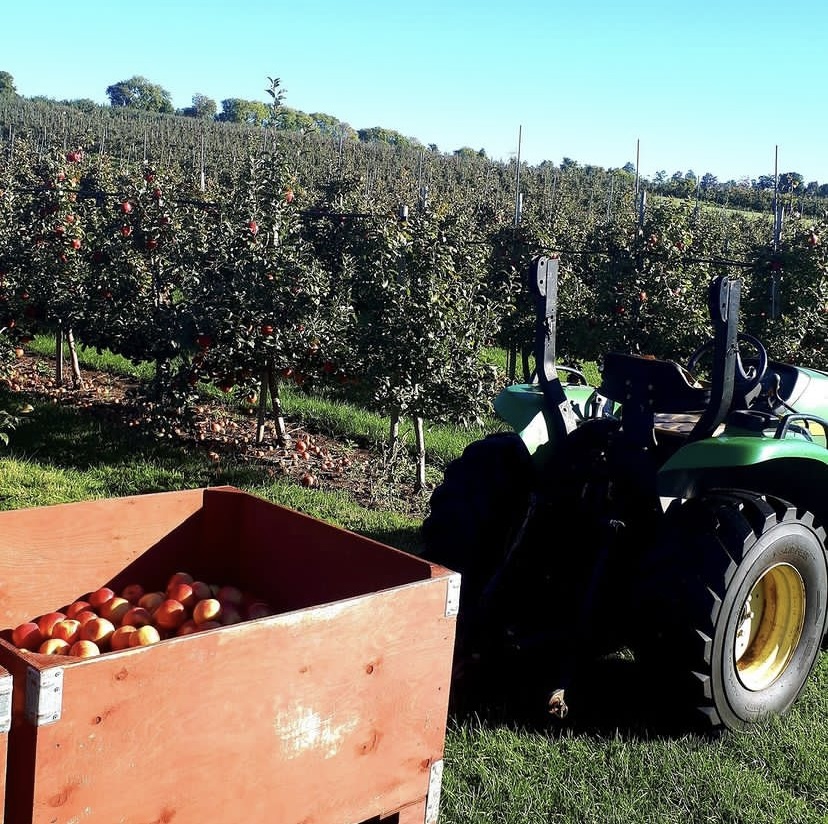 Archibald's Estate Winery in Bowmanville has been growing apples for more than 50 years and takes pride in growing only the finest. They've been offering pick-your-own apples for the past forty seasons and now has a drive-in system where you can drive your car right into the orchard after checking in. It's a great system for those with limited mobility, but also offers plenty of walking for those pickers who want to roam the orchards. The crop starts with Silken, Paula Red, Gala and Cortland, and will have nine other varieties making their debut later this season.
When you arrive at the check-in booth, one of the Archibald's staff will let you know what's available that day, before purchasing a half-bushel of apples (20 lb bag) and entering the field to go pick. There are also staff throughout the orchard who can help you on the ground in case you have any questions.
If you're looking for something a bit more festive, Archibald's is widely known for their array of fruit wines and ciders. Beyond apple, they also have strawberry lime, raspberry, cranberry, currant, and cherry ciders available—along with a wide selection of spiced and sweet wines that make for a great dessert treat or a gift when visiting friends. Bottles are available in store or for purchase online.

For more information including pricing and hours, visit ArchibaldsWinery.com.
Brown Farms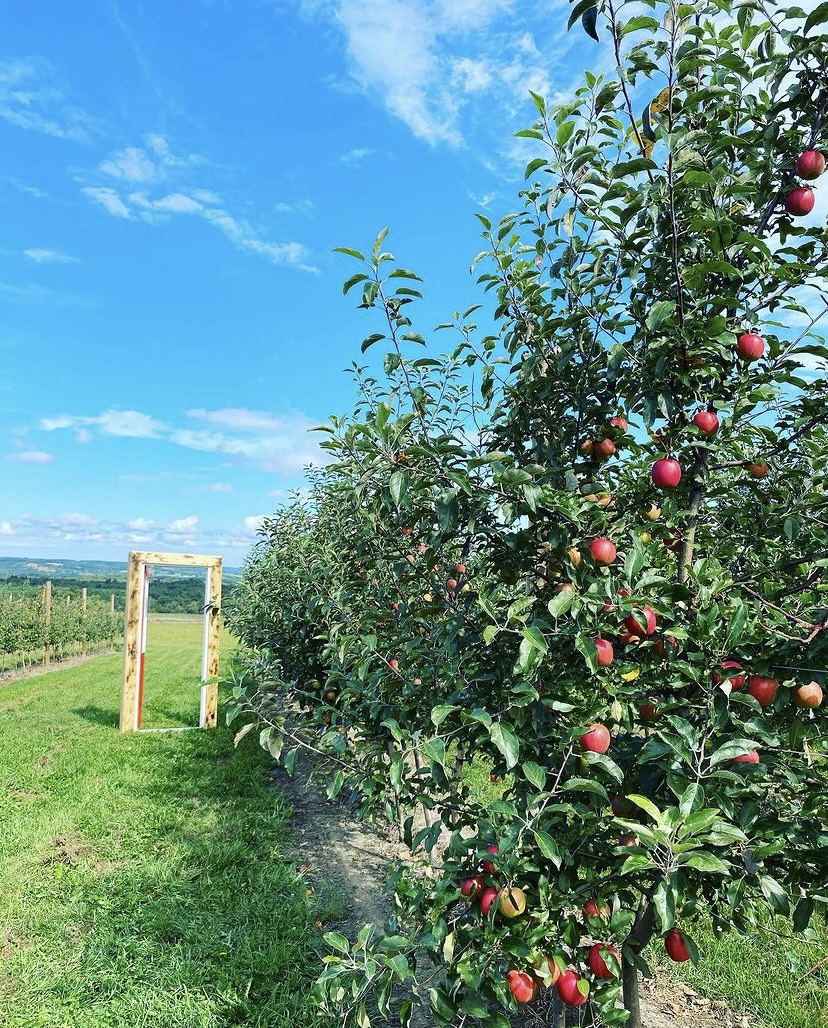 Brown Farms in Newtonville is the new kid on the block after opening in 2020, and offers both apples and pumpkins for some family fun this fall.
This year, the farm is starting off with Gala apples, and pumpkins should also be ready for the taking right as everyone's preparing for Halloween. Brown Farms is also offering a new photo opportunity for families, and a whole new play area for the little pickers. The farm is definitely growing (no pun intended!), and offers creative events such as yoga in their sunflower field. Stay tuned to their Facebook page for other exciting news.

For more information including pricing and hours, visit Brown Farms on Facebook.
Happy picking, and a pro tip from all of us here at Durham Region: remember to let those pies cool for a few minutes after coming out of the oven before taking a big ol' bite!
Explore more ideas at DurhamTourism.ca/AppleAdventure.
No login? Please enter your details below to continue.