Look Local this Holiday Season with Shop in Durham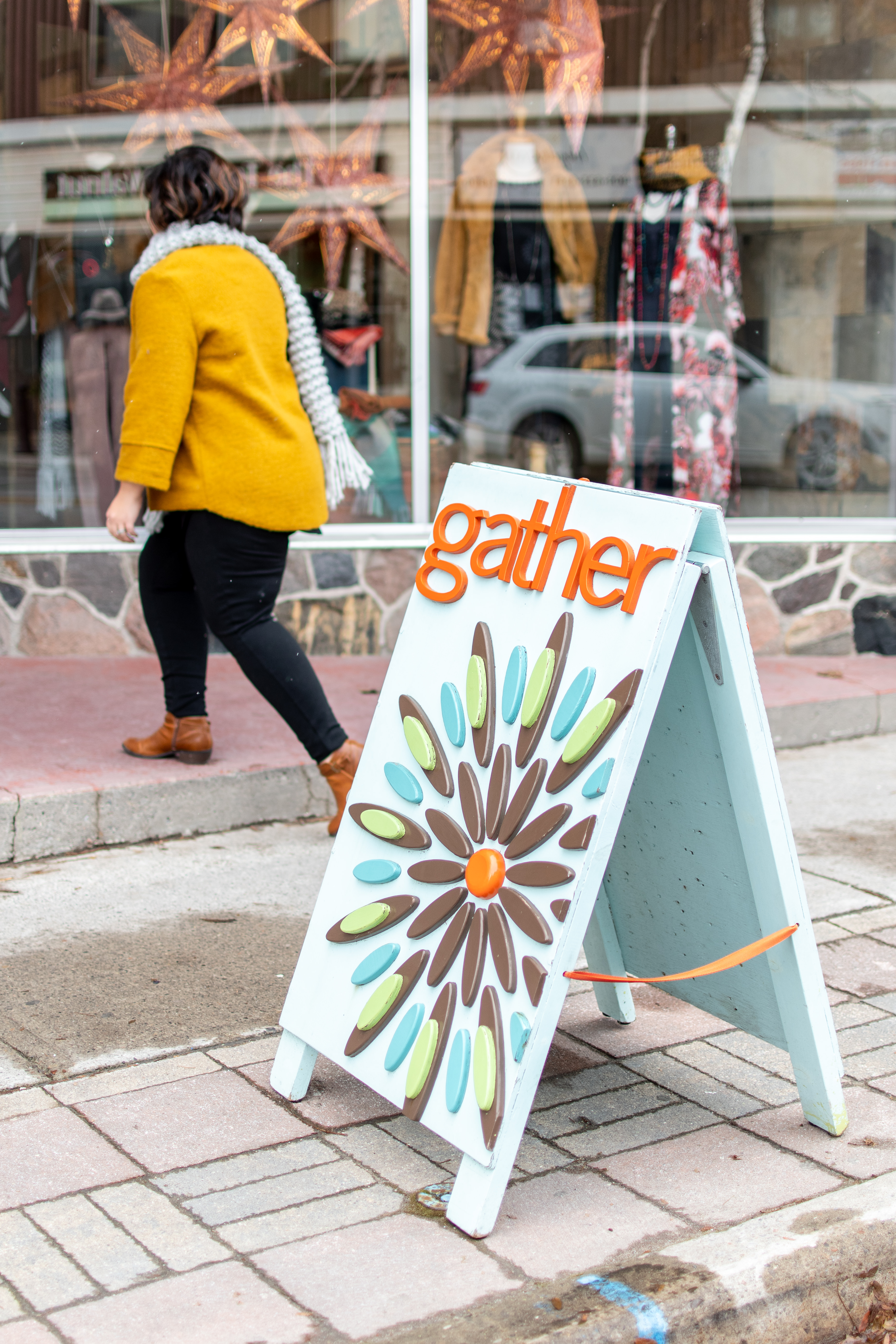 By: Chris Mitchell, Travelling Mitch
Each and every year the holiday season arrives, and each and every year it seems as if we are, somehow, blindsided by its arrival. It's a time when we're meant to find a moment to reflect on the year that has just gone by, but more often than not, it feels like we're scrambling to get things together at the last minute, and just aiming to get through it.
More than that, if you celebrate Christmas and exchange gifts yourself, you'll know that it's often not the last-minute gift ordered from some overseas supplier that is the one you hold dearest to your heart. Rather, it's the one that shows care, and has a deeper meaning or connection.
If you want to get ahead of the holiday rush, and you want to find a meaningful, local gift for your special someone, explore what Durham has in store for you and shop where you live, shop in Durham.
What is Shop Where You Live, Shop in Durham?
This holiday season—and beyond—Durham Region residents are encouraged to support businesses in the Durham community by treating yourself to shopping someplace new. Someplace close to home. Someplace that has something unique to offer—high-quality goods and gifts you can hold in your hands and bring home that very day.
Let's not forget, part of what makes Durham special is the variety of business owners that aim to cater to the residents around them. In the past, folks have taken to social using the #ShopInDurham hashtag to show their support, and you can do that this year as well!
You can also download the free Shop Where You Live toolkit and social media graphics to help spread the word.
Durham Region proclaimed November 28 to December 4, 2021 as "Shop in Durham Week." Simon Gill, the Director of Economic Development and Tourism, noted that, "When you shop where you live, you're supporting your neighbours—local entrepreneurs and employees making a positive impact on your community—all the while discovering special gifts to share with your loved ones this holiday season."
Shopping where you live is a chance to celebrate and support local businesses that have made it through another calendar year, in a time when that's not as easy as it sounds. There are so many deserving local businesses in Durham, but we're going to focus on shops particularly in Bowmanville and Newcastle that you should add to your list.
While we'll be primarily focusing on two vibrant Durham communities, there are of course eight incredible municipalities in this region. You can always head online as well to see everything Shop in Durham has to offer.
Bowmanville Businesses to Have on Your Radar
Bowmanville, as many of you will already know, is a fantastic place to do a little shopping. Here are some spots that you might want to visit:
1. Gather (51 King Street East): This is a store that focuses on things for women, kids, and babies that are eccentric and a little bit different. They handpick a wide array of clothing, jewelry and accessories, and also have their own in-house brand fittingly called "Gather."
2. Little Buck (66 King Street West): You might remember this shop from the show Dragon's Den! They focus on ethically sourced headwear and swimwear for kids, with products created for adults to match. They've also got an array of gifts that are perfect for the holidays.
3. Oak Unlimited (95 King Street West): Canadian made-to-order maple and oak furniture that is gorgeous. This family-run furniture store is all about quality, and they might be the spot to head to if you've recently had a friend or family member that's moved and you want to get them something special!
4. Petit Nordique Boutique (34 King Street West): Besides having a fantastic name, this small, family-owned Canadian brand offers fantastic handmade products. They offer both baby and kid apparel, as well as adult apparel, with a focus on ensuring that everything on their shelves is quality.
5. The Willow Branch (73 King Street West): This Bowmanville florist is ready with one-of-a-kind holiday bouquets to help make this holiday season at your home even more memorable.
6. The Glass Slipper (55 King Street West): Shoes and accessories for just about anybody! From high fashion to more relaxed classic footwear, they've got it all.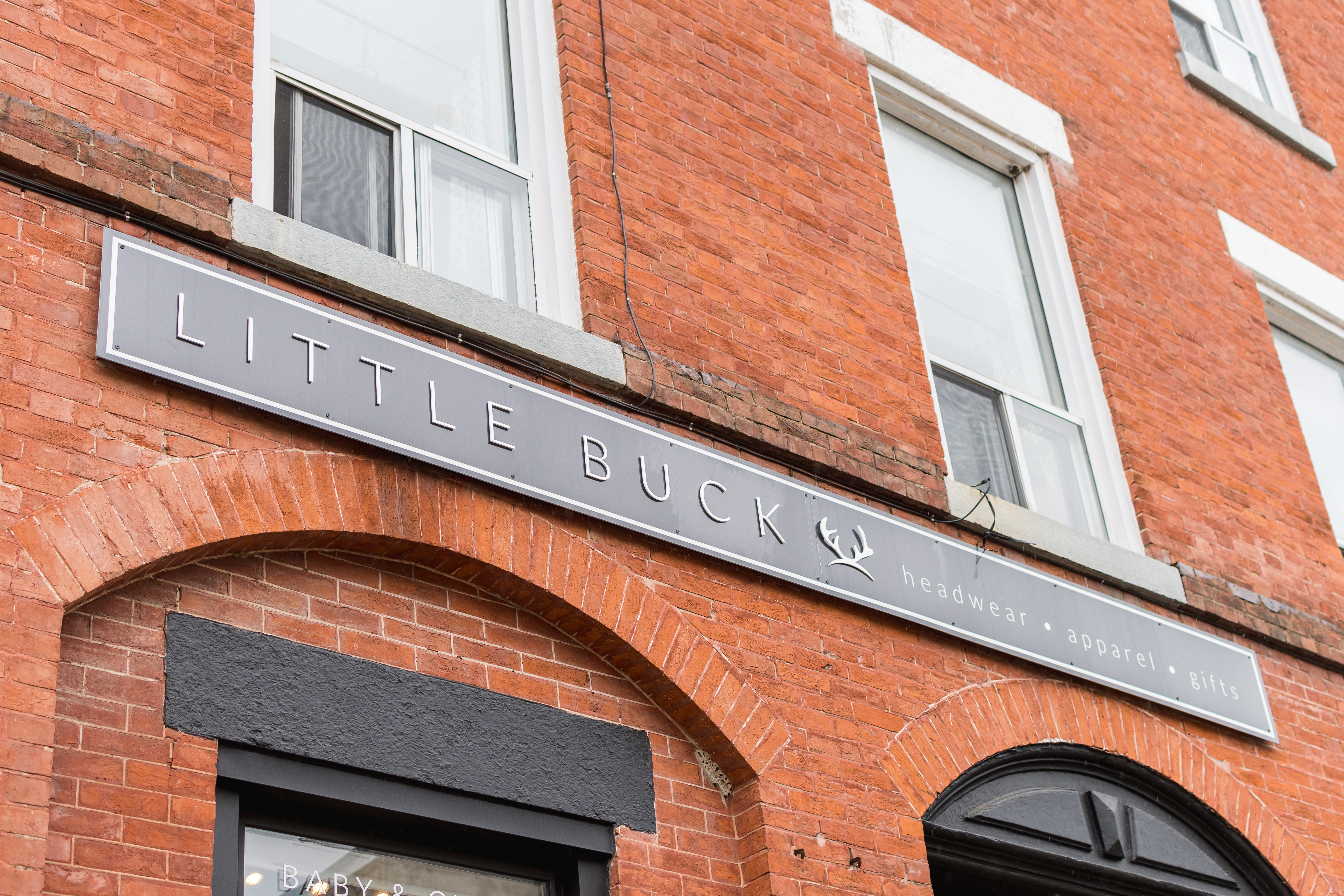 Newcastle Businesses to Add to Your List
Newcastle has some great spots to visit this holiday season, and we'll note a few of them below for you so that you can make the most of shopping in Durham.
1. A Gift of Art (187 King Avenue East): A not-for-profit art gallery and gift shop that is a gathering place for local artists and their work, as well as offering classes, workshops, camps and so much more.
2. Gold Reflections Fine Jewellery & Gifts (77 King Avenue West): If you're looking to really treat someone on your list this year, Gold Reflections has you covered with a wide selection of rings, earrings and pendants!
3. Sift Bake Shop (109 King Avenue West): The holidays tend to be a time of hosting and Sift Bake Shop has long been known for their selection of made from scratch baked goods that make hosting both easy and delicious.
4. We Made It (101 King Avenue West): We Made It is very much in the spirit of Shop in Durham! It's a local handmade boutique with over 60 local makers. They like to say that they've got something for every age and occasion.
Make Shopping More Fun and Meaningful by Looking Local
This holiday season use Shop in Durham as an excuse to prepare for the upcoming holiday season and to give back to your community. If you're looking local with your shopping, then you're already giving a gift by supporting local businesses, even before you give that gift to a loved one.
Whether you choose to shop in Bowmanville or Newcastle, or in another community in Durham, it's all about putting community first. Don't forget to have fun along the way, share a smile or two where you can, and to make the most of Shop in Durham!
No login? Please enter your details below to continue.