Port Perry Holiday Shopping Guide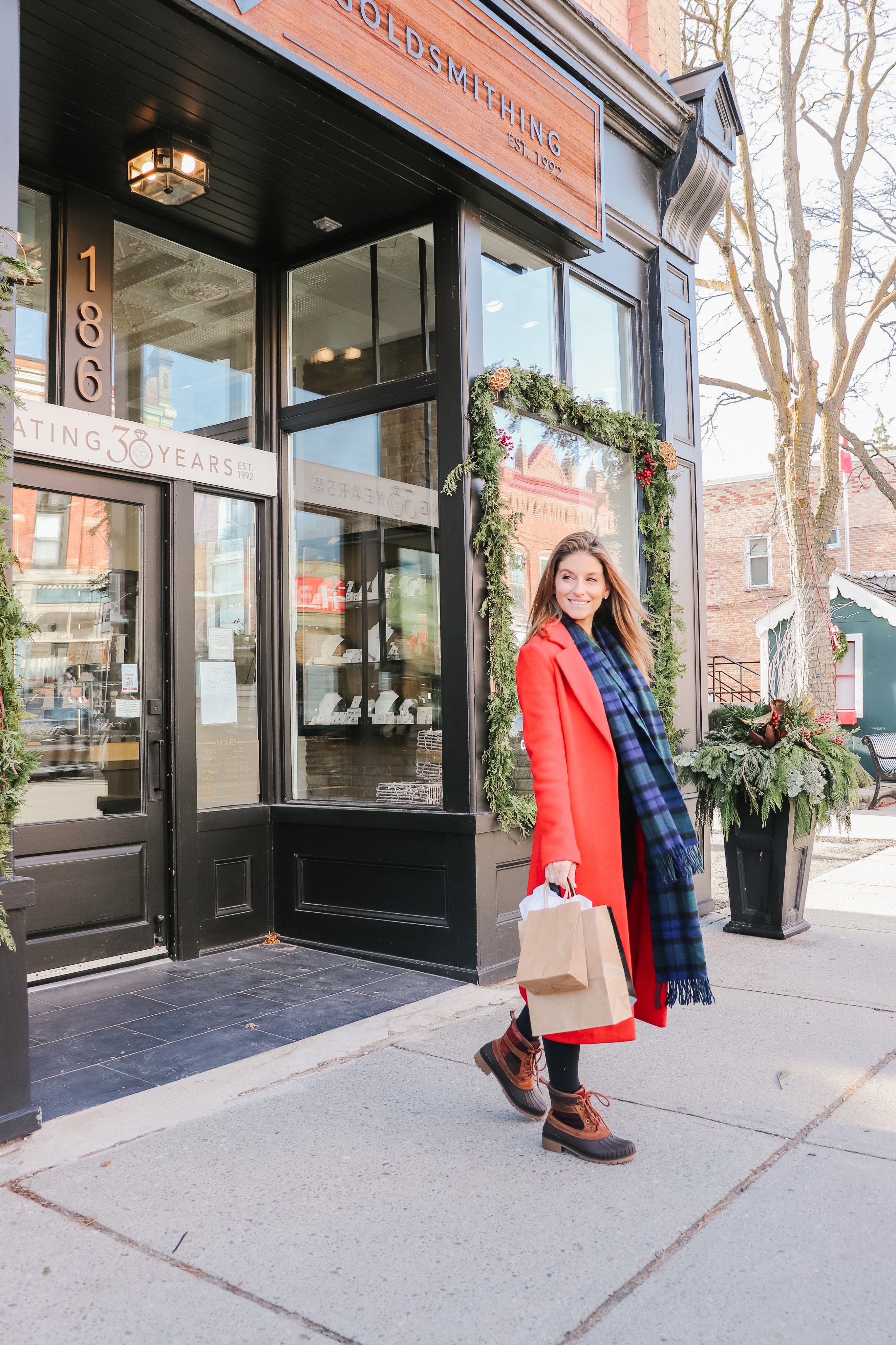 By Mandy Furnis, @sparkleshinylove
Holiday shopping is so much easier when you can check off all the gifts on your list in one shopping trip! Port Perry is the perfect setting for your holiday shopping because the unique stores in the downtown area are just a short walk away from each other, and there are plenty of spots to stop for a quick coffee or a bite to eat while you shop.
There are five stores we want to highlight that have some unique finds and, when it comes to holiday shopping, they've probably got exactly what you're looking for!
In between shopping, be sure to grab a hot chocolate at That Place on Queen and lunch at The Piano Inn and Cafe!
The Port Cheese Co.
The Port Cheese Co., is your destination for gifts, catering, lunch while you shop or even an event space for your holiday party! The space itself is cozy and inviting, making it a great spot to host a holiday gathering.
If you're looking for a gift basket or holiday gift, their shelves are stocked so you can easily choose something ready to gift, or ask the very helpful staff to help you curate something special.
You can create a delicious cheese board with their huge selection in-store, or provide your budget and their team will create something incredible for you.
The Port Cheese Co. also caters, so if you're looking to take the stress out of holiday hosting, ask them to create something beautiful for your gathering. They have a pricing list in the store and photos of their grazing tables, which resemble edible art.
Right now, they're open on Sundays and will be open on Christmas Eve for the last minute shoppers!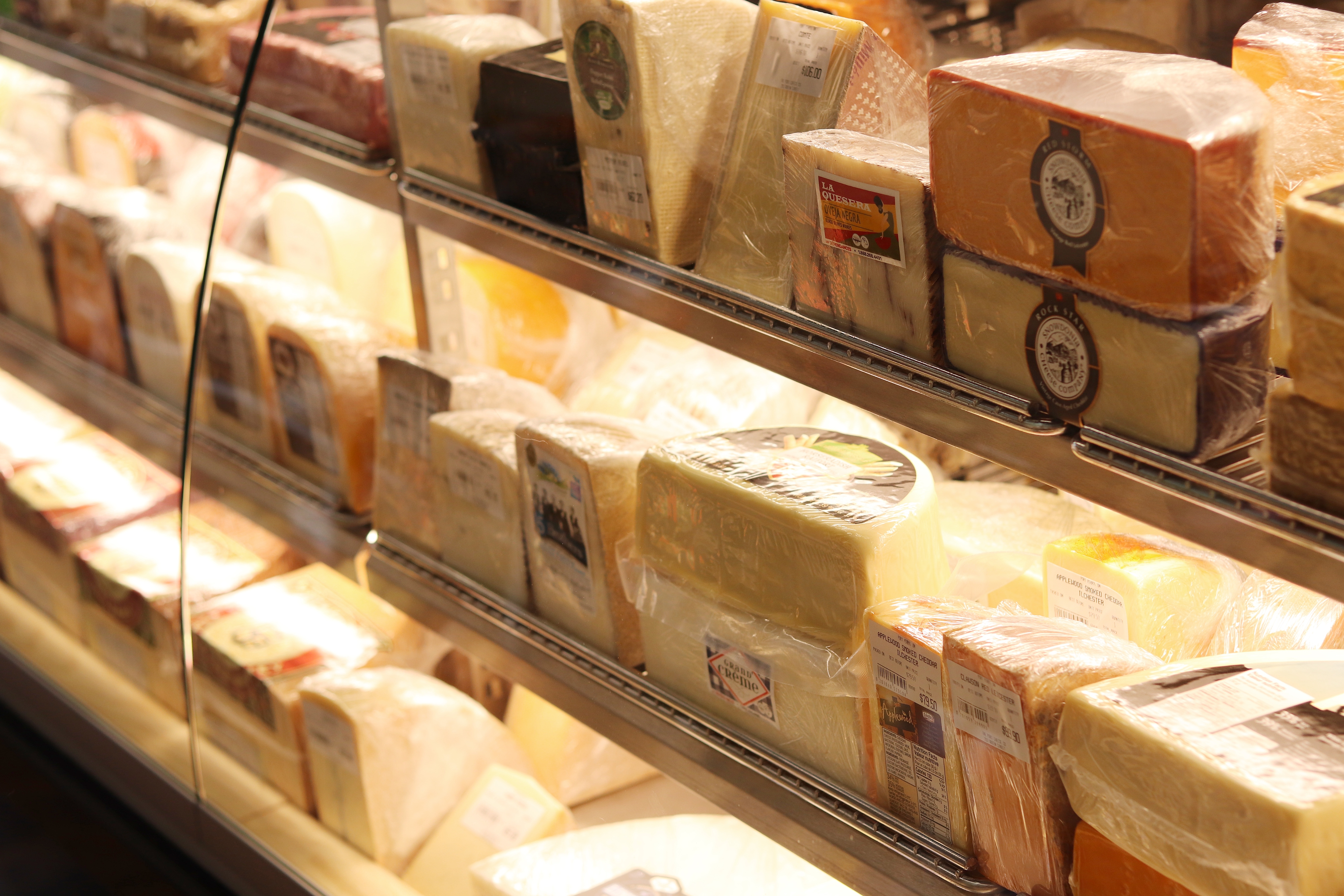 The Kid's Cupboard
268 Queen Street, Unit #3, Port Perry
The Kid's Cupboard has unique holiday toys, gifts for kids of all ages and they offer quality consignment clothing and accessories for men, women and children.
If you're looking for a holiday outfit on a budget, this is the spot for you! Search through their racks for festive sweaters, dresses or accessories to go with your look.
Although you'll find many consignment items in the store, their section of brand new toys and gifts include brands like Melissa & Doug and Fisher Price.
They have beautiful puzzles for children, along with colourful board books and the very popular Kaloo dolls.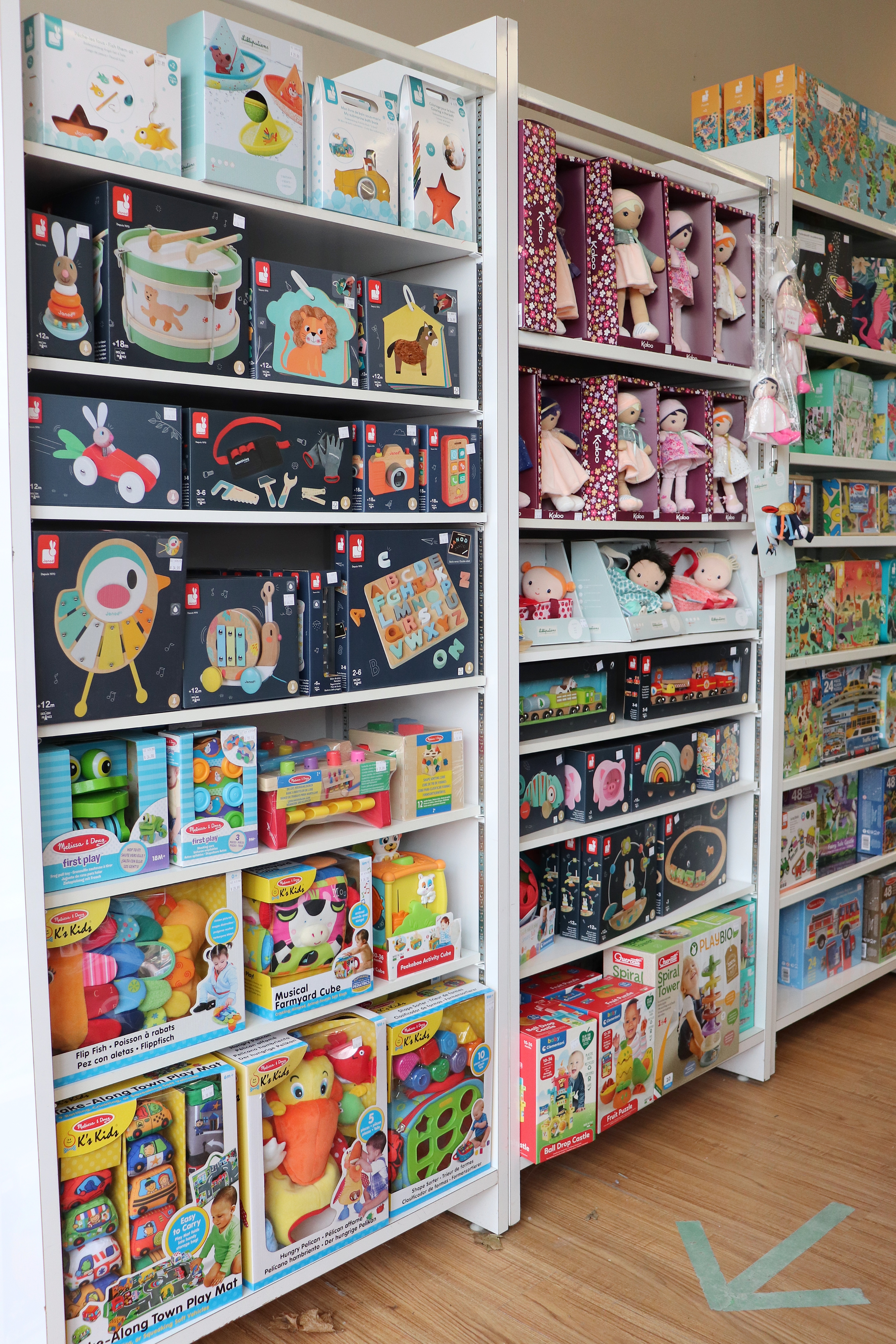 The Nutty Chocolatier
For anyone with a sweet tooth, The Nutty Chocolatier is a must-visit! Their chocolate is hand made from scratch using 100% Callebaut chocolate imported from Belgium.
You'll find individual truffles and chocolates, along with airbrushed chocolate, chocolate numbers, characters and more. They also have a variety of imported candies and fresh fudge.
Their chocolate is gluten-free unless specified and they have vegan options as well.
Pick up one of their curated gift baskets or provide them with a dollar amount and they'll make a gift basket just for you!
Even if you're shopping for someone else, it's hard to leave without a little treat for yourself!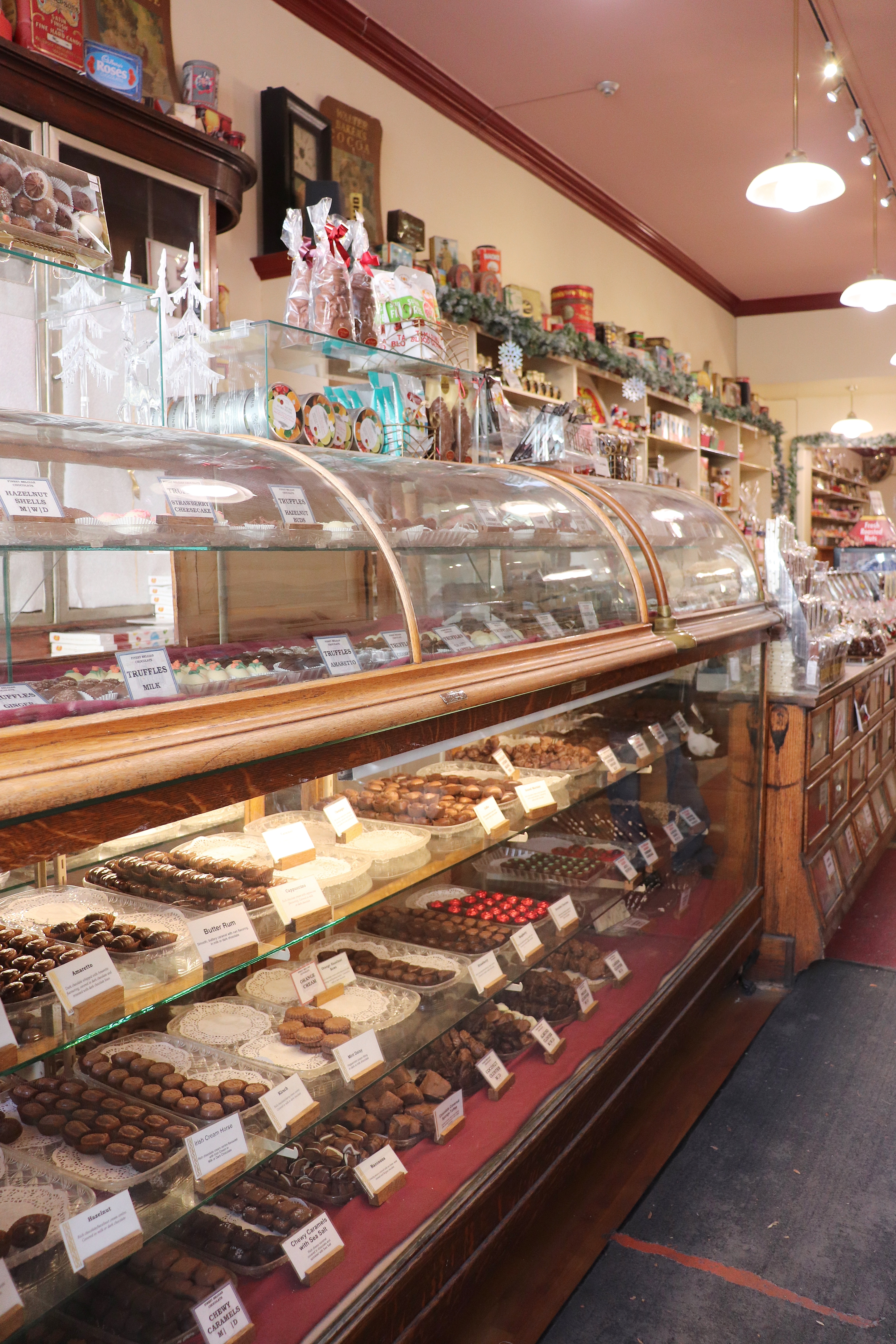 The Wee Tartan Shop
The Wee Tartan Shop has been open in downtown Port Perry since 1999, bringing the best of the British Isles to you!
For men, women and children, you can find tweed jackets, wool sweaters and tweed caps. They have some unique Christmas ornaments, mugs and other great seasonal gifts, and at the back of the store, you can find imported grocery goods.
This year, they're bringing in fresh Christmas cakes and puddings, and they have festive items like holiday crackers and cards.
They're open until 3 p.m. on Christmas Eve for any last-minute holiday shopping!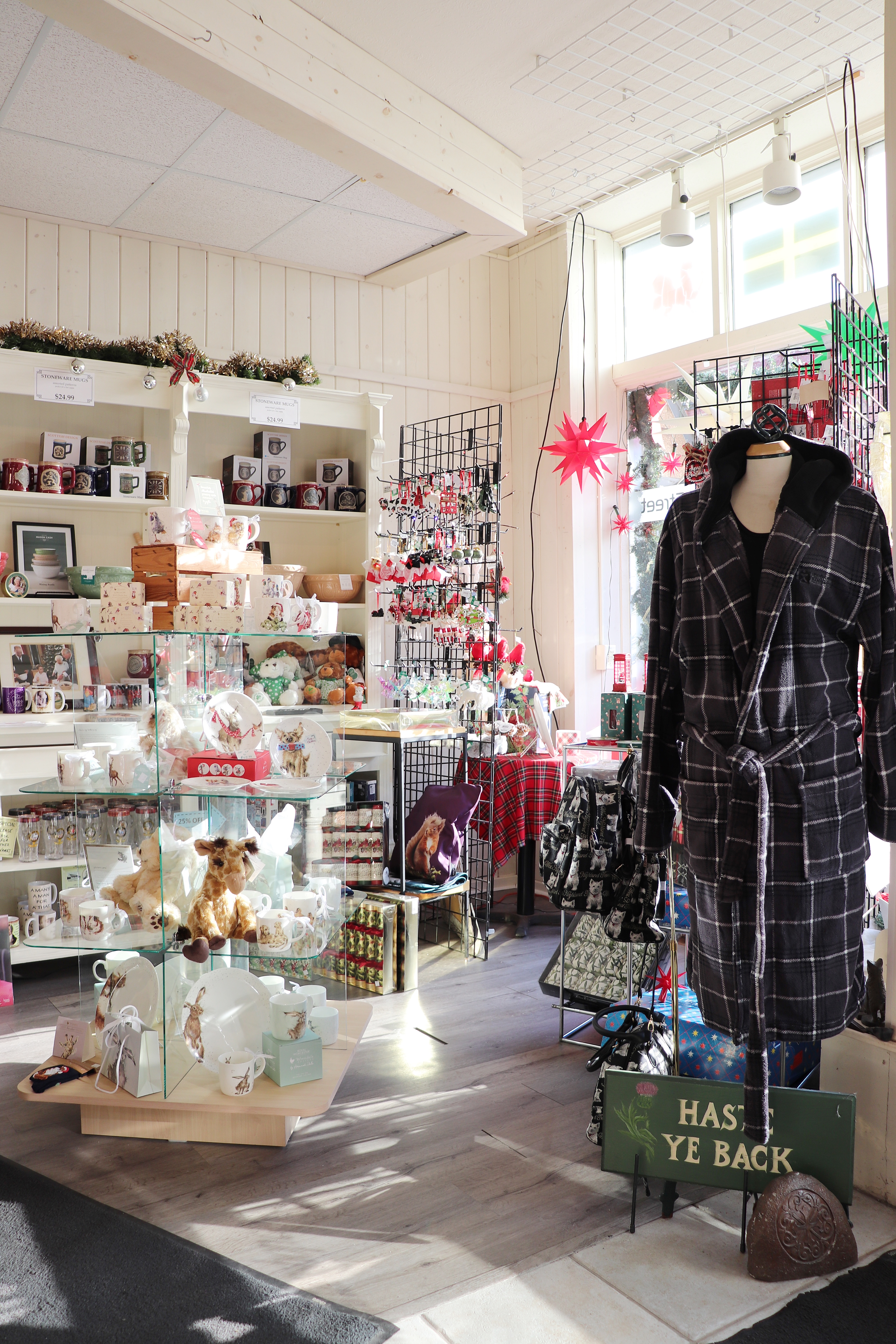 Luke's Country Store
As soon as you walk into Luke's Country Store, you feel like you've been invited into someone's home for a shopping trip. They have furniture, decor and giftware.
You can find Maison Berger, Squish Candy and even Clean Sweep—which was featured on Oprah's "The O List".
The back of the store is a Hallmark outpost with their signature cards, wrapping paper and accessories for gift-giving.
Their holiday displays are made up of beautiful ornaments, wreaths, Christmas-themed doormats and gnomes which make your holiday gift buying even easier since they're on display and ready to be wrapped!
Their stylish interior design displays will entice you to redecorate your home for the holidays with their beautiful furniture!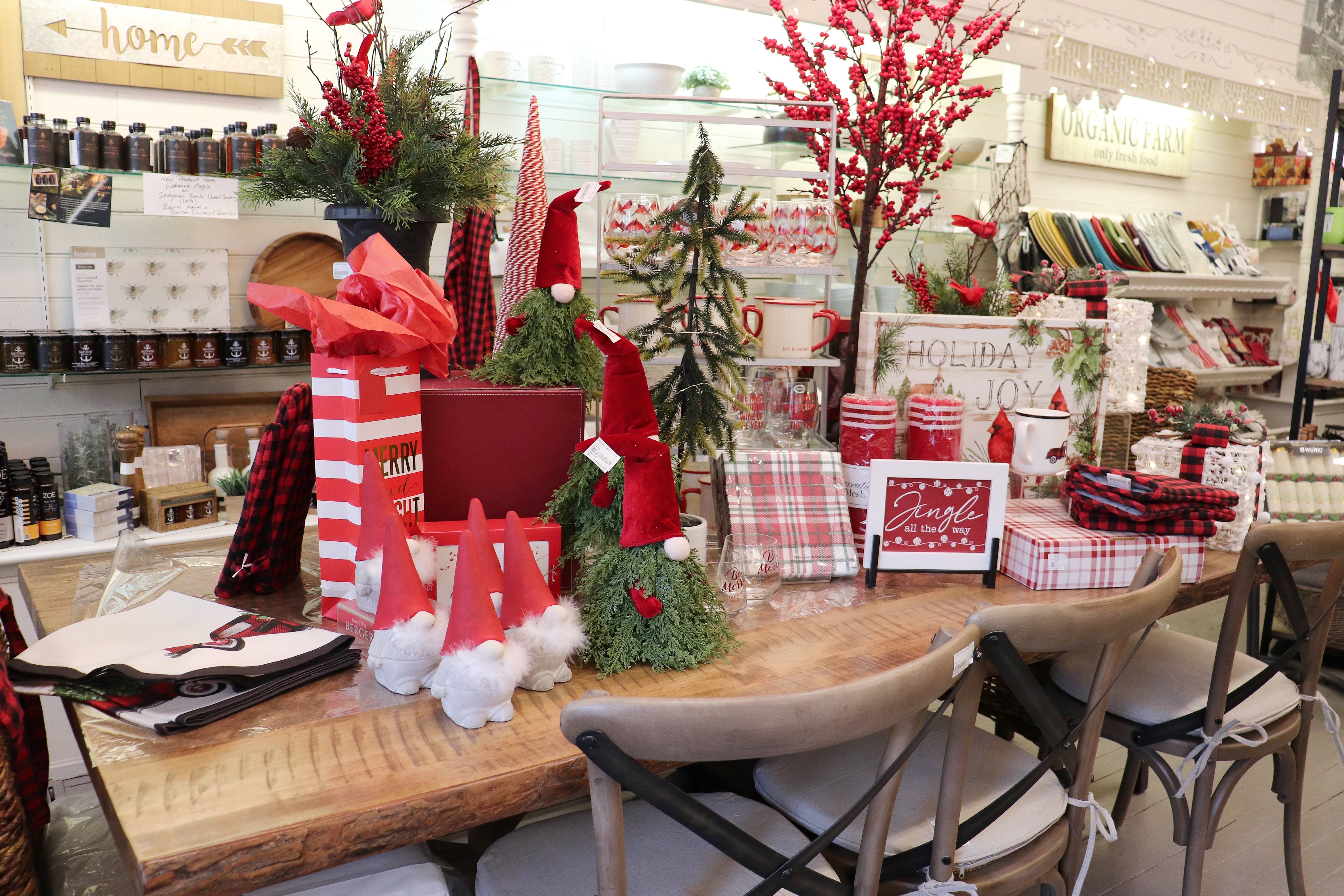 No login? Please enter your details below to continue.