Rural adventure awaits along the Sideroads of Scugog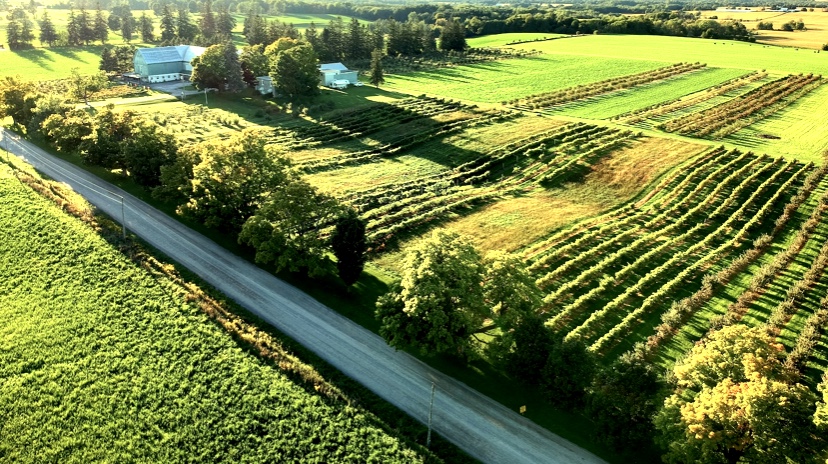 If you're searching for a new day trip or weekend adventure in Durham Region, look no further than the Sideroads of Scugog! Featuring seven businesses across the Township of Scugog, enjoy the twists and turns as you experience some of the most picturesque agricultural land in southern Ontario. Pile into the car and see what rural gems await!
A family friendly winery might sound like a strange concept, but that's exactly what Applewood Farm Winery is. Parents can kick back and relax with a glass of their award-winning fruit wines, cider and mead (fermented honey wine) as the kids explore the play yard and say hello to the farm animals. As we head into fall, bring your thinking cap and see if you can navigate the 3-kilometre-long corn maze—it's easily one of the largest in Durham Region! Be sure to check out Applewood Farm Winery's Facebook Page for hours of operation and what special events are coming down the pipeline!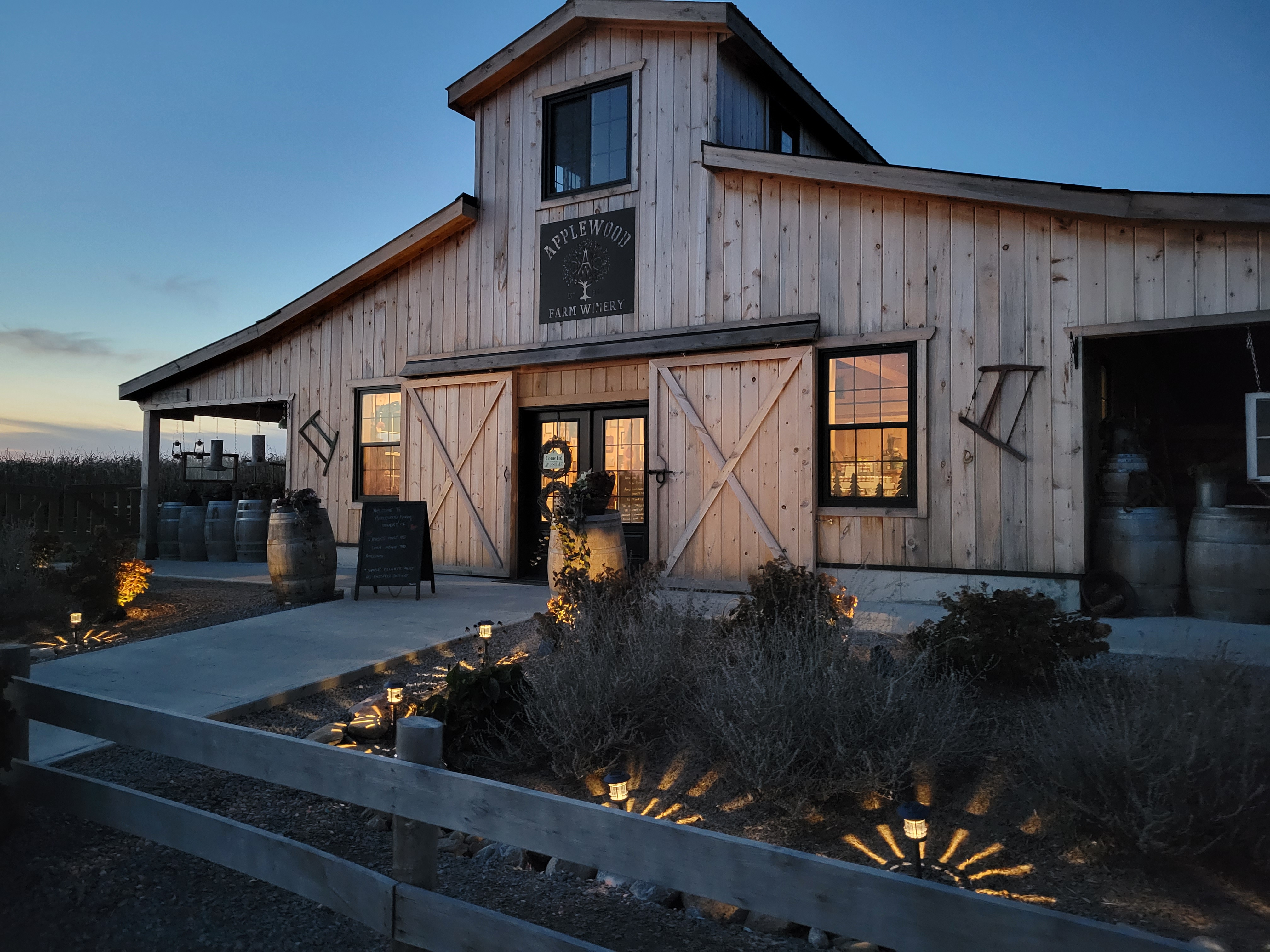 Fun, fresh air and family time are exactly what you'll find at Forsythe Family Farms. Jim and Leslie are all about reconnecting people to the land and reminding us just how important farms are. After all, we'd have no food without our farms! Kids can frolic in the barnyard adventure playground, slide down Billy Goat Mountain, feed the resident farm animals and explore the fields and forests on the property. The giant sunflowers will be ready mid-September, which are always a treat to see! With wagon rides and bunny cuddles on weekends, there's plenty to see and do. Be sure to arrive by 3 p.m., so that you have time to experience everything Forsythe Family Farms has to offer!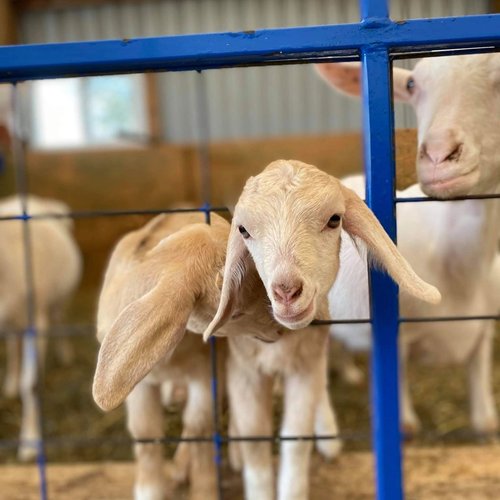 You'll be enchanted by the brilliant smell of fresh lavender as soon as you set foot on the property! Lavender-Blu is an eco-lavender garden, hobby farm and artisan lavender studio focusing on ecological farming techniques to ensure its impact on the land is as minimal as possible. Cultivate calm with a self-guided tour as you explore the property's pollinator islands, insect hotels, meditation spiral and more. It's not uncommon for Lavender-Blu owner, Mila Haynos, to host yoga retreats and artistic events, so keep an eye out on their Facebook Page for what's coming up next.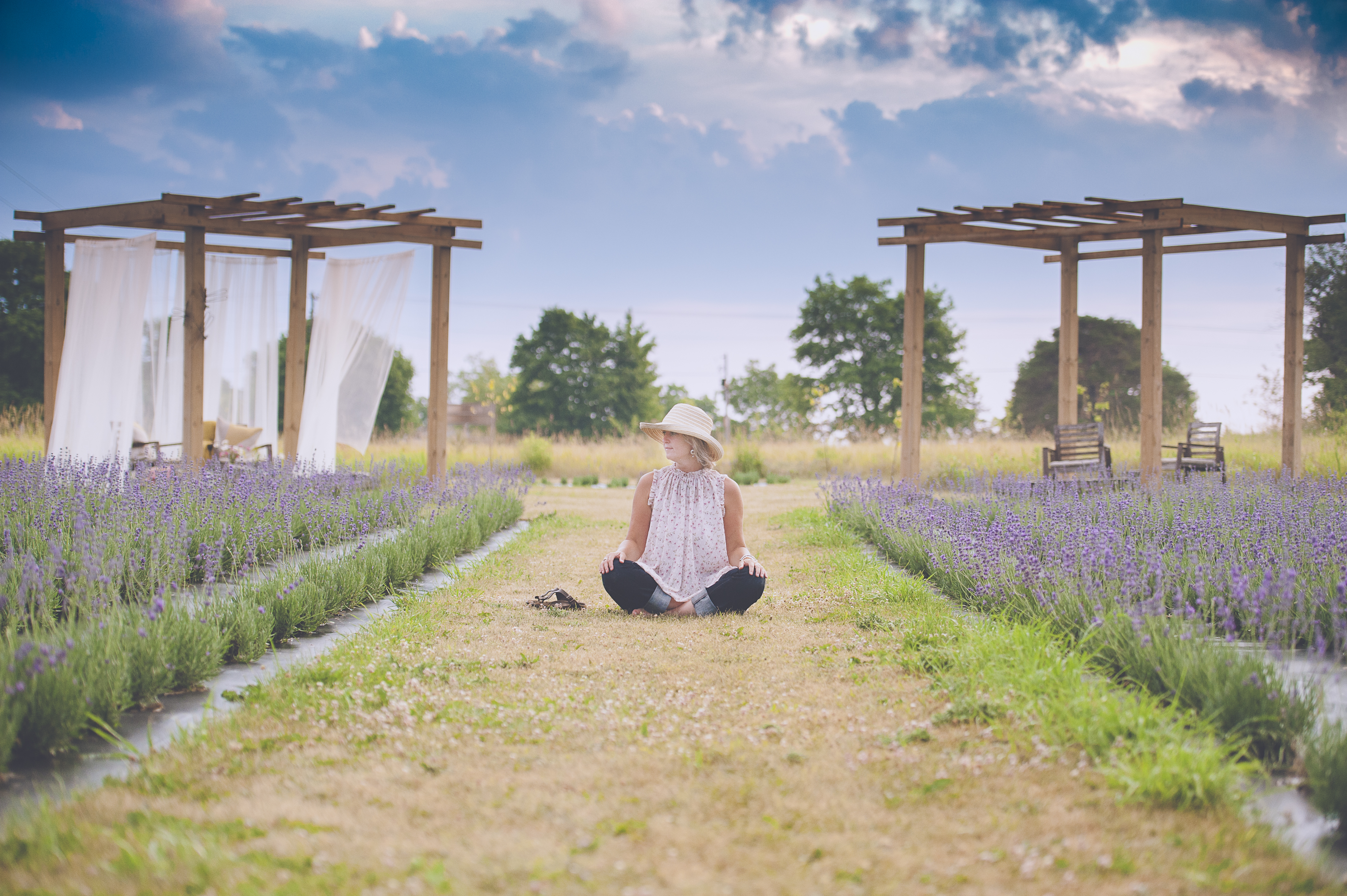 If you're looking for an apple fix in the Township of Scugog, Nature's Bounty Farm is the place to go! Nestled in the scenic Oak Ridges Moraine, visitors can pick more than 20 varieties of apples across their 25 acres of orchards. As you explore the rows upon rows of beautiful apple trees, say hello to the local flock of sheep, wander through the nature walk, get lost in the corn maze and test your speed and agility with their kid-friendly obstacle course. If you're looking for something a little more private, Nature's Bounty Farm is now offering private picnic packages where you can soak up the incredible views of the area at a secluded part of the property. Whether you're looking for iconic varieties like McIntosh and Cortland or something more unique like Silken, give Nature's Bounty Farm a visit!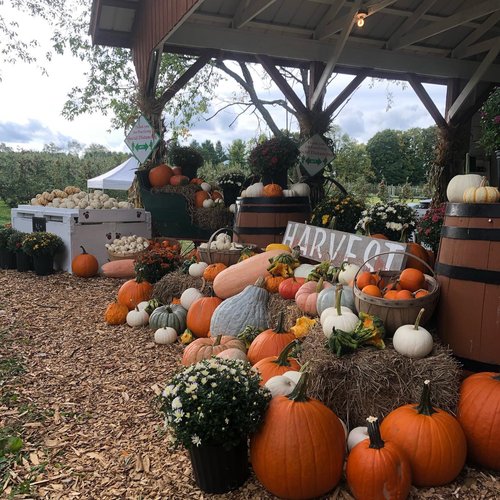 Pay a visit to the oldest vineyard in Durham Region! Originally a meat and dairy farm with a small orchard, it has since been transformed into the winery you see today, thanks to a lot of hard work by the current owners Lin and Paul. Step inside the century-old barn and into their tasting room that's been beautifully restored. While wine is certainly a main focus, you'll also find a working farm at Ocala where you can pick your own apples or pop in and purchase some of the other tasty fruits they grow, such as plums and peaches. They've recently added a beautiful outdoor patio that's the perfect spot to soak up the last of the summer sun. Grab a bite to eat as they now offer simple but tasty eats at their on-site café.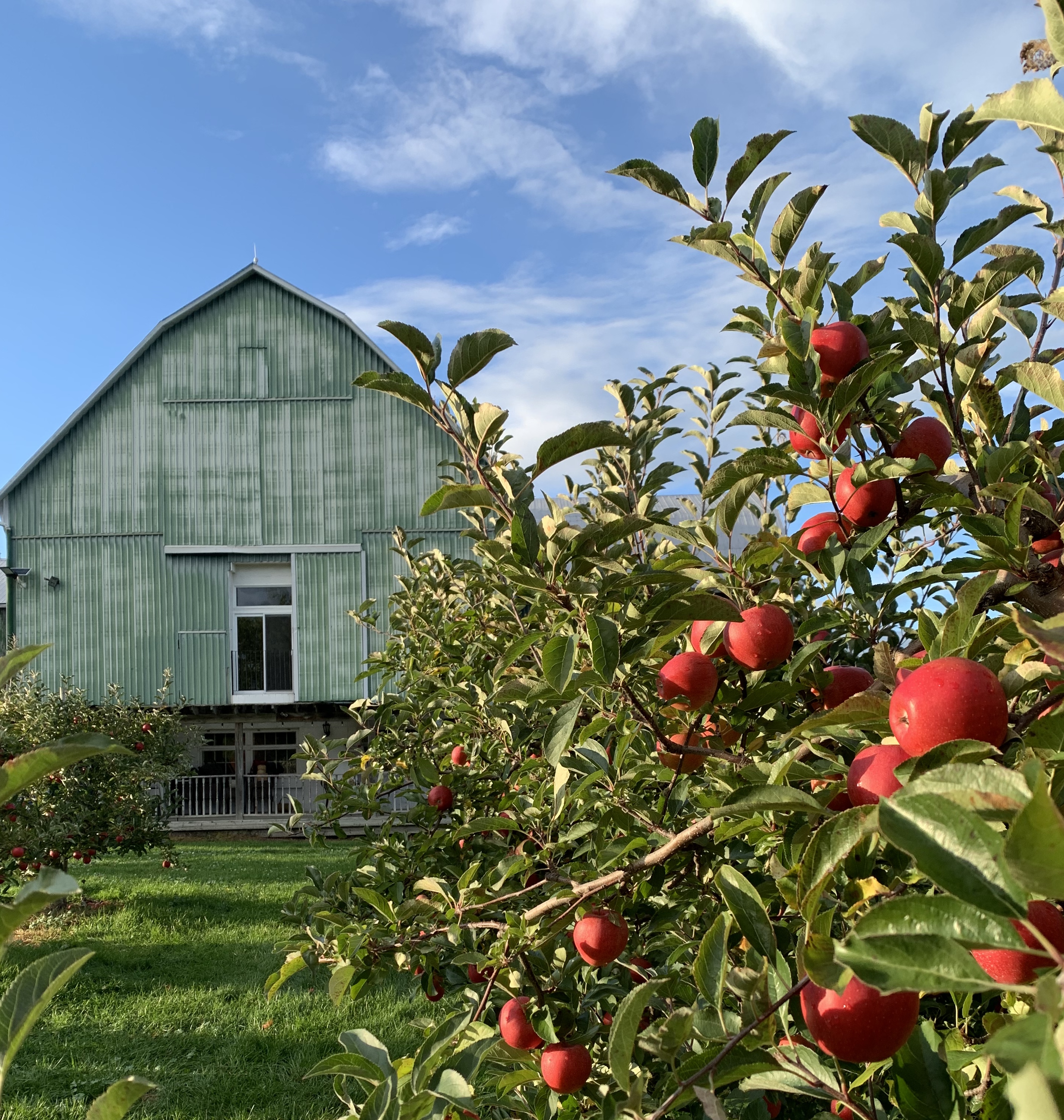 Matt and Andy are the two blokes behind this popular cidery in Durham Region. While they come from different backgrounds, they both bonded over their love of the United Kingdom and cider. A proud fifth generation farmer, Matt has seen rampant widespread unsustainable practices and wanted to do things differently as he laid out the plans for a proper English cider orchard in a sustainable way. Andy's background in engineering led him to be fascinated with the science behind cider making and it was a match made in heaven. They planted their first orchard in 2015 and have been growing English and French apples that are specifically made for hard cider ever since. You'll certainly taste the difference as their ciders are dry and perfect for sipping on their patio, especially with the abundance of live music and movie nights they have lined up! Two Blokes Cider is not to be missed when exploring Durham Region.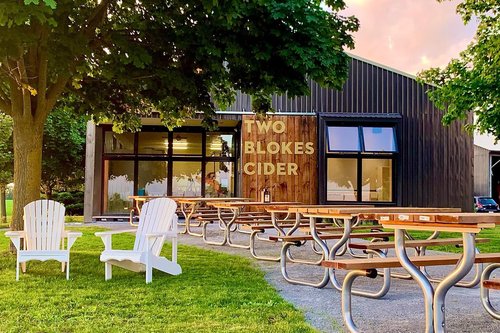 A staple of the Port Perry area for decades, Willowtree Farm is the legacy of the McKay family. Started by the late Rod and Marlene, their dairy and strawberry farm has evolved into a bustling market located just outside of town. Now spearheaded by brothers Jordan and Alex McKay along with their families, their mission is to share their passion for sustainable farming and fresh food. All of the produce you'll find in the farm store is 100 per cent from Ontario, with many of the items coming right from Willowtree Farm's fields. Stop in and grab a bite to eat from the on-site café and bakery. Be sure to say hello to the goats and pigs as well as Willowtree Farm's summer residents: guinea hens, chickens, bantams, ducks, silkies and roosters.
Ready to experience the Sideroads of Scugog for yourself? Each stop has so much to offer locals and visitors alike! For those looking to tackle the entire trail, the most efficient route would be to visit these fine folks in this order: Nature's Bounty Farm, Ocala Orchards Farm Winery, Willowtree Farm, Forsythe Family Farms, Applewood Farm Winery, Lavender-Blu and lastly, Two Blokes Cider. Despite this, you're the navigator for your Sideroads of Scugog adventure, so if you'd rather choose your own, visit these stops in whatever order your heart desires!
However, it will be difficult to visit all these stops and give them each the attention they deserve in just one day. Who doesn't love an excuse for an overnight getaway? The Great Blue Heron Hotel and Casino is a fantastic spot to rest your head with its modern decor and elegant furnishings. Celebrating one year this November, you'll sleep soundly in their cozy beds and spacious rooms. Each room features a mini-fridge and top-quality bathroom amenities as they're all sourced from Mother Earth Essentials, an Indigenous-owned company from right here in Canada! Plus, if you're looking for a little extra adult fun, the casino is just steps away from the hotel and features 600 slot machines, live game and Texas Hold'em tables, as well as two restaurants with fantastic homemade eats.
Well, what are you waiting for? Grab your best friend, family or romantic partner and get exploring the Sideroads of Scugog!
Story by Lindsay Davies
Lindsay Davies is a crazy Canuck who's been bit by the travel bug. Proud to call Ontario home, she loves exploring the province and beyond. As a graphic designer and social media marketer by trade, she travels the world while sharing her adventures to inspire others on her blog, I've Been Bit! When not behind her computer screen, Lindsay is in her natural habitat when she's chasing waterfalls, exploring new trails, frolicking on ice roads (don't knock it until you try it!), and indulging in the odd glass of wine, beer, or cider. Chances are you'll be able to spot her by some funky coloured hair or a wacky pair of tights she's wearing! Follow her adventures on Facebook (@IveBeenBit), Twitter and Instagram (@IBBtravel).
No login? Please enter your details below to continue.