Savour and sip your way through Durham Region's best heated patios this winter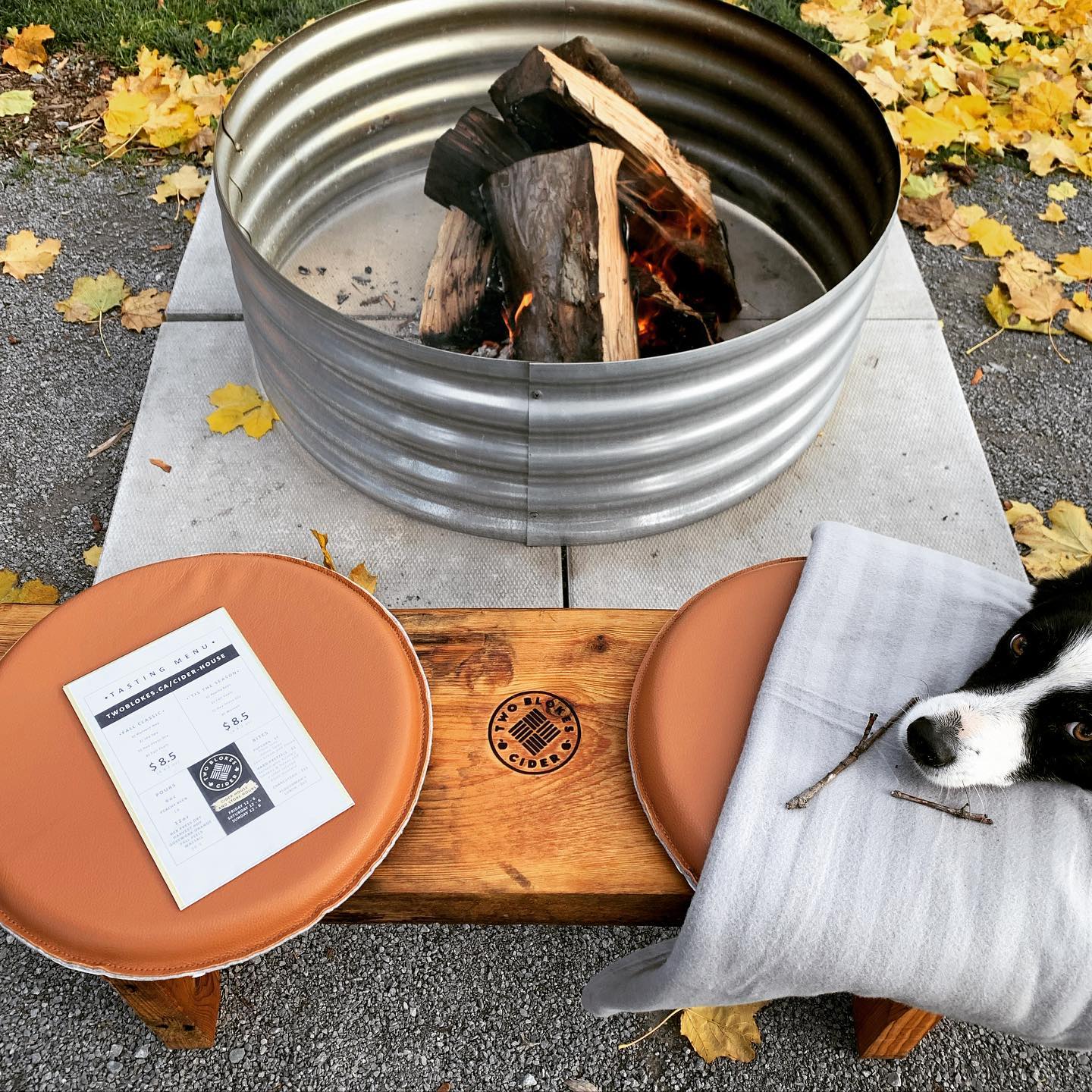 Feature photo: Two Blokes Cider, Seagrave
For those who love fresh air, wood-burning fires and bringing your own blanket (or dog), we've curated a list of heated patios in Durham Region where you can enjoy a winter patio experience while sipping and savouring delicious local cuisine.
There may be other great local spots, not included in this list, that plan to keep their tables out, heaters turned up and fire pits lit. Tag #DurhamTourism or @DurhamTourism on social to let us know of other bars, restaurants and cafés in the region where you can enjoy a winter patio. Please check with each restaurant for their operating hours and patio policies before visiting.
Corrado's Restaurant
38 Baldwin Street, Whitby
Corrado's Restaurant in downtown Brooklin offers contemporary casual Italian cuisine in a vibrant setting. When dining inside, you'll find incredible dishes like prime rib, pasta and authentic Italian stone oven pizza, but outside, they're serving up a special menu in a custom patio dome. They've also added two cozy cabins to their outdoor dining experience. Check out their website for updates on outdoor dining options and to book your experience.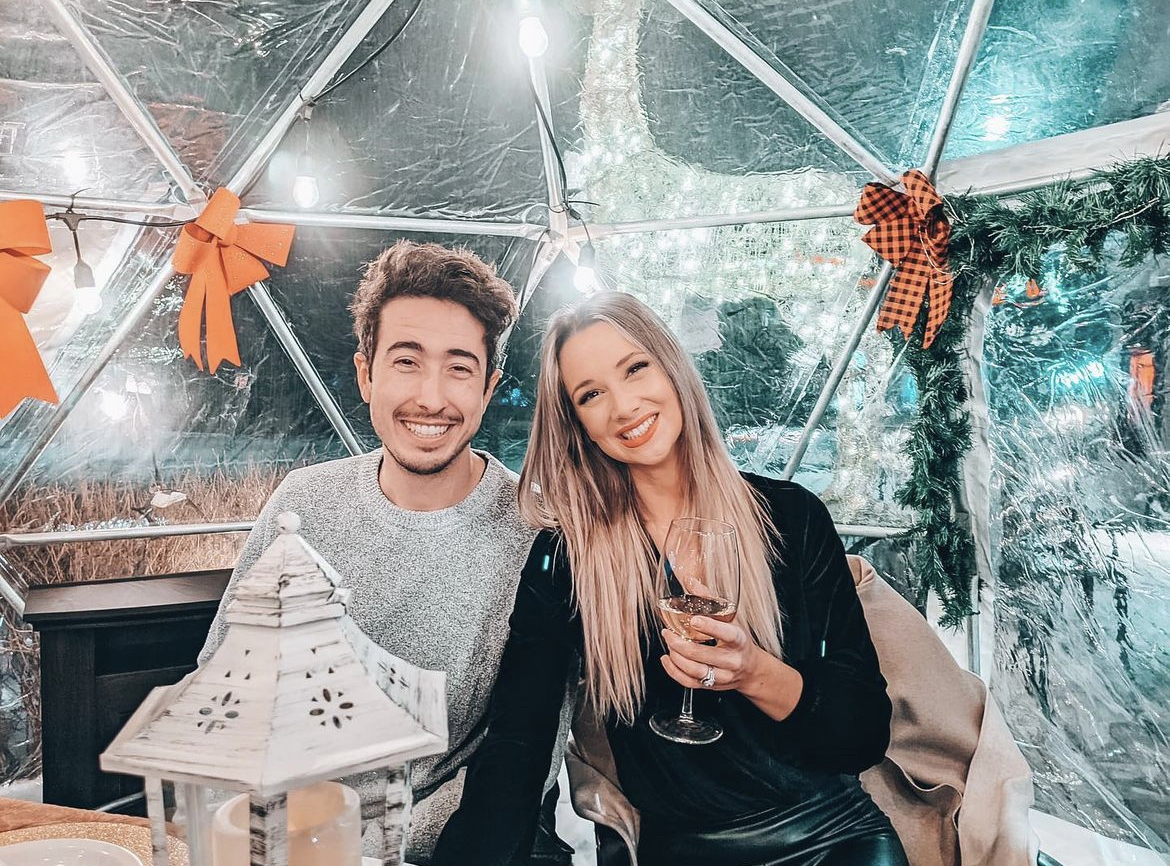 Corrado's Restaurant, Brooklin
Photo credit: meganscherf on IG
Banjo Cider
614 Sandford Road, Uxbridge
Craving some hot mulled alcoholic or non-alcoholic cider around a fire pit? Check out the amazing patio at Banjo Cider in Uxbridge. Pair your cider with s'mores or pre-order a charcuterie. They're open Saturdays from noon to 5 p.m., and children and dogs are welcomed. Enjoy a communal fire pit or reserve your own at BanjoCider.ca.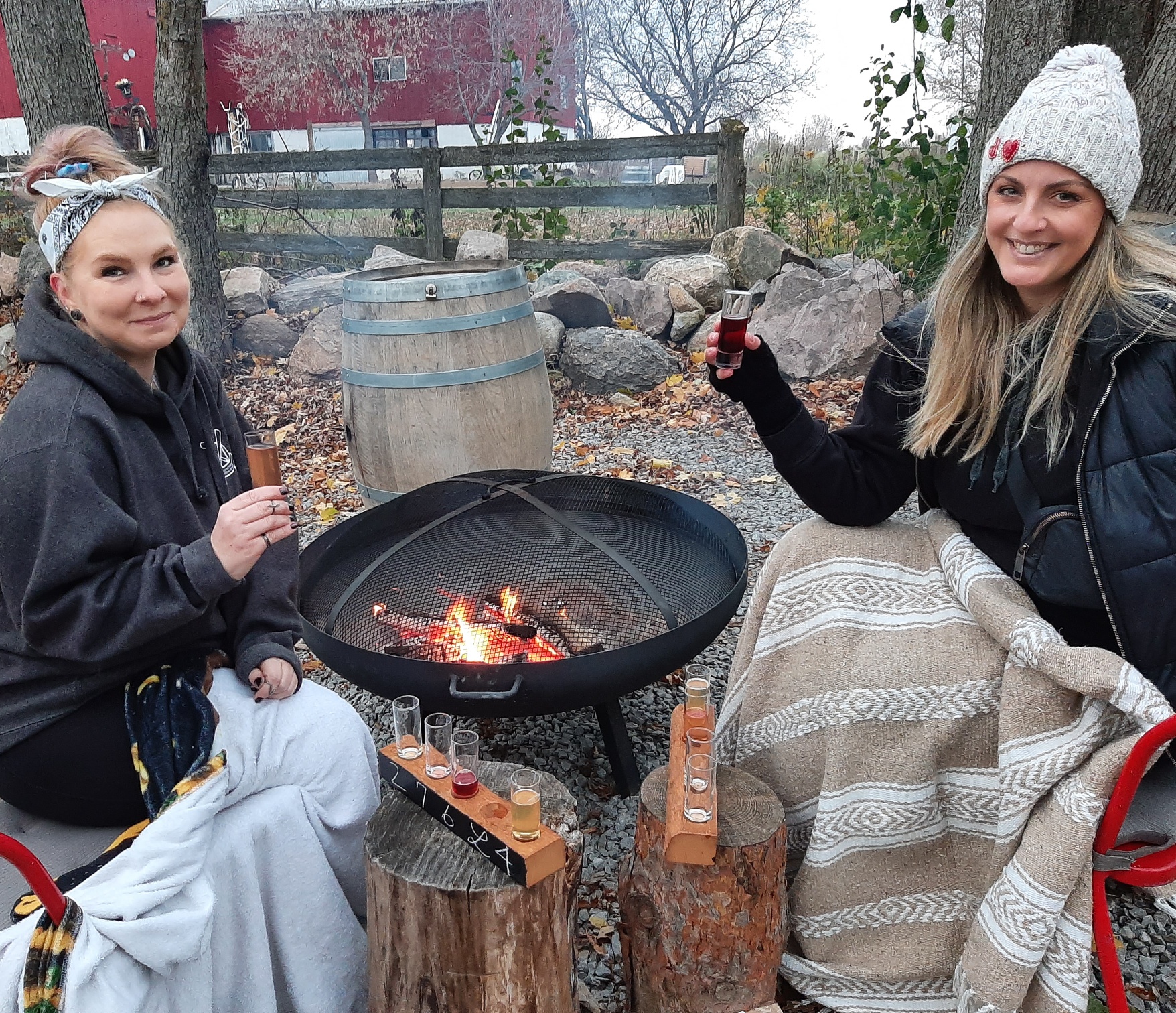 Banjo Cider, Uxbridge
The Brock House
918 Brock Street North, Whitby
The Brock House in Whitby is known for its cottage feel with a beautiful stone fireplace and wood accents throughout, but did you know they recently expanded their patio and added built-in heaters? From prime rib and buffalo fried cauliflower to pizzas, steak and shepherd's pie, there are so many delicious choices to enjoy on their cozy, heated patio. Please check their website in advance for reservations.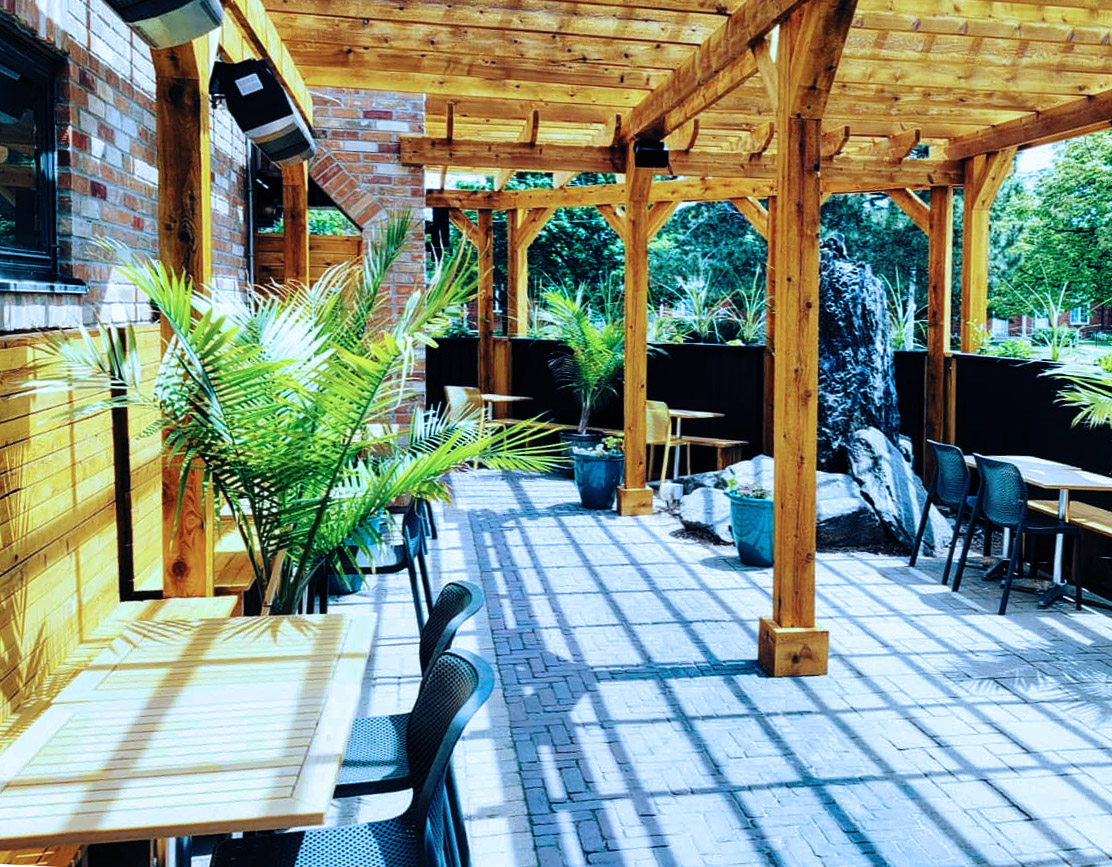 Source: Brock House, Whitby
Old Flame Brewing Co.
135 Perry Street, Port Perry
Old Flame Brewing Co. in historic downtown Port Perry is a great option when you're looking to visit an authentic craft brewery. Cozy up on their heated patio with your favourite brew and people for a moment worth savouring.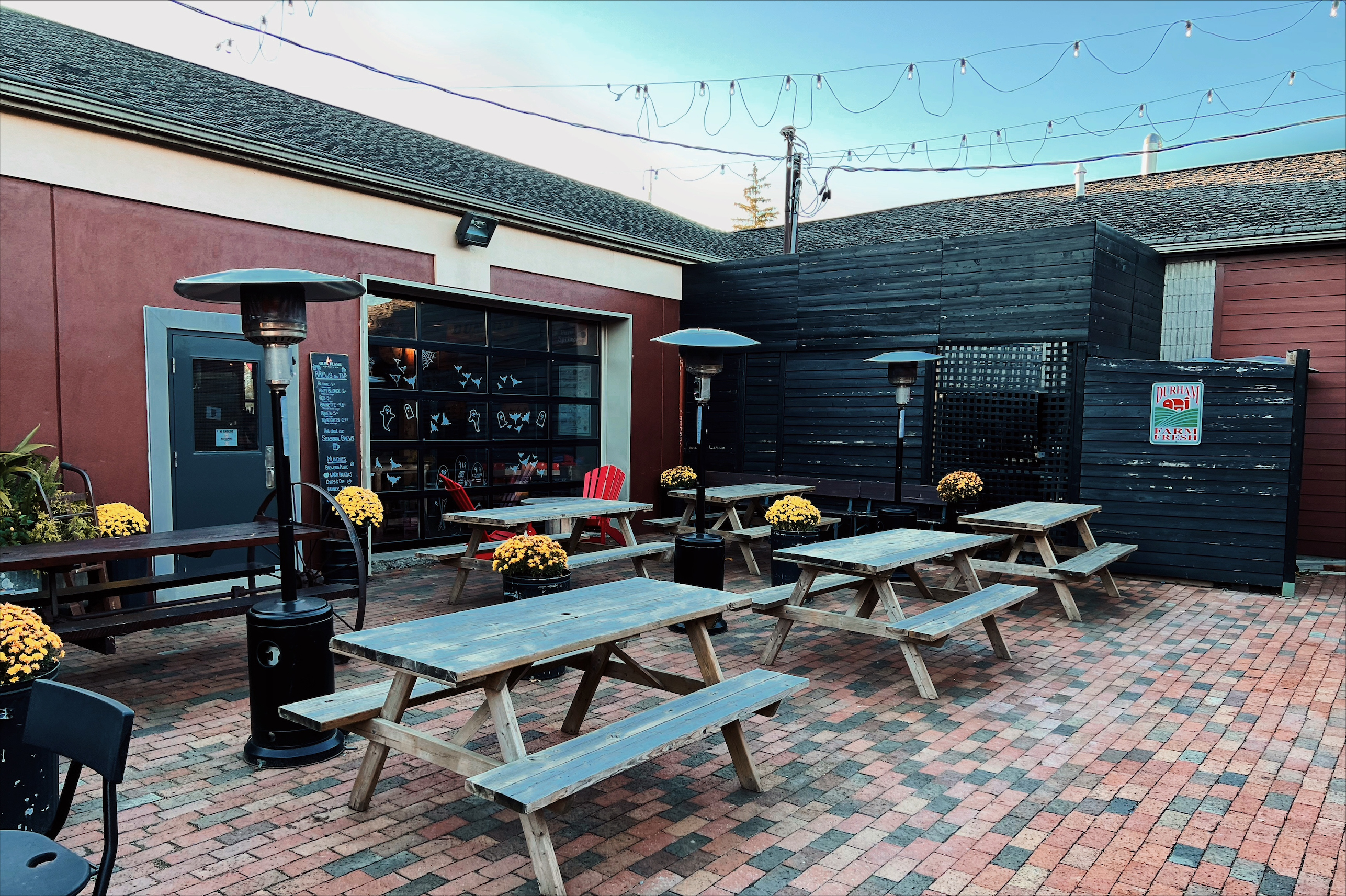 Old Flame Brewery, Port Perry
Slabtown Cider
4559 Concession Road 6, Uxbridge
Craving cider on a covered, heated patio or at a fire table in a beautiful rural setting? Then head to Slabtown Cider Co. in Uxbridge. Pair your craft cider with delectable dishes like wood-fired pizza, butter chicken, pasta or burgers, and enjoy it on their full-service patio!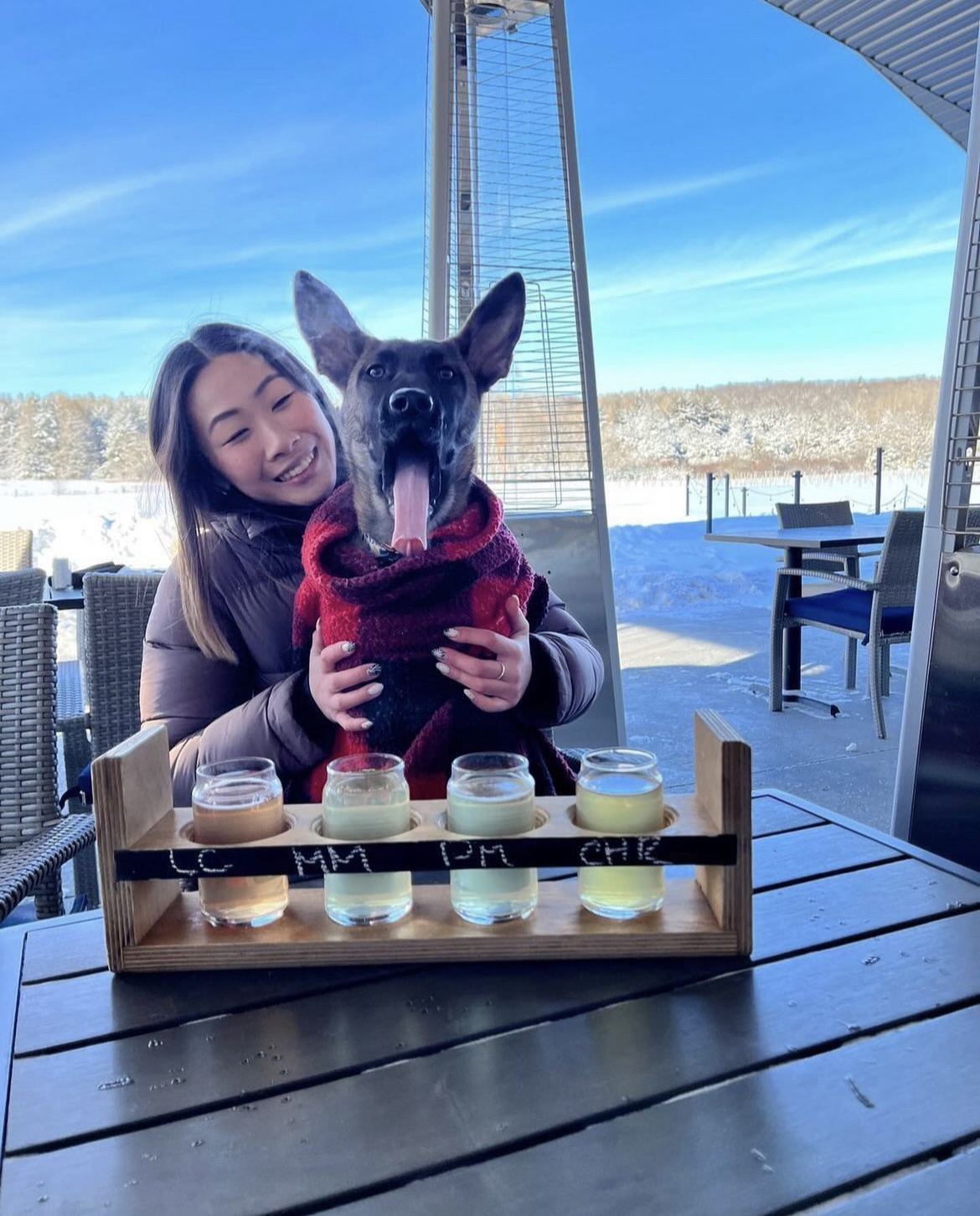 Slabtown Cider, Uxbridge
Photo credit: kahlua.malinois on IG
Port Restaurant
1289 Wharf Street, Pickering
Port Restaurant in quaint Pickering Nautical Village has a covered and heated waterfront patio. Enjoy beautiful views while feasting on dishes like fresh pastas, wood oven pizza, sandwiches and dry-aged steaks. Holiday party bookings are also available for 2022 and 2023!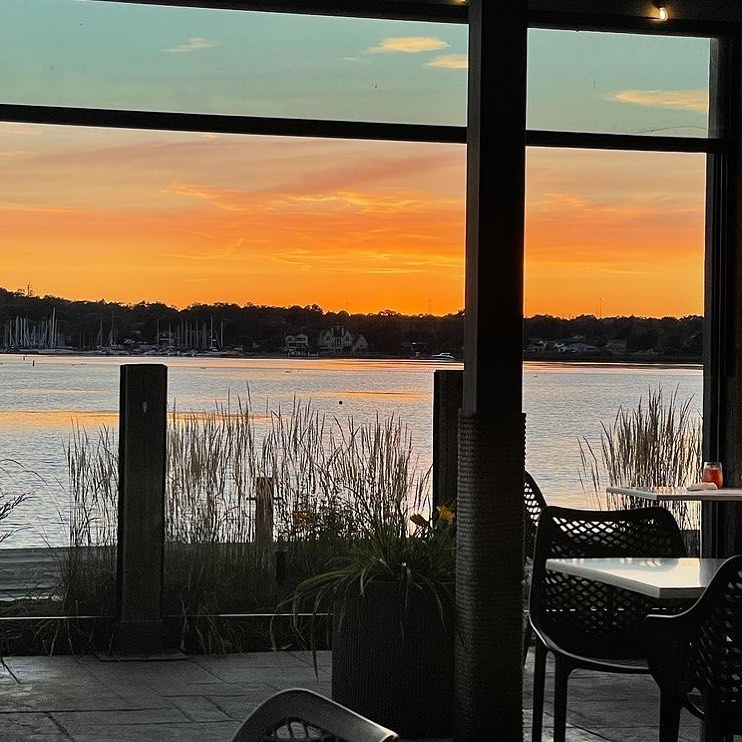 PORT, Pickering
Two Blokes Cider
21300 Simcoe Street, Seagrave
Enjoy mulled cider around a fire pit at Two Blokes Cider in Seagrave. While there, pick up a trail map to enjoy the local hiking, snow shoeing or cross-country skiing in the beautiful surrounding area. Check their website for patio fire pit booking and opening hours.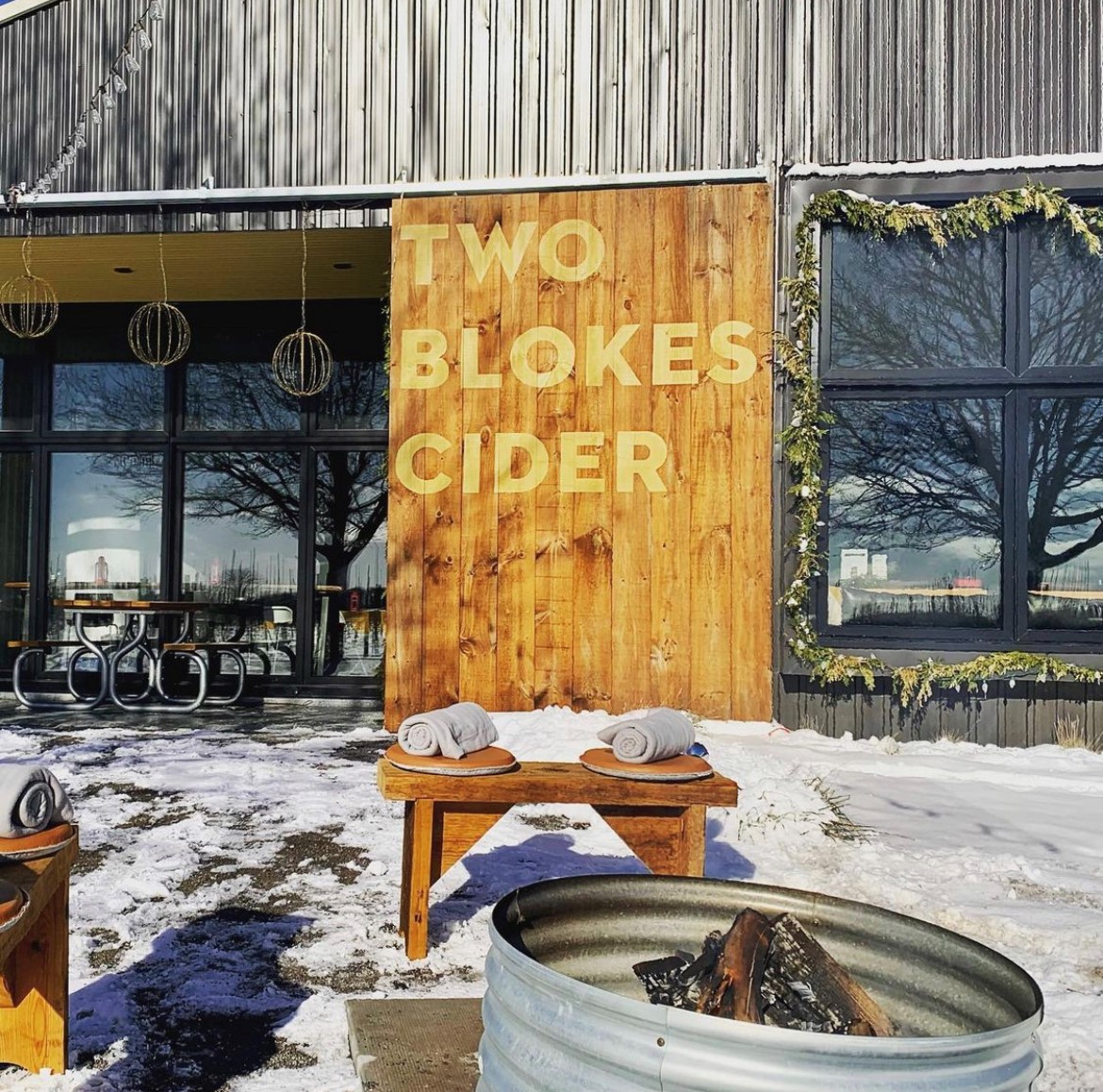 Two Blokes Cider, Seagrave
No login? Please enter your details below to continue.