Top Ski Resorts in Durham: A Thrilling Winter Experience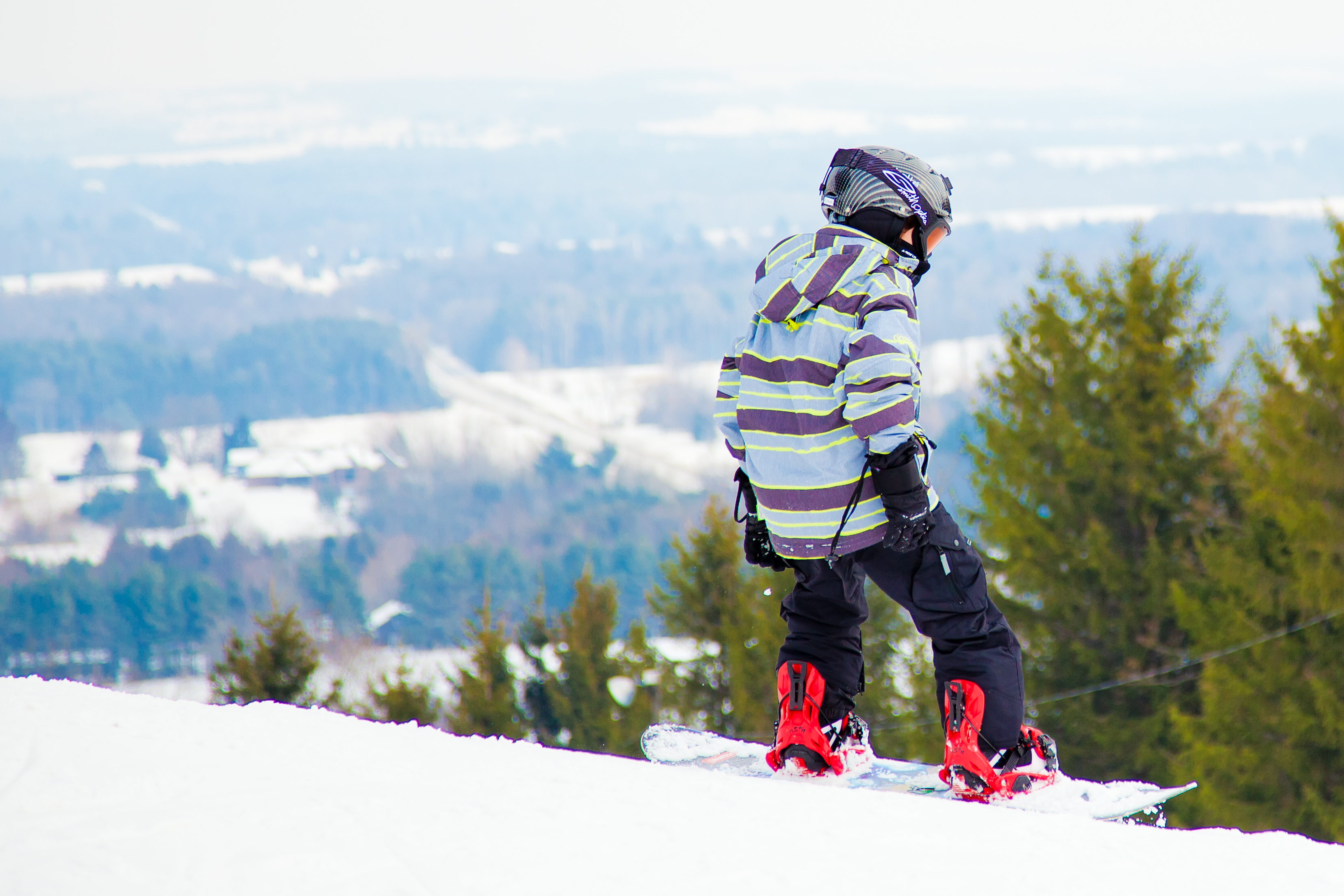 By: Chris Mitchell, Travelling Mitch
Winter is a season to get outdoors, explore and have fun! Skiing offers an adventure to be enjoyed all season long, and in Durham you have three resorts to discover. So, rather than hide indoors and wait for winter to be over, get outside, enjoy the crisp winter air, hit the slopes, and experience the thrill of skiing in Durham instead.
This year, it's not about looking back on winter memories from the past, it's about creating new memories that you can look back on years from now. One of the best ways to fully welcome and embrace the wonders of an Ontario winter is to head to the ski hill. Here in Durham Region, we're lucky to have great options that are located nearby, while simultaneously allowing you to feel world's away from the hustle and bustle of daily life.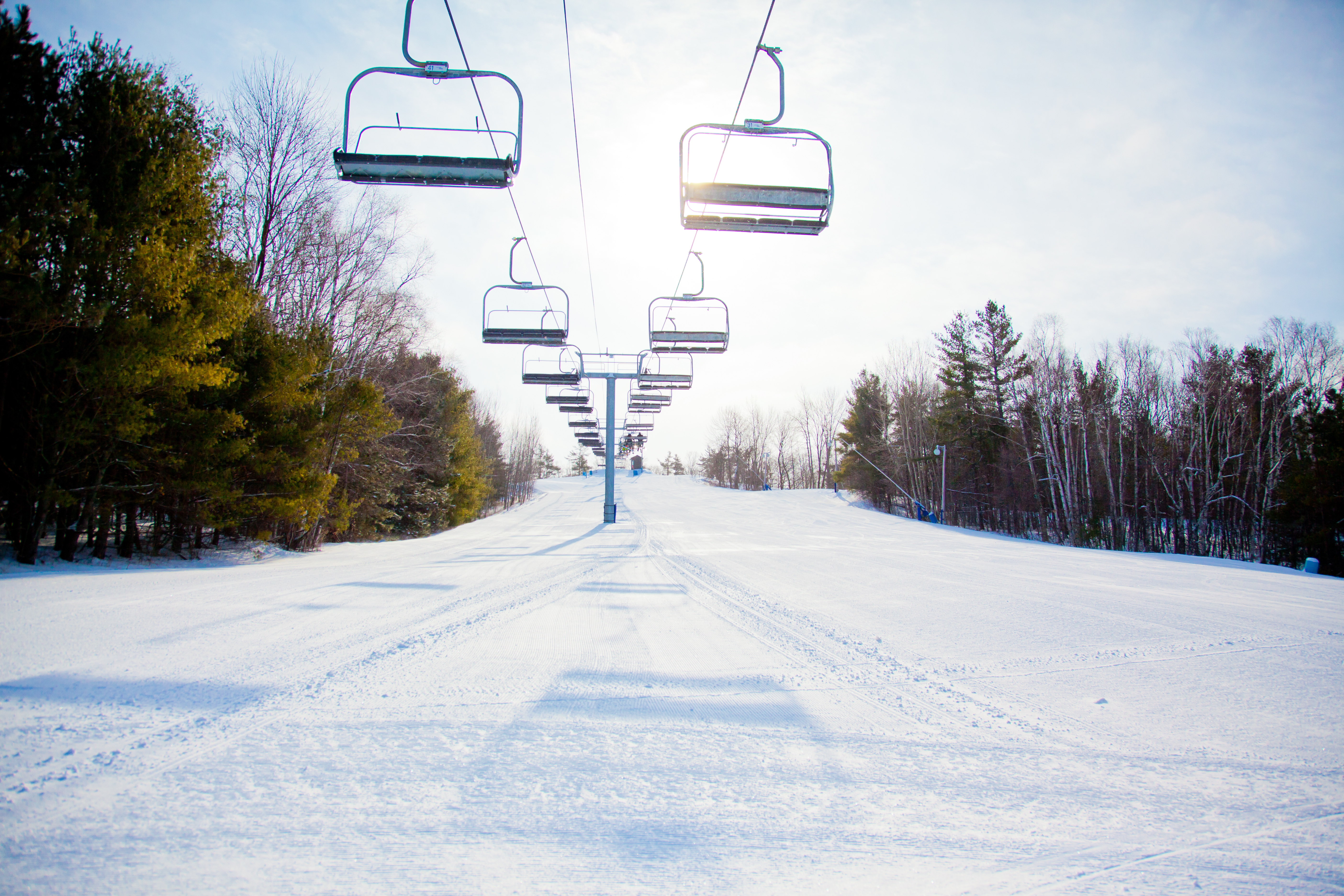 Dagmar Ski Resort
Three Outstanding Ski Resorts to Explore in Durham Region
There are three ski resorts in Durham Region that each offer a little something different for you to experience. Below you will find what makes each of these spots special, and what you should know before you head to the slopes. So, dust off the skis in the garage, call up some friends, hit the hills in Durham and make memories all winter long.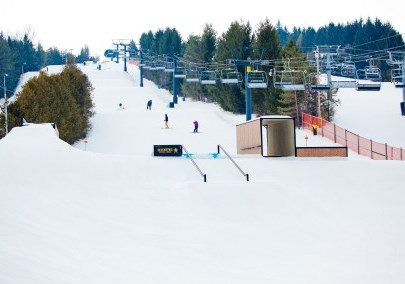 Brimacombe
Brimacombe: Night or Day There's No Shortage of Play
Brimacombe is one of the largest ski resorts in Southern Ontario. With 23 trails, seven lifts and two terrain parks, there is no shortage of slopes and activities to try. If you're looking for an all-day experience, they've got two different chalets that offer breakfast, lunch, and dinner, and 11 trails lit-up for night skiing or snowboarding. Plus, it often takes less than 45 minutes to drive here from Toronto!
Brimacombe has been a fixture of the Durham Region ski scene for over 80 years, and part of the reason that they've had so much staying power is because they cater to everyone. They have two terrain parks to choose from—one that's set up for beginners, and another six-acre park that's geared more towards those with experience.
You can find more information on current membership rates on their website. If you're headed to the slopes with friends or family, check out their small group season pass packages. Do note that rental equipment must be reserved in advance by making an online booking, and walk-up sales will not be available day of. All information surrounding that can be found on Brimabombe's rental webpage.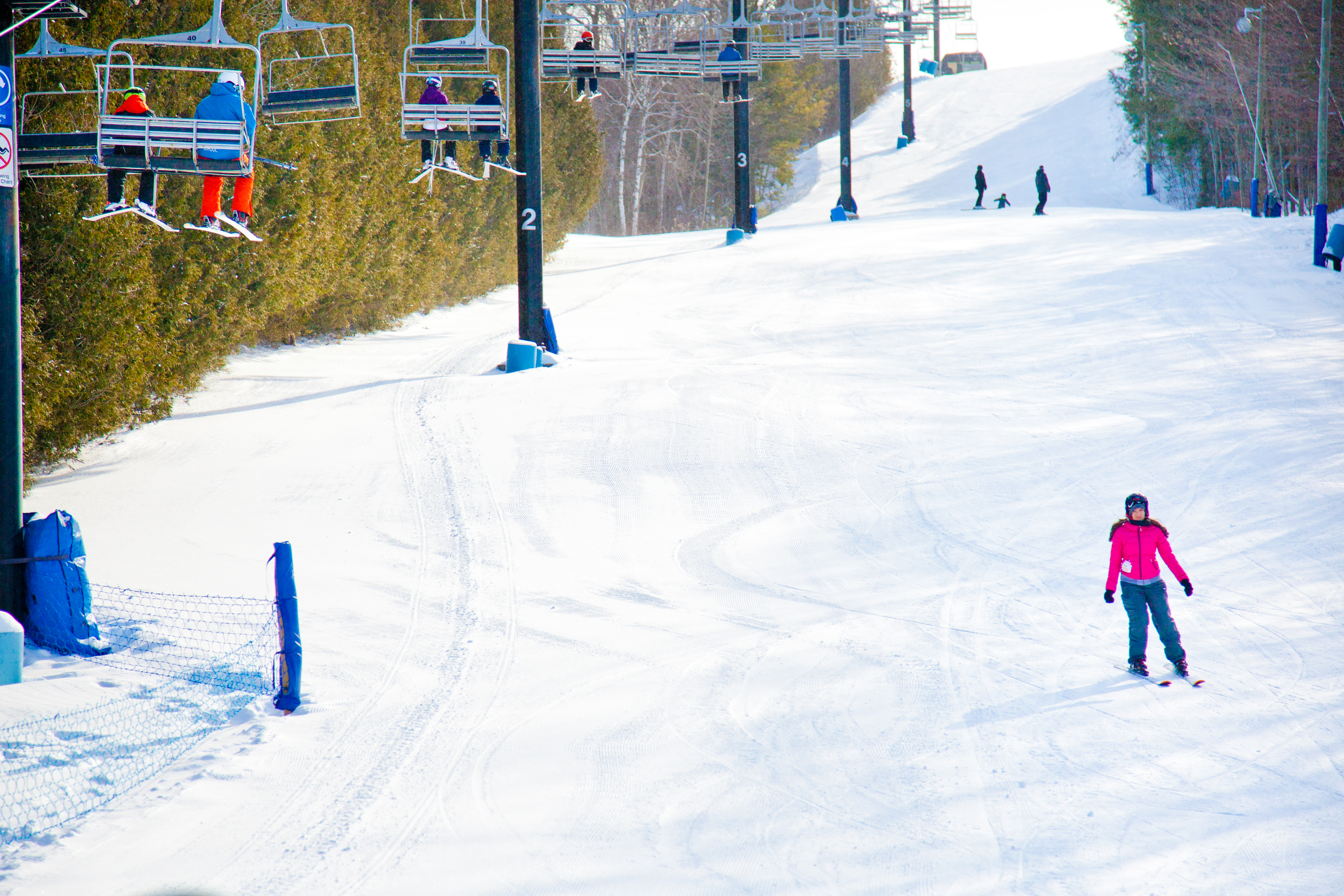 Dagmar Ski Resort
Dagmar Ski Resort: Scenic Slopes and the Largest Terrain Park in Durham
Located in Uxbridge, Dagmar has been a fan favourite among Ontarians for ages. When you visit Dagmar, you can downhill or cross-country ski and snowboard, with18 runs, four chairlifts, a snow school, a chalet, and so much more to explore. The real draw for many is the fact that they've got the largest terrain park in Durham Region. The terrain park is actually so large that it has four different "progression parks" that caters to varying skill levels. There are over 60 different features in all! For families they also offer hills for everyone to enjoy—they even have a Family Learning Centre!
Dagmar offers camps and programs, lessons, and, as with most Ontario resorts at the moment, they've got rentals available. You'll need to make a reservation online to ensure that they're ready for you. They also offer personalized equipment fitting in their customized rental shop to ensure you'll be able to happily spend the full day on the hills!
For those interested, they even offer a seven-week equipment rental program.
Since it's not overly sizable, Dagmar is an ideal place for people to be introduced to skiing or snowboarding in a way that should be quite comfortable for them and wouldn't be as overwhelming as some of the bigger ski resorts across the nation.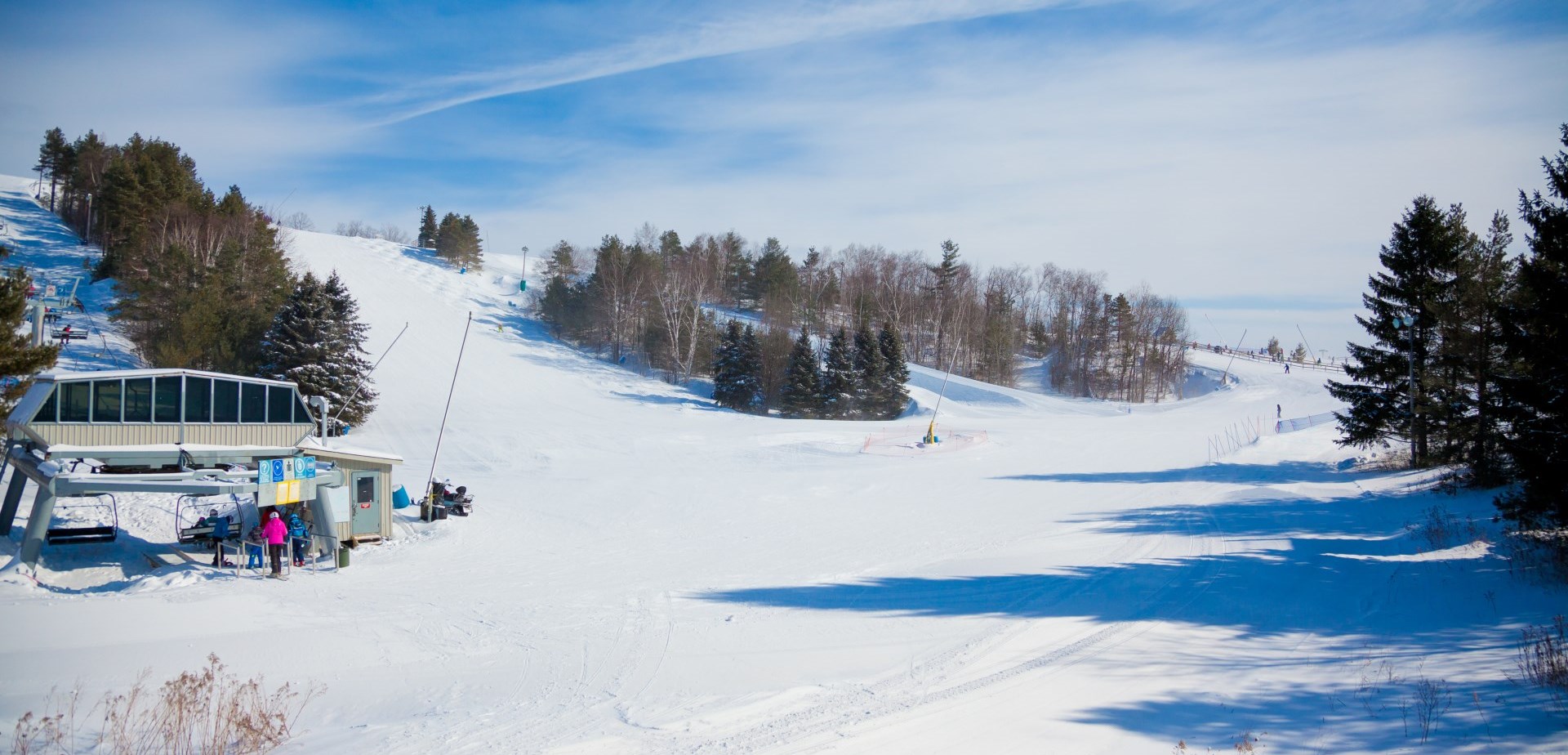 Lakeridge Ski Resort
Lakeridge Ski Resort: 70 Acres of Skiing and a Snow Tubing Park Nestled in the Oak Ridges Moraine
Not far from Dagmar, you'll find Lakeridge Ski Resort. They've got 23 runs that are nicely spread out over 70 acres of gorgeous property. They've got mogul runs, banked slalom runs, three dedicated snowboard terrain parks, and an entirely separate snow tubing park!
They've been around since 1983 and made a name for themselves not just in the winter season, but also for their offerings of hiking, climbing and mountain biking in the warmer seasons, and they even offer a summer leadership camp.
As with other resorts across the province (Dagmar and Brimacombe very much included), you will be required to make a reservation for rentals.
Head to their website to learn more about their ski and snowboard school and lessons, as well as pricing for season passes. The distinctive draw here is the tubing, and people have been having no shortage of fun on those tubes since they launched this part of their resort experience, that's for sure.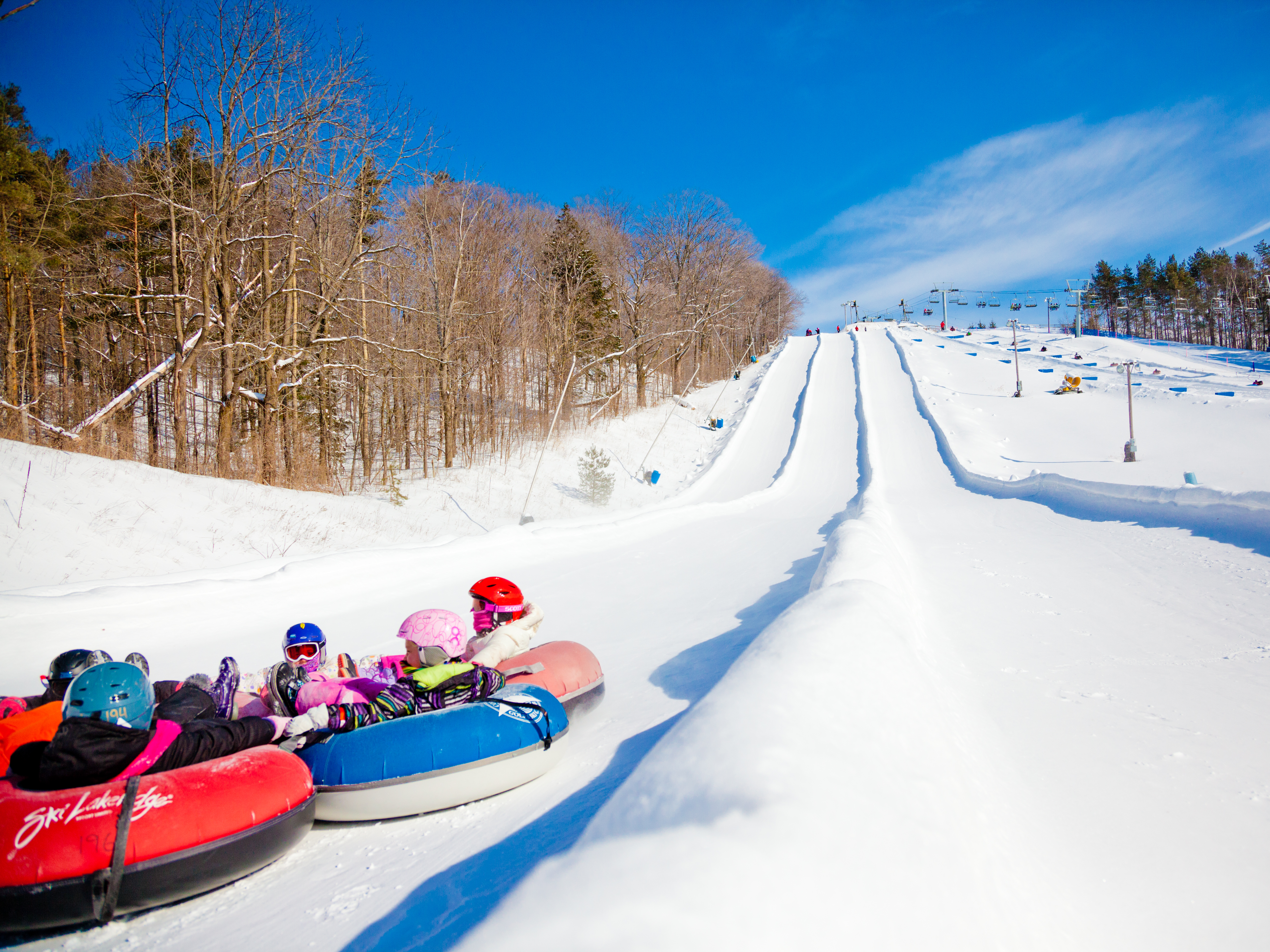 Lakeridge Ski Resort
Don't Let Winter Pass You By
Before you know it, winter will be over, so don't miss your chance to rip down those hills and feel that crisp, refreshing winter air on your cheeks. This winter, check out three ski hills that all do a little something different, meaning they're all very much worth the visit, and will have a little something for everyone.
No login? Please enter your details below to continue.