Where to Find the Best Apple Fritters in Durham Region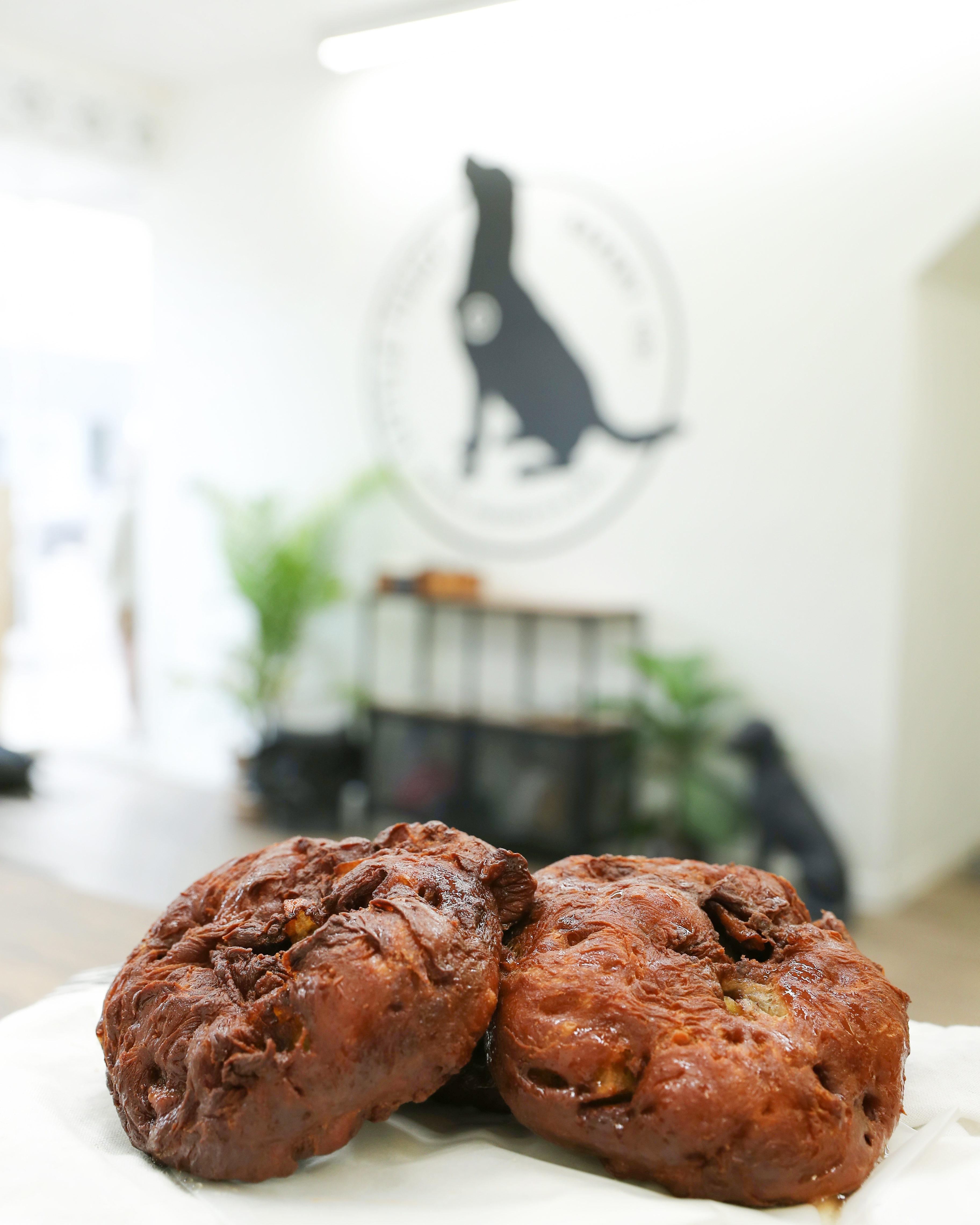 By: Shaun Bernstein, The Write Stuff Agency
Imagine going on a mission around Durham Region—on a quest to save fall by trying as many apple fritters as you can!
Okay, maybe not that dramatic. Fall wasn't really at risk.
The mission, though, was crucial—Durham has incredible apple orchards all throughout the region, and with great apples comes great apple fritters. There are bakeries all throughout the area, from Uxbridge to Ajax, and Port Perry to Bowmanville—each of which pride themselves in making amazing and delicious apple fritters.
So, which one was truly the best? For that, I donned my bib, got in my SUV (that's now officially dubbed the 'frittermobile'), and headed out on an adventure!
Hollywood Donuts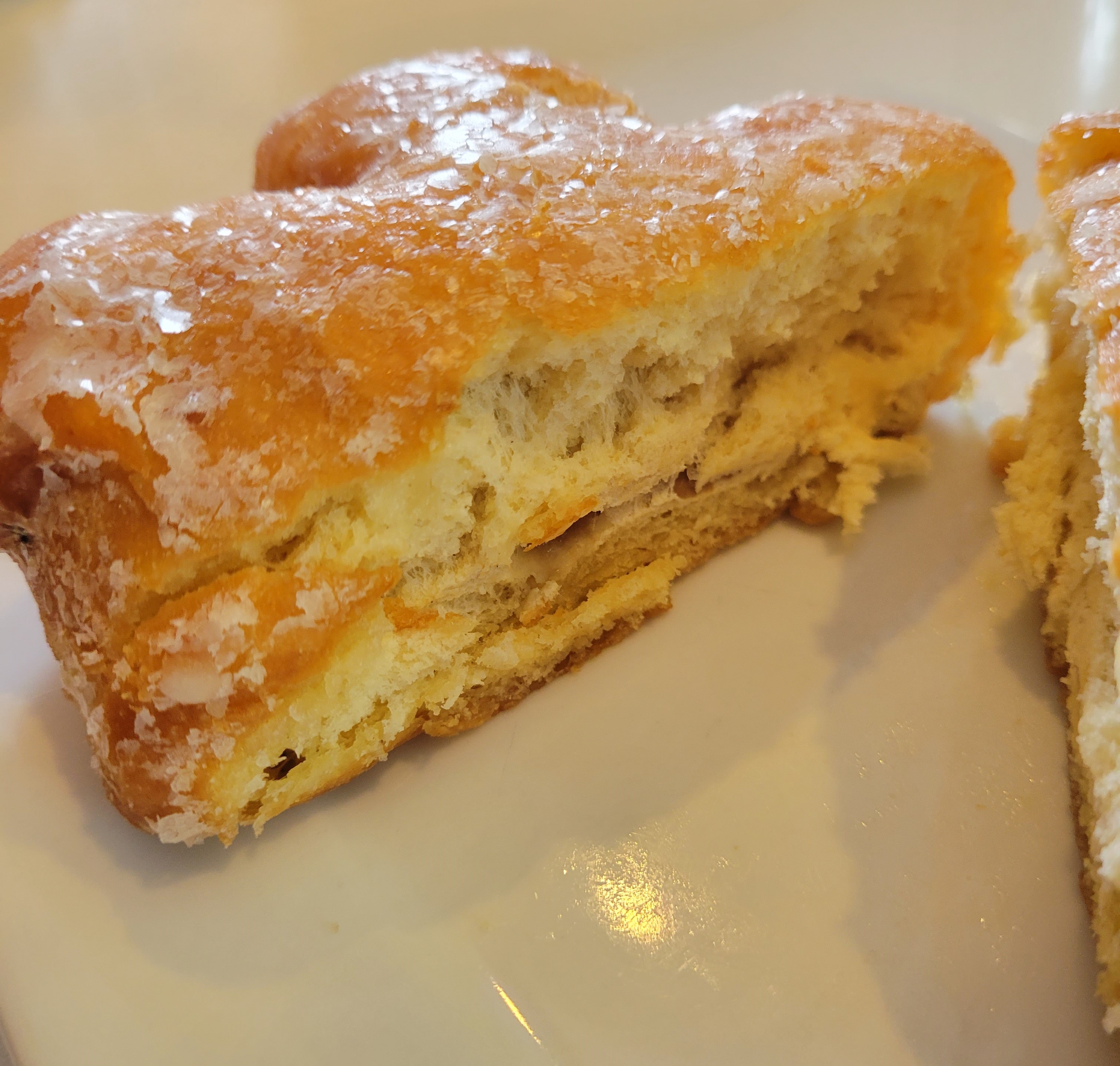 The first stop was Hollywood Donuts, in the Westney and Kingston Road area of Ajax. Walking into Hollywood Donuts is reminiscent of a 'throwback' to the 1990s—a simple coffee shop that's become a local institution simply because they make some of the best baked goods in town. Although well known for their muffins and doughnuts, when fall hits, it's their apple fritters that are the real star of the show.
Staff recommend microwaving them for 10 to 15 seconds, with 12 being the seemingly magic number. Not only will your microwave smell amazing, but the result is a delicious, oversized apple fritter (seriously, they're beyond a handful!).
This one has a cakey and nice sugary outside, with small pieces of apple throughout. It's a perfect snack for sharing—but no judgment here if you eat it all by yourself! Just make sure that you show up early with cash or debt in hand as the fritters sell out quickly, and Hollywood Donuts doesn't take credit.
Learn more on Hollywood Donuts Facebook page.
Little Thief Bakery Co.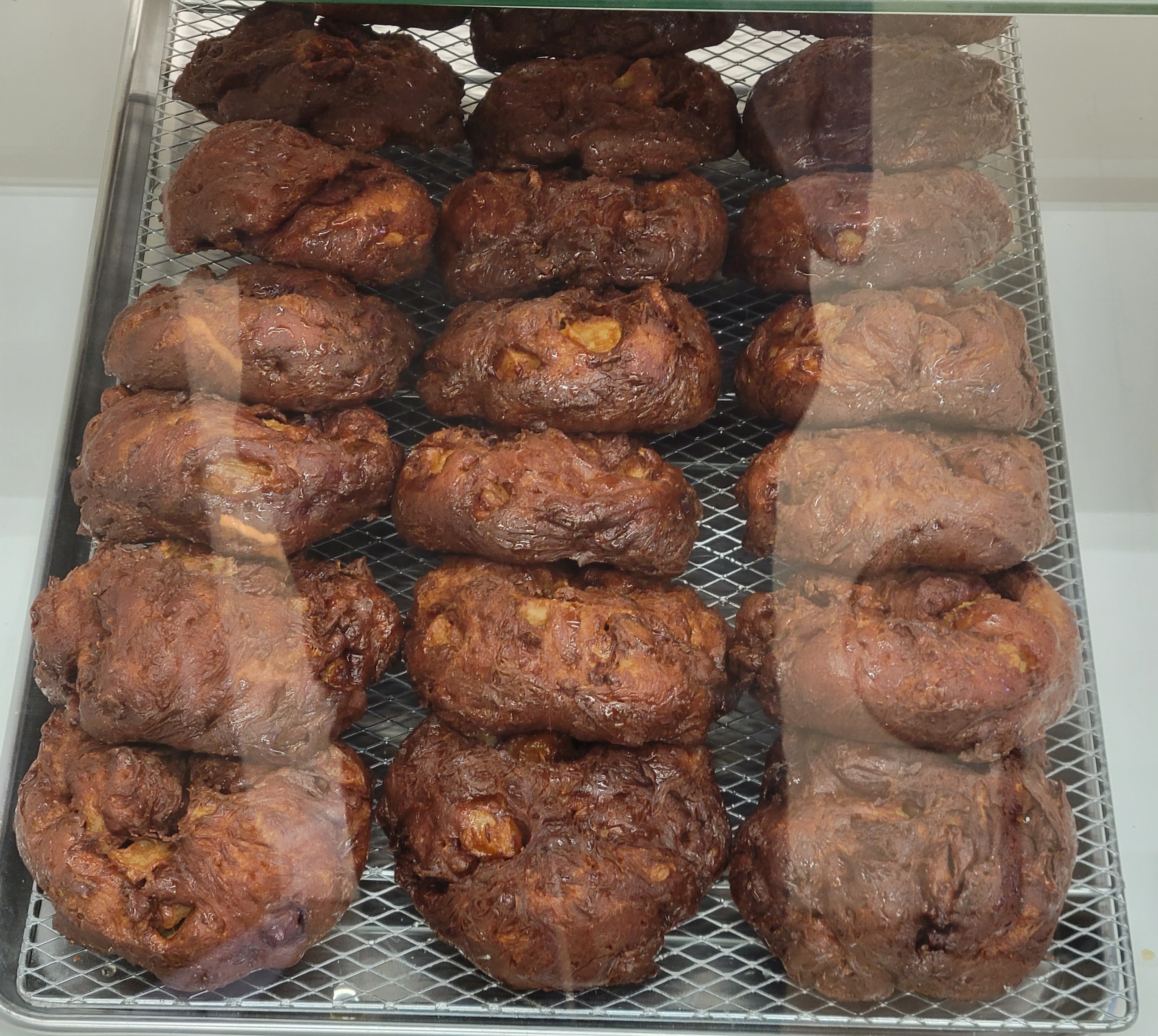 The frittermobile's next stop was at Little Thief Bakery Co. right in the heart of downtown Uxbridge. Little Thief first opened as a home-based business in 2020, and launched their storefront location in downtown Uxbridge in 2022. There was a lineup to get in ahead of the bakery's opening, and the moment the doors unlocked I instantly understood why.
While they offer a variety of baked goods and some sandwiches (including gluten free and dairy free options), their 'maple drunken' apple fritters are truly unlike any others. Also wildly oversized, this fritter is absolutely delicious and the maple helps create a sweet, crunchy exterior that makes for a solid bite.
If you've ever had a really good apple cake, this can rival that in a heartbeat. Between the crunch, the solid chunks of apple, and the hearty consistency, it's absolutely no surprise that Little Thief is growing so rapidly. Even if you're on the opposite end of Durham Region, these fritters make Uxbridge well worth the drive.
Learn more at LittleThiefBakeryCo.Square.Site.
Hank's Pastries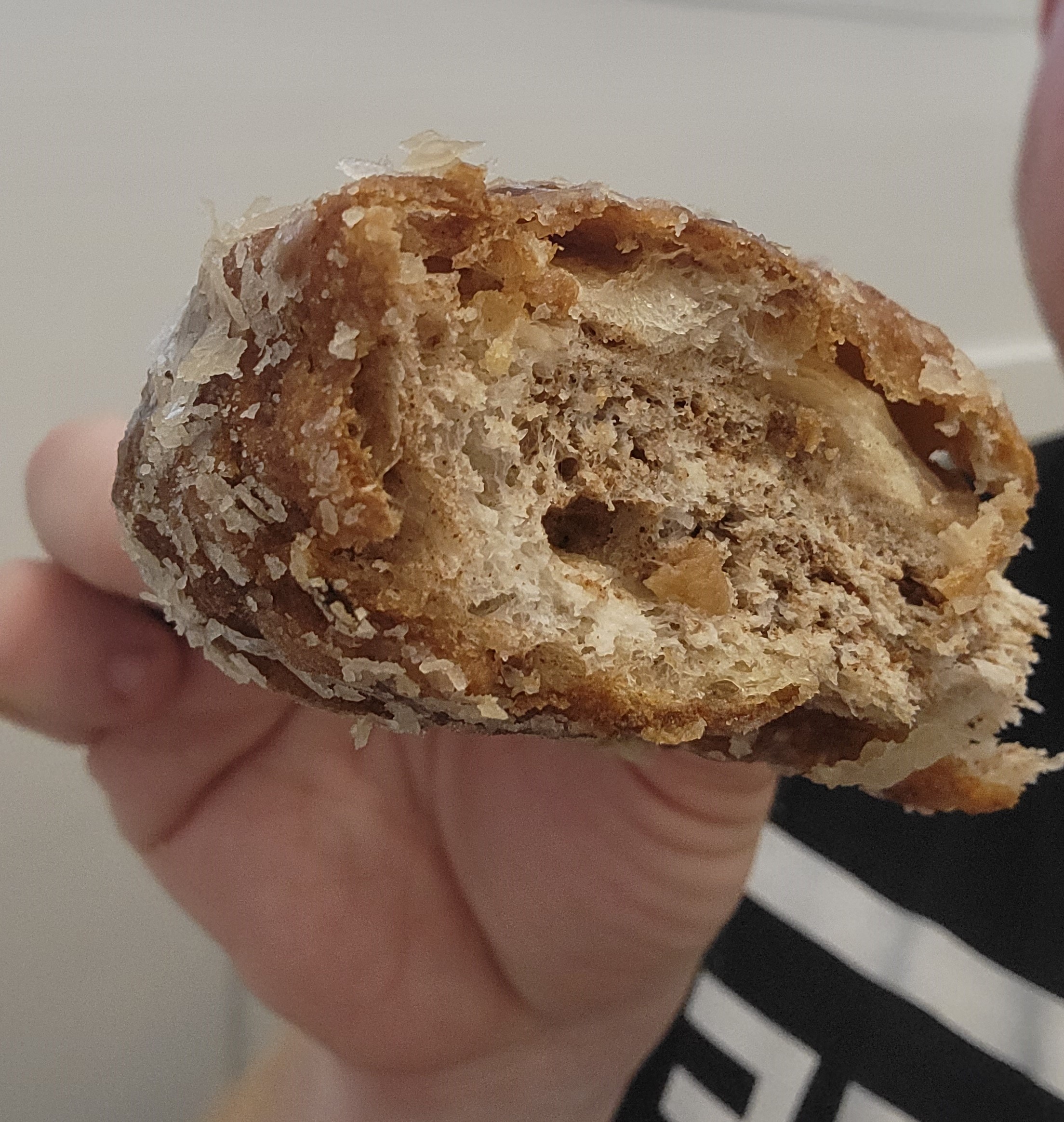 Hank's Pastries in Port Perry is more than 100 years old, and you don't stay in business that long without being able to make a delicious apple fritter. They've been in the doughnut game for nearly six decades, and have recently transitioned to offering more 'designer' doughnuts—along with their breads and other savoury baked goods. While everything had me drooling, I was there to try the famous "Big As Your Face" apple fritters.
On the inside, Hank's fritter is reminiscent of a marble cake—it's got the same crusted sugar on the outside, and a thin layer of apple on top of layers of deliciousness. Despite it being as big as my face (and my face isn't tiny!), these fritters are surprisingly light and airy, not to mention delicious.
Hank's tasty fritters are= a different consistency than some of the others, resembling more of a cinnamon bun or a Chelsea bun. You could almost envision pulling it apart and eating it piece by piece. But hey, why envision it when you can actually do that yourself?
Learn more at HanksPastries.ca.
White Feather Country Store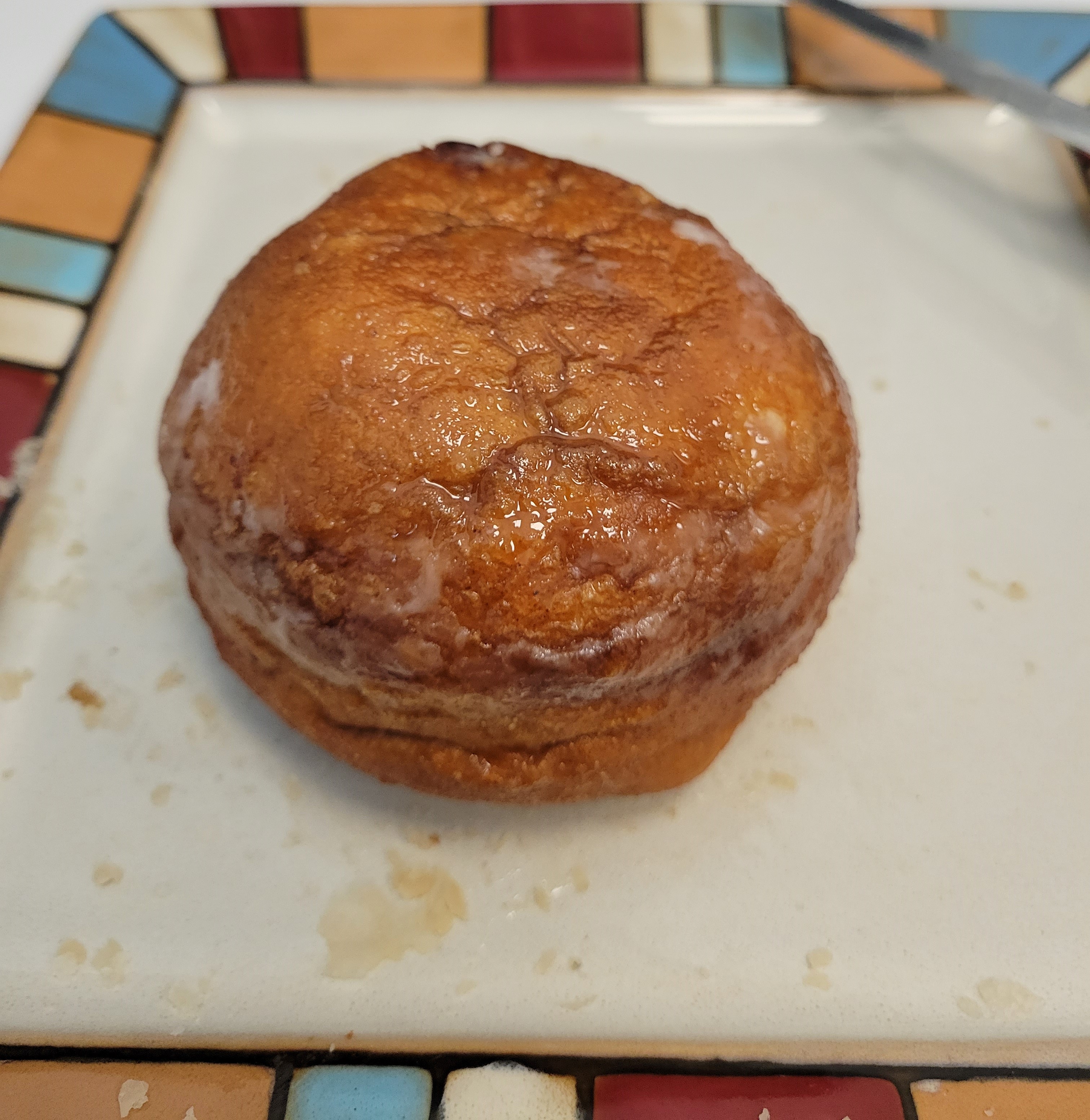 White Feather is a proud Oshawa landmark, and for the past 35 years has been one of Durham Region's largest and most well-known country stores. Located on Raglan Road in the north part of the city, White Feather offers a wide variety of goodies, but you don't need to look far for the apple fritters—they're on display right up front!
First of all, these fritters are served so fresh that they're individually wrapped in an open bag, just to let some of the steam out! Otherwise, the fritter would simply be too hot to eat! In terms of appearance, they're rounded and roughly the size of a baseball—a flavour bomb, if you will—that resemble some old-fashioned apple dumplings or blossoms, than their flatter fritter cousins.
When you open these fritters, there are chunks of apple throughout, which is always a win in my books. Despite the height, these are a perfectly soft, chewy, and incredibly savoury bite. The shape is probably the best part--you get an amazing mouthful with each bite without worrying about overeating. These fritters may be individually packaged for a reason, but good luck buying just one!
Learn more at WhiteFeatherCountryStore.ca.
Village Bake Shop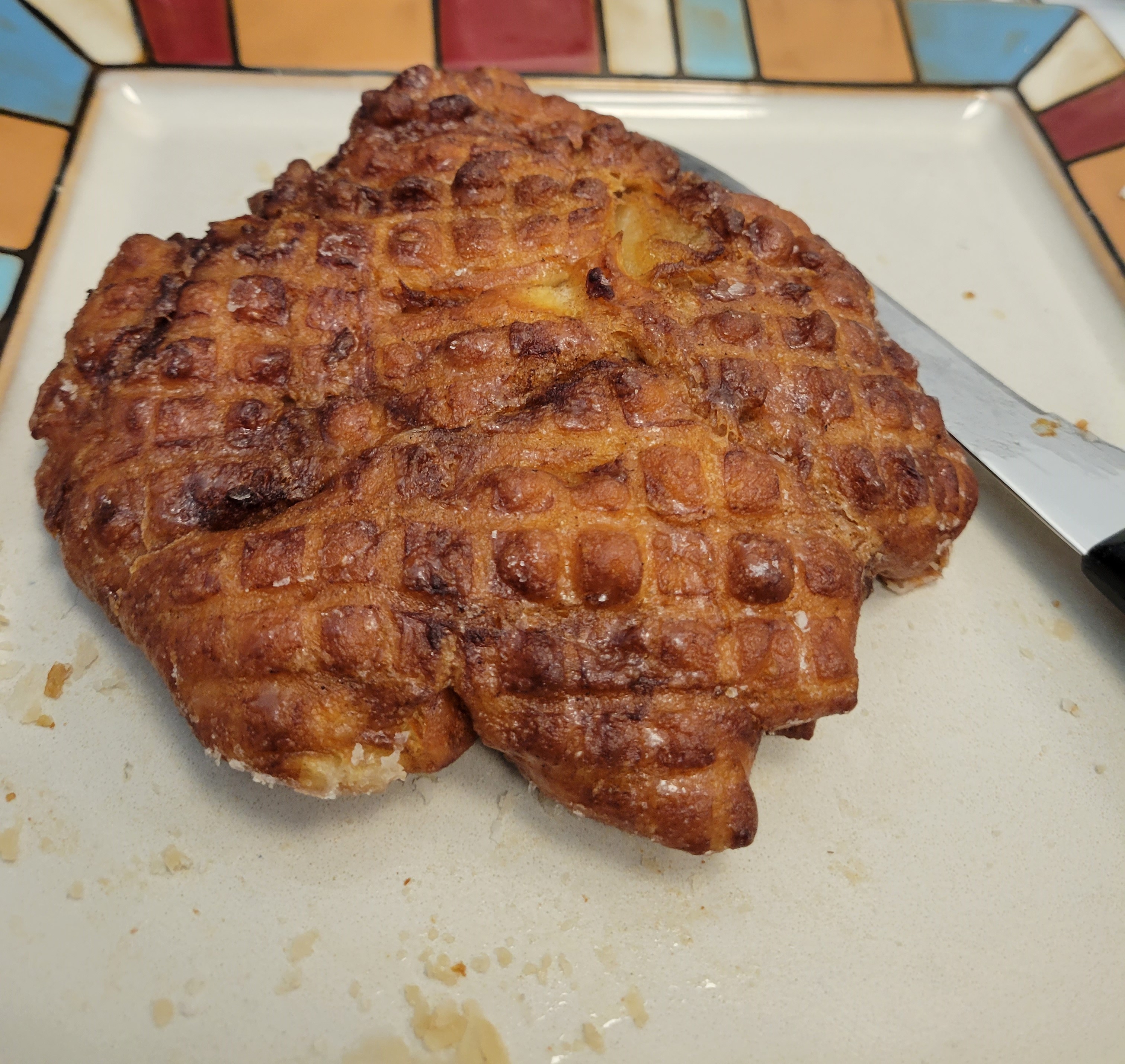 The Village Bake Shop opened in 1979 and has been a staple of downtown Whitby ever since. If you're looking for almost any European delicacy—from imported candies and chocolates to canned goods and spices—the Village Bake Shop is your first stop. Navigate your way through the store, though, and you will come to one of their greatest treasures: the bakery counter.
The Village Bake Shop usually only makes their apple fritters on Fridays and Saturdays, so you need to time your visit just right (a mistake that I've made before, but well worth coming back for!). These fritters are a sight to behold—a beautiful golden brown and with an impressive cross-hatch pattern that manages to stay through the preparation process. Not to mention that they're practically the size of a dinner plate!
Simply put, there's a reason why the Village Bake Shop is on the map for apple fritters. Every last bite is delicious--from the lightly sweetened dough to the large pieces of apple throughout to the finishing sugar on top that helps give the fritter that extra bite. While I had already sampled some of the best fritters around by that point, I simply could not stop myself from going back for a second bite.
Among the region's rich history of agriculture and booming industrial presence, we also make some truly fantastic baked goods. From century-old rural institutions to brand-new businesses, each of these bakeries has put their own spin on one of fall's favourite baked goods, and the results are worth the drive in any single direction.
Learn more at VillageBakeShop.ca.
Tyrone Mills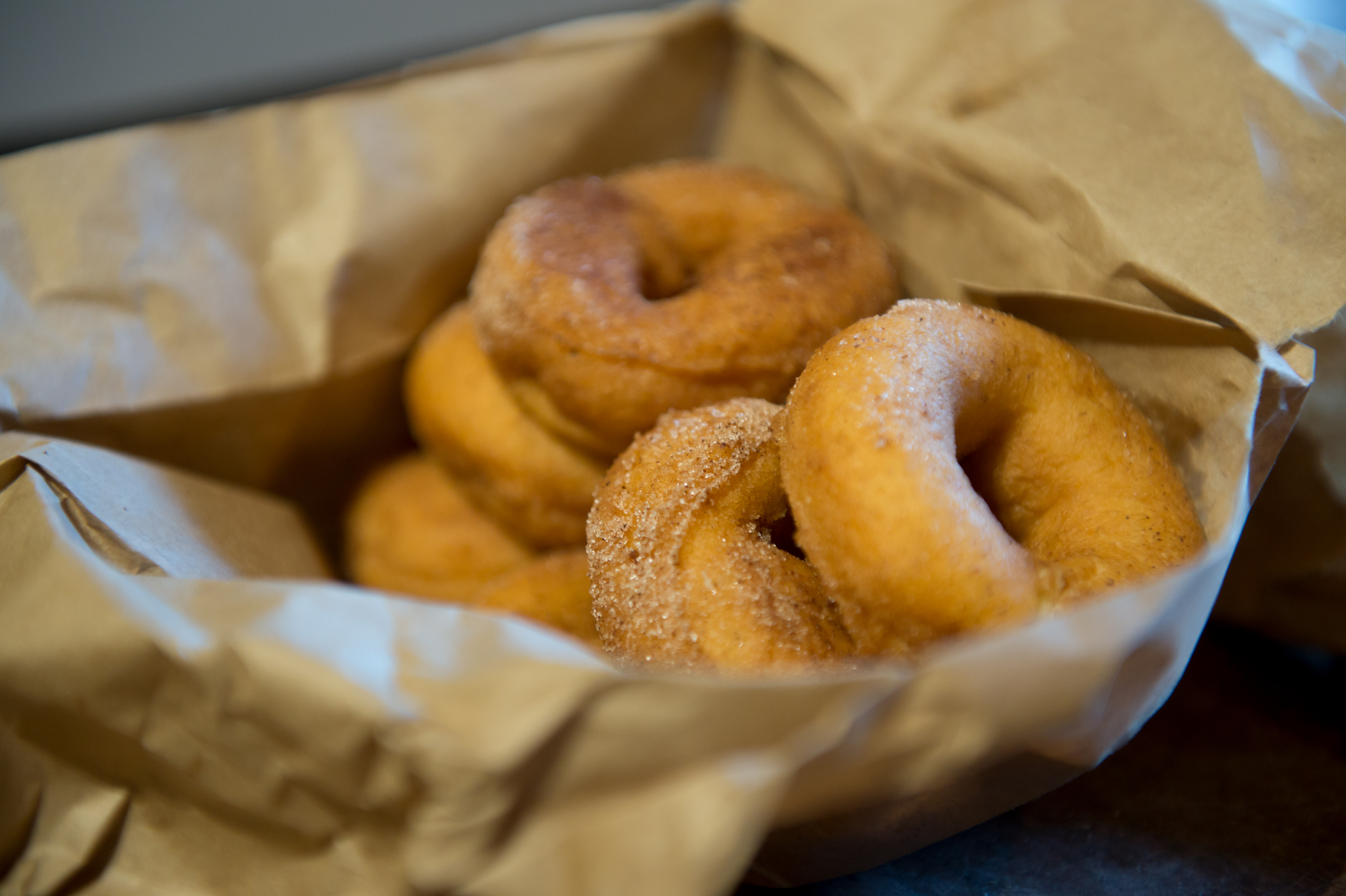 It would be remiss not to mention Tyrone Mills; a Durham Region institution, which traces its operations back to 1846. You may not find an apple fritter, but their bakery specializes in their famous apple cider doughnuts. On weekends there can be a line-up out the door so get there early!
No login? Please enter your details below to continue.