Where To Pick The Perfect Blooms In Durham Region This Spring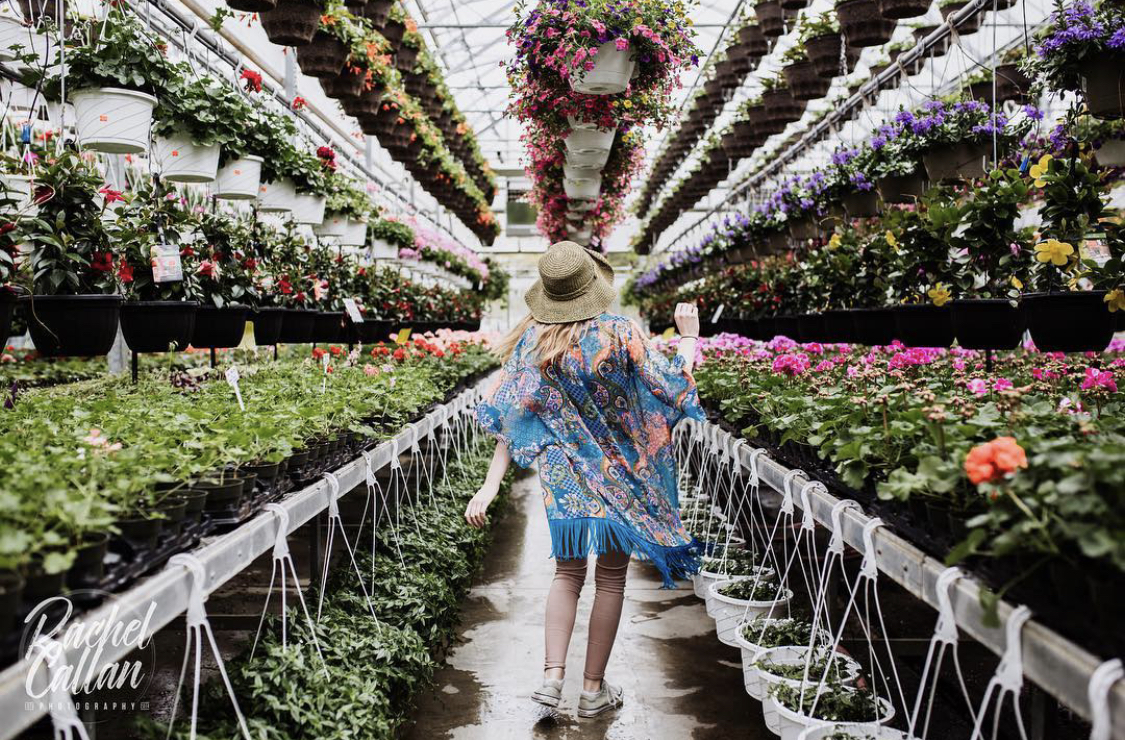 Century Home and Garden Greenhouses, Port Perry
Photo: Rachel Callan Photography
Nothing screams spring more than blooms! Here's just some of our favourite flower farms, florists and markets in Durham Region to get you ready for spring. We hope thistle encourage you to #ShopInDurham for all your flower needs.
Garden centres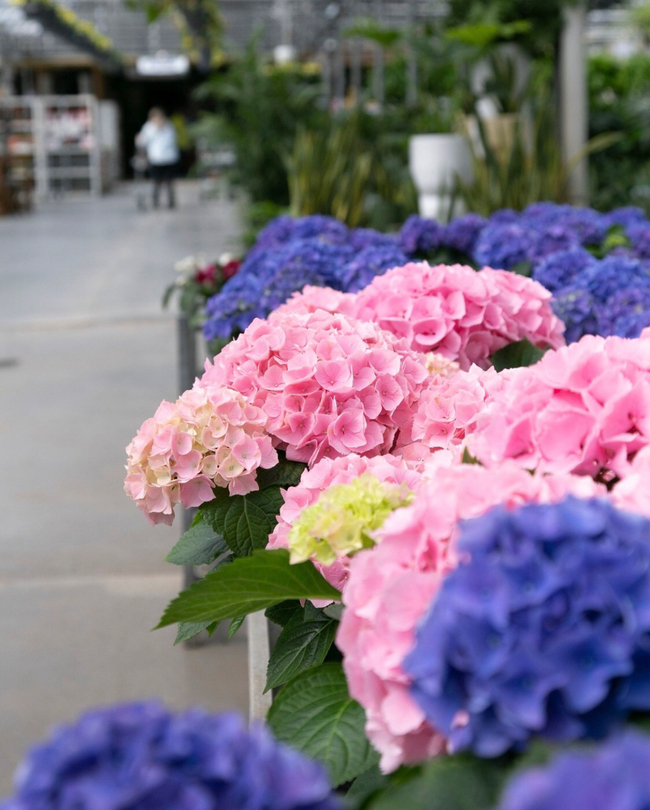 Vandermeer Nursery, Ajax
Photo: Vandermeer Nursery
Bloom Field Floral & Garden Centre
3745 Durham Regional Highway 2, Newcastle
Open year round, Bloom Field Floral & Garden Centre has become a favourite destination for gardeners to their garden centre and floral studio.
Groff Nursery & Market
23901 Highway 12, Sunderland
Groff Nursery and Market is a full service market selling everything from annuals, perennials, vegetables, fresh cut flowers, trees, shrubs and local artisan plus so much more.
Century Home and Garden Greenhouses
1431 ON-7A, Port Perry
Century Home and Garden Greenhouses is a family owned and operated business open from spring to winter specializing in hanging baskets and planters.
River Ridge Farm Flowers
12500 Concession Road 6, Uxbridge
River Ridge Farm Flowers not only offers a "Cut Your Flowers Experience", they offer you a place to come and unwind and take in nature and escape the hustle and bustle of a busy life.
Sheridan Nurseries
410 Taunton Road West, Whitby
Sheridan Nurseries offers one of the largest assortments of annuals, perennials and nursery stock in southern Ontario.
Van Belle Flowers
1979 Highway 2, Bowmanville
Van Belle Flowers offers a beautiful selection of indoor green, tropical and flowering plants, custom designed mixed planters and orchids all year long.
Vandermeer Nursery
588 Lake Ridge Road South, Ajax
Family-owned and operated for more than 60 years, Vandermeer Nursery grows thousands of quality annuals, perennials, house plants, roses and water plants for every season.
Witzke's Greenhouses Ltd.
1621 Pebblestone Road, Courtice
Customers return to Witzke's Greenhouses Ltd. year after year for colourful hanging baskets, premium quality annual bedding plants and gorgeous patio planters.
Florists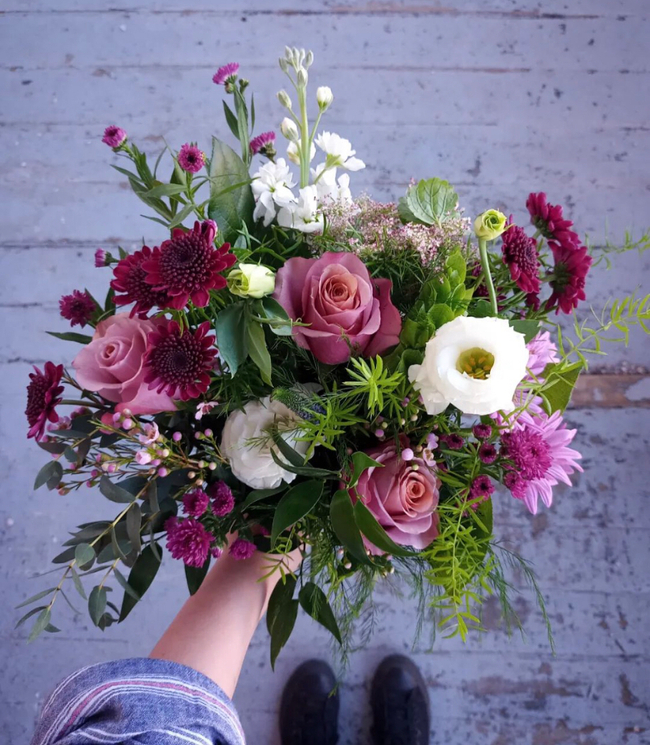 Brookstead Fine Flowers, Whitby
Photo: Brookstead Fine Flowers
Aspen Florist
66 King Street West, Bowmanville
Aspen Florist is a bespoke floral studio specializing in custom designs. Shop bouquets and arrangements online or visit their location at Pink Lemon Decor. Aspen pre-made bouquets are also available at Markets Ontario.
Branching Out Floral Design
173 Queen Street, Port Perry
Branching Out Floral Design offers customers the finest floral arrangements and gifts. They have a large selection of fresh flowers, and specialize in contemporary boutique and traditional arrangements, custom silk arrangements, and dried floral arrangements.
Brookstead Fine Flowers
103 Mary Street West, Whitby
Brookstead Fine Flowers is a full-service flower shop located in Historic Downtown Whitby. Specializing in unique arrangements and bouquets, they offer pickup and delivery throughout the GTA.
Field Notes Flower Farm
Uxbridge-Brock Town Line, LOC 1H0
Experience the beauty of locally grown flowers at Field Notes Flower Farm. Dedicated to growing flowers and foliage in harmony with the seasons, Field Notes grows specialty cut flowers for florists, bouquet subscriptions, and their in-house design studio.
Keith's Flower Shop & Gifts
14 Brock Street East, Uxbridge
Known for their mixed hand-tied bouquets, Keith's Flower Shop & Gifts offers cut flowers that look like they were just cut from a meadow, as well as a variety of curated giftware perfect for every occasion.
Lada Co.
Lada Co. is an online floral boutique specializing in floral design for all occasions and events. Based out of a home studio in Bowmanville, the offer weekly flower selections, custom orders and personalized items.
The Wallflower Boutique
4189 Bowmanville Avenue, Bowmanville
The Wallflower Boutique is a full-service florist that is committed to creating beautiful flower arrangements for every occasion. Need a thoughtful gift or want to treat yourself? Try a flower subscription with your choice of roses or seasonal flowers.
The Willow Branch
73 King Street West, Bowmanville
The Willow Branch is a family owned and operated florist committed to offering the finest floral arrangements and gifts. Find blooms for every occasion and season with spring bouquets now available.
Farm markets and stands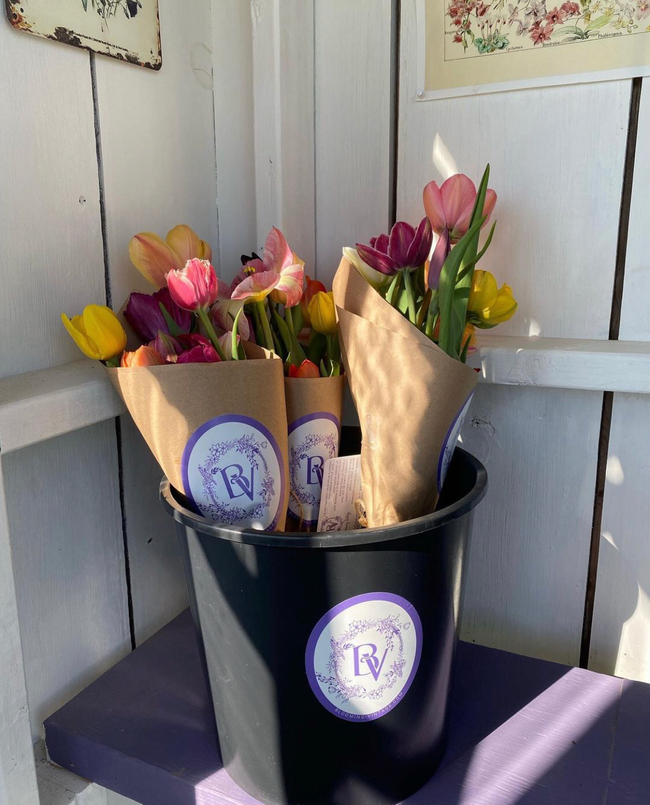 Blooming Vintage, Zephyr
Photo: Alex Aldridge
Birdie's Fresh Cut Flowers
Birdie's Fresh Cut Flowers is a small batch grower in north Oshawa. These beautiful home-grown flowers are available from May to October and will brighten anyone's day. Orders are accepted by Instagram direct message.
Blooming Vintage
132 Durham Road, Regional Road 39, Zephyr
Blooming Vintage flower farm offers fresh, seasonal flowers grown sustainably and locally. Their vision is to bring you the best vintage and heritage varieties, with glorious colours and blooms.
Heirloom Heather
Heirloom Heather is an eco-conscious wedding florist and flower farm in Pickering that grows seasonal, curated, one-of-a kind flowers using sustainable growing practices. They also offer monthly floral subscriptions for seasonal and unique blooms.
White Feather Country Store
15 Raglan Road East, Oshawa
Open seven days a week, White Feather Country Store is Durham Region's largest country store with a large selection of clothing, gifts and home decor, fresh baked goods, seasonal produce and flowers.
Willowtree Farm
975 Durham Regional Road 21, Port Perry
Willowtree Farm is home to multiple generations of McKay farmers who work more than 600 acres to offer a wide selection of Ontario's finest foods, including produce straight from the fields, artisanal meats and cheeses, preserves, baked goods and an assortment of herbs, flower bouquets and planters.
No login? Please enter your details below to continue.