World Class Fall Smallmouth Bass Fishing in Durham Region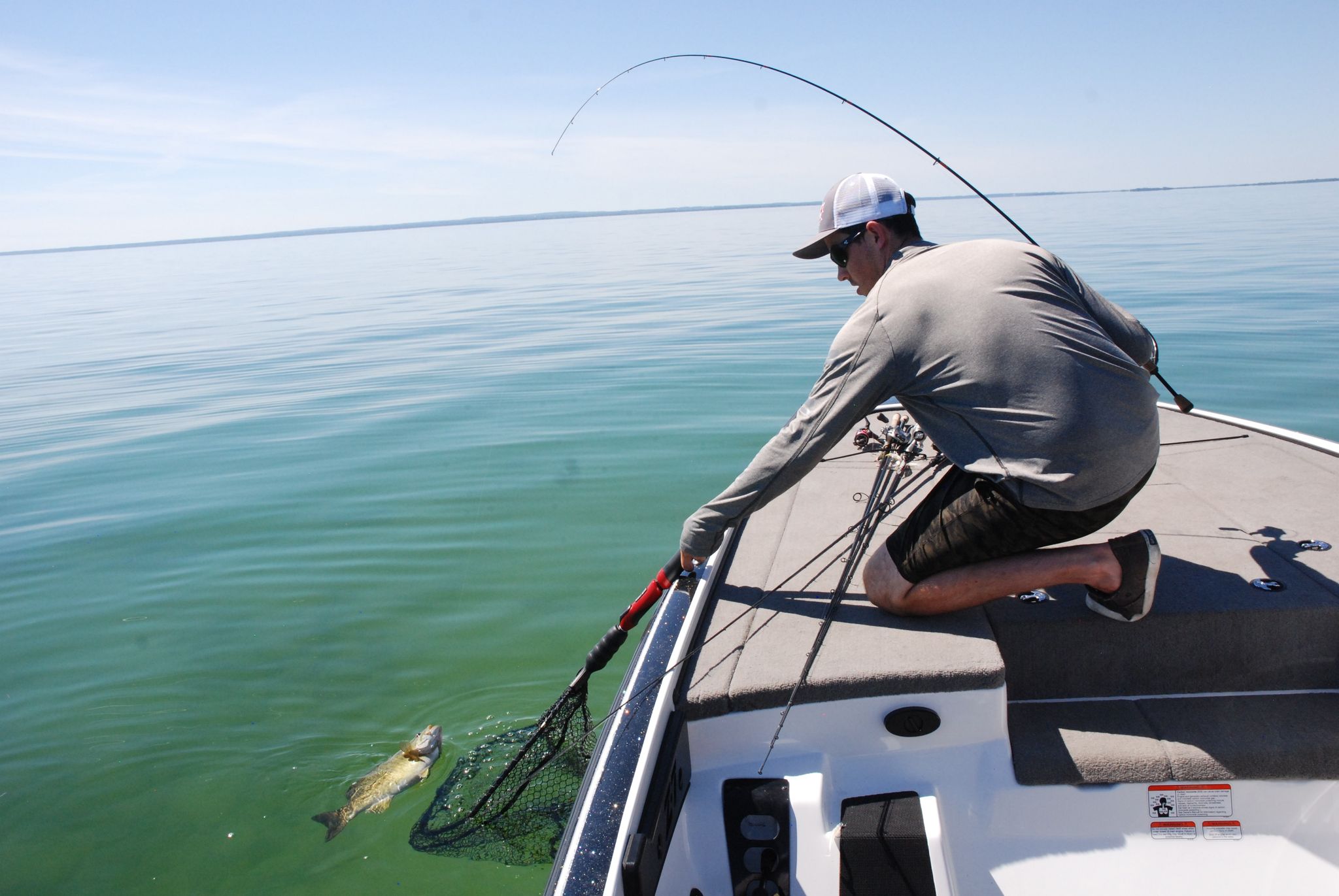 World Class Fall Smallmouth Bass Fishing in Durham Region
A DIY guide to catching giant smallmouth bass in Beaverton, ON
By National Pro Staff
Location: Beaverton, Ontario
Boat Ramp, Parking, and Cost: Launching out of Beaverton Harbour is excellent, with ample parking and a great mid-lake location you will be able to discover Lake Simcoe for the day and return to a well maintained and protected boat launch. The cost for launching and parking for the day is $15.
Safety Notes: Lake Simcoe covers an area of 744 square kilometers, and is more than 30km from end to end. Storms or strong winds can appear quickly, and are extremely dangerous for small craft such as fishing boats. If you are unfamiliar with navigating big lakes, or are fishing from a small boat please exercise extreme caution and only head out on a calm day.
Where to Eat
Beaverton Restaurant - Beaverton, ON
Tar'd and Feathered - Beaverton, ON
Barney's - Beaverton, ON
Pirate's Pizza - Beaverton, ON
Nearby Bait and Tackle Suppliers:
Gagnon's Sports - Oshawa, ON
Sail Outdoors - Oshawa, ON
Causeway Live Bait - Port Perry, ON
Strategy, Techniques, and Gear
Smallmouth bass are notorious for being easy to catch one minute, and near impossible the next. Lake Simcoe holds some of the biggest smallmouth bass on the planet, and they didn't get to be that size without being really smart! The best way to put the odds in your favour is to fish in the fall when the smallmouth group up and feed for the winter.
Where to Start
Before venturing out, it's important to take a look at a lake map (ideally with depth markings, but Google Earth will do in a pinch) and decide where you are going to start for the day. Beaverton is a great central location that is close to two of the largest islands on the lake - Thorah and Georgina. These islands are magnets for baitfish and the bass that follow them. Don't forget to check out any of the shoals in the area as well, which also gather numbers of bass and other species.
Strategy
Finding fish is the first step to a great day on the water. Unlike largemouth bass which generally don't move all that much throughout the season, smallmouth love to wander. One thing you can bet on is that they will follow the baitfish, especially in the fall.
Lake Simcoe has massive schools of baitfish, and in the fall they congregate in the millions. These "bait balls" are visible on your sonar screen, and if you are lucky enough to head out on a calm day you will be able to see them right off the side of the boat with your eyes. Find the bait, and the smallmouth won't be far.
How do you find the bait? Start on main lake points, shoals, and weedlines - these areas congregate baitfish. Simcoe is a big lake - don't think you will explore it in a day, pick an area like an island or stretch of shoreline and work it methodically. Driving the boat around looking at your sonar screen is an excellent way to find bait and smallmouth, but if you don't know exactly what you're looking for this can be a time-waster. The best way to ensure you get the most out of your day is to cover water. Locate a likely area, check it with your electronics or by taking a good look through the clear water yourself, and pick up a fishing rod. You will want to start with a reaction bait that you can move quickly with like a spinnerbait, chatterbait, or a jerkbait (we'll cover the techniques and baits in more detail later in this article).
With a starting area identified and a reaction bait tied on it's time to get fishing. Don't spend too much time in one place until you have located a school of active bass. If you have a trolling motor, keep it moving along at a fairly good pace. No trolling motor? Take advantage of the wind by driving past and then drifting over the area you want to fish. Cover a range of depths by starting deep and moving shallow or vice versa. You're just looking for a sign that the fish are around, and are hungry - that might mean you see them following your bait in the clear water, get a bite, or even land one right away. Repeat this process until you identify a spot that has active fish, then you can get to work on figuring out how to maximize your catch.
Techniques & Gear
Covering Water - Fish quickly using jerkbaits, spinnerbaits, or crankbaits to elicit a reaction bite. Strikes will be powerful and will almost always take you by surprise. Use a quality braided line like PowerPro tied to a Fluorocarbon leader using a Unit to Uni knot and high quality, sharp hooks.
For fishing reaction baits, you will want to use a 6'6" to 7' rod with a medium to medium heavy power and fast action. 12lb to 20lb main line and 10lb to 12lb leader line is a great starting point. Spinning or Casting gear is fine - use whatever you are comfortable with.
Slowing Down - Once you have located an area with fish, you might need to slow down to catch them. If you are seeing fish, or getting the odd bite here and there it may pay off to change to a tube jig or dropshot and fish slowly over the area.
For fishing more subtle presentations like dropshots or tube jigs you will want to use a 6'6" to 7'6" rod with a softer action. Start with 8lb to 10lb main line with 6lb to 8lb leader line.
If you don't have any of the gear listed above, the best thing to do is visit a local tackle shop like Gagnons Sports in Oshawa and tell them you're going smallmouth bass fishing on Lake Simcoe. The staff will be able to point you in the right direction to get started, but remember that you don't need to spend hundreds of dollars on the most expensive gear in the shop. Most fishing can be done with a standard 6'6" to 7" spinning rod and reel with quality line.
No login? Please enter your details below to continue.