Durham Region Winter Outdoor Adventure Guide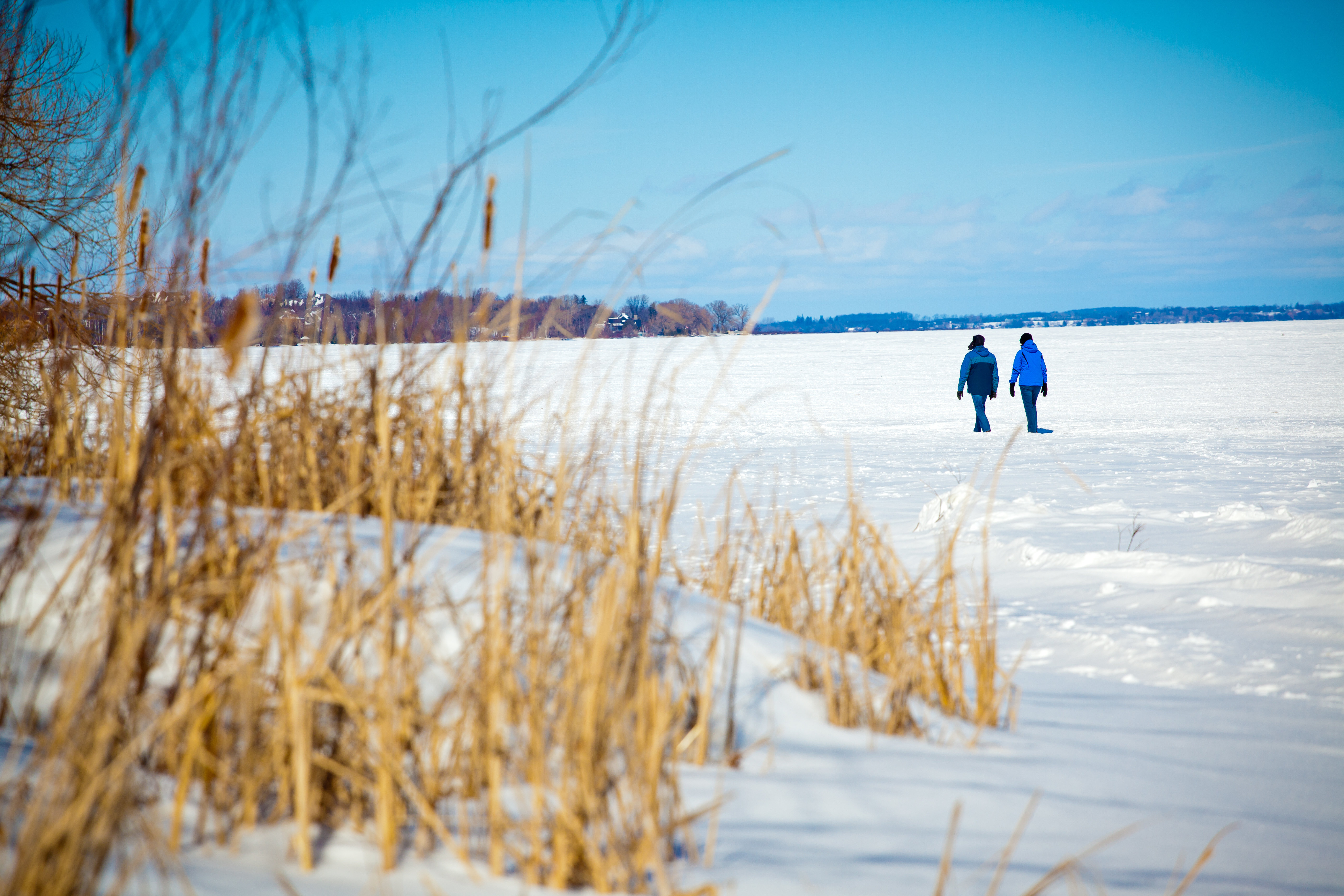 Getting outside is good for your health. From lowering blood pressure to boosting your mood, increasing physical activity with outdoor activities in Durham Region is a safe way to enjoy the cold months this winter.
Whether you crave a scenic outdoor walk, want to test your skills on skis, or need a change of scenery from your living room, there are many ways to get outside and enjoy the great outdoors with Durham Region's beautiful winter amenities.
Please remember to follow provincial and local health guidelines when planning your next outdoor adventure.
Cheers to winter!
Skiing, Snowboarding, Snow Tubing and Snowshoeing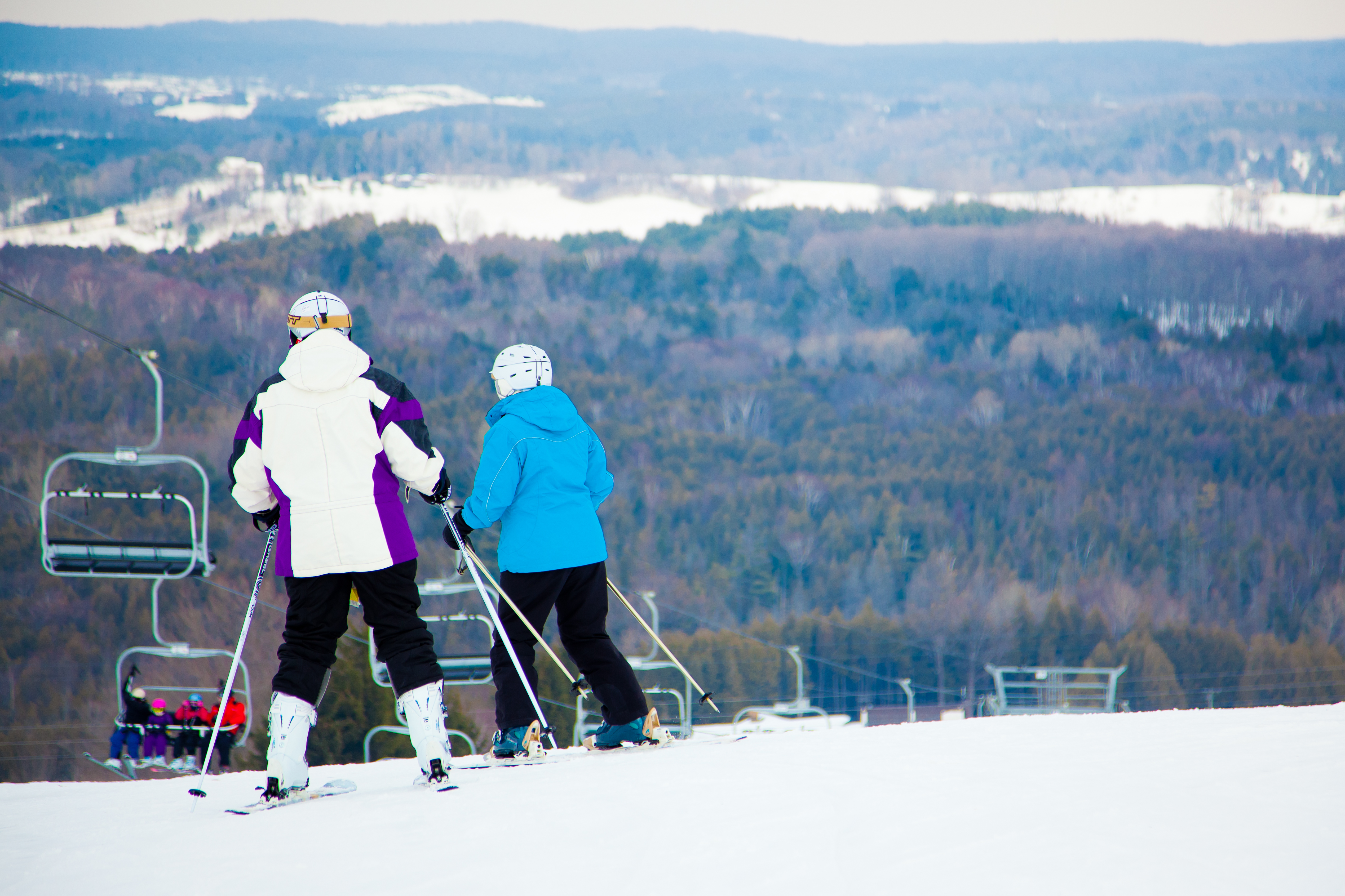 Source: Durham Tourism
Whether you love the thrill of downhill skiing, doing tricks on your snowboard in a terrain park, or crave a quiet snowshoe trek in the woods, there are great options for outdoor fun in Durham Region.
Downhill Skiing and Snowboarding
Cross Country Skiing and Snowshoeing
Snow Tubing
Equipment Rentals, Purchase and Repairs for Outdoor Winter Sports
For equipment rentals, check out this list of local shops for equipment sales and rentals to get you geared up.
Winter Walks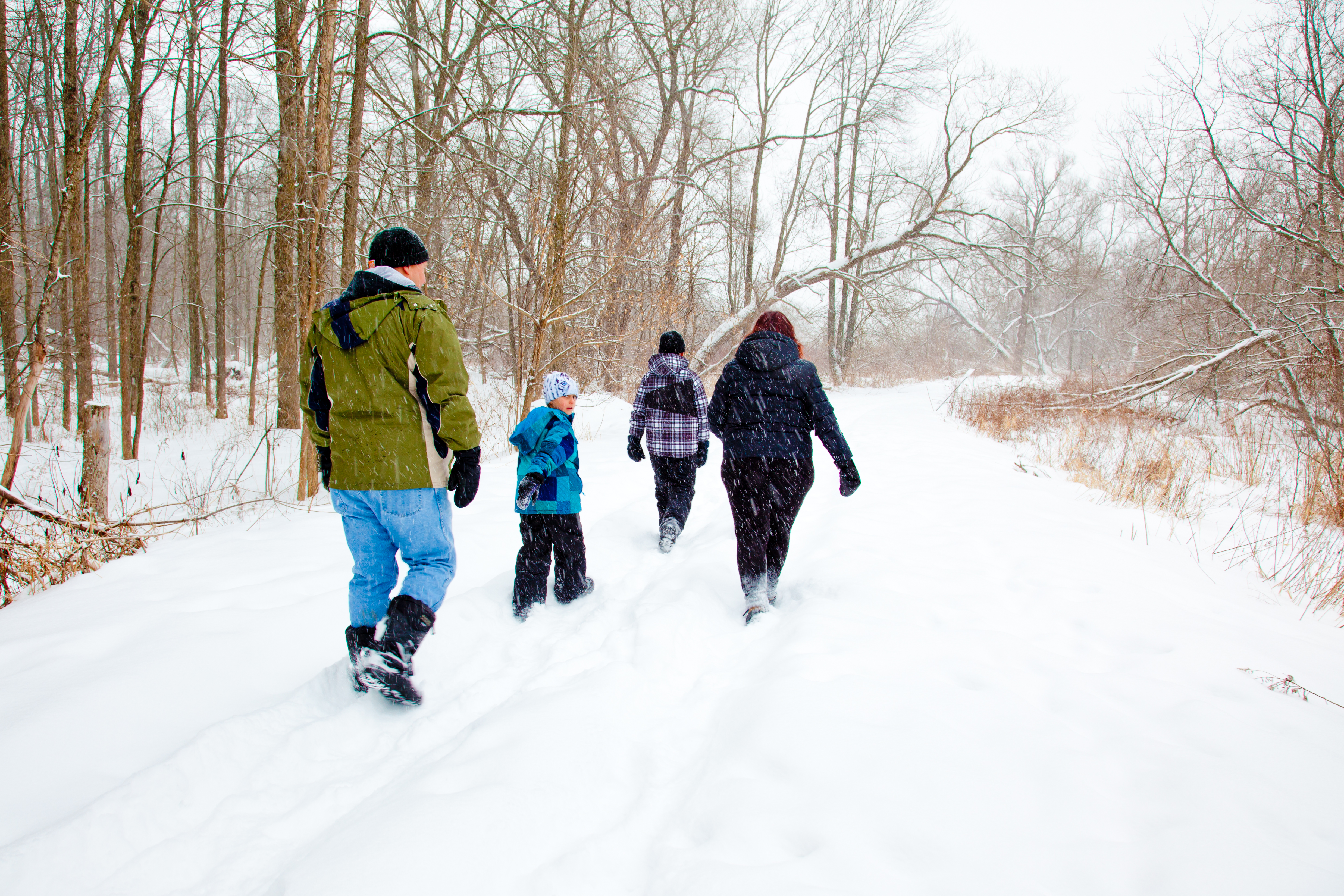 Source: Durham Tourism
Taking a winter walk on one of Durham Region's many trails is a wonderful way to spend the day. For added fun, bring your own bird seed, where allowed, to feed the songbirds. Please check posted signage to ensure you're feeding the correct species and using the appropriate kinds of feed.
Explore the outdoors and choose your own adventure with the Durham Region Trails Guide.
Nestled in the centre of the East Duffins Headwaters and Durham Forests network of trails, Trail Hub is a community hub for mountain bikers, hikers, nature lovers, snowshoers and cross country skiers to access over 240 kilometres of local trails. The view is magical. The trails are epic. The food is delicious. Your adventure awaits!
Cycling
For those looking to extend their cycling season, Durham Region offers some excellent groomed winter trails for fat biking (also called snow bikes). Fat bikes are known for their oversized or "fat" tires, which hold a lower tire pressure and allow the cyclist to ride on soft terrain, such as snow, sand and mud. Fat biking has become increasingly popular over the past several years, especially here. In Durham Region we have an avid biking community, along with several biking clubs and associations, including the Durham Mountain Biking Association (DMBA). DMBA has been grooming many trails in Durham Forest for several years now.
Fat Biking Trails
Greenwood Conservation Area (Ajax)
Durham Forest: two loops of winter groomed single track, one 10 kilometers accessible from the main parking lot, one 5 kilometers accessible from the parking area at Houston Road and Lakeridge Road (Uxbridge)
Outdoor Ice Skating Rinks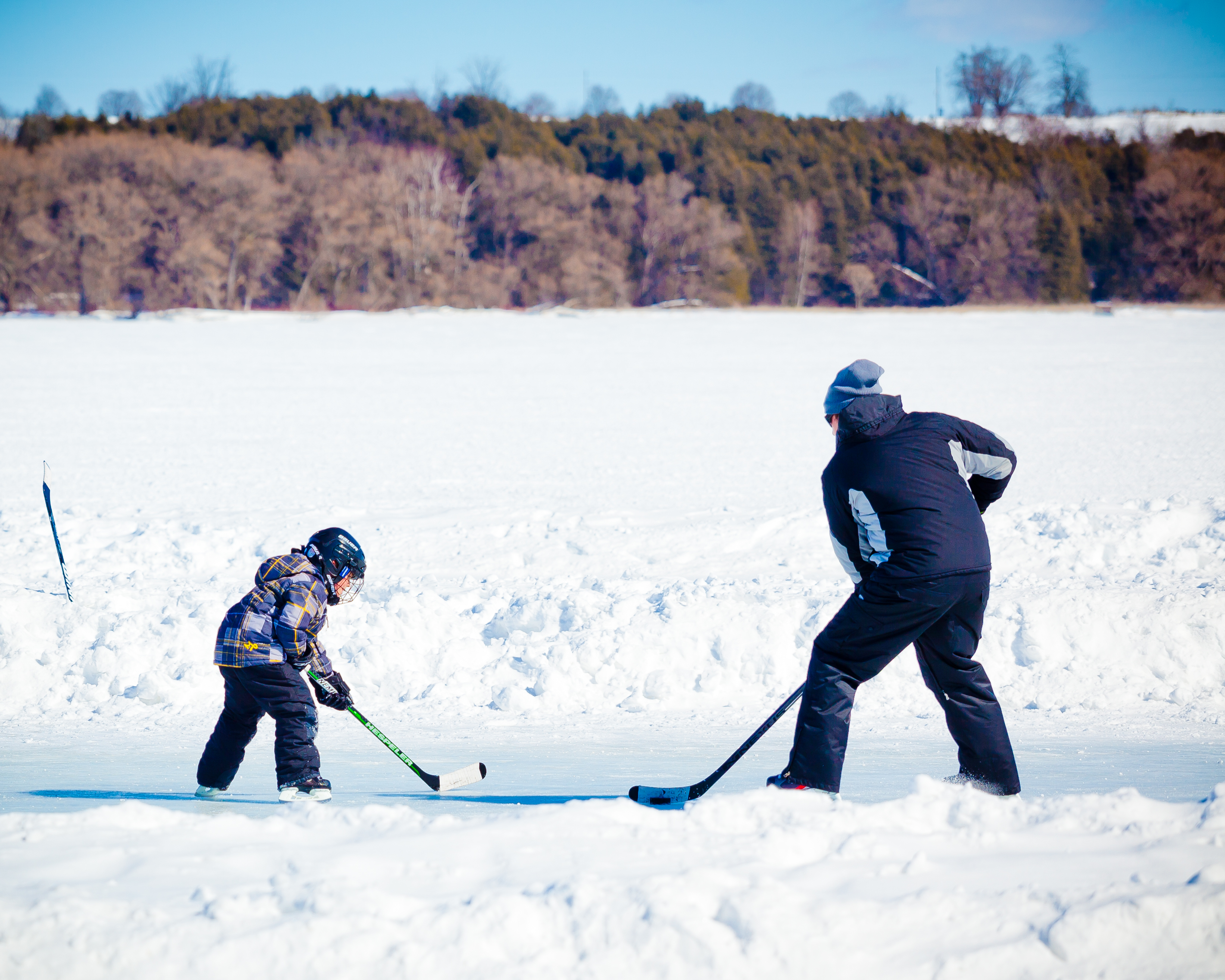 Source: Durham Tourism
Whether you're looking to skate under the stars or hit around a hockey puck, there are lots of places for outdoor ice skating in Durham Region. Please remember, outdoor rinks are seasonal, weather permitting and could be closed at times. Check the rink stats before visiting. Below is a list of outdoor rinks in Durham Region.
Rick Hull Memorial Park (591 Rosebank Road, Pickering)
Claremont Memorial Park (4941 Old Brock Road, Claremont)
Forestbrook Park (1030 Glenanna Road, Pickering)
Pat Bayly Square (55 Bayly Street West)
McLean Community Centre (95 Magill Drive)
Audley Recreation Centre (1955 Audley Road North)
Peel Park (307 Trent Street East, Whitby)
Brooklin Memorial Park (67 Winchester Road East, Brooklin)
Delpark Homes Centre (1661 Harmony Road North)
Garnet B. Rickard Recreation Complex (2440 Durham Regional Highway 2, Bowmanville)
Guildwood Park (180 Guildwood Drive, Bowmanville)
Rosswell Park (141 Rosswell Drive, Courtice)
Tooley's Mill Park (71 Old Kingston Road, Courtice)
Willowtree Farm (975 Regional Road 21, Port Perry)
On Lake Scugog in downtown Port Perry
Elgin Pond (180 Main Street South, Uxbridge)
Ice Fishing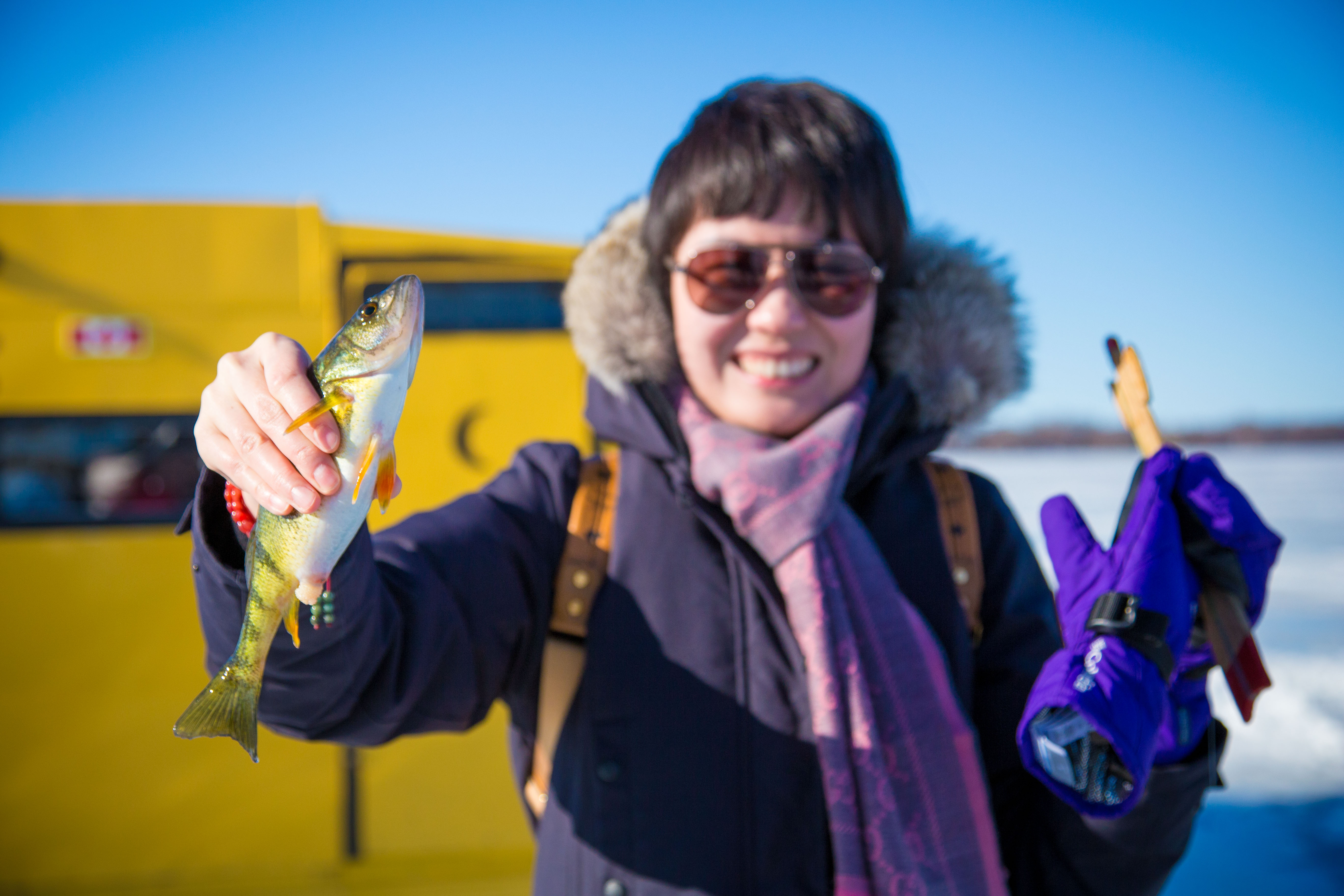 Source: Durham Tourism
No matter the season, Durham Region is home to the best fishing in the Greater Toronto Area. You will find world-renowned multi-species fishing on Lake Ontario, Lake Simcoe, Lake Scugog, Bowmanville Creek and several other connecting tributaries.
Ice Fishing Charters
Fishing Equipment Purchasing
Explore More
Looking for more outdoor adventure, local food, and other safe winter ideas?
Follow @DurhamTourism on social media.
Sign up for the monthly Durham Tourism visitor e-newsletter.
Learn more at DurhamTourism.ca.
No login? Please enter your details below to continue.