CityStudio Durham November 2021 Hubbub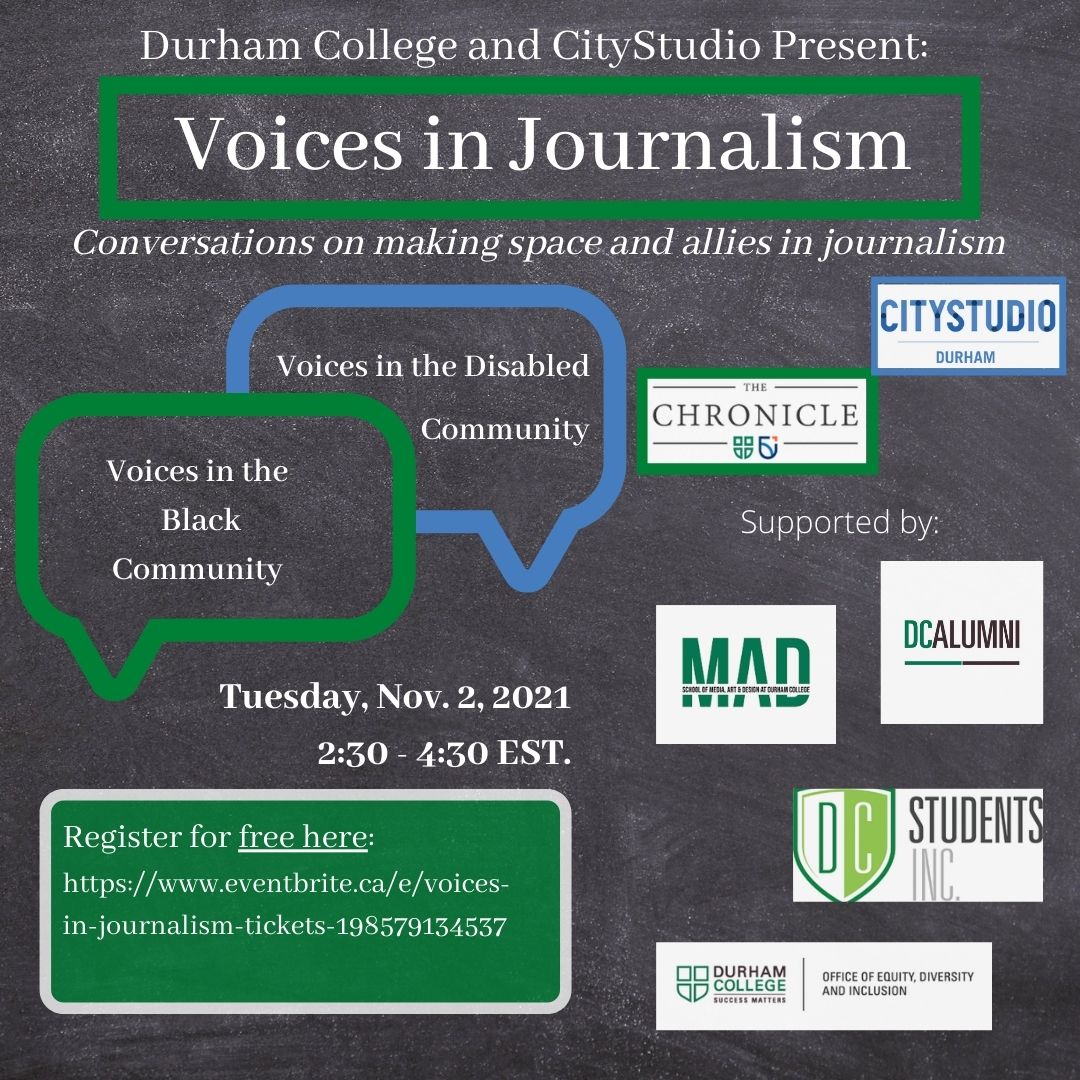 Join Durham College's (DC) Journalism – Mass Media program on Tues. Nov. 2 from 2:30 p.m. to 4:30 p.m for two panel discussions on equity, diversity and inclusion (EDI) in journalism: Voices in the Disabled Community and Voices in the Disabled Community.
Voices in Journalism is being produced by two second-year journalism students and is part of a larger collaboration, called EDI in Durham, between DC's journalism program and the Region Of Durham's CityStudio project, an experiential learning and civic engagement opportunity for post-secondary students to apply their skills and creativity to challenges facing our community.
We hope to see you on Nov. 2, at 2:30 p.m. either by Zoom or in the Global Classroom (CFCE 145) on the Durham College north campus.
CityStudio Durham April 2021 Hubbub part 2
CityStudio Durham April 2021 Hubbub part 1
Barriers to Accessing Services for People with Disabilities
The Impact of Digital Transformation on Urban Growth
Fall 2020 CityStudio Durham Hubbub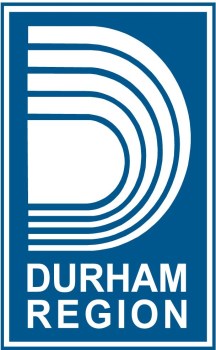 CityStudio Durham is an exciting opportunity for the Region to partner with tomorrow's workforce to gain innovative solutions to issues that we face today. The partnership between the Region of Durham and post-secondary students is a great way for Durham Region to find collaborative, community-based solutions. This is yet another reason to add to the growing list that makes Durham Region the best place to live, work and invest.
- John Henry, Regional Chair and CEO, Region of Durham