Adventure Awaits Students in Durham Region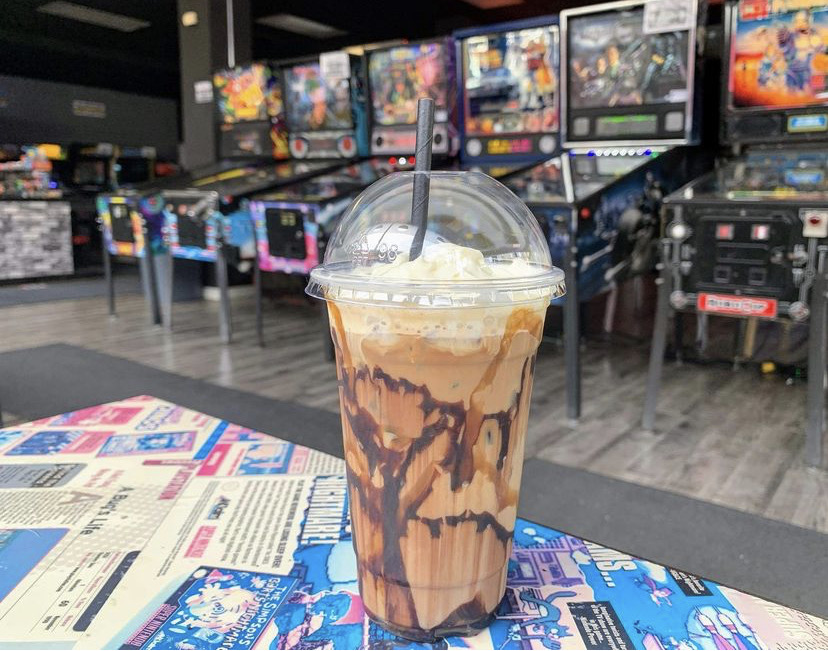 8 Bit Beans, Whitby
There are so many things to do when you're a student in Durham Region. Not sure where to start? We can help, as luck would have it, we (pretty much) have a Ph.D. in all things Durham. With quaint downtowns and busy urban centres, rolling countrysides and wide-open spaces to explore, Durham offers adventure to students of every age and interest.
To make your adventuring easier, we've created a massive list to get you started. Full disclosure, there are way more things to do in Durham Region than what is listed here. But like you, we love to learn. So go forth and adventure on! And when exploring, if you find a hidden gem worth noting, drop us a DM. Afterall, we are big believers in lifelong learning...and eating donuts. Which, lucky for you also, is kind of a big deal here.
Post-secondary campuses in Oshawa and Whitby are in the heart of Durham Region, which also includes Pickering, Ajax, as well as the Townships of Brock, Uxbridge and Scugog and the Municipality of Clarington. Durham is a large region—taking about an hour to travel north to south, or east to west.
To get around in Durham, check out Durham Region Transit On Demand—a personal, flexible service that provides customers public transit options based on their trip needs through a shared ride service. Enjoy exploring!
Choose your own adventure
From bowling to archery tag, virtual reality to old school arcade games, there is plenty of adventure in Durham Region. Choose your own with this curated list of boredom busters.
Gaming and Virtual Reality
Get Outside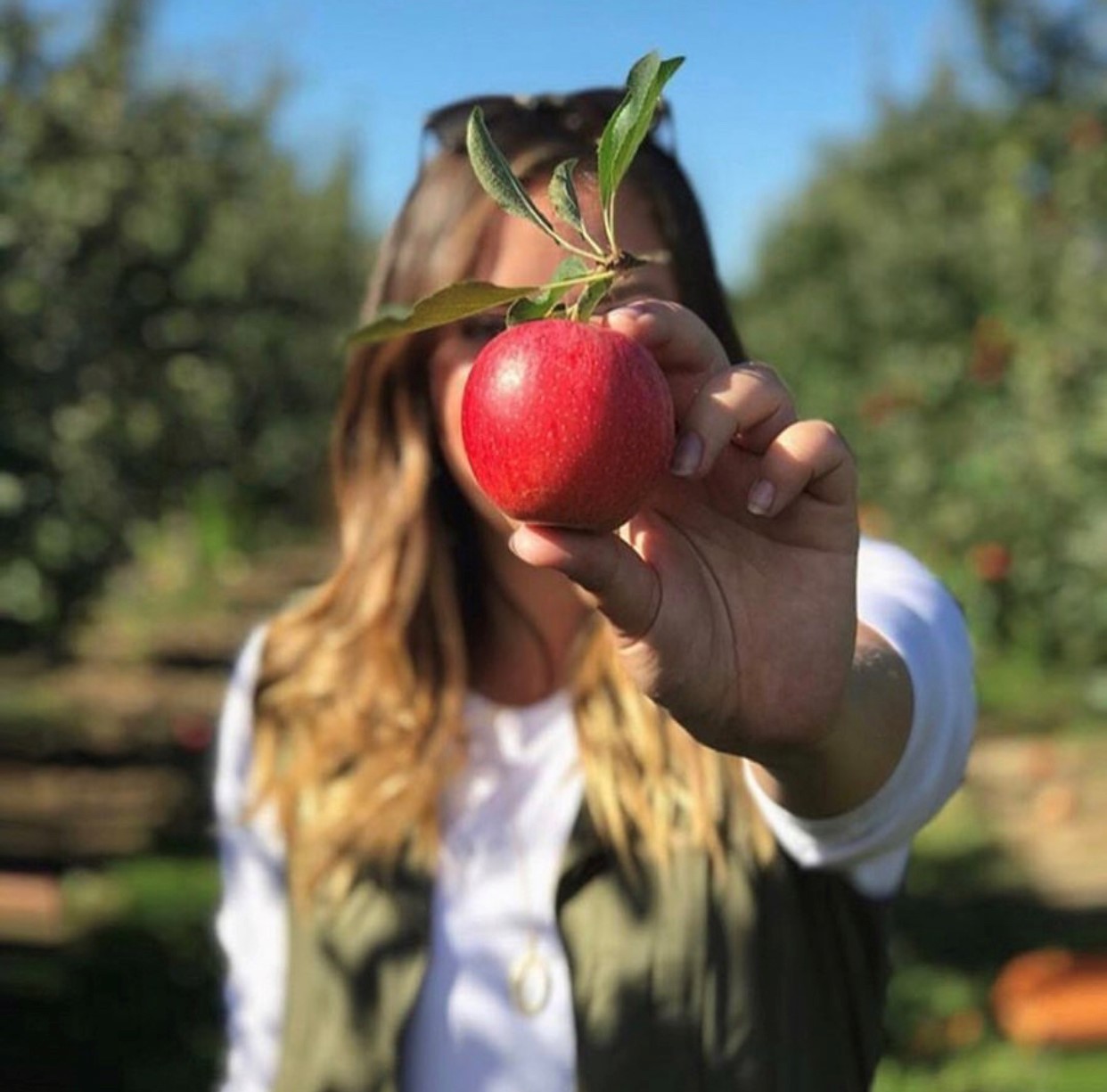 Natures Bounty Farm, Port Perry. Photo courtesy of: @jennywrennn
Summer Experiences
From on-farm experiences like goat yoga, to endless adventures on the water, hitting buckets at the driving range, or ziplining through a forest, there are tons of outdoor adventures to be had in Durham Region. Check out our quick summer guide to build your warm weather bucket list.
Winter Experiences
When the weather turns cold, Durham Region transforms into a winter wonderland. From outdoor ice rinks, to snow tubing and skiing, snow shoeing, ice fishing and maple syrup making, you can bundle up and head outside to enjoy how Durham does winter. If you're really adventurous, you can even try fat biking!
When in Doubt, Pedal it Out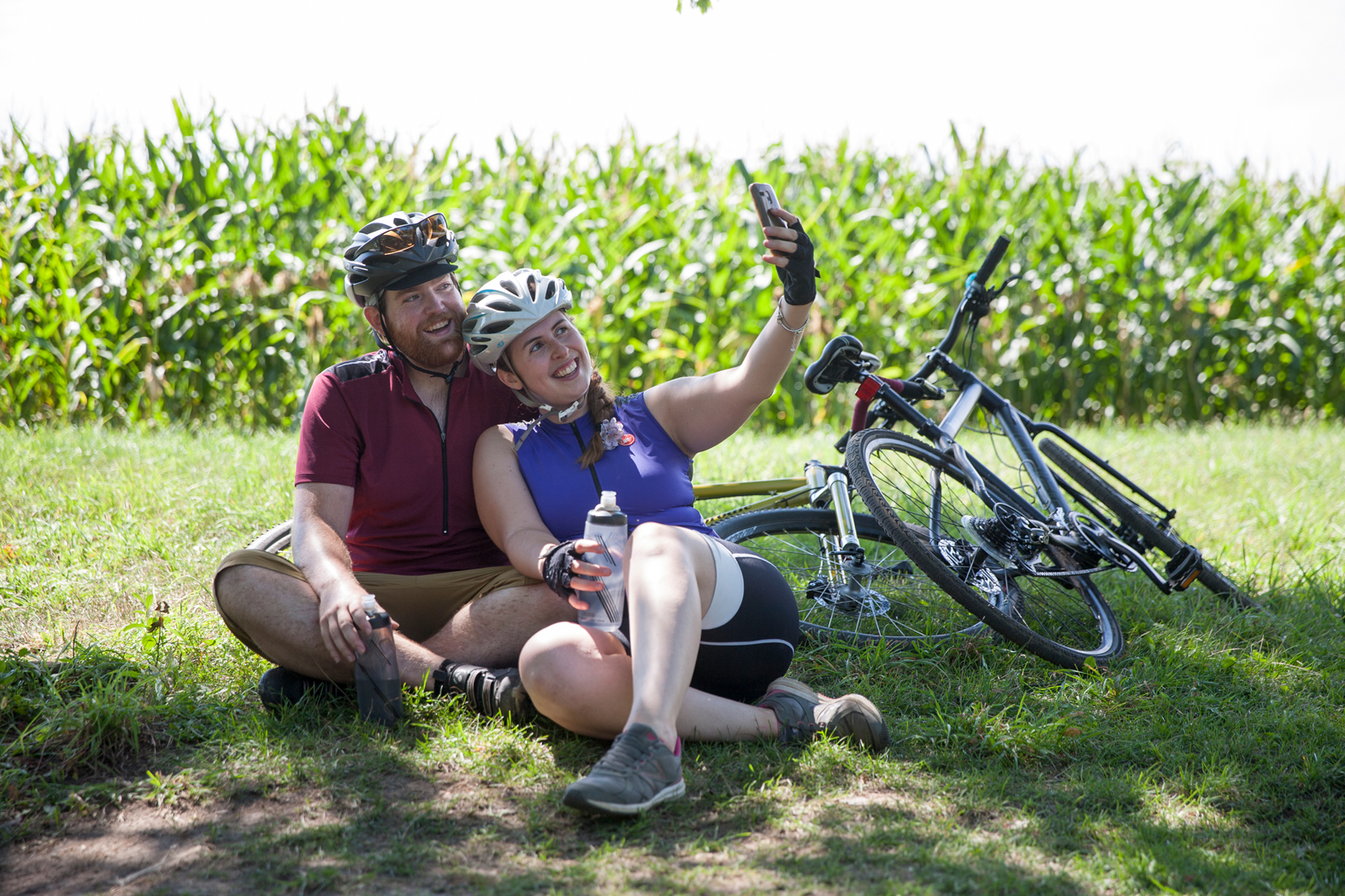 There is no shortage of great spots to do a little biking in Durham—with numerous cycle tours that combine great sites with great bites.
To discover Durham's most popular trails and routes, and even some hidden gems, download the Durham Cycle Tours Map.
If you're more into mountain biking, check out the Durham Region Trails Guide. And, if a foray into mountain biking turns you into an enthusiast, then consider joining the Durham Mountain Biking Association!
Nestled in the centre of the East Duffins Headwaters and Durham Forests network of trails, Trail Hub is a community hub for mountain bikers, hikers, nature lovers, snowshoers and cross country skiers to access over 240 kilometres of local trails. The view is magical. The trails are epic. The food is delicious. Your adventure awaits!
Need supplies? Check out these shops:
Food and Drinks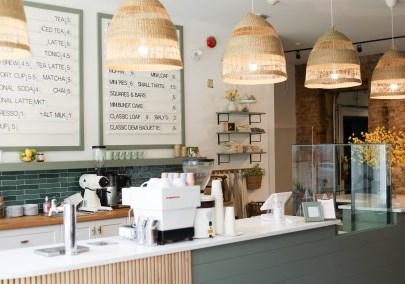 Roam, Bowmanville
Durham's culinary scene is hopping. From seasoned chefs serving up fine foods to creative cafes, and quite possibly the best BBQ you've ever had, there are so many cool things to eat in Durham Region. We have so much great food, there is a citizen-led Facebook group dedicated to it called Durham Region Eats with nearly 50,000 members. While we haven't listed every restaurant for you (after all…this isn't a thesis paper), we have picked our top favs for you to crush your cravings:
Day Trippin'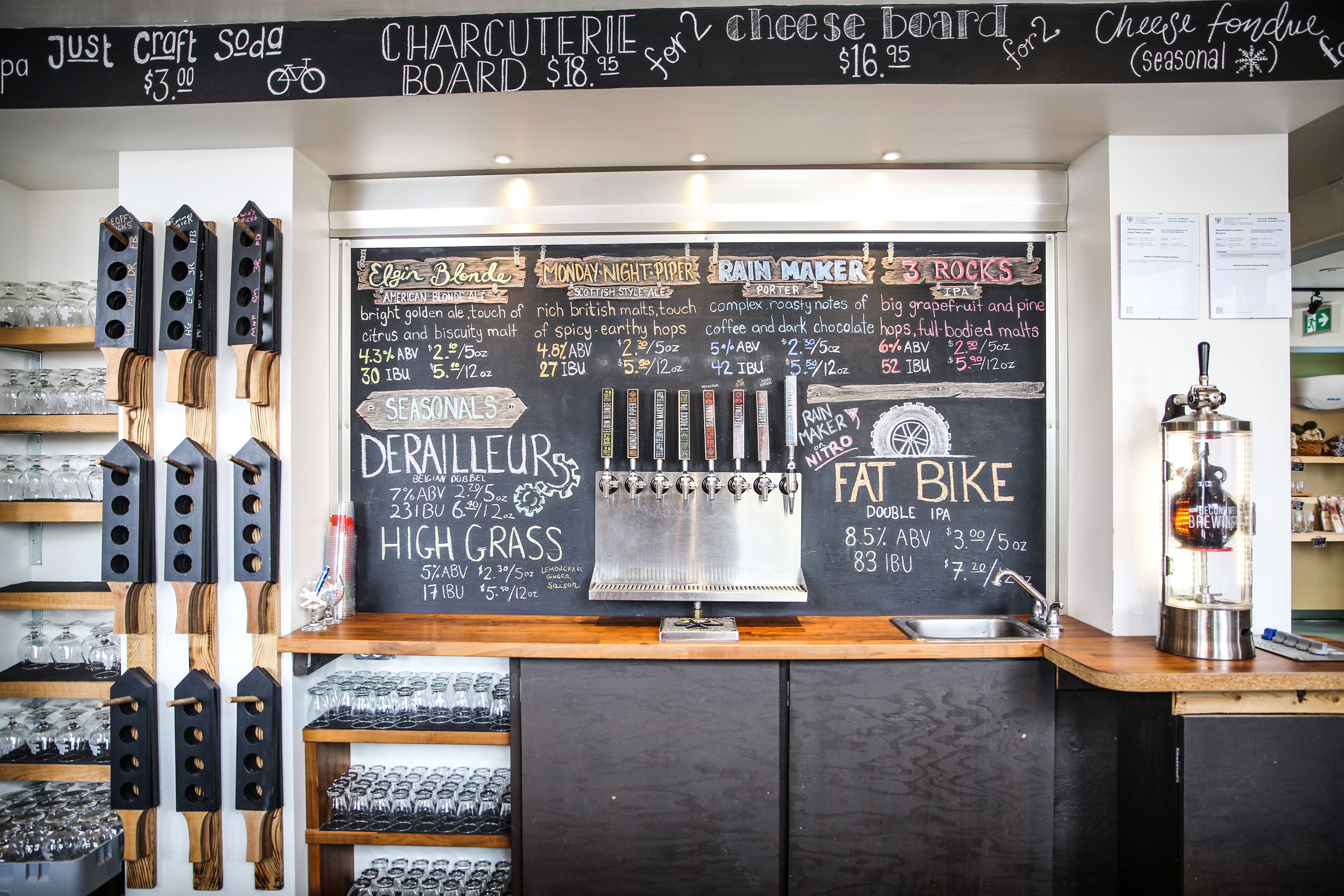 Second Wedge Brewing Co., Uxbridge
Weekends are made for day trips. Whether you want to hit a farm fresh market, find your new favourite food truck, sample craft beers, or try a gourmet donut, there are plenty of resources to help you plan your day trip.
Check out these curated lists to help you plan your next weekend adventure:
Delectable Downtowns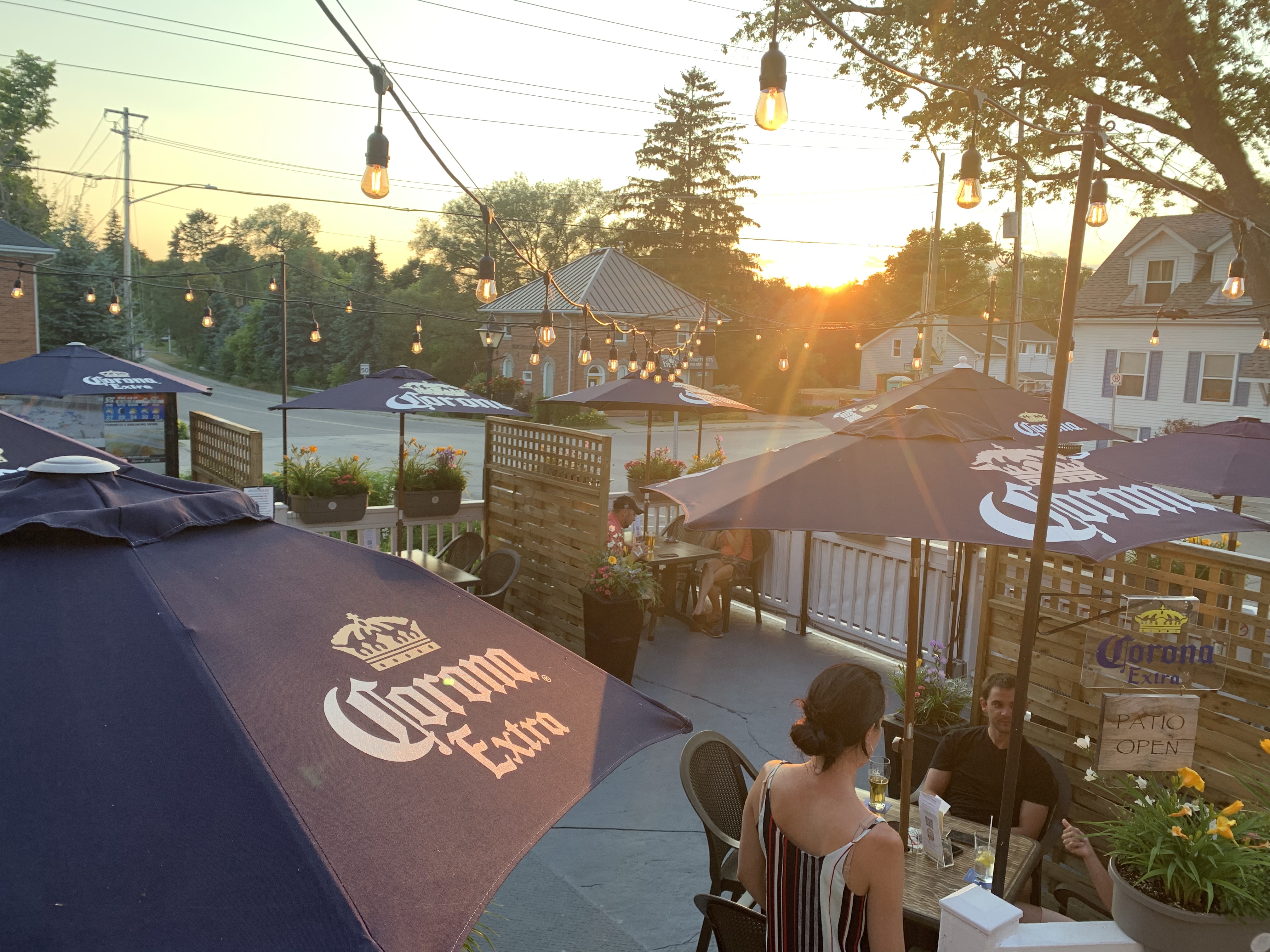 Old Newcastle House Taps & Grill, Newcastle
Whether you are on the hunt for the perfect iced coffee, craving some ice cream or want to hit-up a patio, there is always something to see and do in each of the Downtowns of Durham. Here are some curated lists of things to see and do as you explore Durham Region's 14 Downtowns! Learn more at DowntownsOfDurham.ca.
Explore Oshawa's cultural marvels, historical roots, and discover diverse and exciting dining and craft beverages when you download the Great Taste of Ontario – Oshawa Passport. Each time you check-in along the way, you'll be one step closer to redeeming some sweet Ontario-made prizes.
Share It On Social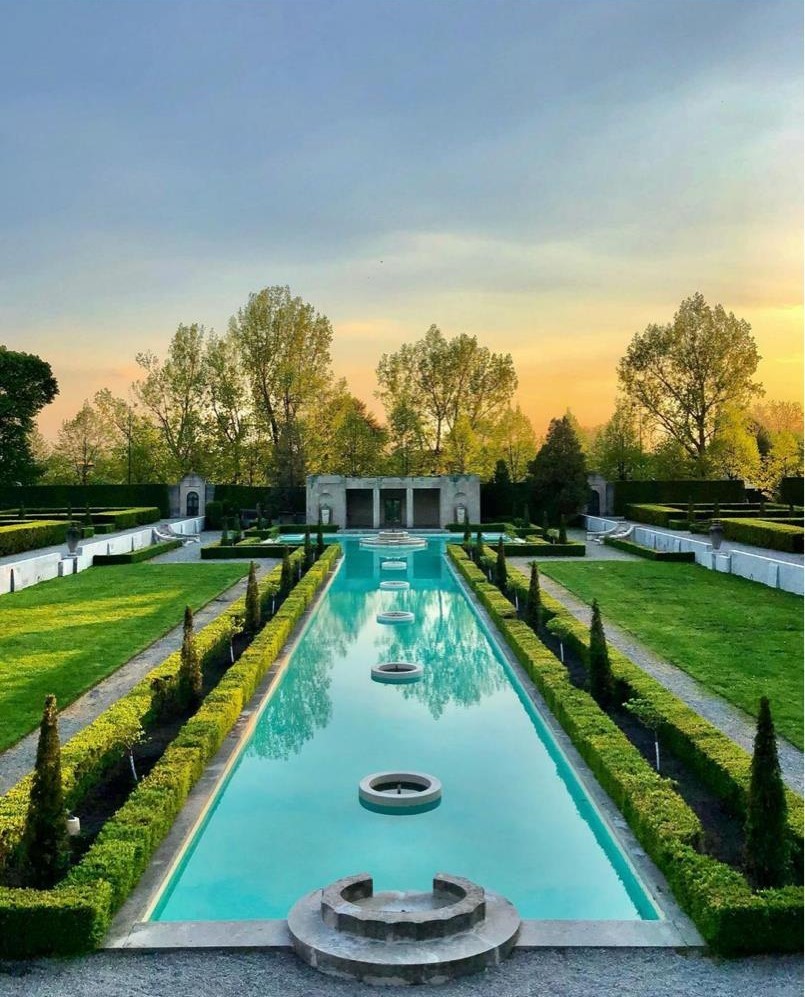 Parkwood National Historic Site, Oshawa
Want to show your friends where you're spending some free time off-campus? Snap a pic of your insta-worthy 'fit, take a selfie for your mom, or record the perfect transition for your tik tok in these stunning spots. Here are some ideas to get you started:
Explore More
Visit Durham Region's 14 Downtowns. Learn more at DowntownsOfDurham.ca.
Follow @DurhamTourism on social media.
Sign up for the monthly Durham Tourism visitor e-newsletter.
Learn more at DurhamTourism.ca.
No login? Please enter your details below to continue.