Durham Region is growing!
Durham Region's land, location, people, infrastructure and quality of life options make the region a clear choice for investment.
Durham Region is one of the fastest growing municipalities in Ontario, experiencing a 13% growth in population between 2008 and 2018.
Durham Region's population is expected to grow to 1,300,000 by the year 2051.
There were 12,599 businesses in Durham Region in 2018.
In 2018 there was 1.48 billion dollars of residential investment in Durham Region.
In 2018 there was $581 million of non-residential investment in Durham Region.

34% commercial
27% industrial
3% agriculture
3% institutional
5% government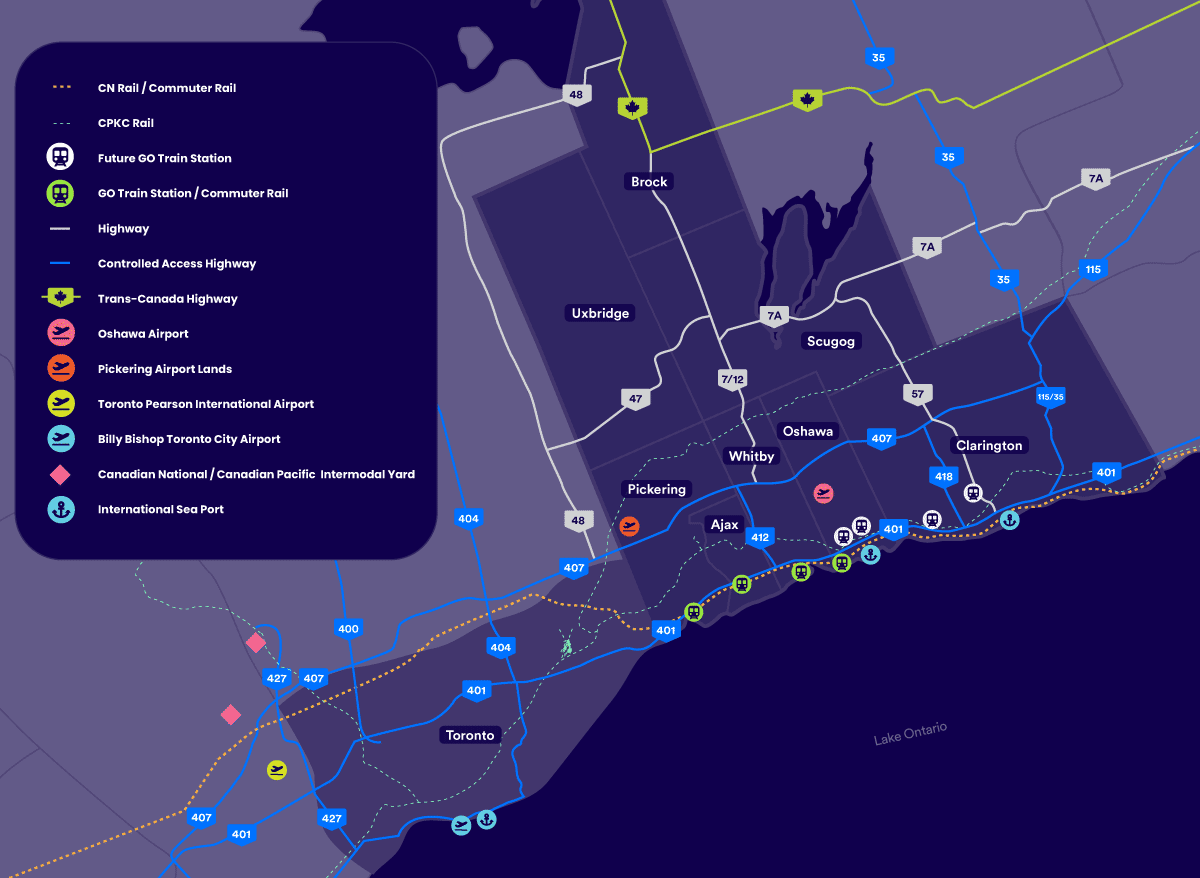 If you need information or reports to assist with your plans to invest in Durham Region, please contact us.
Connect with Invest Durham on Twitter and LinkedIn.