Spooky season in Durham Region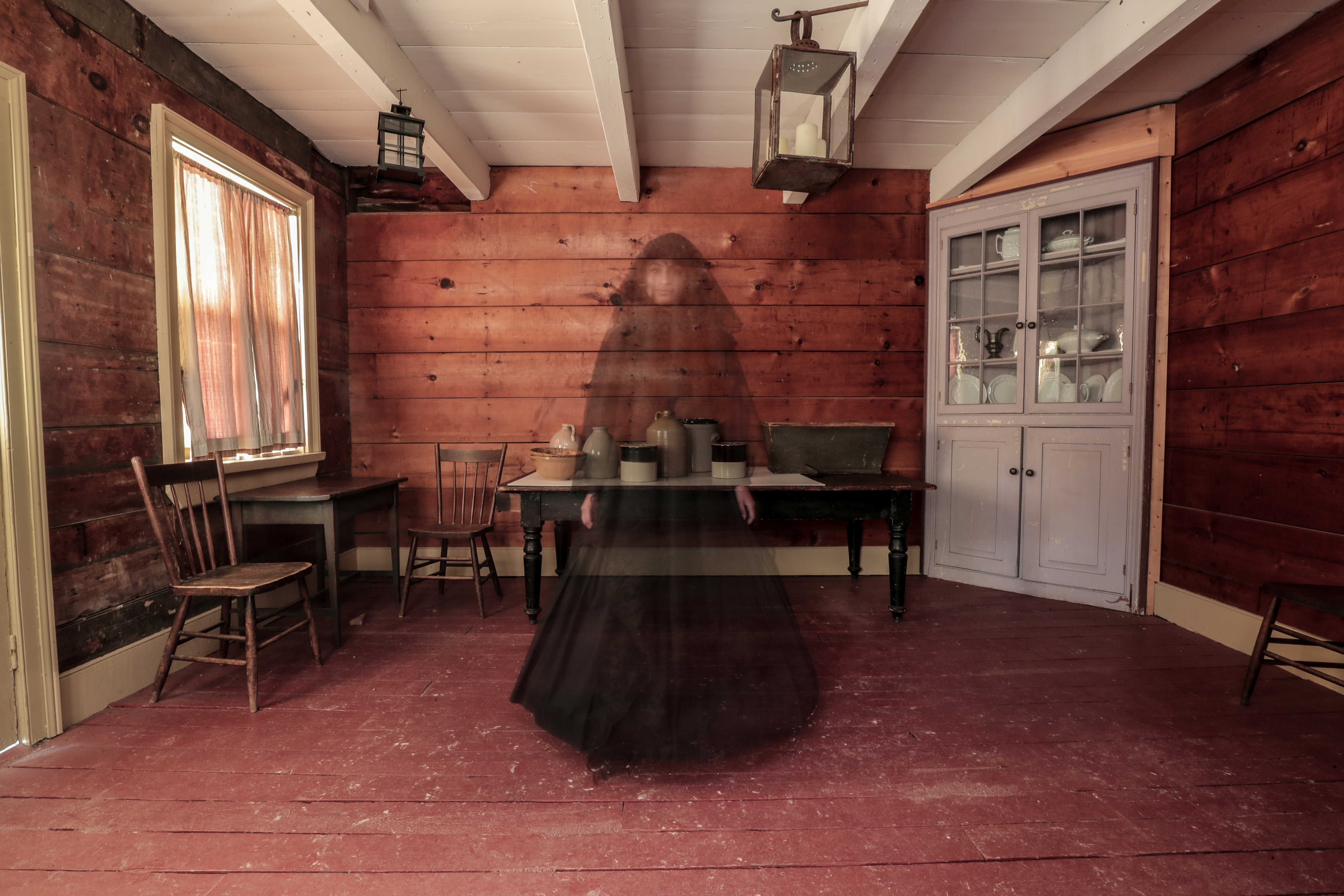 It's that time of year again! The leaves are changing, temperatures are dropping and pumpkin spice is everywhere (as it should be). Though the fall season brings comfort with warm drinks and cozy sweaters, there's also something spooky that happens after dark.
Is Durham Region the most haunted place in Ontario? York Durham Headwaters thinks so! They've gathered a list of spooky settings across Durham Region with haunted stops like Ghost Road in Scugog and the Whitby Centennial Building.
From haunted forests to ghost walks, the month of October has plenty of frightful and fun activities for all ages.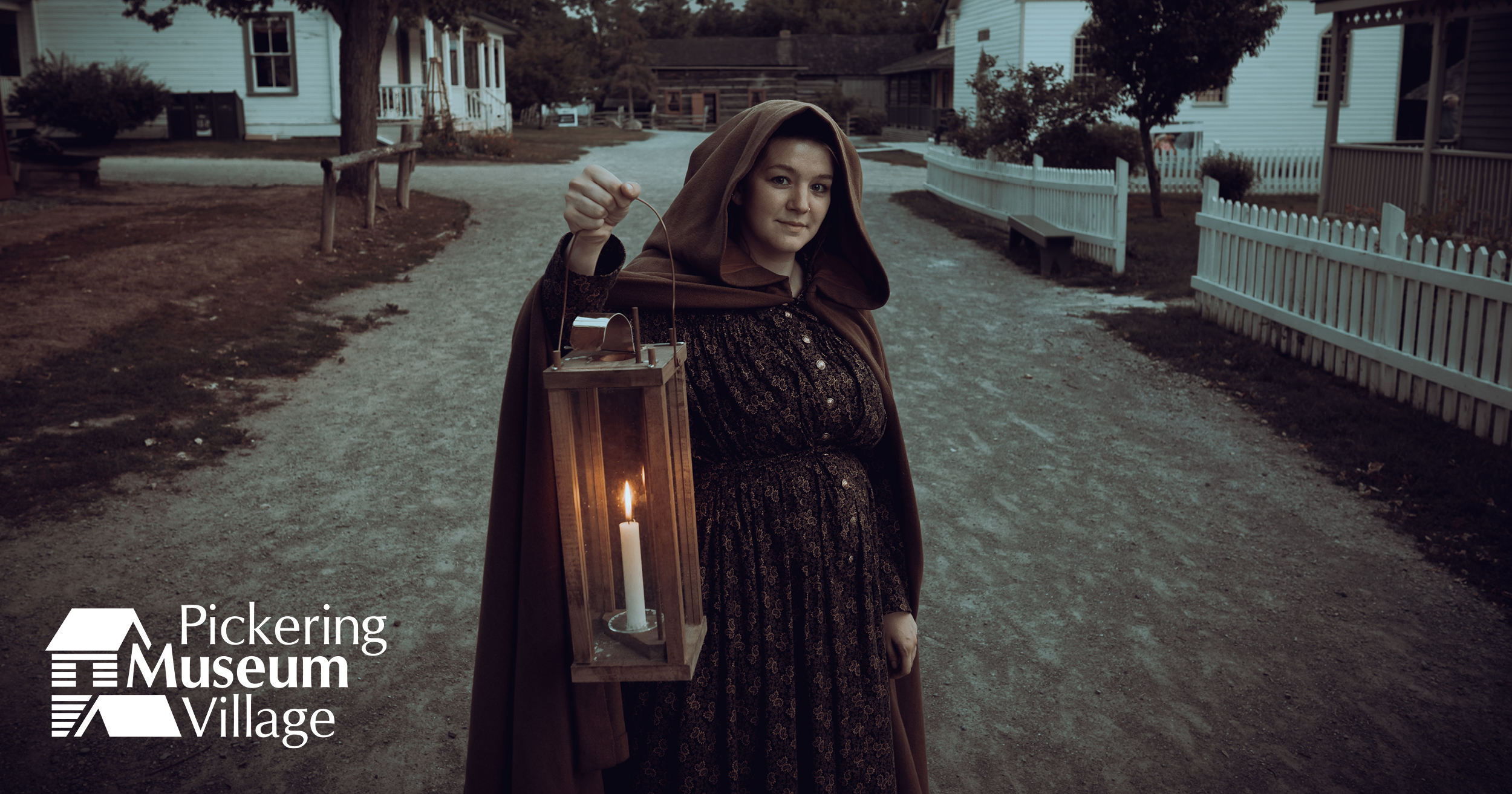 Pickering Ghost Walk
Dates: Thursdays, Fridays and Saturdays until October 28 at 7, 7:15, 8:15 and 8:30 p.m.
Location: Pickering Museum Village, 2365 6th Concession Road, Greenwood
Admission: $22.57 per person
Lead through the Pickering Museum Village by lantern-light, this spine-tingling tour will turn even the toughest cynic into a believer of the supernatural! Learn about the paranormal investigations that have taken place on site, hear the museum's most infamous staff stories, and uncover the tragedies that have occurred in Pickering' past.
Registration is required. Guests must be ages 12 and up.
To purchase tickets, visit pickering.ca.
Clarington's Firehouse Fright Night
Dates: October 13 to14, and 20 to 21 (timed entry)
Location: Watson Farms, 2287 Highway 2, Bowmanville
Admission: $15 per person
Firehouse Fright Night returns to Watson Farms with an interactive, story-driven trail that has been engaging the brave for more than 16 years. On this 30-minute journey, become the focus of dozens of creatures spread across more than 20 heart-pounding scenes. Navigate this huge maze and see if you can survive their series of scares!
This is a great event for all ages and offers group discounts.
To purchase tickets in advance, visit TheFirehouse.ca.
Ghost Walks of Whitby
Dates: October 23 to 27 from 6:30 to 8 p.m. or 8:30 to 10 p.m.
Location: 416 Centre Street South, Whitby
Admission: $35 per walk
Downtown Whitby has an interesting history of vivid ghost stories! Join the Town of Whitby for a ghost walk and listen to some spine-tingling, spooky stories from your guide, as well as re-enactments live in person by Beech Street Theatre Company! Please note, this a guided walking tour and will have participants walking 2.6 km to nine sites throughout downtown Whitby.
The 8:30 p.m. time-slots are reserved for Ghost Walks After Dark and participants must be 18 years of age or older to attend.
To purchase tickets in advance, visit whitby.ca.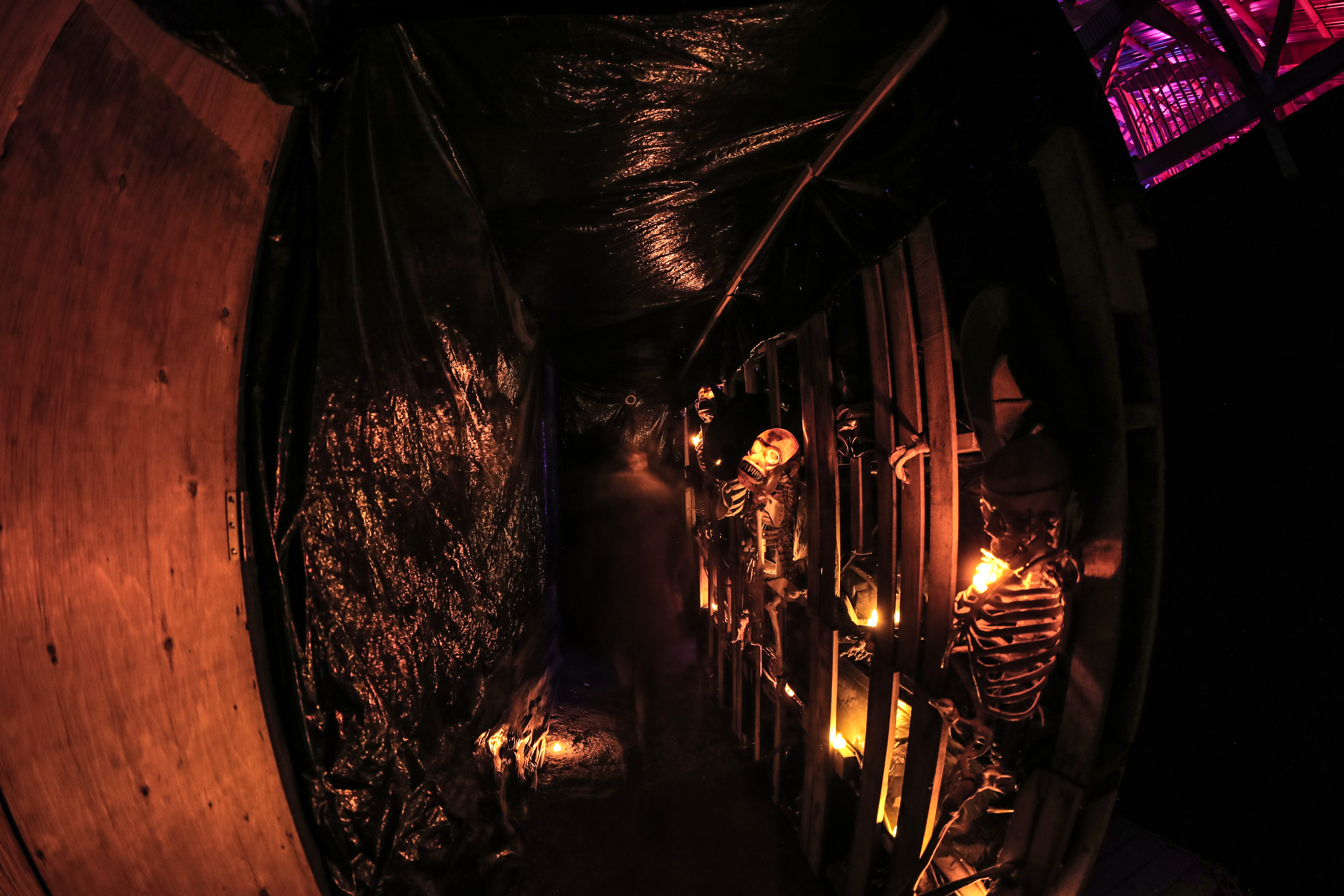 Cannington Haunted Attraction
Dates: October 20 to 21 and 27 to 28 from 6:30 to 9:30 p.m.
Location: MacLeod Park, 91 Elliot Street, Cannington
Admission: $20 per person
A beast lives deep in the woods of MacLeod Park. Every year, this ravenous, blood-sick creature rises from its yearly slumber to satisfy its hunger at the Cannington Haunted Attraction. Only when it has gorged itself on the atmosphere of fear, the sound of screams, and the uncomfortable laughs of false bravado, can it return to its slumber to wait for next October.
Tickets include all scare attractions, including two outdoor wooded trails and an indoor barn maze, all of which are transformed into immersive horror-themed environments complete with live scare actors and some shocking surprises. Side attractions include a mini-escape room, food and craft vendors, and a decorated museum.
Guests must be ages 8 and up. Tickets are available online only.
To purchase tickets, visit CanningtonHaunt.com.
Fear Forest
Dates: October 6 to 8, 13 to 15, 19 to 22, and 26 to 29 (timed entry)
Location: 690 Taunton Road West, Oshawa
Admission: $16.99 plus tax
Something dark is lurking in the shadows of the woods. Grab your family and friends to immerse yourself in your very own horror film by heading deep into the forest. Walk down the Haunted Trail through the field and into the forest where you will encounter multiple frightening scenes, monsters and more.
Tickets are available online only. This attraction is recommended for guests ages 10 and older, but anyone is permitted. Guests ages 15 years and younger must be accompanied by a parent or guardian.
To purchase tickets, visit FearForest.ca.
Cooper's Farm 'No Lights' Corn Maze
Dates: Friday nights in October
Location: Cooper's Community Supported Agriculture (CSA) Farm, 266 Ashworth Road, Uxbridge
Admission: $27.92 per person (online) or $25 cash or $30 credit/debit at the door
There's nothing like wandering through a corn maze on a crisp fall day, but what about at night? Think you can master the 10-acre corn maze at Cooper's CSA Farm in the dark? You may want to bring a flashlight just in case!
For an added bonus, each ticket purchased includes one you-pick-it pumpkin from the pumpkin patch. Children three and under are free.
To purchase tickets in advance, visit CoopersFarm.ca.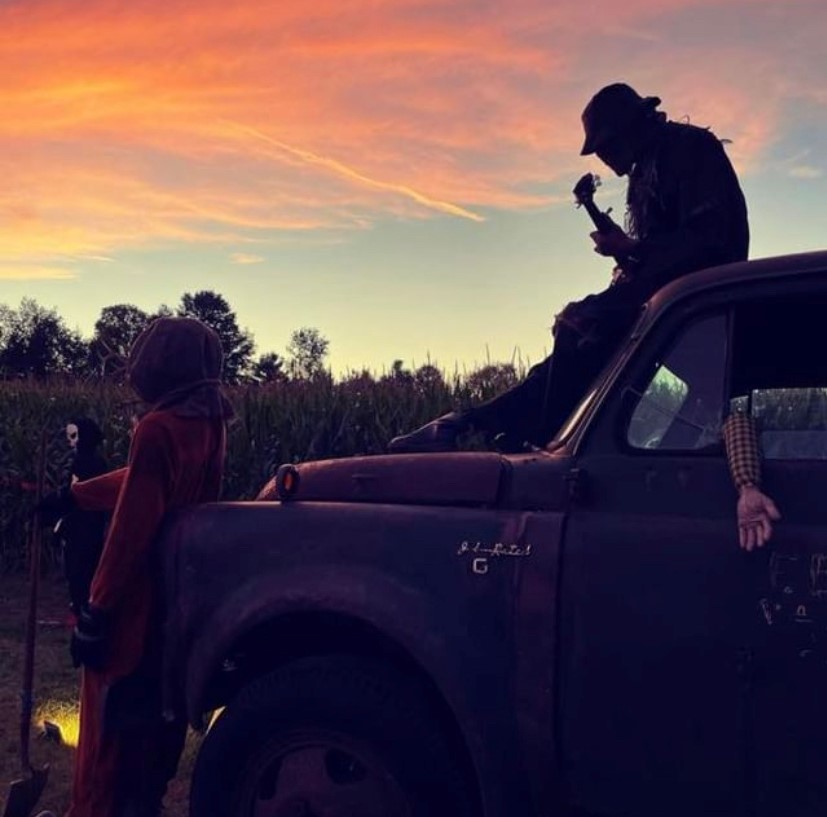 Brooks Farms After Dark Spooky Festival
Dates: Fridays and Saturdays until October 28
Location: Brooks Farms, 122 Ashworth Road, Mount Albert
Admission: $24.09 per person
Brooks Farms invites you to step inside it's Barnyard Playland "After Dark" for a thrill full of excitement and scares that you've never experienced before.
The second annual After Dark Festival will transform Brooks Farms into a Halloween town with activities for little monsters who want a fun fright, and attractions for the brave souls who love a good scare!
After dark attractions:
​A walk through the Spooky Forest: Recommended for all ages.
Ghost Story Time Train Ride: Recommended for all ages.
Creepy Corn Maze and the Quarantine Zombie Pit: Recommended for ages 10 and up.
Bex in Motion: A comedic fire juggling performer on October 6, 7, 13, 14, 20 and 21.
Fire Guy: The world's number one fire eater on October 27 and 28.
Skinny Bones: An interactive, talking skeleton.
To purchase tickets, visit BrooksFarms.com.
Feargrounds Haunted Attraction
Dates: October 6 to 7, 13 to 14, 20 to 21, and 27 to 29 from 7 to 11 p.m. (timed entry)
Location: 8300 Concession Road 6, Uxbridge
Admission: $25 to $35
As the sun sets and the dry cornstalks rattle, the shadows fall across your path in strange, twisted patterns. Around every corner lurks a new threat, a new jolt, or a new scene of unbelievable horror.
This exciting new haunted attraction set in Uxbridge offers two terrifying trails with dozens of scream-worthy scenes and live actors that will leave you screaming…for more.
Intended for ages 12 and up. In-person ticket prices may vary.
To purchase tickets in advance, visit feargrounds.ca.
Brawley Woods Haunted Halloween Walk
Dates: Fridays to Sundays in October (beginning October 6)
Location: 1320 Brawley Road West, Whitby
Admission: $35 to $60
Brawley Woods Haunted Halloween Walk is the premier haunted Halloween movie production attraction with movie props and 13 feet tall animatronics. With walks through 14 intense rooms and 15 scene rooms—all inside a real, dark wooded forest. Are you ready to face your fears and survive Brawley Woods? Or, will you take one of the chicken lane exits?
This event is cash only. For more information, visit BrawleyWoods.com.
The Haunting of Hexwood
Dates: October 13 to 15, 19 to 22, 26 to 31, November 2 to 5 from 7 p.m. to 12 a.m.
Location: 3800 Sideline 32, Pickering
Admission: $39.95 to $51.95
Enter a town built as a film studio that has been transformed into an unsettling and authentic haunted experience.
The Town of Hexwood features four walk-thru haunts, 13 store haunts and activations, a Town Square Bar and haunted nostalgic diner, psychic and tarot readers, food trucks and live entertainment, plus photo opportunities and scares!
To purchase tickets, visit HauntingOfHexwood.ca.
Watson Farms Haunted Corn Maze
Dates: October 13, 14, 20 and 22
Location: Watson Farms, 2287 Durham Regional Highway 2, Bowmanville
Watson Farms are thrilled to team up with the John Howard Society of Durham Region for another spooky night of fun on the farm! All ticket proceeds support the The Firehouse Youth Centre. Enter the Haunted Maze if you dare!
For more information, visit WatsonFarms.ca.
Explore More
Looking for more on-farm and fall season experiences?
Follow @DurhamTourism on social media.
Sign up for the monthly Durham Tourism visitor e-newsletter.
Learn more at DurhamTourism.ca.
No login? Please enter your details below to continue.