Spooky season in Durham Region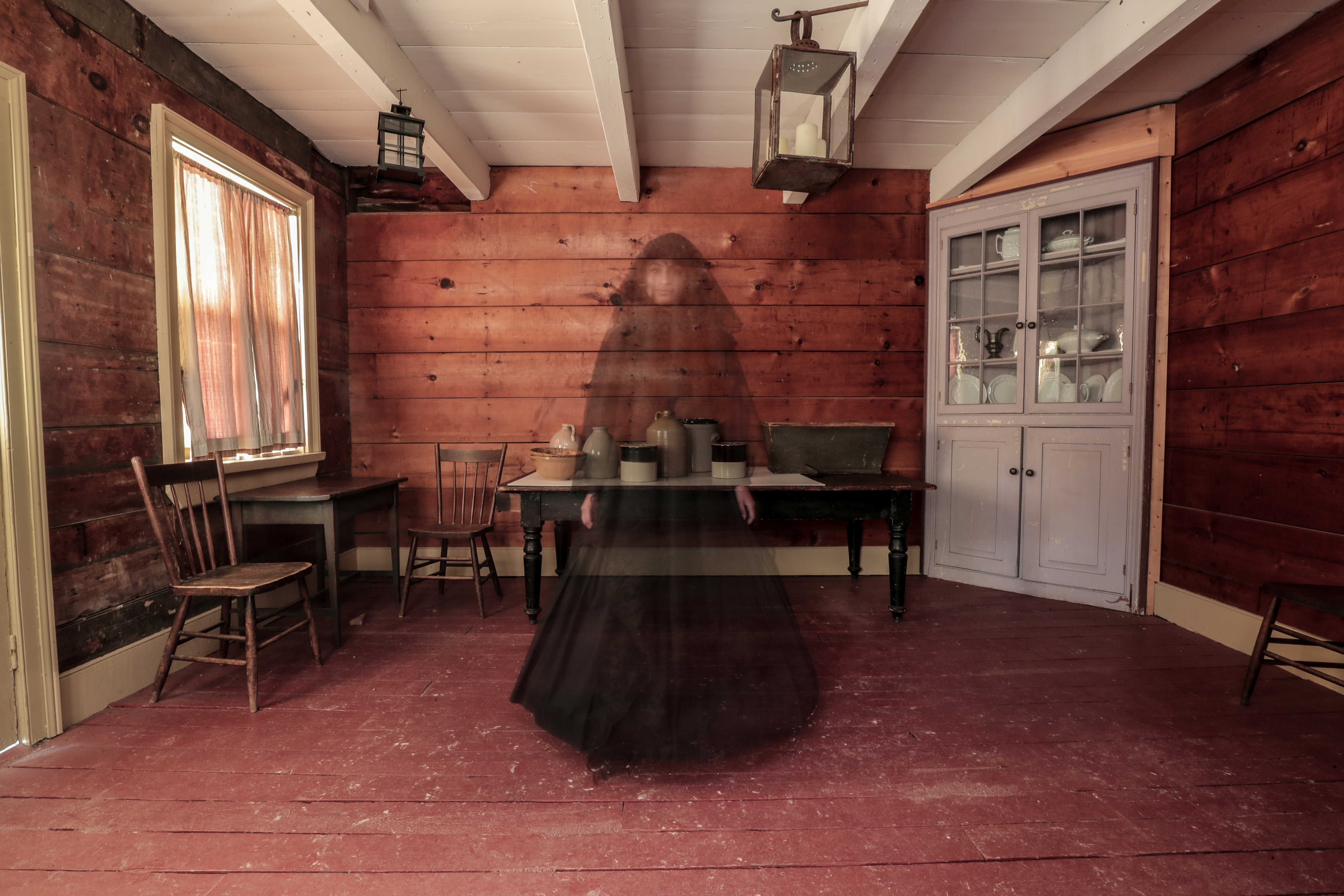 It's that time of year again! The leaves are changing, temperatures are dropping and pumpkin spice is everywhere. Though the fall season brings comfort with warm drinks and cozy sweaters, there's also something spooky that happens after dark.
Is Durham Region the most haunted place in Ontario? York Durham Headwaters thinks so! They've gathered a list of spooky settings across Durham Region with haunted stops like Ghost Road in Scugog and the Whitby Centennial Building.
From haunted forests to ghost walks, the month of October has plenty of frightfully fun activities for all ages. Check them out in the listings below.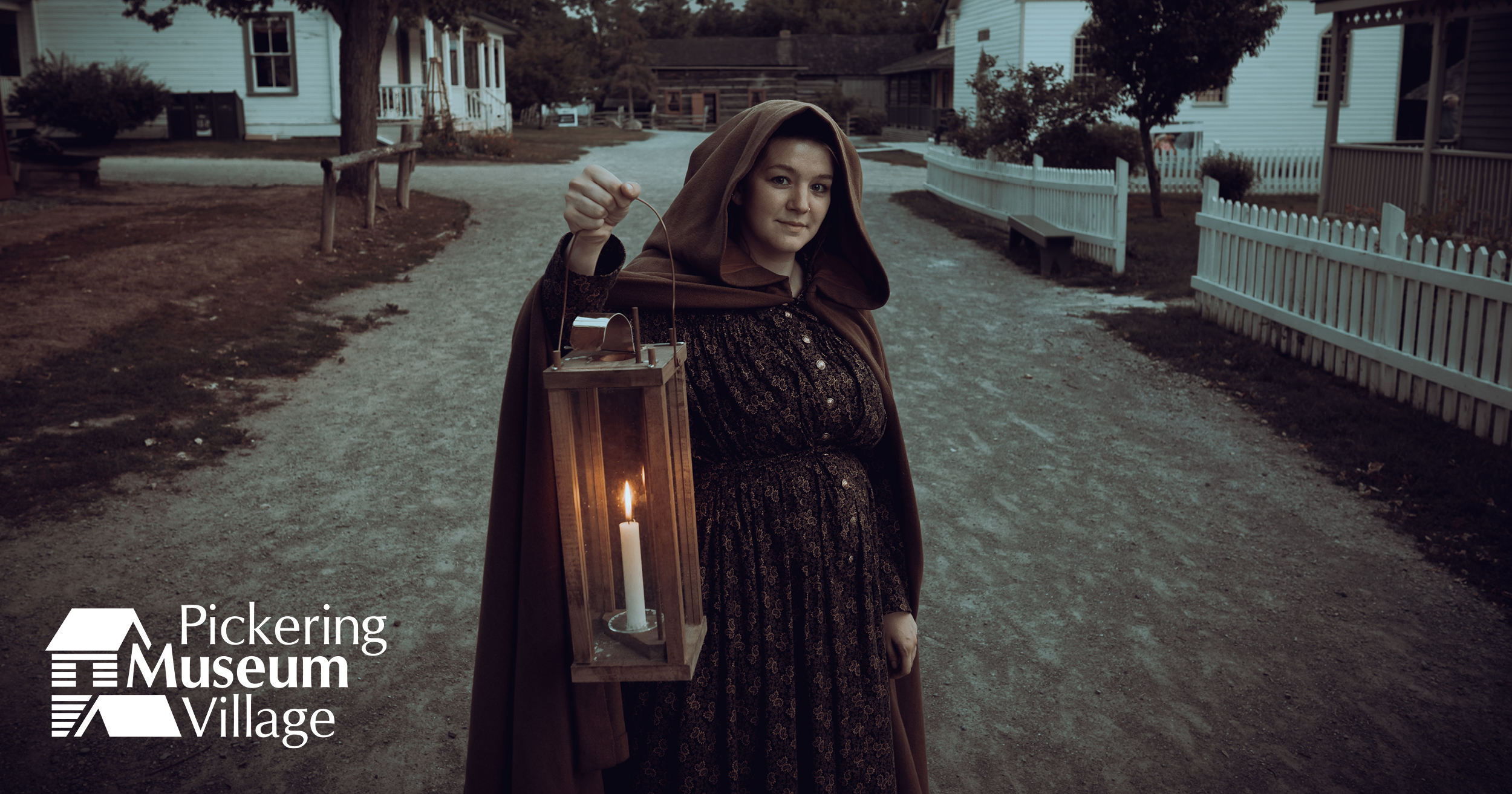 Pickering Ghost Walk
Dates: October 20, 21, 22, 27, 28 and 29
Location: Pickering Museum Village, 2365 6th Concession Road, Greenwood
Admission: $25 per person (tax included). Tickets can be purchased online or by calling 905-683-8401.
Take a guided tour of the historic village at night and hear stories from the past that still haunt us today. Learn about paranormal investigations that have found evidence of spirits and ghosts and hear stories of past tragedies that took place in Pickering. Then, listen as a guide tells you about the different paranormal encounters that staff and volunteers have experienced.
Recommended for ages 12 and up.
To purchase tickets, visit Pickering.ca.
Clarington's Firehouse Fright Night
Dates: October 21 and 22
Location: Watson Farms, 2287 Highway 2, Bowmanville
Admission: $15 per person. Tickets available online only.
Firehouse Fright Night returns to Watson Farms with an interactive, story-driven trail that has been engaging the brave for more than 15 years. On this 30-minute journey , you become the focus of dozens of creatures spread across more than 20 heart-pounding scenes. Navigate this huge maze and see if you can survive the series of scares!
This is a great event for all ages.
To purchase tickets, visit TheFirehouse.ca.
Theatre on the Ridge Scary Story Walk 2022
Dates: October 28 and 29
Location: Scugog Shores Museum Village, 16210 Island Road, Port Perry
Admission: $25 per person. Advance tickets only. Limited capacity per walk.
Theatre on the Ridge's popular annual Scary Story Walk is back in a new location at Scugog Shores Museum Village.
Once again, they'll be serving up a little fright and a lot of fun each evening as their guides escort you around the museum village to hear humorous and scary supernatural tales; with new fully staged stories added for 2022. Recommended for ages 10 and up.
Also new this year, is a special family show on October 28 at 6:30 p.m. Tickets to this event are $95 for family groups including two adults (ages 18 and up) and up to four children (16 years of age and under).
Performances take place outdoors, rain or shine. All proceeds from the Scary Story Walk will benefit the vision and programs of Theatre on the Ridge.
For full event details, tickets and possible COVID protocols visit TheatreOnTheRidge.ca.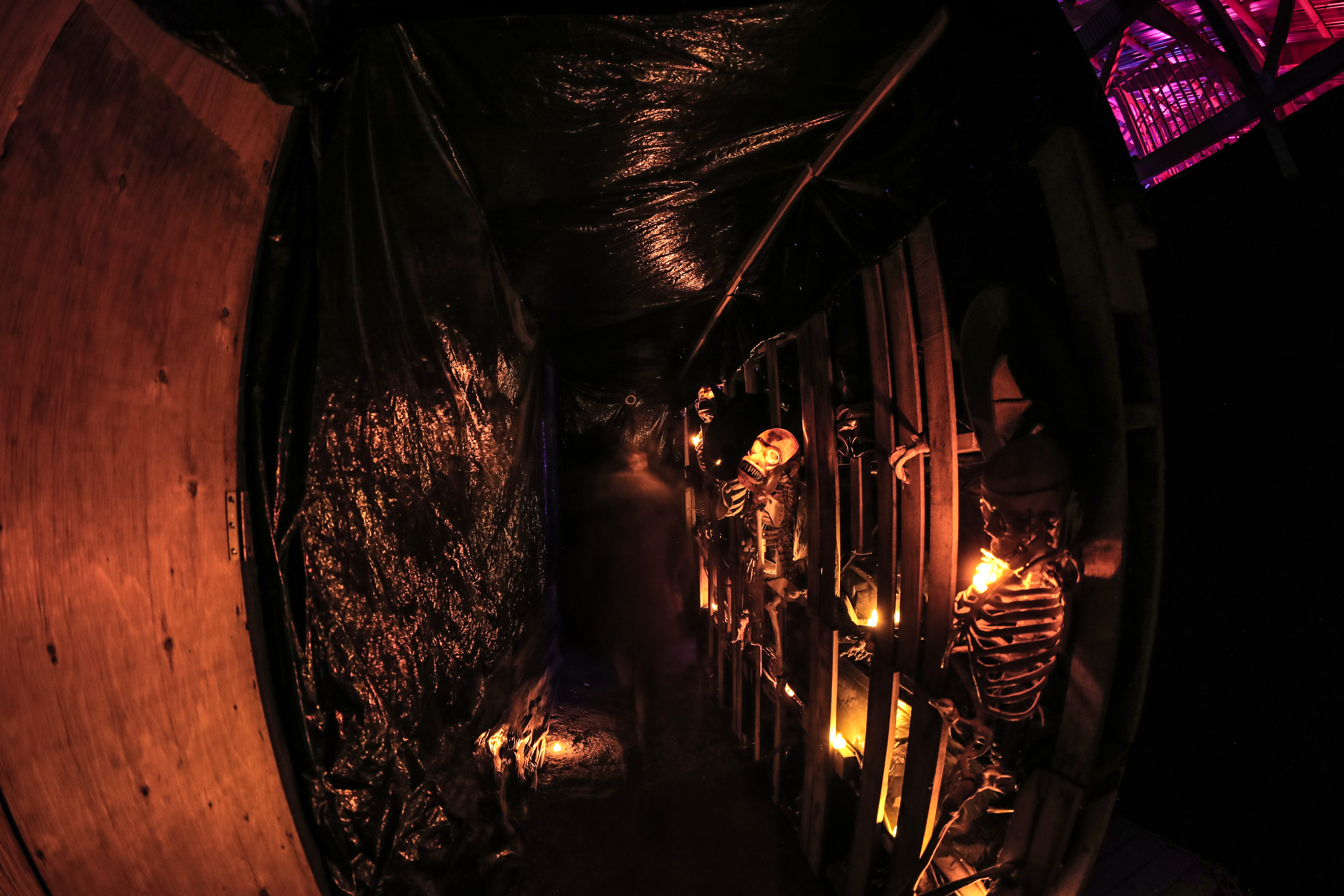 Cannington Haunted Attraction
Dates: October 21, 22, 28 and 29
Location: MacLeod Park, 91 Elliot Street, Cannington
Admission: $20 per person includes all scare attractions. Tickets available online only.
Beware of the beast that lives deep in the woods of MacLeod Park at the Cannington Haunted Attraction. Walk two outdoor wooded trails and an indoor barn maze that have been transformed into a horror-themed environment with live scare actors. Additional attractions include a photo booth, food vendor, axe throwing and a decorated museum.
Not recommended for children under eight.
To purchase tickets, visit CanningtonHaunt.com.
Fear Forest
Dates: Thursday to Sunday nights until November 4
Location: Battle City Tactical Laser Tag, 690 Taunton Road West, Oshawa
Admission: $17.70 plus tax (adults) and $13.27 plus tax (youth ages 17 and under). Tickets available online. Limited tickets available. All guests must have pre-purchased tickets.
Something is lurking in the Fear Forest. Immerse yourself into your own horror movie on the haunted trail with nothing more than a flashlight. This experience includes frightening scenes and the use of props, actors, strobe lights, fog, loud sounds and more.
Recommended for ages 12 and up. Anyone 15 years or younger must be accompanied by a parent or guardian.
To purchase tickets, visit BattleCity.ca.
Cooper's Farm 10 Acre Night Maze
Dates: October 21 and 28 from 7 to 9 p.m.
Location: Cooper's Community Supported Agriculture (CSA) Farm, 266 Ashworth Road, Uxbridge
Admission: $23 per person plus tax (children three and under are free). Tickets available online.
There's nothing like wandering through a corn maze on a crisp fall day, but what about at night? Think you can master Cooper's CSA Farm's 10-acre corn maze in the dark? You might want to bring a flashlight just in case!
For an added bonus, each ticket purchased includes one u-pick-it pumpkin from the pumpkin patch.
To purchase tickets, visit CoopersFarm.ca.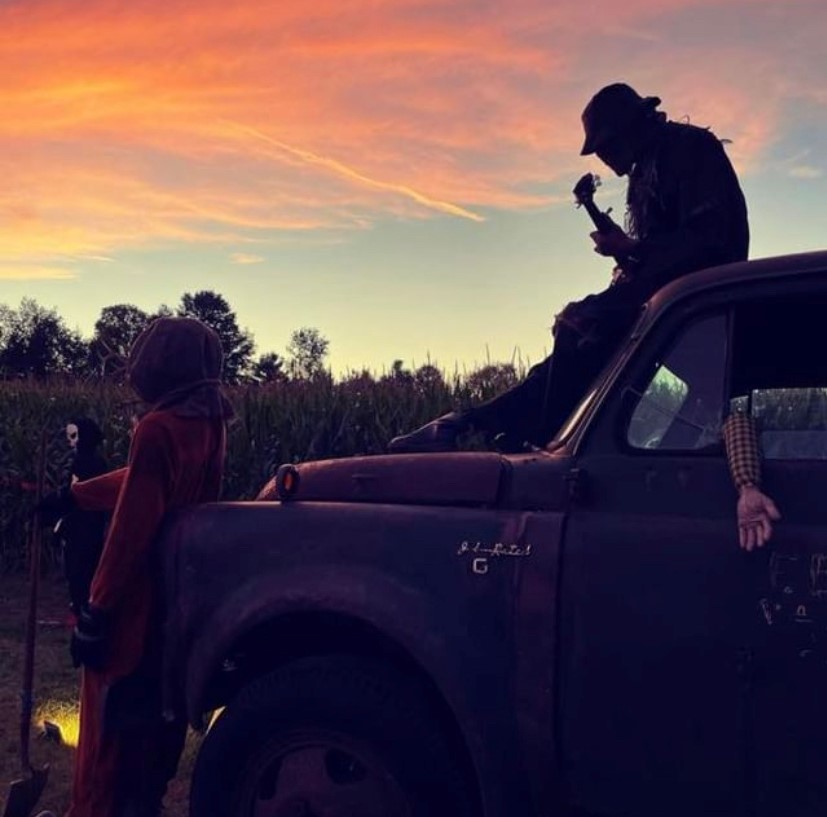 Brooks Farms After Dark Spooky Festival
Dates: Friday and Saturday evenings until October 30
Location: Brooks Farms, 122 Ashworth Road, Mount Albert
Admission: $20 plus tax includes a pie pumpkin for each child to take home. Tickets available online.
Brooks Farms invites you to their farm after dark when it's transformed into a Halloweentown. There are activities for the little ones looking for a fun fright and attractions for those looking for a good scare!
After dark attractions:
​Creepy Wagon Ride (all ages)
Spooky Trick or Treat Forest Walk (all ages)
Fire pits (all ages)
Live entertainment (all ages)
Flashlight Corn Maze (all ages)
Pig races (all ages)
Quarantine Zombie Pit (ages 10 and up)
Stalking Dead Corn Maze (ages 10 and up)
Dead Flower Maze (ages 10 and up)
To purchase tickets, visit BrooksFarms.com.
Explore More
Looking for more on-farm and fall season experiences?
Follow @DurhamTourism on social media.
Sign up for the monthly Durham Tourism visitor e-newsletter.
Learn more at DurhamTourism.ca.
No login? Please enter your details below to continue.