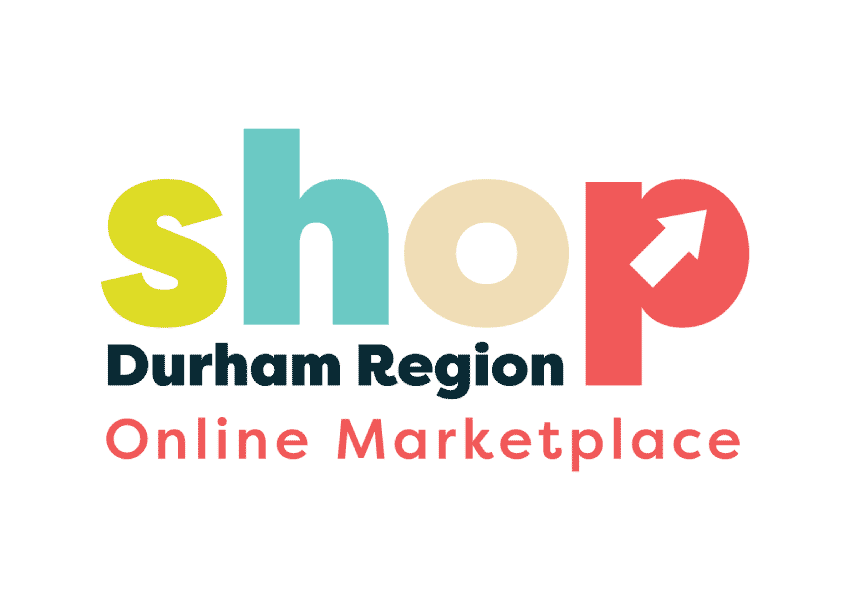 Posted on Friday, January 29, 2021 01:32 PM
Whitby, Ontario – The Region of Durham is excited to announce that the new Shop Durham Region online marketplace is live. The multi-vendor e-store allows shoppers to safely purchase products from multiple Durham-based businesses in a single transaction.
More than ever, shopping local makes a big impact on small businesses. Through this new online marketplace, residents can safely explore 600 local products in a single shopping experience and collect purchases through contactless pick-up—making...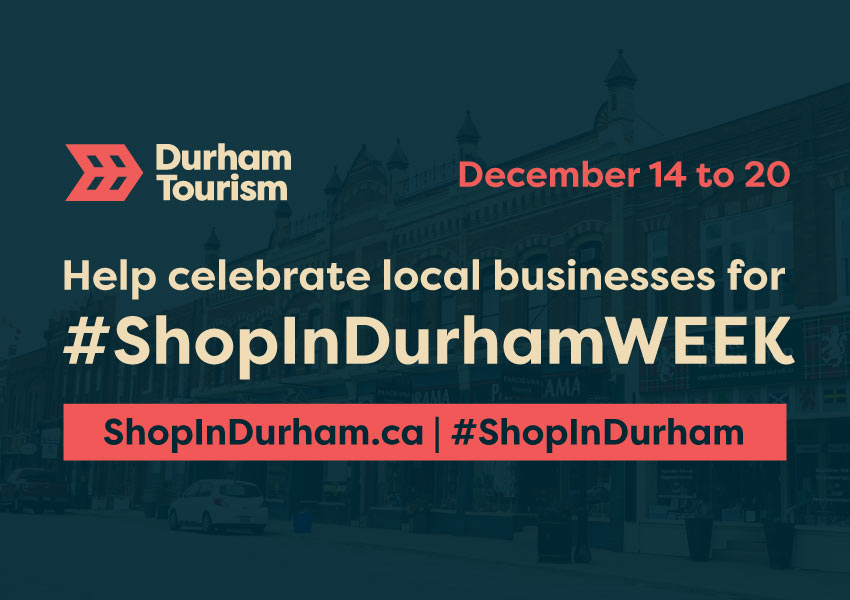 Posted on Monday, December 14, 2020 08:21 AM
Whitby, Ontario – To celebrate the strength and perseverance that Durham's business community has displayed in 2020, and their ongoing contributions to our local economy, the Region of Durham has officially proclaimed December 14 to 20 as Shop In Durham Week.
As part of the #ShopInDurham campaign, this week recognizes the role that the Durham Region Joint Chambers of Commerce and Boards of Trade play in supporting local businesses. All residents are invited to shop local across...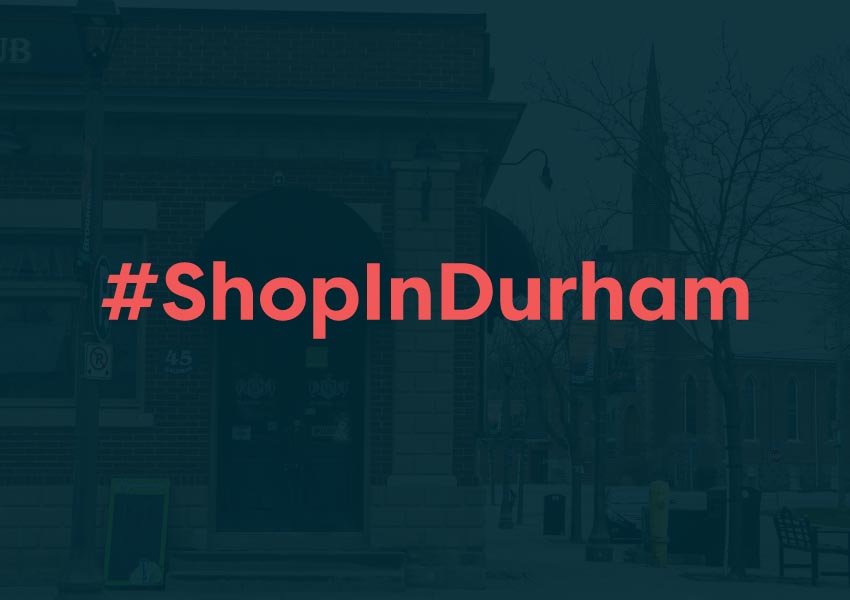 Posted on Monday, November 16, 2020 10:32 AM
Whitby, Ontario – Durham Tourism, and the Durham Region Joint Chambers of Commerce and Boards of Trade, have launched the new #ShopInDurham campaign with a special request for residents this holiday season: shop local.
The goal of the campaign is to spread the message that buying local will have a big impact for small businesses, while encouraging residents to shop local for their holiday gift-giving.
Shoppers can help spread the message of support by using the hashtag #ShopInDurham when sharing...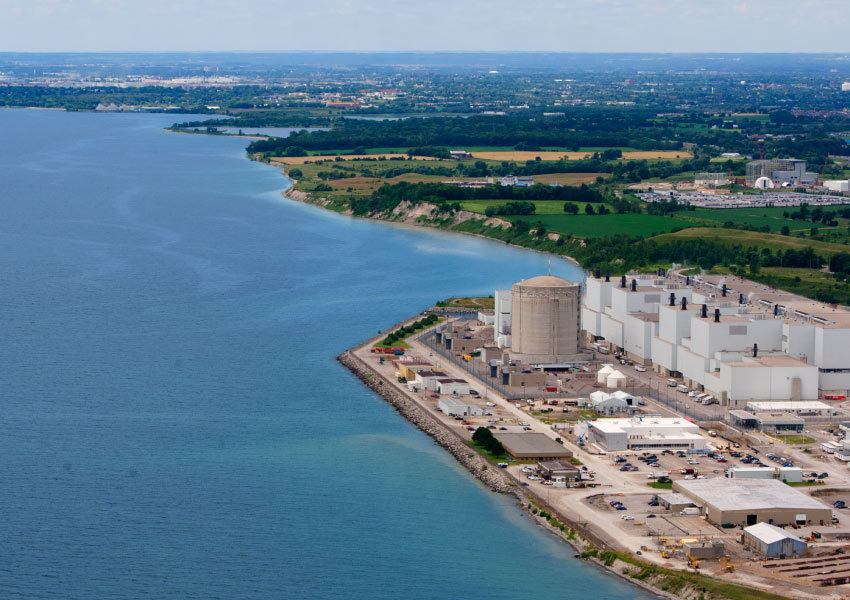 Posted on Saturday, November 14, 2020 02:20 PM
Whitby, Ontario – The following statement is being issued on behalf of John Henry, Regional Chair and Chief Executive Officer for The Regional Municipality of Durham:
"Today's announcement that Ontario Power Generation (OPG) will resume planning activities for new Small Modular Reactor (SMR) development at the Darlington Nuclear Generating Station is great news for the Region of Durham.
SMRs, like traditional nuclear reactors, are designed to provide safe, reliable, carbon-free electricity,...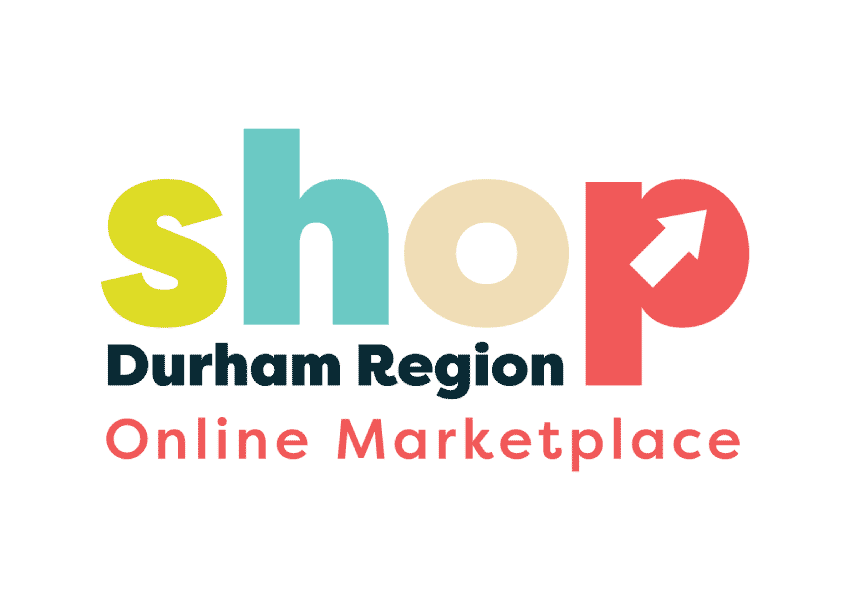 Posted on Tuesday, November 10, 2020 09:40 AM
Whitby, Ontario – While major online shopping retailers continue to get bigger and busier, many locally-owned and operated retailers are struggling—a trend that is accelerating during the pandemic. The upcoming holiday shopping season will be critical for Durham's small businesses, and that's why the Region of Durham is pleased to announce the launch of a new multi-vendor e-commerce website, Shop Durham Region, for businesses to list their products online alongside other local products.
The innovative...