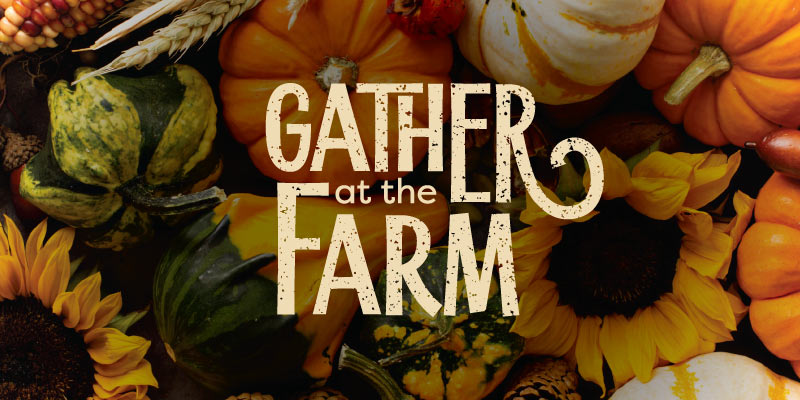 Posted on Thursday, October 05, 2023 02:05 PM
Whitby, Ontario – The Region of Durham's Economic Development and Tourism Division (Durham Tourism) has launched a new campaign in celebration of Durham Farm Fresh (DFF)'s 30th anniversary this October, encouraging residents and visitors to Gather at the Farm in Durham Region this season.
With the official start of fall last week, and with Thanksgiving around the corner, there are more reasons than ever to gather at the farm. From pumpkin patches and wagon rides to gathering farm-fresh ingredients...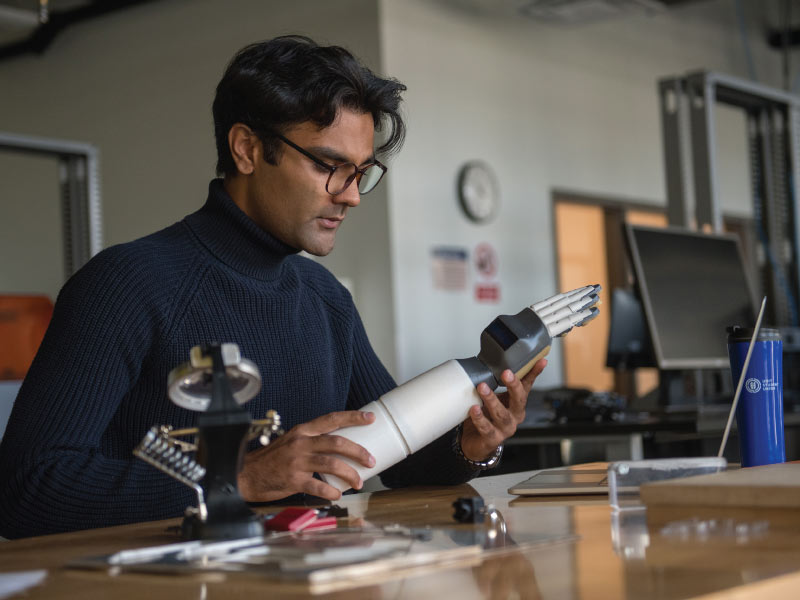 Posted on Tuesday, October 03, 2023 10:15 AM
Hamayal Choudhry's fascination with robotics and automated systems began as a mechatronics engineering student at Ontario Tech University. While exploring how they are beginning to make life easier and through a conversation with his friend Sekai Muscutt—who lives with a congenital limb difference—he realized there was a gap in the prosthetics market. On one side of the market were cosmetic solutions—in which many did not offer any significant function—and on the other side, were robotic...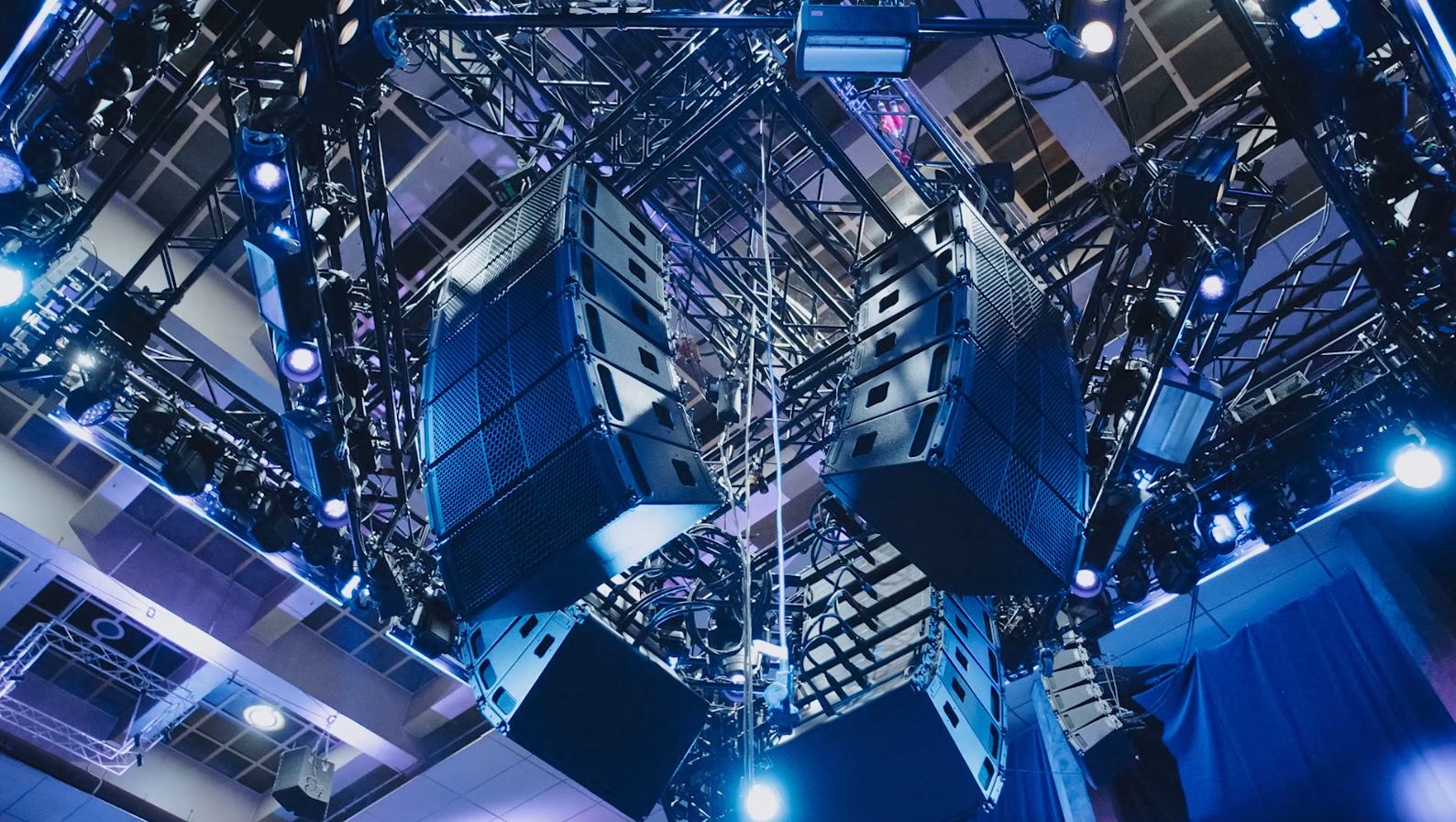 Posted on Tuesday, September 05, 2023 11:09 AM
By Will McGuirk
Sound travels. Music moves around the globe, and helping to amplify it all is Adamson Systems Engineering from their base in Port Perry. Their loudspeaker systems can be heard in venues all over the world—at the Paradiso in Amsterdam; at the Hawke's Bay Arts & Events Centre in New Zealand; at Studio 104 in Paris, France; the Claude Debussy Theatre in Cannes, France; the Olavshallen Concert Hall in Trondheim, Norway; and yes, Adamson speakers are even good enough for Elvis himself...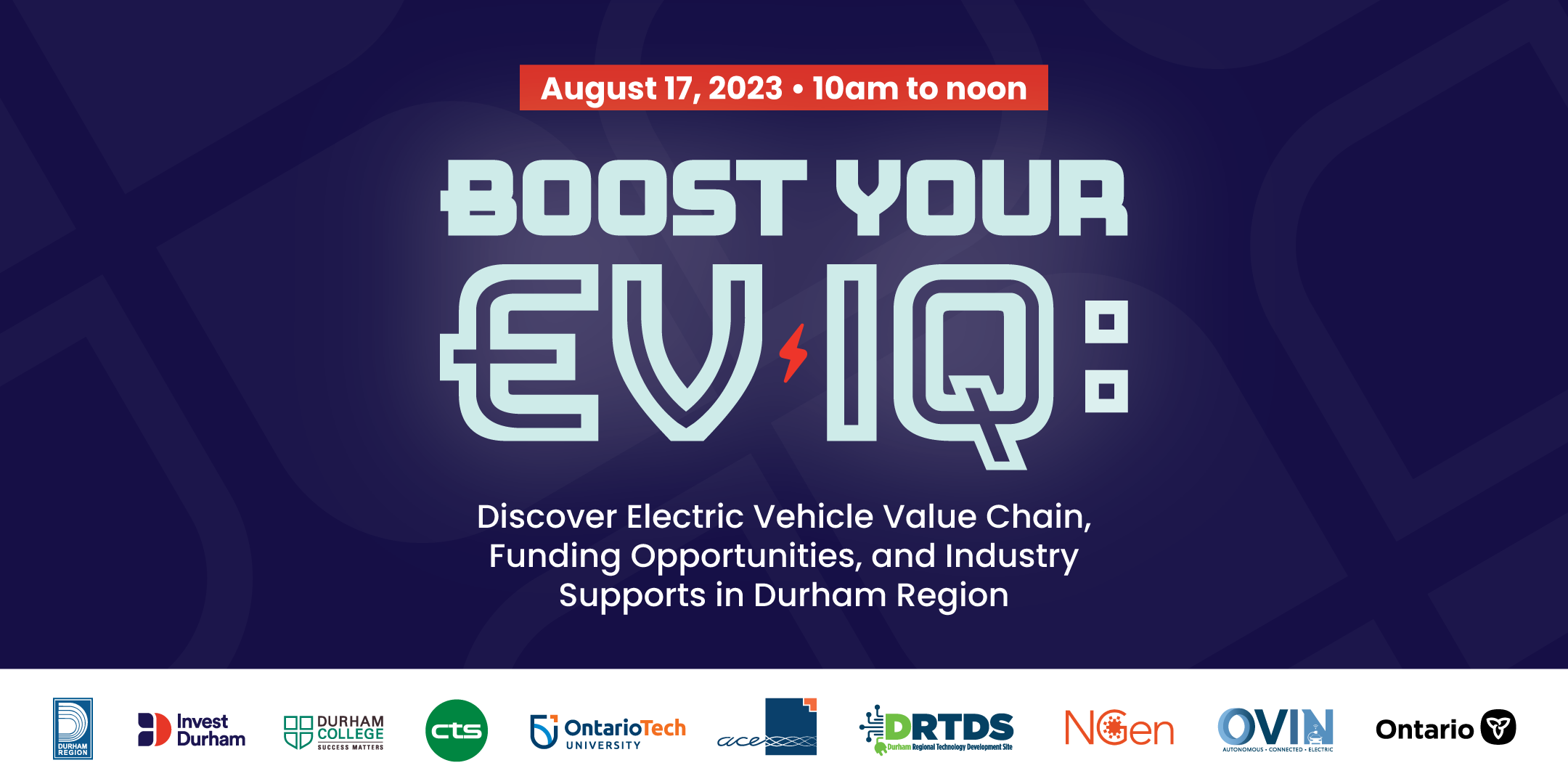 Posted on Thursday, July 27, 2023 11:38 AM
Whitby, Ontario – The Region of Durham's Economic Development and Tourism division (Invest Durham)—in partnership with Durham College, Ontario Tech University, Next Generation Manufacturing Canada (NGen), Ontario Vehicle Innovation Network (OVIN), and Durham Regional Technology Development Site (Durham RTDS)—are empowering the transition to Electric Vehicles (EV) through collaboration.
Located on the east side of the Greater Toronto Area, Durham Region offers a competitive business environment...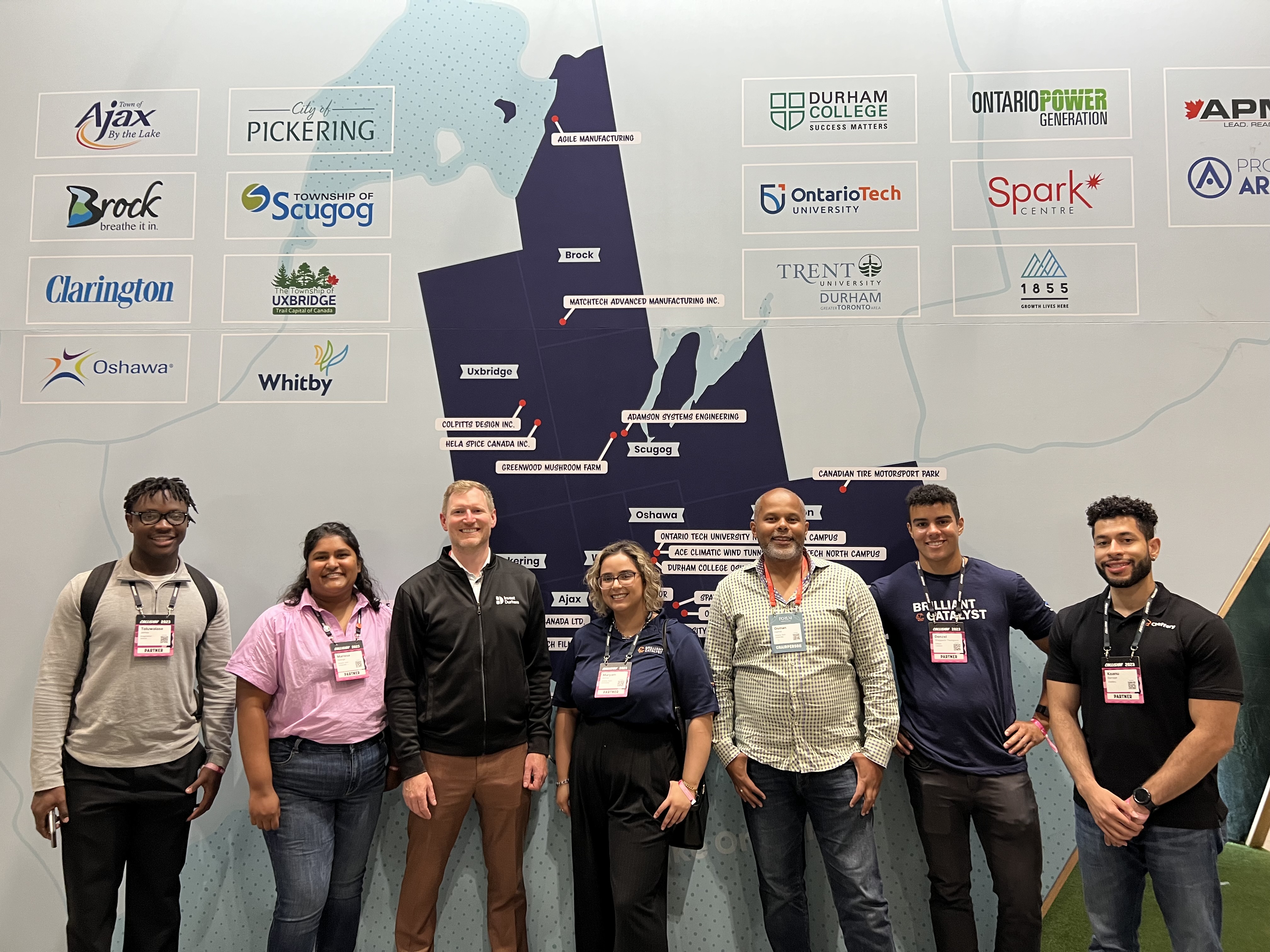 Posted on Wednesday, June 28, 2023 08:26 PM
Image: The Brilliant Catalyst team celebrates at Collision Conference with Invest Durham. From left to right is Toluwalase James, Marissa George, (Brilliant Catalyst) Simon Gill, Director, Economic Development and Tourism (Invest Durham), Maryam Akhtar, Dr. Osman Hamid, Denzel Sheppard-Thompson, Keanu Barrage (Brilliant Catalyst).
Brilliant Ventures Fund launching in Fall 2023 will focus on supporting startups in the community and beyond
Released June 28, 2023 via Ontario Tech University
Turning an...