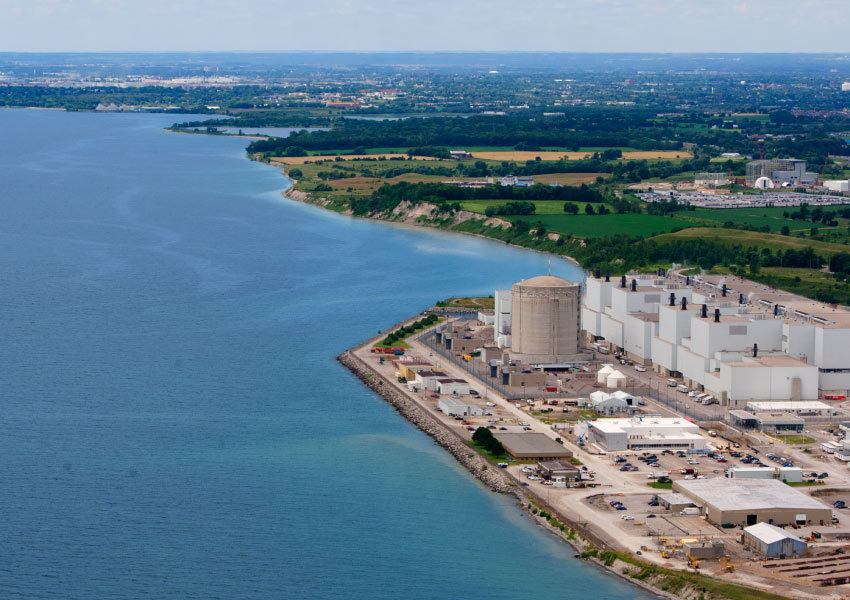 Whitby, Ontario – The following statement is being issued on behalf of John Henry, Regional Chair and Chief Executive Officer for The Regional Municipality of Durham:
"Today's announcement that Ontario Power Generation (OPG) will resume planning activities for new Small Modular Reactor (SMR) development at the Darlington Nuclear Generating Station is great news for the Region of Durham.
SMRs, like traditional nuclear reactors, are designed to provide safe, reliable, carbon-free electricity, but with a much smaller land footprint than current reactors. They also offer lower capital cost and faster deployment.
OPG is leading the way in the advancement of SMR technology, and Durham Region is excited by the economic opportunity of being one of the first sites globally for this emerging industrial subsector. For Durham, this development will help drive innovation and stimulate new business throughout our region. We look forward to working with OPG to achieve the community benefits associated with successful SMR development.
Durham Region is the Clean Energy Capital of Canada, producing about 30 per cent of Ontario's electricity, and is a recognized energy cluster with two nuclear generating stations. We have unique nuclear post-secondary degree programs, and a highly specialised workforce. As a clean energy sector leader, OPG produces life-saving isotopes right here in Durham and will soon be moving its headquarters to our region. With the potential for Durham to host the first grid-connected SMR, and the future home to a world-leading cluster of SMR technology companies, Durham and Ontario will be the clean energy capital of the world.
Durham Region has already taken important steps to accelerate the transition towards a low-carbon, climate resilient community. This development complements the shift to a low-carbon economy and achievement of GHG emissions targets; and will provide carbon-free, affordable, reliable, and safe energy. It's an exciting opportunity and highlights the economic potential of new nuclear across the country."