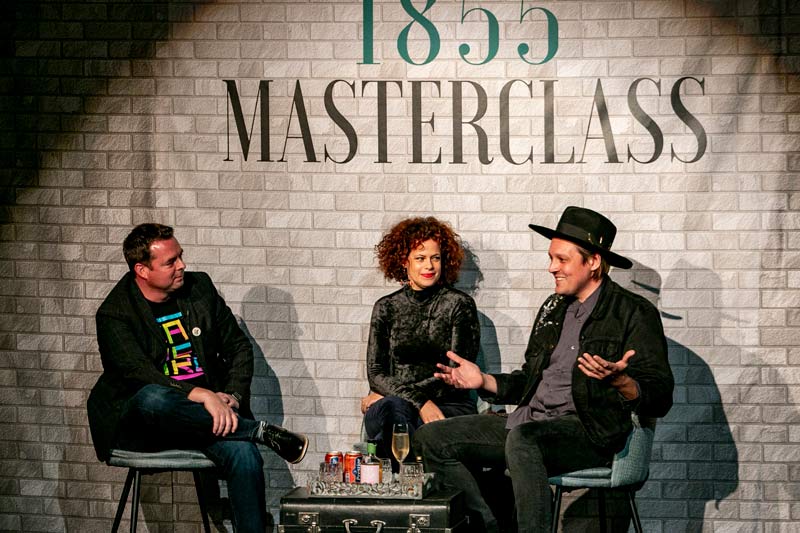 75 per cent of all new jobs being created are in the small business sector. Innovation, entrepreneurship, and small business development are vital components of economic growth in Canada.
With three post-secondary schools and over 25,000 students enrolled annually, Durham Region is a hot-bed of talent. Durham Region's foundation of innovation began with early settlement. Since 1864, when Robert McLaughlin started his journey to transform human mobility, businesses in Durham have committed to improve lives—not just for local residents—but also for the world.
We're confident our innovation community will continue to change the world. And whether you are an inspired new entrepreneur, or an experienced business owner seeking rapid growth, our network of government programs, academics, and existing community partners encourage and welcome innovation.
Durham Region's network of supports are committed to assisting the growth of businesses and encouraging entrepreneurship with resources like accelerators, incubators, and co-working spaces designed to support start-ups and developing technologies.
Learn more on how our thriving Durham Innovation Ecosystem can help you start and grow your business.

1855 Whitby

What they do: The 1855 Accelerator is a public private partnership (PPP) to support the growth of high potential technology companies. Located in Downtown Whitby, it has filled a gap that existed in the Durham Innovation Ecosystem so that rapidly growing companies can stay in Durham to continue their trajectory. At the accelerator, entrepreneurs can move to the next stage in the business development cycle; receive greater depth and breadth of support; and secure resources and capital to grow their business.
Notable program: 1855 MASTERCLASS features best-in-class industry leaders with proven track records of success- to inspire, empower, and equip our thriving business community with tools to achieve and drive growth. This intimate and exclusive showcase of "mastery" in thought leadership allows attendees to connect with industry leaders and cohorts for elite après-event networking in their virtual cocktail reception.
Who they serve: Technology companies
Alumni: Smart Desk, Shift Link, SpaceiShare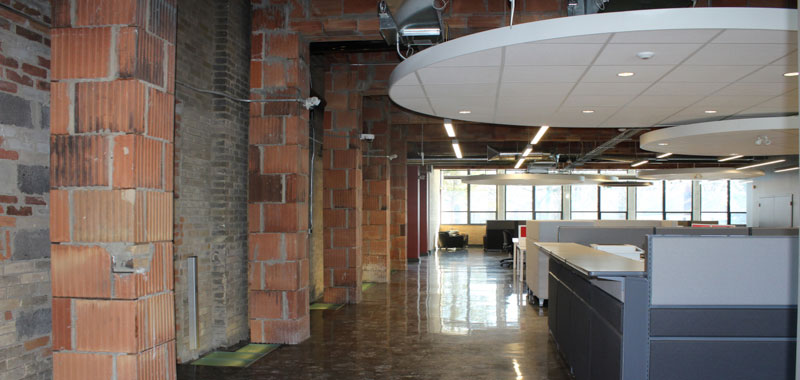 Source: 1855 Whitby
Business Advisory Centre Durham (BACD)

3000 Garden Street, Suite 200, Whitby
What they do: The Business Advisory Centre Durham Inc (BACD) is a not-for-profit small business centre located in Durham Region. They help businesses start up and grow through providing business advisory services (free for Durham Region Businesses), business planning, workshops and business training as well as entrepreneurial funding programs. Their mission is that every business they serve achieves business success.   
Notable program: Starter Company Plus Program - This program is for existing business owners operating between 1 to 3 years who are ready to start (market ready/ready to sell), to expand (hiring employees, contractors or getting a location) or buying a business in Durham Region.
Notable events:  Do It In Durham - Durham's celebration of Global Entrepreneurship Week - Nov 8 - 12 with over 40 business events and activities for businesses & entrepreneurs to attend.  See more at doitindurham.biz
Who they serve: Individuals and business owners wanting to start a business or grow their existing business
Alumni: Crave Donuts, Anja of Sweden, Mighty Harvest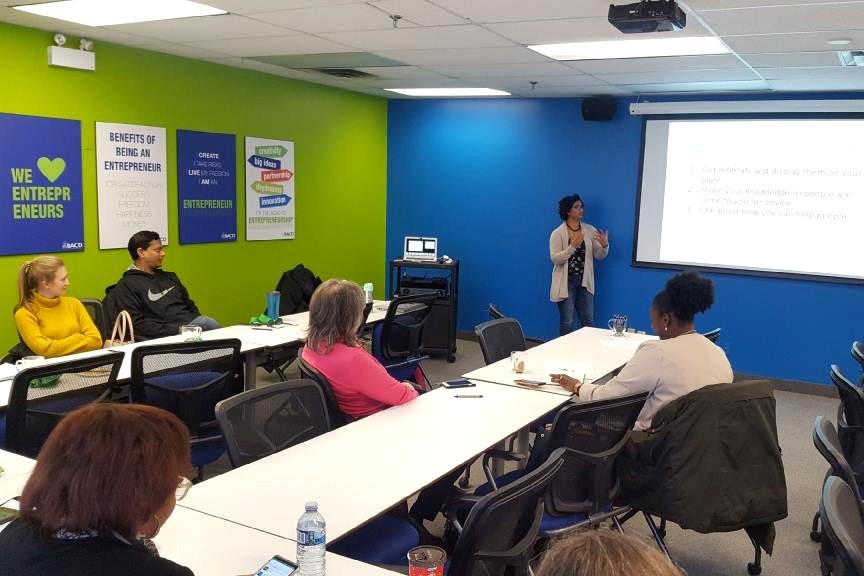 Source: BACD
Brilliant Catalyst Ontario Tech University

2000 Simcoe St. N., Oshawa
What they do: The Brilliant Catalyst is Durham Region's university-based incubator and focuses on propelling the next generation of innovation change makers. Through its creativity and entrepreneurship focused programming, the Brilliant Catalyst engages with students, alumni, faculty members and community members. The Brilliant Catalyst leverages its strong partnerships within the regional, Canadian and international entrepreneurship ecosystem to fully support its founders and industry partners.
Notable program: Brilliant Incubator - Four-month summer program that empowers founders to take concept through the ideation and validation stage of the entrepreneurial process.
Who they serve: Open to all Ontario Tech students, faculty members, alumni, and community members
Alumni: Sky Canvas Games, Turnkey Aquaponics, Marion Surgical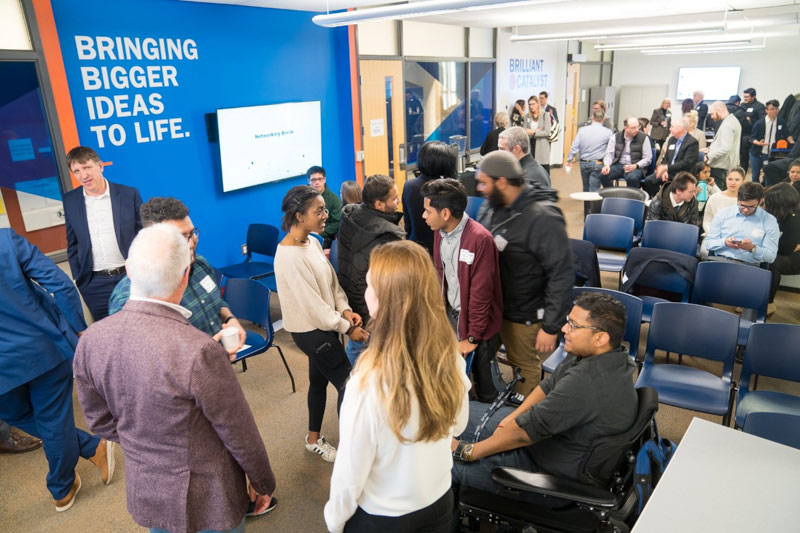 Source: Brilliant Catalyst
CO-iLAB HUB

600 Rossland Road West, Oshawa
What they do: The Co-iLab Hub was created by the Community Innovation Lab and partners to provide entrepreneurs and others with affordable co-working space, professional development, skills training and business advisors and mentors. Located in Oshawa, the Co-iLab Hub also offers entrepreneurs opportunities to connect with other entrepreneurs, industry leaders, innovators and thinkers. With free parking, it is a central access point for all entrepreneurs to collaborate, convene and co-create.
The Refinery – The Refinery pipeline is a business growth program designed by women, for women.
SPICE – Seniorpreneur Program 4 Innovation, Creativity and Entrepreneurship. SPICE is designed for people aged 55+ who want to explore entrepreneurship as a next career option.
NYI – NEET Youth Incubator. NYI is an immersive business start-up program for youth Not in Education, Employment or Training.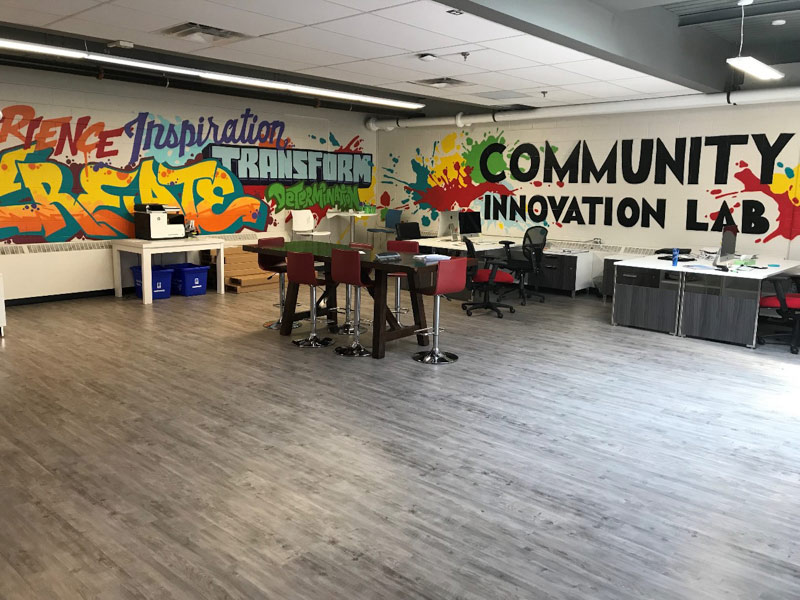 Source: Community Innovation Lab

FastStart at Durham College

2000 Simcoe St. N., Oshawa

What they do: FastStartDC is a free, extra-curricular program offered to students of Durham College (DC). Students from all of DC's programs and from any campus are eligible to participate. The FastStartDC program, which is located within the 360Insights Entrepreneurship Centre at DC's North Oshawa campus, is designed to help entrepreneurial students develop and launch their own businesses, while they are studying at Durham College. There are five industry streams of FastStart programming – Food, Technology, Social Enterprise, E-Commerce and the Arts.
Notable program: Maker2Market - The Maker2Market Program is for students creating beautiful handmade products and artwork. They help students build a brand, online store and we offer a series of marketplace and Pop-Up Shop opportunities where students can sell and explore valuable market research opportunities.
Who they serve: Current Durham College students
Alumni: Methodically Yours, New Studio Collective, Katherine Polack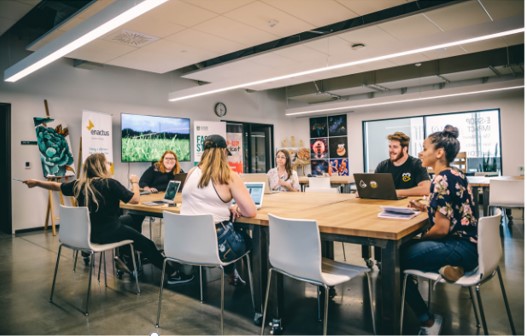 Source: Durham College
OPEN.innovate Creative Arts Incubator of Durham Region
 What they do: OPEN.innovate is a local not-for-profit organization with a mission to provide safe, inclusive and accessible spaces for diverse creatives aged 15-35, to access industry-leading resources and mentors to support their journey in building and maintaining careers in film/television, music and creative entrepreneurship. 
The OPEN. vision is to create inclusive spaces for creatives in the Durham Region to build community, develop new skills and open pathways to new opportunities in their field. The team is currently advocating for a dedicated space where the OPEN community can safely collaborate, learn, grow and create together.
Notable program: OPEN.innovate workshops & events. From film panels with top directors, to music workshops with the best producers in the world and business building programming; OPEN.innovate provides exclusive access to creatives in Durham Region. To get event updates, sign up for their newsletter.
Who they serve:  Young people of all backgrounds, creatives
Community: @sarah_delangel – Photographer, @realcalebanton - Music Artist, @leezus.walks -  Audio Engineer, @deenanina - Film Industry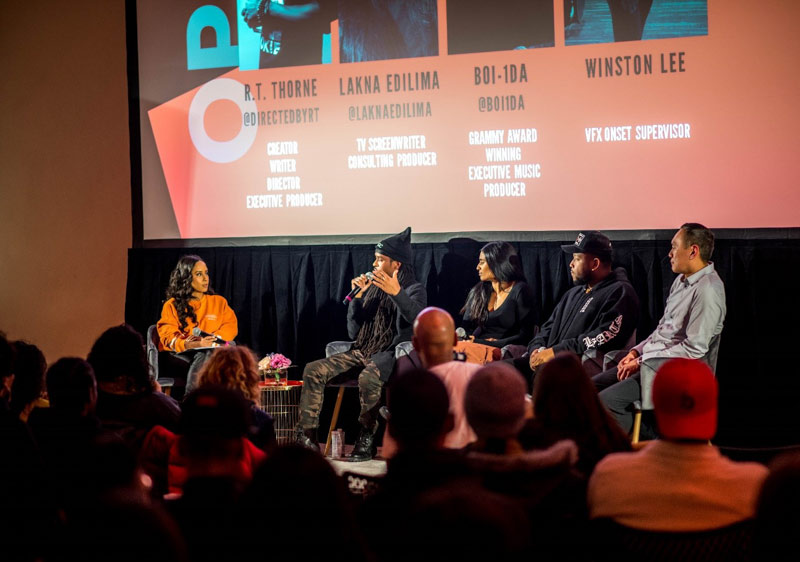 Source: OPEN.innovate
Spark Centre

2 Simcoe St. S. #300, Oshawa
What they do: Spark Centre, Durham's Regional Innovation Centre (RIC), provides support to earlier stage and pre-revenue technology start-up companies. Located in Downtown Oshawa, Spark Centre acts as a "one-stop shop" providing business coaching and mentorship, learning tools and connections to business and research networks. The centre also offers help with access to investment and funding, ultimately creating jobs and wealth within Durham Region. Spark Centre has advised close to 600 companies in all facets of business and has 19 professionals focused on helping clients achieve scalable revenue and long-term success. Clients range in focus and include wearable technology, clean tech, health, software and invention.
Who they serve: Businesses under five years incorporated, making less than 1 million dollars annually, product or service must be innovative and have some level of technology
Alumni: iApotheca, AcreageWay, Omniware, First 30, Pasta Tavola, Axcessiom Technologies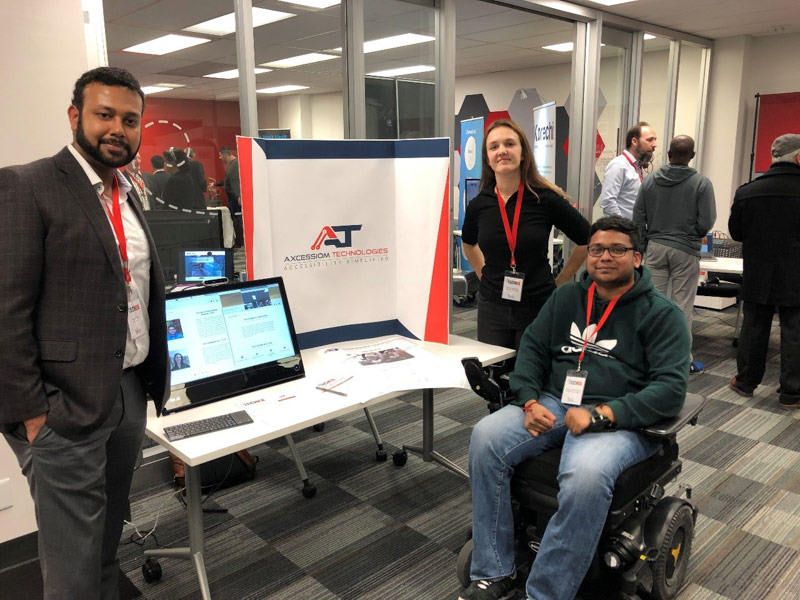 Source: Spark Centre
Venture Development Institute 

1315 Pickering Parkway – Suite 203, Pickering
What they do: Venture Development Institute (VDI) is a specialized startup incubator located in Pickering that provides comprehensive and immersive programs and services to help founders at all stages of their entrepreneurial journey. VDI's incubation programs provide entrepreneurs and start-ups with the resources and tools to convert their innovative ideas into scalable businesses. As of December 2020, VDI has supported over 80 companies from more than 20 countries and raised over $20 Million in investment capital. 
Notable program: Incubator Program - VDI's Startup Incubator offers a collaborative 12-week program designed with their sole purpose as an Incubator in mind: Help New Startups Succeed.
Who they serve: Youth grade 8 to 12, international students, entrepreneurs