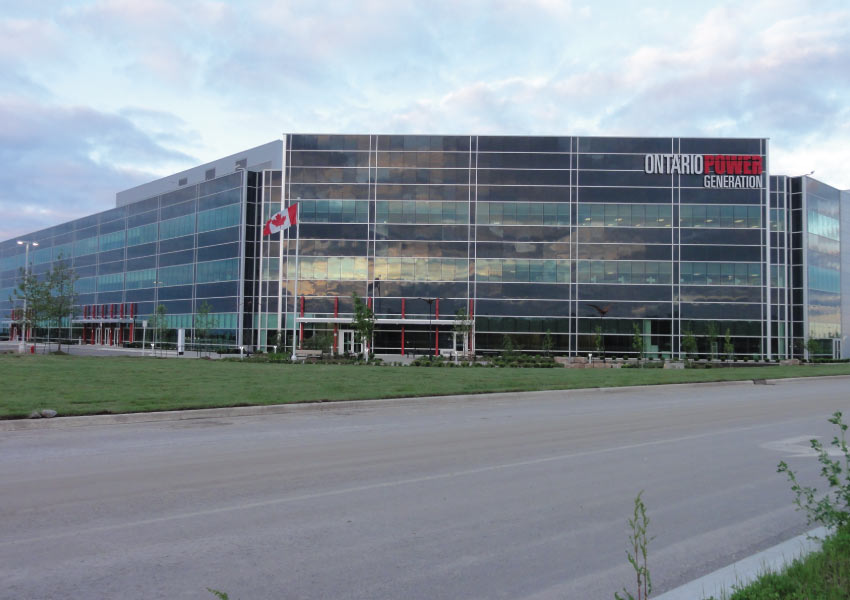 Whitby, Ontario – Ontario Power Generation (OPG) today announced it will build a new Corporate Campus, in the Municipality of Clarington, by 2024. The building will house corporate headquarters, in addition to renewable generation and nuclear staff; bringing more than 2,000 jobs to the area.
"We are very pleased that OPG—one of our longest-standing partners—has decided to build its new corporate headquarters in Durham Region. This investment will help to ensure that our region remains a focal point for clean energy excellence and innovation for decades," said Regional Chair John Henry. "OPG's existing operations in Durham are partly why we have such a robust reputation for excellence in the electricity generation industry. Plus, the new Corporate Campus will help make us a strong leader in Canada for energy and engineering."
Henry continued: "OPG produces about 50 per cent of the province's electricity each day. Its 30-year safety record, and exceptional corporate citizenship, are just two of the reasons why our community supports its operations."
Durham Region has the workforce to support excellence in the energy industry. We are known for innovation, a rich cultural heritage, strong creative culture, and affordable real estate. Plus, our local centres of excellence offer a chance for entrepreneurs, innovators, investors, researchers and students to exchange ideas, help each other innovate and scale, and be part of an ecosystem. It truly is the ideal place to live, work, innovate and invest.
"OPG's new corporate campus—here in Durham—will have a tremendous positive impact on the level of innovation and excellence in our local energy sector. Durham Region is one of the fastest growing municipalities in North America," said Simon Gill, Director of Economic Development and Tourism. "We expect specialized engineering, environmental, construction and related professional service industries to grow rapidly here. Plus, our strong relationship with OPG is a major driver for economic growth. We welcome new opportunities for innovation and collaboration; developing new, long-term partnerships to strengthen our region."
Durham Region is an energy sector leader; known as the Clean Energy Capital of Canada. Other key economic sectors include: agri-business; health sciences; innovative technology; manufacturing and tourism.