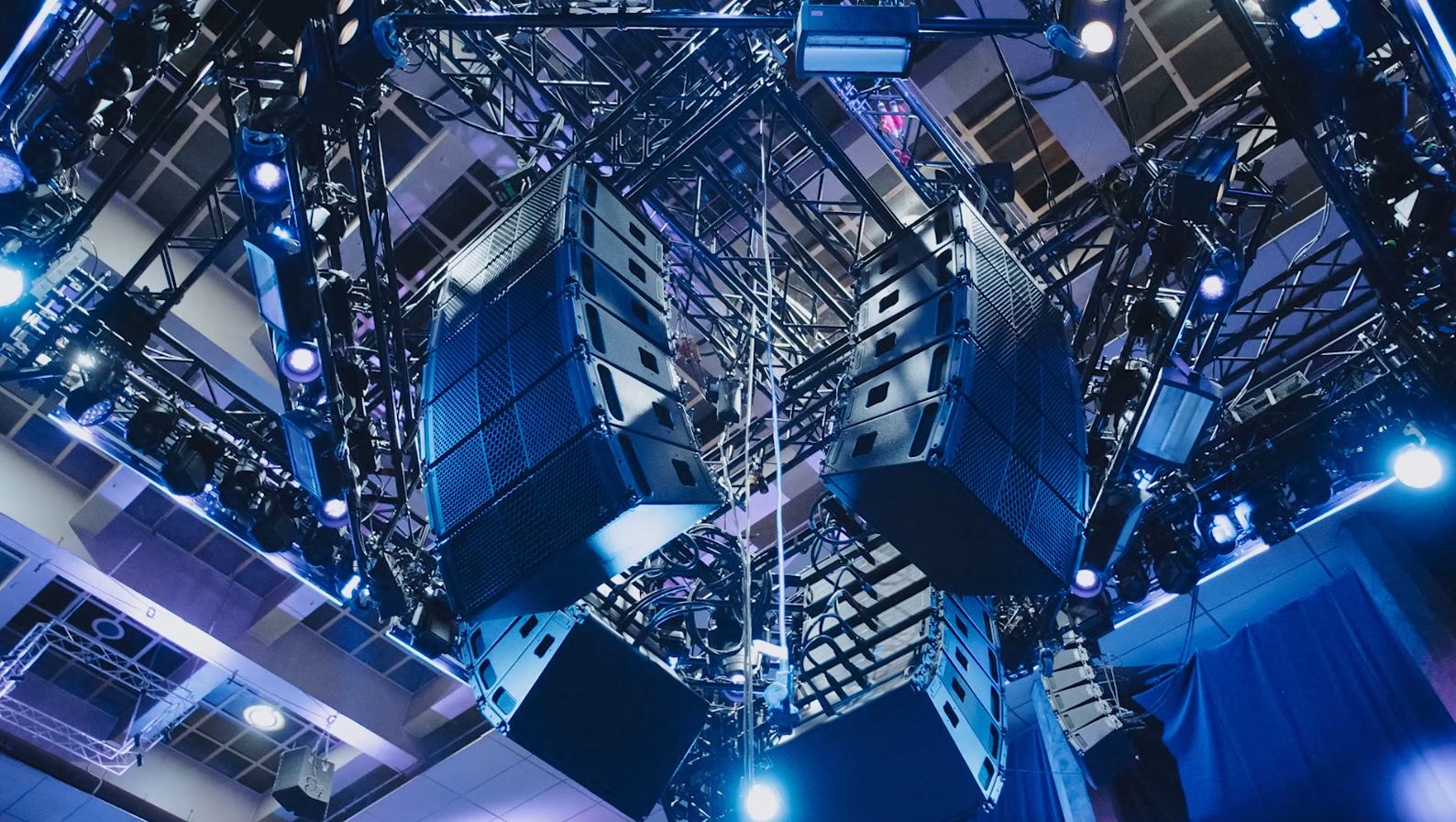 By Will McGuirk
Sound travels. Music moves around the globe, and helping to amplify it all is Adamson Systems Engineering from their base in Port Perry. Their loudspeaker systems can be heard in venues all over the world—at the Paradiso in Amsterdam; at the Hawke's Bay Arts & Events Centre in New Zealand; at Studio 104 in Paris, France; the Claude Debussy Theatre in Cannes, France; the Olavshallen Concert Hall in Trondheim, Norway; and yes, Adamson speakers are even good enough for Elvis himself as they are used at the Graceland Soundstage in Memphis, the birthplace of Rock 'n' Roll and Home of the Blues.
Endorsements for the Adamson rigs come from across the sound industry. Scott Eisenberg, Front-of-house (FOH) for Imagine Dragons says Adamson is his "first choice worldwide for the most powerful and musical impact", and Shawn London, FOH for Eagles of Death Metal, says, "It's the best system on the market."
Brock Adamson started the company more than 40 years ago when he lived in Vancouver building loudspeakers for performance venues and recording studios. Adamson then landed a gig as event site audio consultant for the 1986 Vancouver Expo "Transportation and Communication: World in Motion – World in Touch".
Adamson is now on the leading edge of audio equipment innovation with a series of patents and development shaping the industry as a whole, and one of Canada's most notable exporters of loudspeaker tech for the professional audio sectors. Their goal is always to reproduce audio with clarity and power, and to stay true to the natural source.
Twenty years ago, the company moved to Durham Region. First to Pickering, then to their present location at Port Perry where they have become one of the largest employers in the Township of Scugog. More than one hundred skilled craftspeople work at Adamson, from design to development and onto production.
Project manager, Dwayne Slack, says plans are in place to expand and update the facility, much of it being an investment in employee facilities like lunchrooms and washrooms.
"Approximately 40 per cent of the new expansion is dedicated to employee amenities, much of which are still being worked out. There will be an upgrade in quality compared to existing infrastructure that is nearly 20 years old, as well as a more convenient location for the majority of our factory employees."
Adamson employs globally with sales and support staff around the world, including in the USA, Germany and Thailand, as well as employees with a more localized commute.
"We have employees from all over the Durham Region, in all age groups," says Slack. "Our on-site training is specific to the tasks required by our skilled employees. Over the years, we have had co-op students and internships from the local high school here in Port Perry, as well as Durham College."
As to the 'why' of choosing Port Perry, Brock Adamson—who won the Parnelli Audio Innovator award in 2019—has said publicly, "I don't like being jammed in and surrounded by the city and [in Port Perry] we've got lots of space to measure, test and A/B big loudspeaker systems outside."
It seems wide open spaces are great for testing loudspeakers… Who knew?
Learn more about Adamson Systems Engineering and explore their product line up at AdamsonSystems.com.
Growth Mode is a series of stories about thriving businesses choosing to grow and innovate in Durham Region.