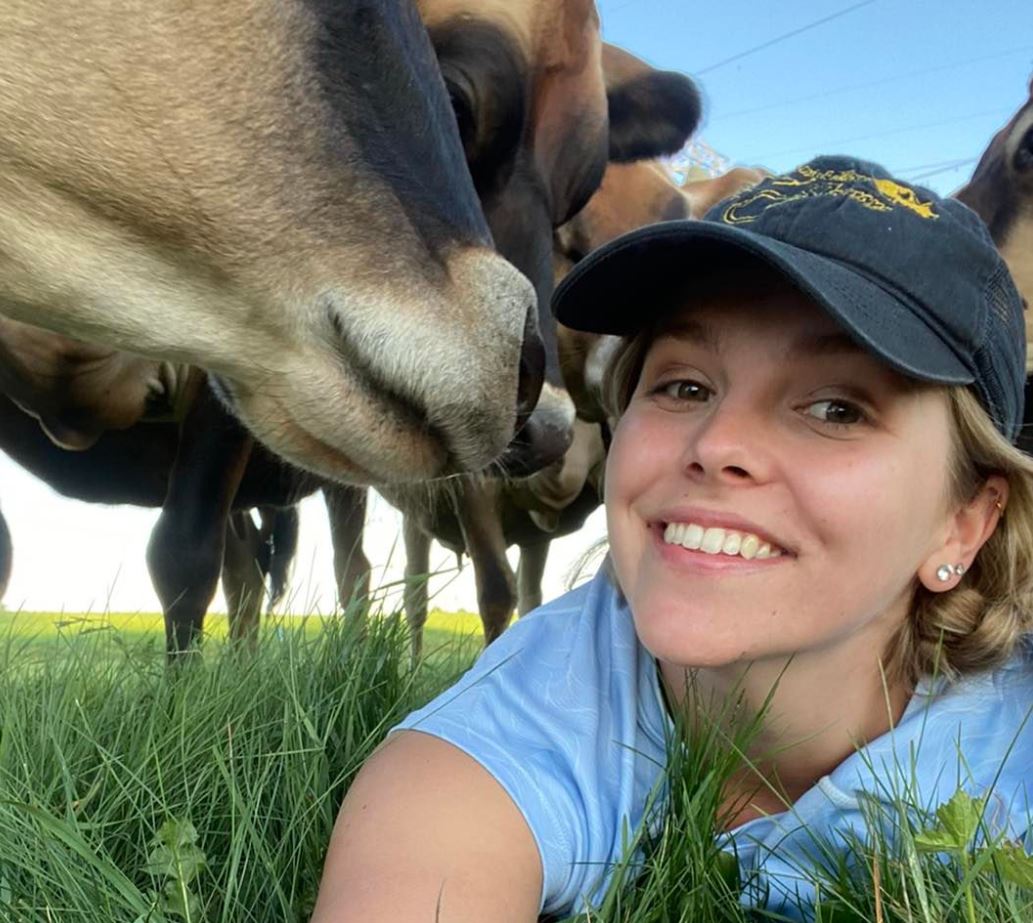 By Jennifer Foden

These three farming businesses are not only contributing to the ongoing success of the agricultural industry in Durham Region, but they're thinking outside the box while doing it.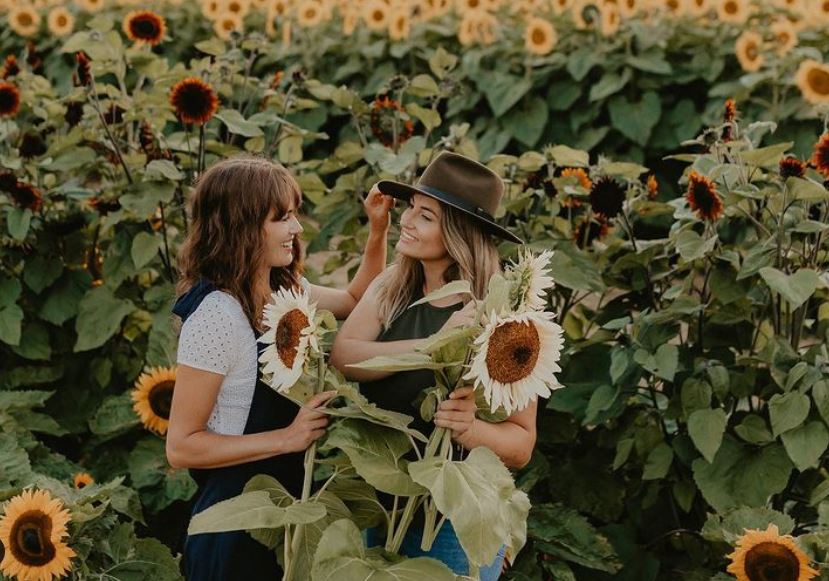 Sunflower Farm Photo courtesy of Kailey Jane Photography
The Sunflower Farm
Ursula Kressibucher, owner and CEO of The Sunflower Farm, an agricultural tourism (agri-tourism) business located in the north end of Durham Region, was born and raised on a farm in Beaverton—the same one her Swiss grandmother started when she moved to Canada in 1957. However, when Ursula was a teenager, she caught the travel bug. "I always thought I'd be out of my small town and never look back," she says.
In 2019, when Ursula was looking for a global development or educational tourism job in downtown Toronto, she wasn't having any success. "When no one hired me, I decided to take a chance on myself and create the job I wanted," she says. So, Ursula returned back home to Beaverton with an idea. "My parents continue to be active farmers, so I approached them with a business plan for me to rent some acreage and begin an agri-tourism sunflower farm," Ursula says. "After some hesitation and skepticism, I was given the green light."
The farm opened in 2020 and has grown from 10 acres to 20, and a second four-acre location opened this year in Lindsay. Both locations feature a sunflower-shaped trail and visitors can walk through the property (filled with hundreds of thousands of bright-yellow flowers), snap photos, buy bouquets or check out on-farm programming like picnics, live music and yoga.
Ursula's passion for global development has found its way into the business, too. She plans fundraising events on the farm to help support organizations like the Women's Resources of Kawartha Lakes (her late grandmother's favourite), the Canadian Mental Health Association, Speak Up for Lee and the Canada-Ukraine Foundation (sunflowers are Ukraine's national flower).
As for where she sees her business in the future? "I'd love to continue working with other entrepreneurs, farms and businesses challenging the norm and who strive to create more impact both locally and globally," she says. "I want The Sunflower Farm to be more than just a stop on a road trip. I hope to grow one's understanding and appreciation for agriculture."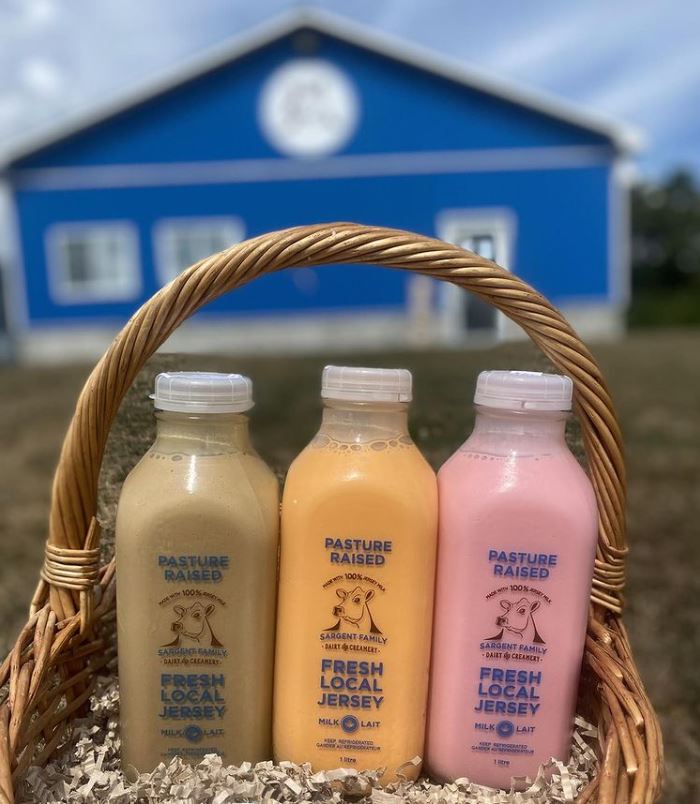 Sargent Family Dairy
When you think of an quintessential family business—Sargent Family Dairy is it. Tim and Sharyn, parents and Chief Executive Officers, manage the farm and store, and their three kids, Daniel, Melyssa and Benjamin, all in their '20s, do everything from look after the animals and the production of their dairy products to liaising with retailers.
The Sargent family has been farming since the late 1800s and they moved to their current location in Enniskillen in the '90s. However, the on-farm dairy processing facility, where they pasteurize their own Jersey cow milk to make into various products, opened in 2021. "We thought of starting this business as a way to diversify the farm," says Melyssa, the business' operations manager. "Daniel, myself and Benjamin all wanted to take over the family farm—we love the cows and the farming lifestyle—but there wasn't enough income for four families by just milking 60 cows." Enter: farm-fresh products made right on-site.
The new business has expanded quickly. Not only have they scaled from starting in four to being in almost 30 retailers in just one year, they started off with three dairy products and now have over a dozen. What's for sale? Everything from whole milk, coffee cream and chocolate milk to cheese curds, a mild cheddar and flavoured milks like strawberry, banana, root beer float and orange creamsicle (a customer favourite). "We're the only farm processing their own milk in the region," says Melyssa. "We were able to cut out the middleman and bring an on-farm dairy to Durham Region."
Melyssa credits the success of the business to the support of the surrounding community. Not only did local residents come out to buy Sargent Family Dairy's cheese, milk and butter, they provided mentorship along the way and became their loyal employees. "Finding good people to employ—that believe in you and believe in the product they're helping to make and sell—is essential," Melyssa says. "We got extremely lucky."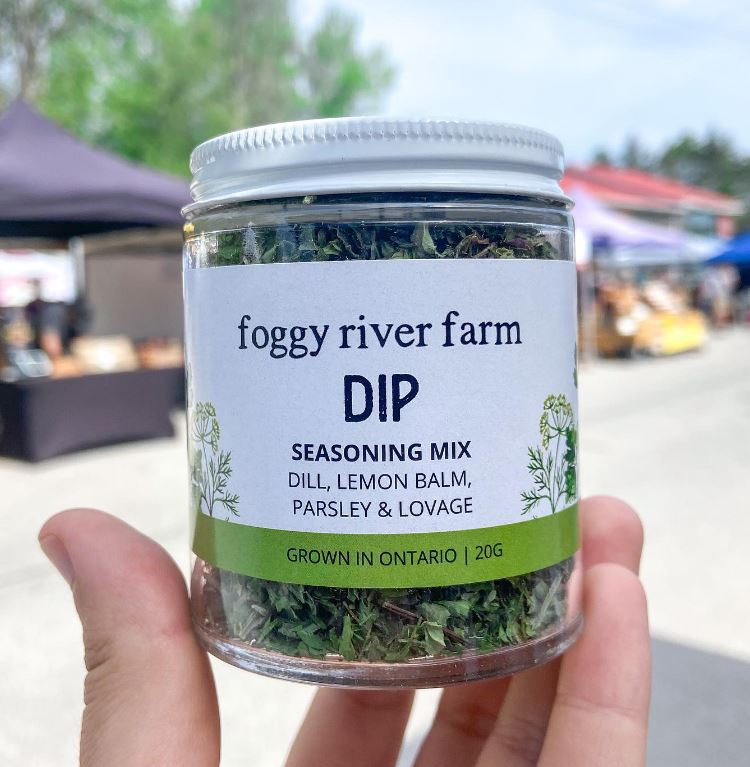 Foggy River Farm
Kate and Phil Collins, a married couple and co-owners of Foggy River Farm, a two-acre medicinal and culinary herb farm in north Durham, started a small vegetable homestead in 2013. In 2017, after a series of difficult personal health events, the focus of the business shifted: "We started making herbal products that we wanted for our own family," says Kate. "And realized how many others could benefit from them as well."

The business, with acreage in both Uxbridge and Sunderland, cultivates more than 40 different types of herbs, including red clover, thyme, oregano, catnip, nettles, yarrow, sage, lemon balm, anise hyssop, mint, lavender, chamomile, burdock and more. They are then transformed into herbal teas, culinary seasonings, tinctures (concentrated herbal extracts) and skin care products like face serums and hand salves.

The business started very small with a booth at the local Uxbridge Farmers' Market, but has since expanded in not only their product offerings but their reach, too. "We've gone from designing and printing tea labels the night before the farmers' market on our printer at home to now outsourcing the printing right onto the tea pouches," says Kate. "This seemingly small milestone is significant to a business of our size." They've since opened an online store and ship their products across Canada. They also have several retailers across Ontario who carry their tea.

The company, which helps support people's well-being, is honest about the future goals of the business: make it more personally sustainable. "We dance with burnout too frequently," says Kate. "We need to refine both the farming and marketing aspects of our operation so that our bodies and minds can sustain this in the long run."

Kate's advice for folks considering opening up a farming business in Durham Region? "Your time is precious," she says. "And it's easy to get spread too thin by jumping on every opportunity. Say 'yes' to what is most aligned with your vision and values and to what you can earn a profit on. If you can't pay yourself, your business can't survive."