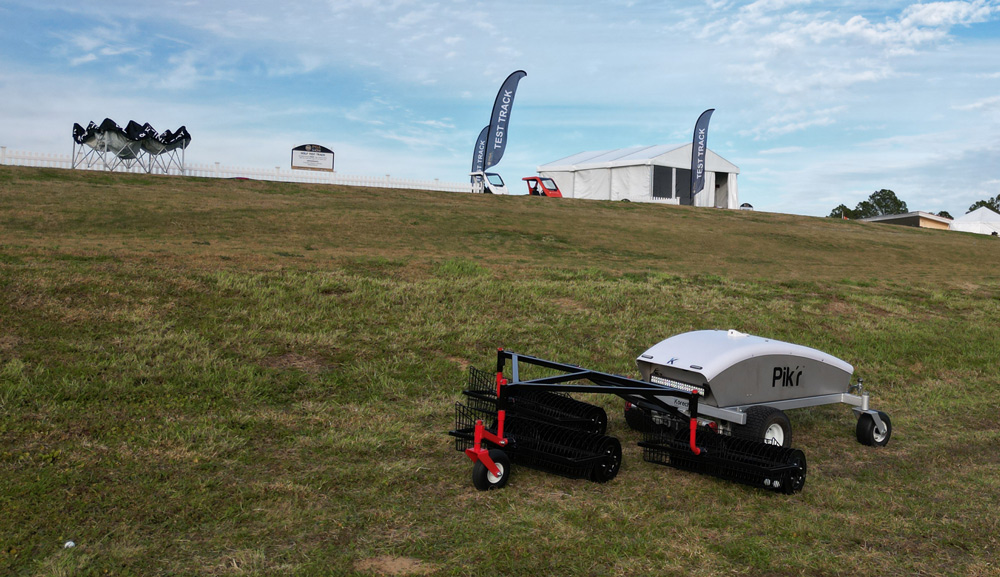 By Jennifer Foden

Durham Region has a strong centuries-old agricultural industry. However, these three agri-tech companies—focusing on everything from robotics to vertical farming—are innovating it.
Korechi Innovations Inc.
Although Sougata Pahari's business has always been about developing robotic platforms, it has pivoted several times to get where it is today. Sougata, the founder and Chief Executive Officer of Korechi Innovations Inc., started his company in 2016 with the idea to build a robotic platform to measure the thickness of ice on ponds and lakes in order to keep people safe. "We realized there wasn't really a market for this," he says. "So, we pivoted to line-painting robots for athletic fields." In search of a bigger customer base, he pivoted again in 2017, this time to farming robots. The first one, RoamIO-mini, can autonomously navigate fields with centimetre-level precision and performs repetitive tasks like cultivating, seeding, weeding and data-logging.

Since then, Sougata has created two additional farming robots. "We are Ontario's only designers and manufacturers of farming robots," he says. "Our core strength is the ability to efficiently navigate a robotic platform in rugged terrain." He's also since launched the company's first robot for the golf industry. "The need for automation has never been greater and we expect to grow our fleet greatly over the coming years," says Sougata.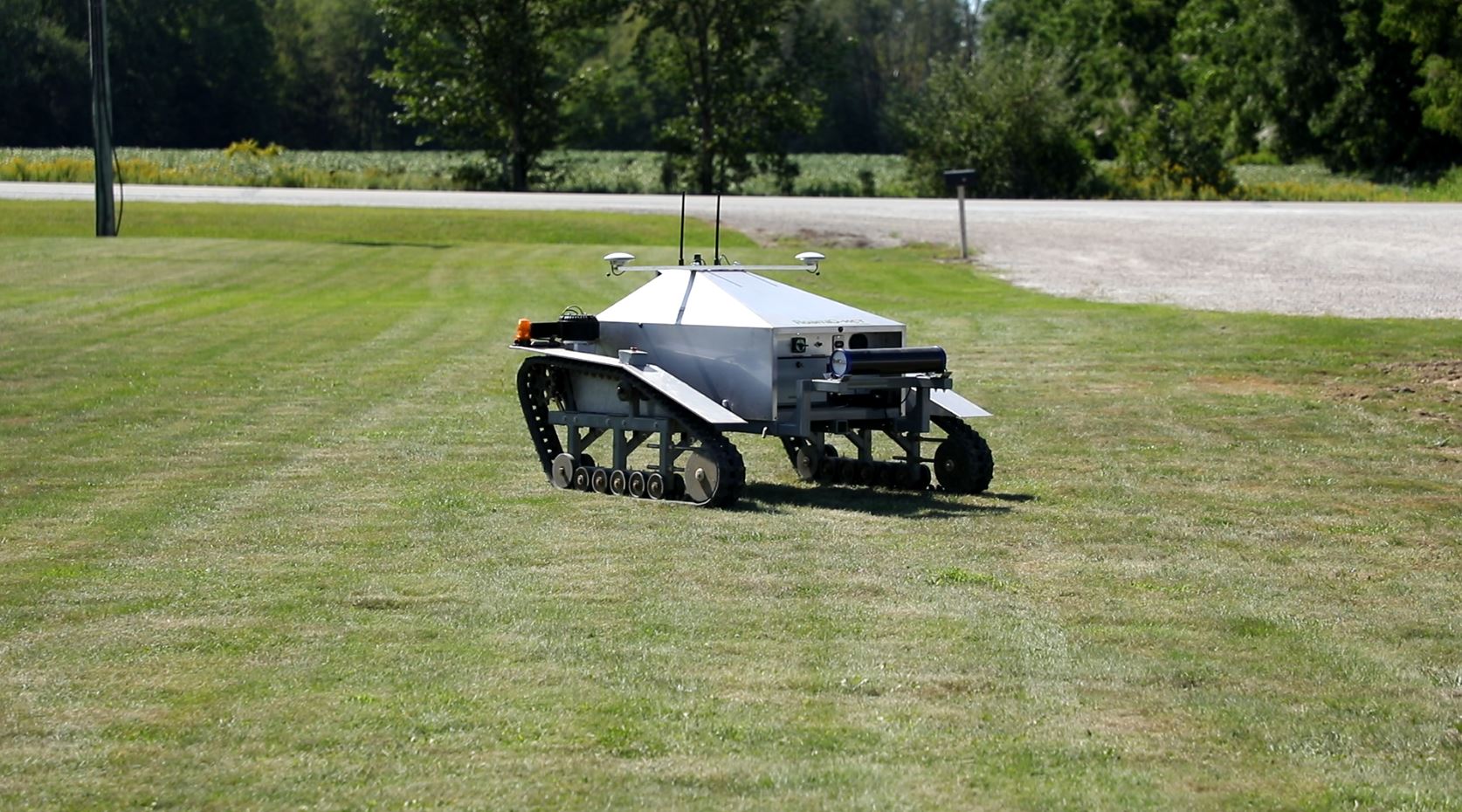 Sougata was originally living and working in Hamilton, but moved to Oshawa in 2018. "I moved to the region for personal reasons," he says. "However, it was logical to move the business here, too. Durham has a rich manufacturing heritage and as a result there are lots of talented people with skills such as welding, painting and assembling sensitive equipment."

Sougata is not only thankful for the local talent pool in Durham that has helped him to grow his business, but for the region's resources, too. He points to both the Spark Centre, an Oshawa-based innovation hub, and Invest Durham, the Region of Durham's Economic Development and Tourism Division, as valuable organizations. "From promoting us on social media to providing us with office space, to connecting us with key advisors—both have supported us."

Mighty Harvest
When Derrik Stevenson founded Mighty Harvest in 2021, he didn't know who his main clients would be. The vertical farm in Oshawa grows leafy greens, herbs and microgreens. "We attempted grocery, direct to consumer and restaurants," says Derrik. "We found our niche being a 'craft grower' for restaurants. We work extremely closely with our chef partners to ensure the varieties we grow will make their restaurant stand out from the crowd." He works with fine-dining restaurants and five-star hotels, and plans to tap into the grocery market in the coming years.

Before Derrik started Mighty Harvest, he worked in an office-based compliance job. "It was not the right environment for me," Derrik says. "I have long been interested in sustainability, as well as plant-based food. Vertical farming was a merging of these interests." The company's produce is grown in a warehouse using LED lights and a hydroponic watering system. By growing indoors, Derrik is able to offer products 365 days a year, and unlike many other conventional growers, the company doesn't use pesticides.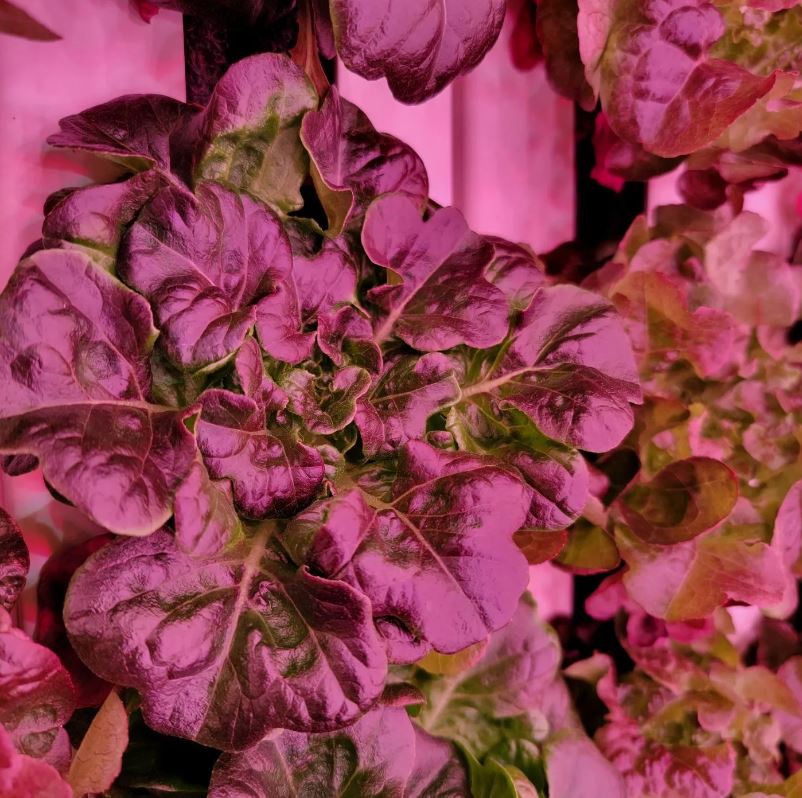 Derrik grew up in Durham Region and says it's a great place to do business. "Since I grew up here, I understand the market quite well. Also, its proximity to Toronto offers great opportunity in terms of population and the sheer number of restaurants, while also being more affordable to live here. We also have access to great talent from Durham College's horticulture programs."

Derrik has worked closely with Business Advisory Centre Durham (BACD), a Whitby-based non-profit small business support service, as well as Invest Durham. "BACD has been a great resource to establish a marketing plan and organizational structure, and for networking opportunities and workshops," says Derrik. "Invest Durham's agricultural team has been helpful in identifying specific opportunities for farming, such as organizations to join, grants, and even contacts to reach out to."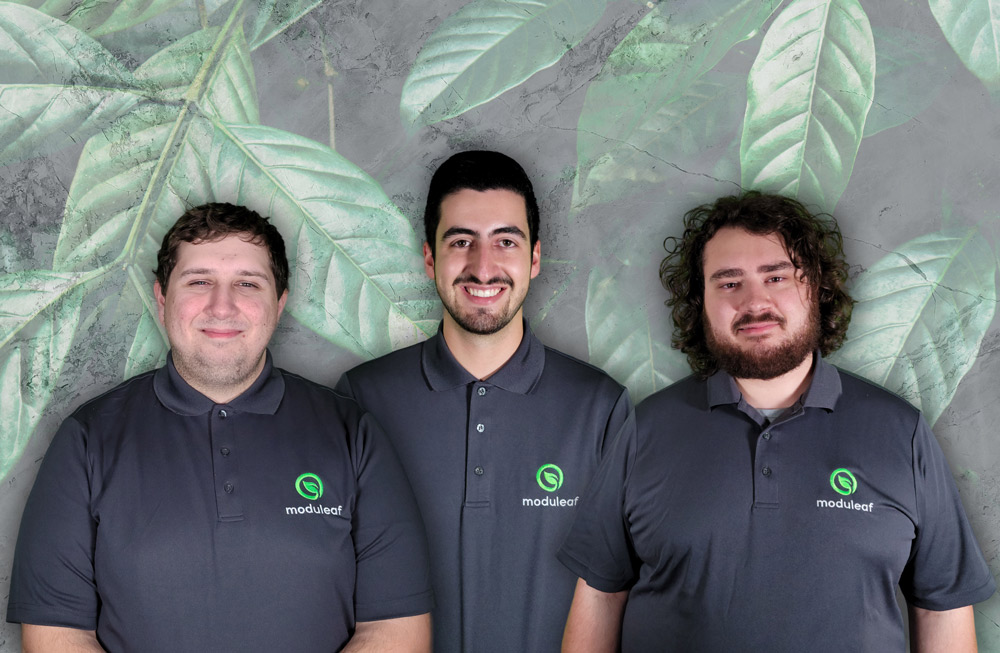 Moduleaf
Moduleaf, an Oshawa-based technology startup, was founded in June 2022 when three Ontario Tech University engineering students—Nicholas Varas, Andrew Champ and Mitchell Vella—met up to decide what to do for their final year university project. The trio decided to develop a robot that could autonomously monitor and harvest crops grown in an indoor farming environment. They ended up taking their idea to Brilliant Catalyst, the university's start-up incubator, as they believed it was a viable business idea. "Ultimately, we aim to bring a competitive edge to local growers by allowing them to not only produce fresh greens, berries and vegetables year-round, but also at a consistent and affordable cost for consumers," says Nicholas, co-founder and CEO. The co-founders are currently developing and testing prototypes and plan to focus on the business full-time once they graduate in the spring and secure funding.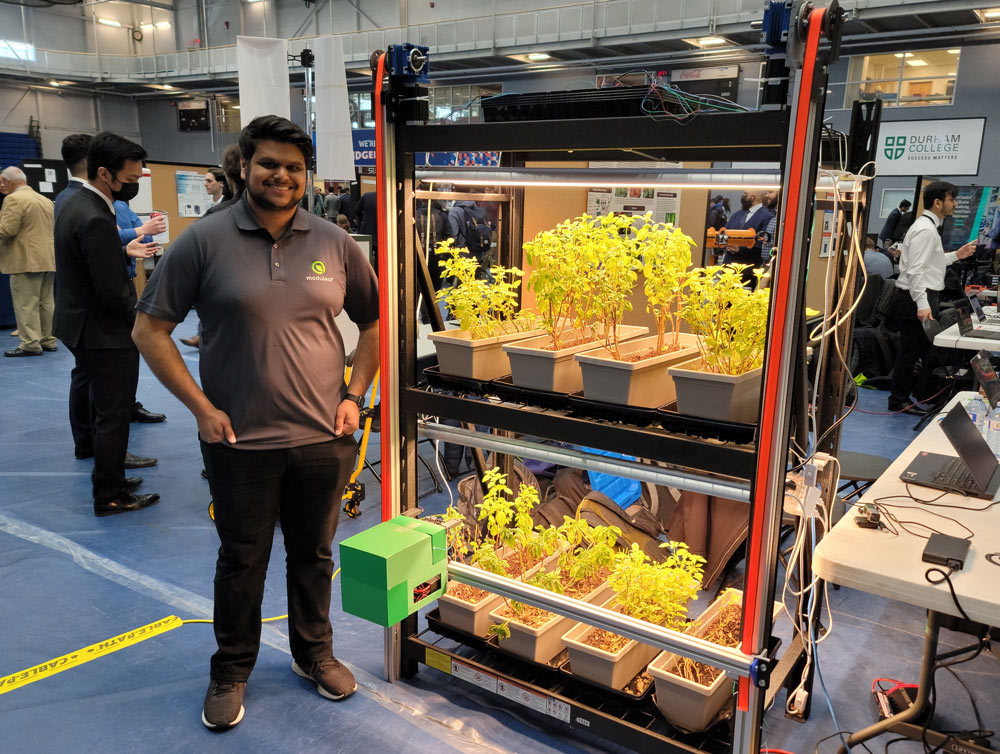 One of the driving forces behind the new start-up is to drive social change. "We're striving to join the fight against the global food crisis by tackling the many challenges currently faced in traditional farming—like poor weather conditions, pests, high labour costs and excessive freshwater use," says Nicholas. Moduleaf is planning to develop a pilot project for an energy efficient greenhouses on the Ontario Tech campus to help fight food insecurity for students on campus, as well as residents across Durham Region. They also have plans to work with Growcer, an Ottawa-based start-up that develops vertical farms inside of refurbished shipping containers, that are then delivered to remote communities to help with sustainable food production.
Even though the start-up is new, the co-founders recognize how important their current location is to the success of their business in the future. "Durham Region has a strong agricultural sector and its strategically located near Toronto," says Nicholas. "And, the heart of Moduleaf lies deeply within its roots at Ontario Tech University," he adds. "The founders would like to give back to the campus and its surrounding community for all of its incredible and generous support."