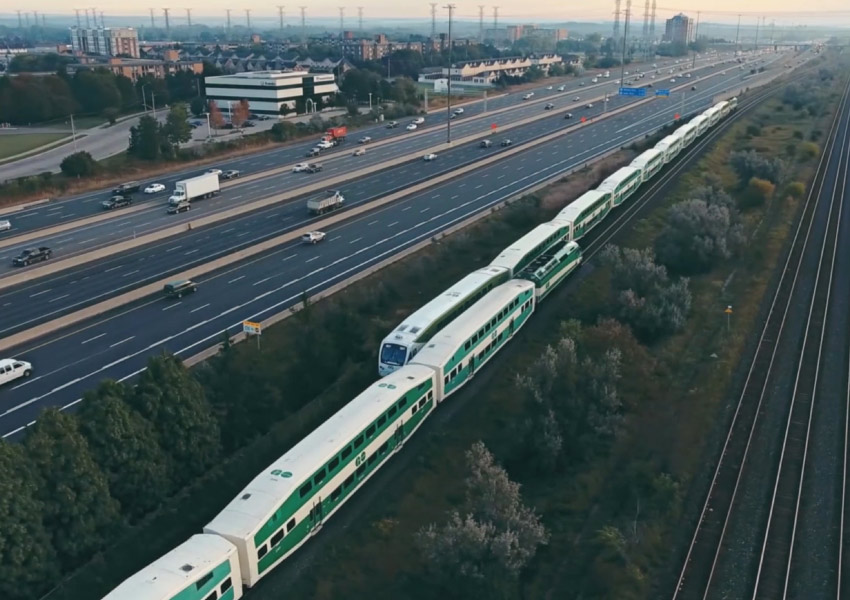 Whitby, Ontario – The following statement is being issued on behalf of John Henry, Regional Chair and Chief Executive Officer for The Regional Municipality of Durham; Dan Carter, Mayor of the City of Oshawa; and Adrian Foster, Mayor of the Municipality of Clarington:
"Today, the Metrolinx Board of Directors endorsed the GO East Rail Extension through Oshawa to Bowmanville in Clarington, featuring four new station stops located along the Canadian Pacific mainline north of Highway 401.
These stations—located at Thornton's Corners, on the east side of Thornton Road South in Oshawa, a central station just south of downtown Oshawa, and GO stations in both Courtice and Bowmanville—will drive economic revitalization in several key areas, while supporting active transportation within our communities. This investment is expected to have a positive economic impact on the communities for the next 50 years.
This project will provide direct access to our local post-secondary campuses. Further, it will connect to and help strengthen the existing transit hub in downtown Oshawa (at the junction of Durham Region Transit's Rapid Transit on Highway 2 and Simcoe Street in the City of Oshawa). In Clarington, the stations offer opportunities for transit-oriented development for walkable, compact, pedestrian-oriented places where people can work and find entertainment.
It's been more than 30 years since Durham Region first heard about a train extension into Clarington. And almost a decade since an approved environmental assessment confirmed a preferred route north of Highway 401.
We look forward to the results of the Preliminary Design Business Case process, and learning more about how this project will deliver two-way, all-day service that balances ridership, benefits and overall project costs.
The Region of Durham, the City of Oshawa and the Municipality of Clarington continue to encourage Metrolinx and the province to provide the financial support to advance this much anticipated project in a timely manner."
For more information, please contact Corporate Communications.