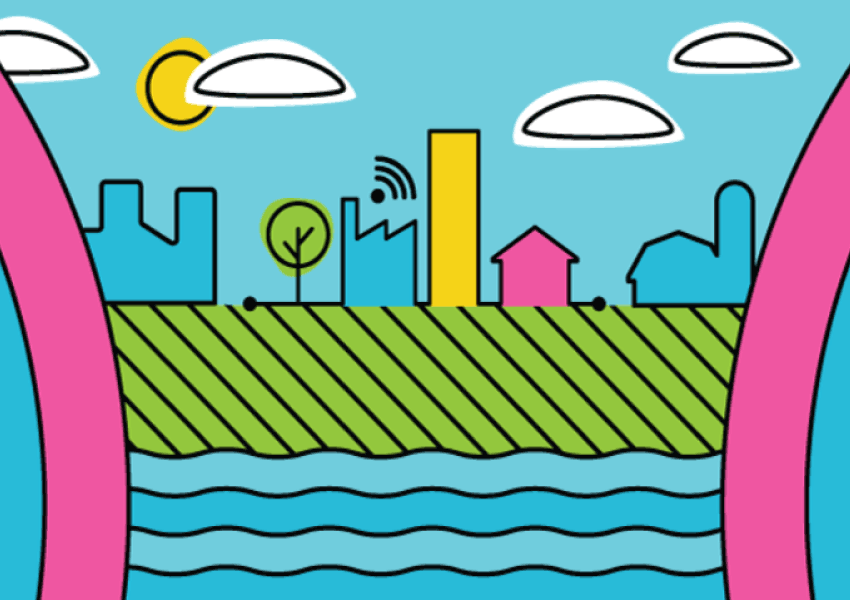 Whitby, Ontario – The Intelligent Community Forum (ICF) has recognized Durham Region as one of the Smart21 Communities of the Year for 2021. The awards recognize the world's leading municipalities that are successfully leveraging data and digital assets to develop inclusive and prosperous communities.
This recognition builds on the Region's Intelligent Communities Framework developed in 2020, and is a great motivator for expanding and growing this work in 2021. Durham's goals over the next year include setting up a Community Advisory Committee to create a channel for regular engagement with community partners and the public. This committee will also play a key role in developing processes to trial innovation, share data and formalize collaborations.
Some of the intelligent initiatives currently underway in Durham include:
To learn more about initiatives currently underway in Durham Region, visit durham.ca/IntelligentCommunities. For more information about ICF and the 2021 Smart Communities awards, visit IntelligentCommunity.org.
Quotes
"Durham's innovation community ensures our region remains globally competitive. Our region is home to an emerging technology cluster that includes several of Canada's fastest growing technology companies and local business leaders that come together to drive innovation and growth. With a mix of both urban and rural communities, our Intelligent Communities work together to provide exceptional service to residents and businesses using data-driven approaches."
- John Henry, Regional Chair and CEO
"Durham Region is committed to creating a more connected, inclusive and sustainable region—and our Intelligent Communities framework is helping to ensure we reach that goal. Advancing intelligent initiatives like our plans to expand broadband, will enhance residents' quality of life and play a critical role in generating employment opportunities and economic growth in Durham."
- Elaine Baxter-Trahair, Chief Administrative Officer (CAO)
"Intelligent communities are more than technology and infrastructure. They are focused on solving problems that matter to residents. This is at the heart of Durham Region's Intelligent Communities work. Being recognized as one of the top Smart21 Communities is a positive step forward for Durham, and highlights all of the hard work, commitment and innovation underway across the region."
- Sandra Austin, Director of Strategic Initiatives
Quick Facts
The Intelligent Community Forum (ICF) is a think tank that studies the economic and social development of the 21st Century community. To learn more about ICF and the 2021 awards, visit IntelligentCommunity.org.
In November 2020, the Region launched the Intelligent Communities Framework that will align its ongoing projects and guide our future direction. The Region has gathered projects and stories that embody its vision for an Intelligent Region. To learn more, visit durham.ca/IntelligentCommunities.