Hello Tomorrow: Durham Smart Cities Forum
Learn ● Experience ● Contribute
On September 29, 2018, the Region of Durham successfully hosted the Hello Tomorrow: Smart Cities Durham Forum at University of Ontario Institute of Technology (UOIT) in the City of Oshawa.
More than 300 residents, community partners, businesses, academics, students, government officials and tech industry leaders in Durham Region and beyond registered to attend the forum to share feedback on, and learn more about, smart cities approaches and technologies.
The forum included:
A keynote address by Hillary Hartley, Ontario's Chief Digital Officer.


Presentations and panel discussions on innovation in Durham Region (including transit, energy, income stability and information technology), smart city innovation, education, leadership in a connected community, and automotive technology and mobility innovation.


A free event app to allow attendees to interact and provide input.


Exhibits, technology demonstrations and networking opportunities.
Those who aren't able to attend the forum can watch the recorded broadcast of the speakers and panelists.
Next steps include looking at ways to strengthen partnerships with key stakeholders to develop smart cities strategies and take advantage of new opportunities.
Watch this page for the latest information and updates!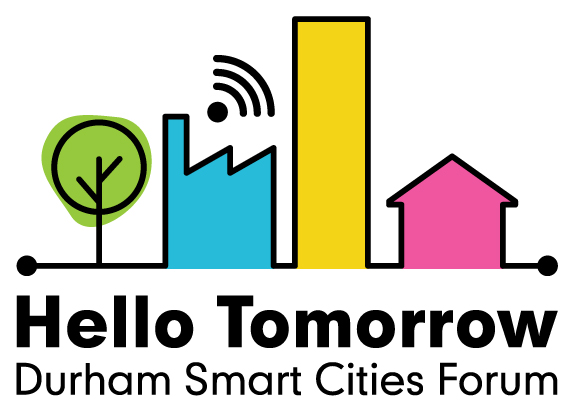 What can we do to ensure Durham Region is a "smart" community?


How can technology solutions create economic opportunities, improve sustainability and enhance the quality of life in Durham Region?


How can we enhance our collaboration with traditional and non-traditional partners?


How can we improve information sharing to empower residents?
There is no single definition of a smart city as it can mean many different things. All smart cities use technology to collect and analyze data. Governments can use devices connected to the Internet to gather information and interact with residents and infrastructure to make better decisions. Durham Region is focused on connecting with people to address economic, social and environmental challenges. Come and hear more about smart cities concepts and how they can be used to make Durham a stronger, more inclusive and resilient community.