Durham Region Anti-Racism Taskforce
The Durham Region Anti-Racism Taskforce (DRART) is part of the Region's commitment to develop and implement an Anti-Racism Framework to ensure a healthy workplace and to address racism within the communities the Region serves. DRART includes 10 racialized community members with lived experiences; three-to-six members representing industry, associations and public institutions; a Regional Councillor; Regional staff; and the CAO of Durham Region. The mandate of DRART is to act in an advisory role to Regional Council, through the Finance and Administration Committee, on issues related to racism—structural, systemic and interpersonal. The work of DRART will be guided by Council approved Terms of Reference.
---

Learn more about the Region's journey to create safe and welcoming communities through the work of DRART.
---
View past DRART Committee Meetings
Meet the members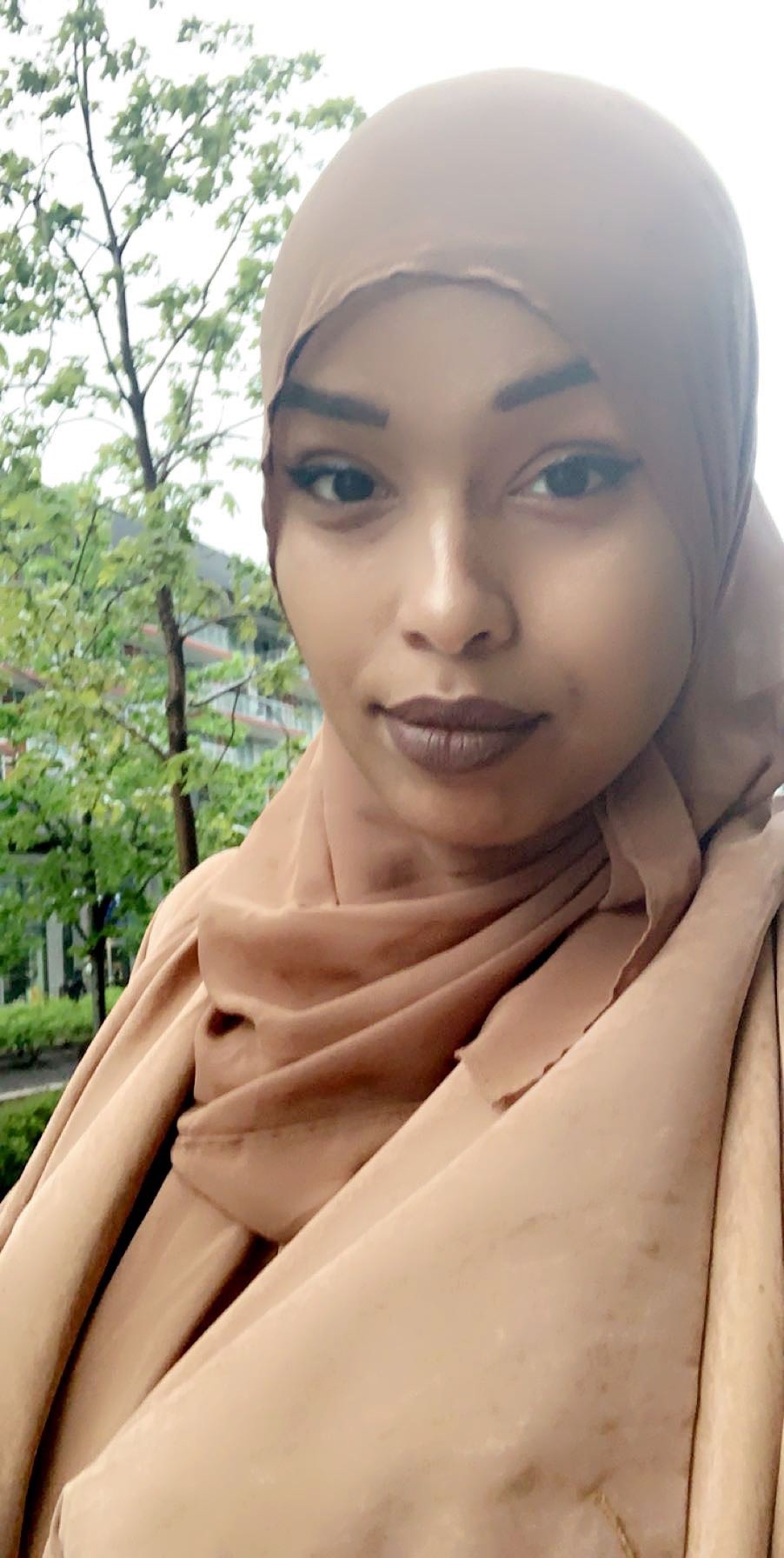 Fatouma Ahmed
Fatouma Ahmed holds a Masters of Public Policy, Administration and Law and a Graduate Diploma in Justice System Administration from York University.
Over a decade in the public service, Fatouma has been instrumental in connecting with a diverse array of individuals from government, non-for-profit organizations, and community groups on key priorities for government. Her continued engagement is a testament to her dedication, efficiency, depth and breadth of her stakeholder engagement to make strides in addressing areas such as Anti-Racism and fighting to enhance inclusion and remove barriers to create positive systemic change.
As an immigrant woman, Fatouma's experience of social exclusion and marginalization inform her activism and passion in addressing areas impacting the inclusion of new immigrants, illustrated by her establishment of the Somali Canadian Alliance for Families. Fatouma is a dynamic leader in creating change and fostering community development in innovative ways.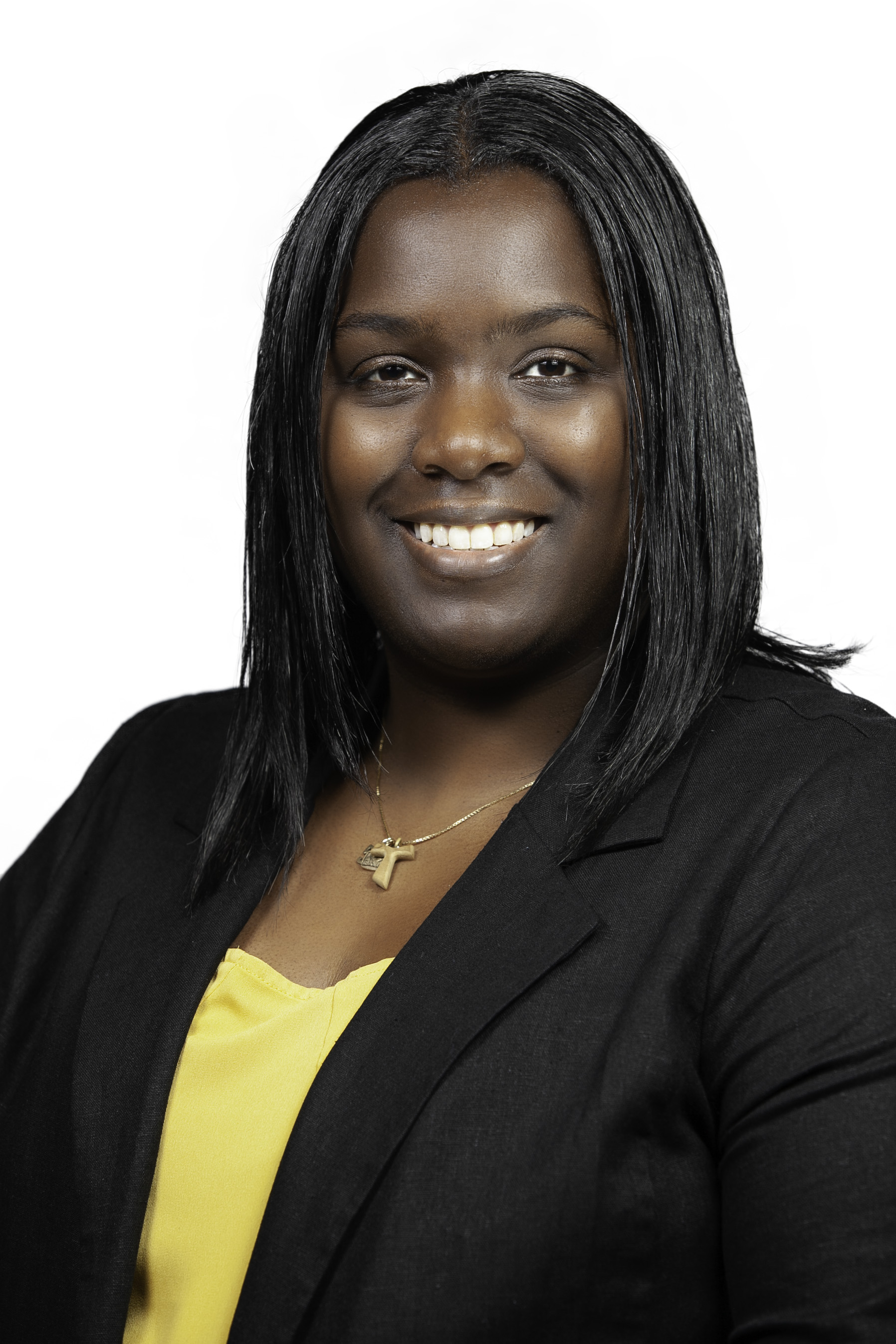 Shauna Bookal
Shauna graduated from Brock University (BSM '05) and then went on to pursue post-graduate studies: first attaining a Sport Business Management Graduate Certificate from Durham College, then moving on to complete a Master of Science and Sports Management from West Virginia University.

Currently the Executive Director of Field Hockey Ontario, Shauna has successfully secured several large funding grants and brand partnerships in addition to developing and sustaining valuable community relations. Prior to that, she worked with organizations in sport and events across the country. She also teaches part-time in the Sport Management Program at Durham College.
Shauna received the prestigious honour of the Governor General Sovereign's Medal for Volunteers (February 2020), the Toronto Sport Hall of Honour – Community Sport Volunteer of the Year (December 2019). In 2019 Shauna was recognized by the Toronto Raptors and Tangerine Bank as a community sports leader who has inspired, motivated and encouraged positive change in the lives of girls throughout the Greater Toronto Area.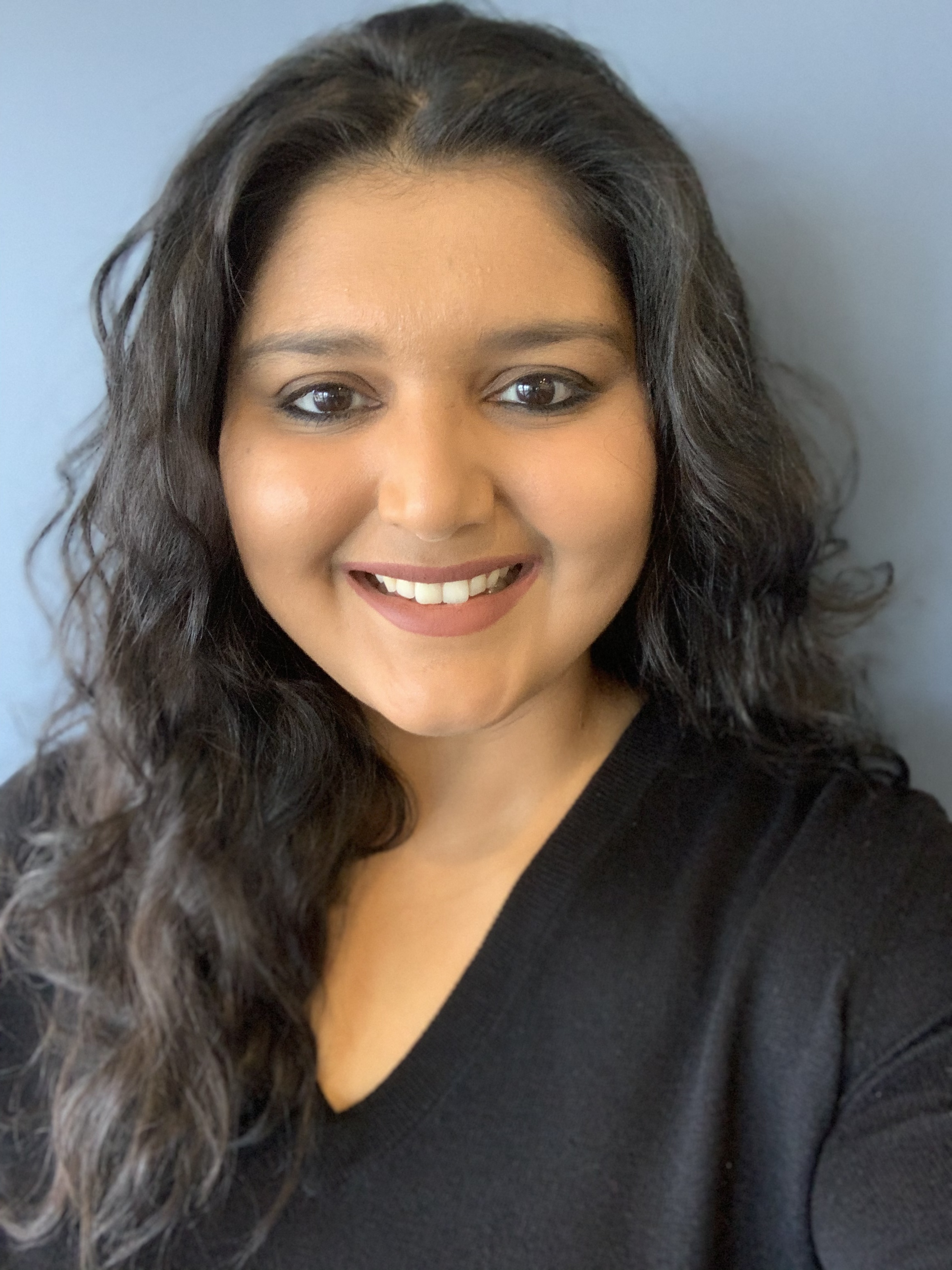 Shrishma Davé
Shrishma Davé has a Bachelor of Arts in Political Science from Wilfrid Laurier University, and a Master of Arts in International Development from the Norman Paterson School of International Affairs at Carleton University. She has worked with NGOs and government institutions for over 12 years on issues of access to governance, policy and human rights.

Shrishma has also worked at the Town of Whitby from 2014 to 2021 conducting legislative research, coordinating policy, council secretariat as well as municipal elections. She is a founding member and Co-Chair of the Staff-Led Diversity and Inclusion Task-Force at the Town of Whitby and has presented to various municipalities and organizations on enhancing DEI initiatives within government institutions. Currently, Shrishma is the Manager, Legislative Services/Deputy Clerk at the Municipality of Port Hope.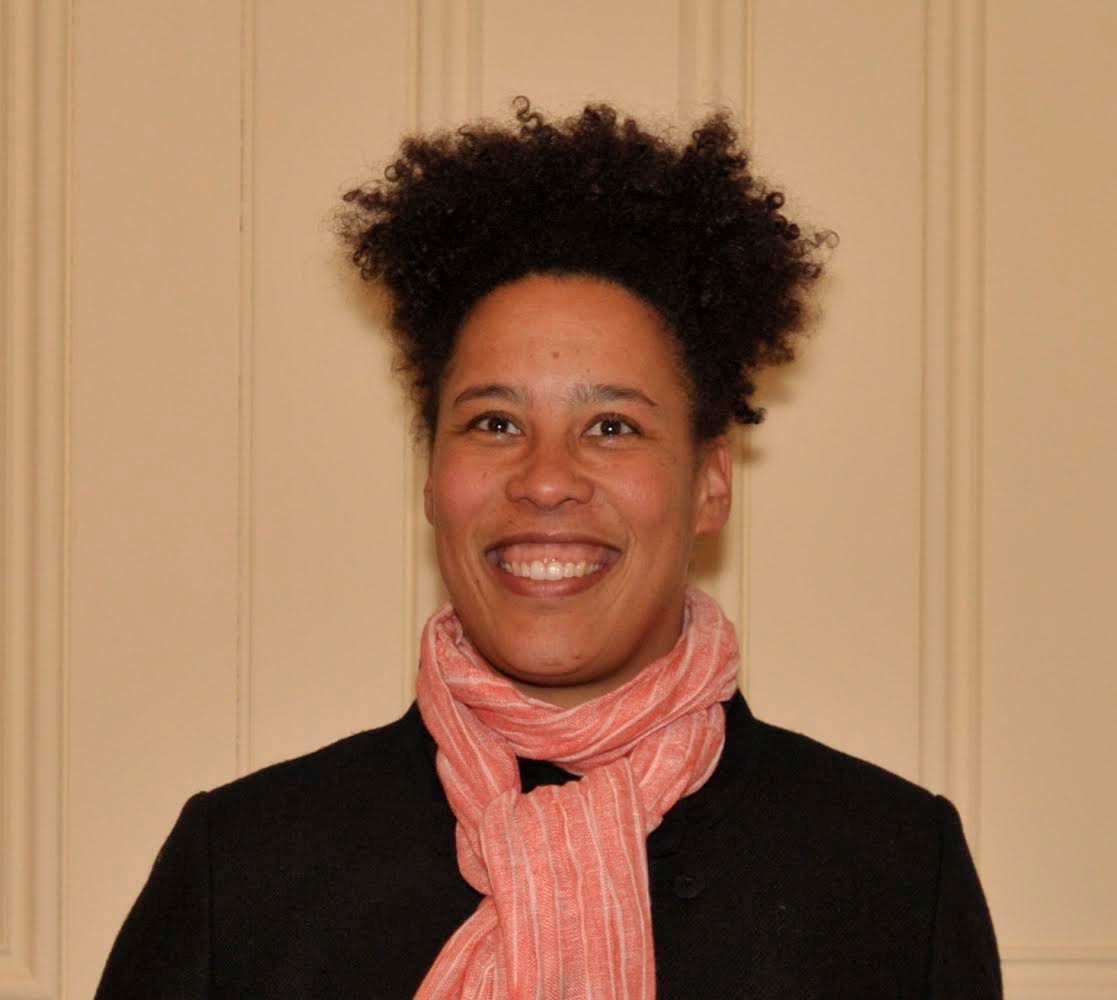 Laura Francis
Amelie Laura Francis is a freelance writer who resides in Port Perry. Her work has appeared in national magazines and newspapers where she writes frequently about race and racial issues.
Laura grew up in a small town in Northern Ontario and left at 19 to attend Concordia University where she graduated with a degree in English Literature and History. She moved to Toronto at 22 and began a career in Special Events where she worked for a decade for clients like the National Hockey League, Major League Baseball and the Toronto International Film Festival. She left the GTA in 2006 to raise her kids and pursue her dream to write full-time.
She has a vested interest in making her community better and more inclusive. She participated in various local boards, the Durham Children's Aid Foundation and 100 Women Who Care Scugog. She wants to help make the region a place to look towards for diversity. "When we know better, we do better. I know that here in Durham, we can do that very thing."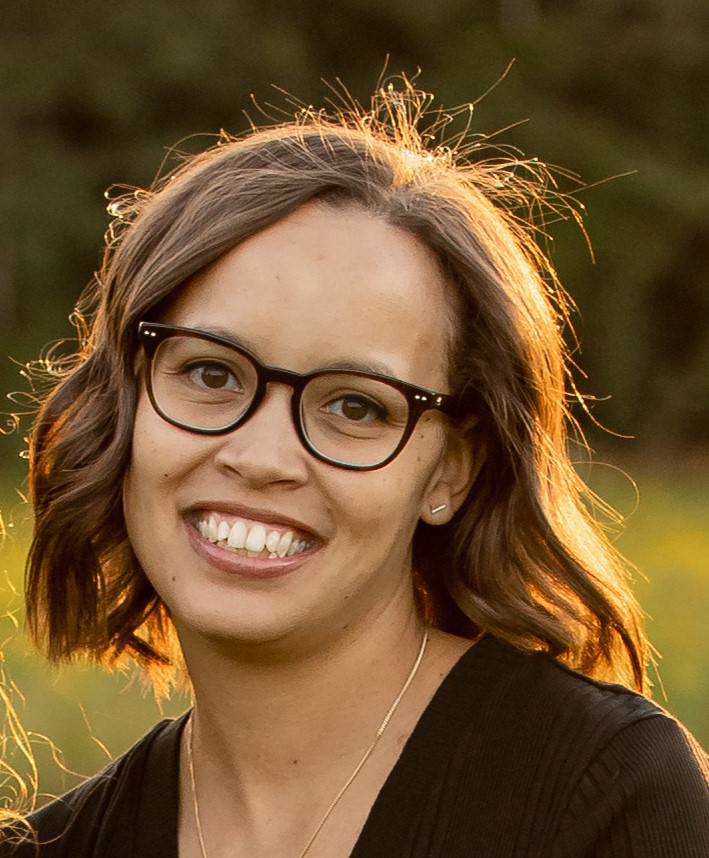 Trynée Hancock
Trynée Hancock is a lifelong Durham Region resident. She is an active community member with a passion for volunteerism and community engagement. Trynée's experience is rooted in the not-for-profit sector, with a strong background in coordination, communications, and fundraising. Trynée's love for her community, in combination with her active lifestyle, led her to founding the Port Perry Run Club. Trynée is currently studying Diversity and Intercultural Relations and Human Resource Management at Fleming College. Trynée brings a distinct perspective and experience to the community and is looking forward to celebrating and advocating for the representation of the rich diversity within Durham Region.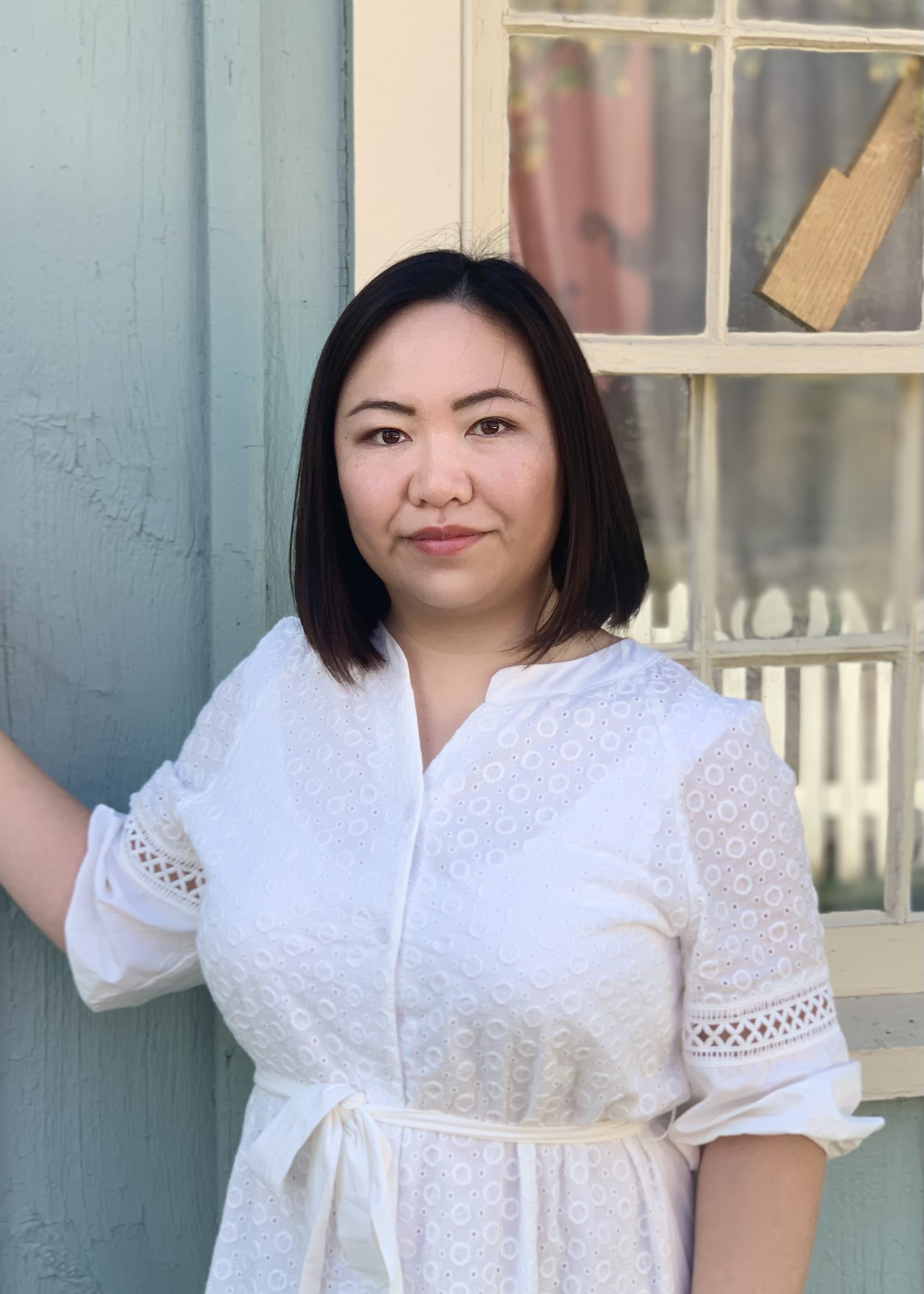 Jeany Munawa
Jeany Munawa (she/her) is a Certified Disability Management Professional (CDMP) and Occupational Health and Safety Consultant where she is responsible for planning, implementing, and advocating of safe work practices, removing barriers, and providing accommodations to foster safe and healthy workplaces. She delivers solutions to mitigate obstacles in return-to- work plans to achieve positive outcomes for all parties.
Jeany recently presented research at the XXII World Congress on Safety and Health at Work showcasing the decrease of musculoskeletal disorder injuries through hazard control and engineering controls. Jeany has served on the Toronto Police Service's Community Advisory Panel for Training in response to the Toronto Police Services Board recommendations on Police Reform. She has volunteered for numerous organizations including the Canadian Centre for Refugee and Immigrant Healthcare Community Volunteer Clinic, Yee Hong Centre for Geriatric Care, and St. John Ambulance's Therapy Dog Program.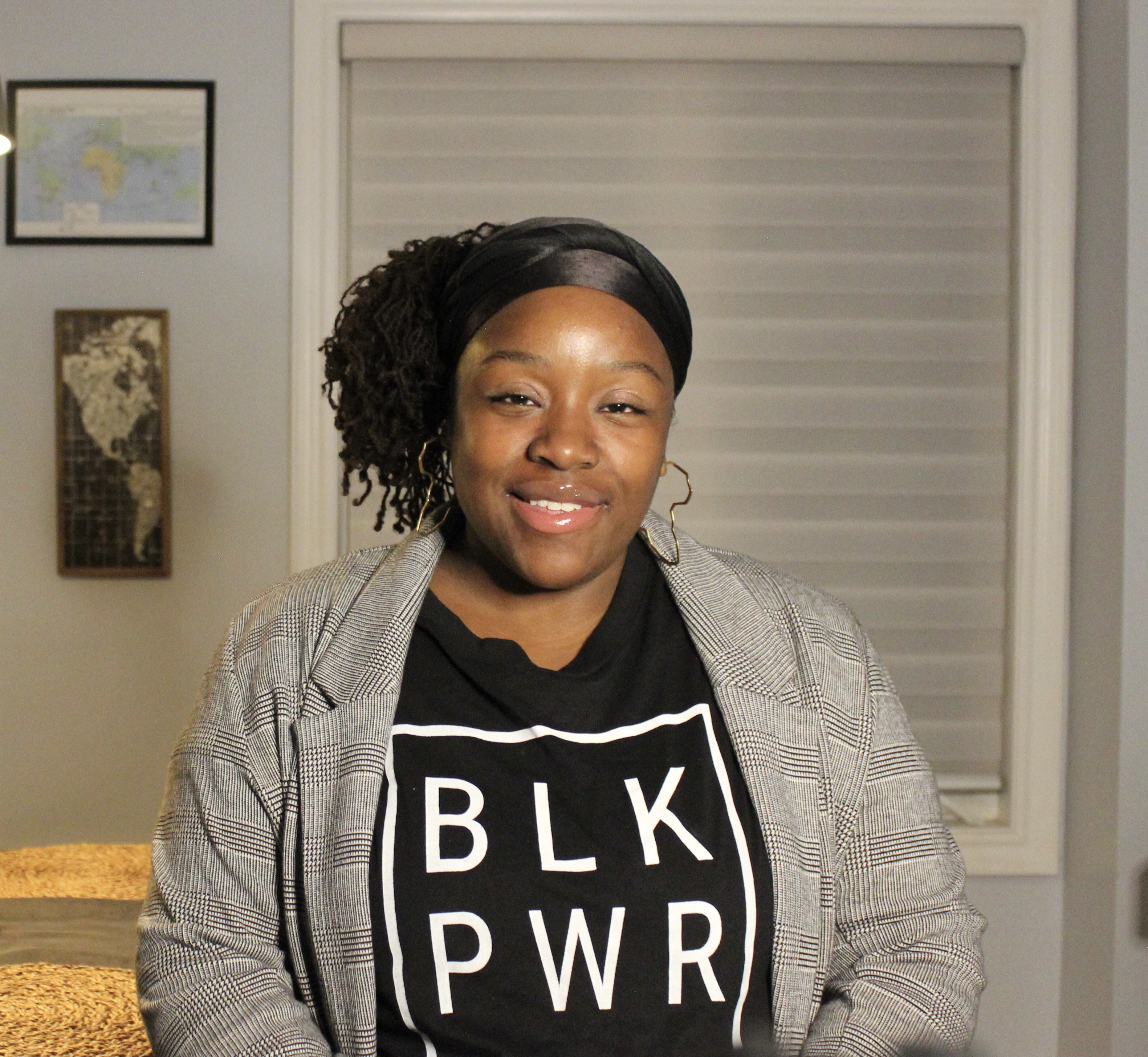 Channon Oyeniran
Interested in Black History and eradicating racism against the Black community from an early age, Channon's keen interest and passion in these areas, helped her realize she must do all she could to educate others and raise awareness of the rich history of Black people. An enthusiast of reading, travel and writing poetry, Channon has an indescribable passion and thirst to not only know more about history, in particular- slavery (historical and modern), but to educate people on these issues and to assist in stopping it from continuing!
An honours graduate, with a Bachelor's degree in History and Caribbean Studies from the University of Toronto, a Master's Degree in Slavery Studies from the University of Hull in the UK, a Certificate in Adult Education from George Brown College and currently undertaking her PhD at Queen's University. Channon is currently the first Vice-President for the Ontario Black History Society, where she helps the organization preserve, celebrate and spread the rich Black History of Ontario and Canada.
Channon is the co-founder of Oyeniran Education Support (OyES), an educational organization created by herself and her husband and she continues to use these platforms to teach young people about Black History.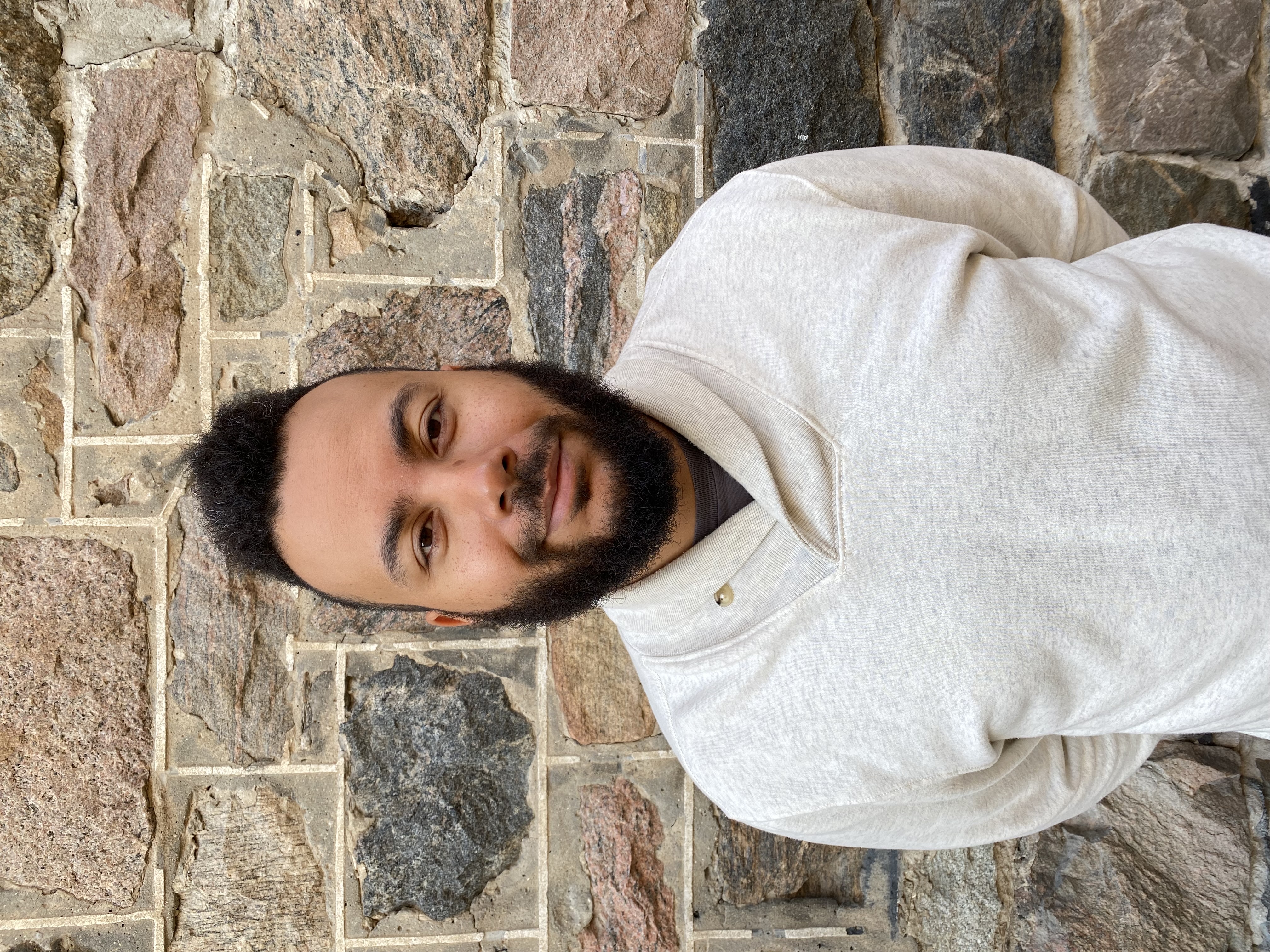 Zed Pickering
Zacharie (Zed) was born and raised in Durham Region and currently resides in Uxbridge. His passion for building community, combined with the lived experiences of being a person of colour, has led Zacharie down a path of social activism and fight for equality. He is a founding member of UXARC; a group that has been formed to educate and bring awareness to racial injustices. He also sits on the Board of Directors for the not-for-profit organization, North House. A graduate of Durham College's Public Relations program, Zacharie is proud to have grown up in Durham Region and now works to create a better community for his family and all those who call the Region home.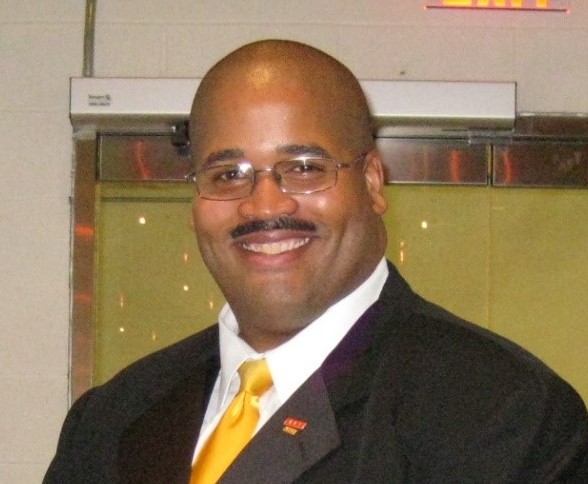 Kevin Vieneer, CD, CPA
Kevin Vieneer has been a resident of Durham Region since 2013. He holds a Bachelor's Degree in Business from Ryerson University and has been a Chartered Professional Accountant since 2002.
For the past 22 years, Kevin served in the Canadian Forces as a Cadet Instructor Cadre Officer. He is currently Commanding Officer of the largest cadet unit in the City of Toronto and performs a variety of roles in junior officer development, program development and special projects around process improvement and automation. He published several professional development articles in the Canadian Cadet Organizations on leadership and Diversity, Equity and Inclusion.
Kevin works at a large telecommunications company, where he served on the Diversity and Inclusion Council for two years, founded an employee resource group supporting current and former Canadian Armed Forces members and their families, and is currently the treasurer of a new team resource group supporting Black team members.
Kevin is an avid basketball fan and currently lives in Whitby. He is married to Cathy and they have two children, Cierra and "KJ", and a grandson, Caleb.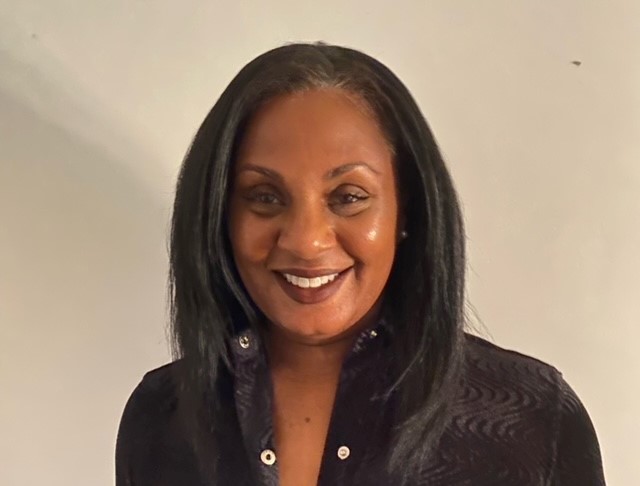 Gail Wilson-Beier
Gail Wilson-Beier is an immigrant to Canada and is of both Afro- and Indo- Caribbean descent. Gail has called the Region of Durham her home for the majority of her life. Her migrant experience, coupled with being an early minority inhabitant of the Durham Region, influenced Gail's life stories which prompted her desire for social justice and addressing systemic barriers. She applies her lived experiences to her work on marginalization, identity, and diversity.
Her key competencies and experiences reflect the areas of research, academia, social services, cultural transformation, and community engagement.
Gail has a long history of service and engagement spanning places as disparate as Toronto's inner city and Canada's east coast. She has also had an extensive career working in the education and social services sector.
Gail's passion and interests are embedded within research, cultural identities, and counselling. Presently, Gail is completing her doctorate degree on the theme of cultural diversity.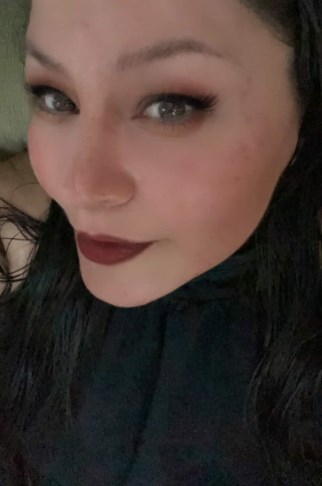 Sherry Caibaiosai
Sherry Caibaiosai has been a Brooklin Branch Assistant with the Whitby Public Library for 18 years. Formerly Head Librarian and CEO at Mississauga First Nation Library, Sherry has been a voice for Indigenous awareness in libraries, and in Durham Region. Sherry has spoken at OLA, the National Library of Canada, the First Nation Library Advisory committee, the FOPL ad-hoc committee, and in partnerships with local schools, churches, Scouts and Girl Guides groups.
Sherry knows that knowledge is power and that libraries have long leveled the playing field for learning, resources, and services. Diversity, equity, and inclusion begin when a child sees themselves reflected in their community and the spaces they inhabit. Sherry has offered excellent reader's advisory, outstanding programs, and quality customer services for over 25 years.
She initiated the Durham Indigenous Voices discussion panel on Anti-Indigenous Racism -- a successful collaboration with Durham libraries, Durham College, Ontario Tech University, student unions, Durham Region, and the Rotary Club of Whitby Sunrise.
Sherry continues to learn and grow, to seek truth and social justice, and to be a liaison between Indigenous and non-Indigenous peoples -- with a kind heart, good thoughts, and a generous spirit.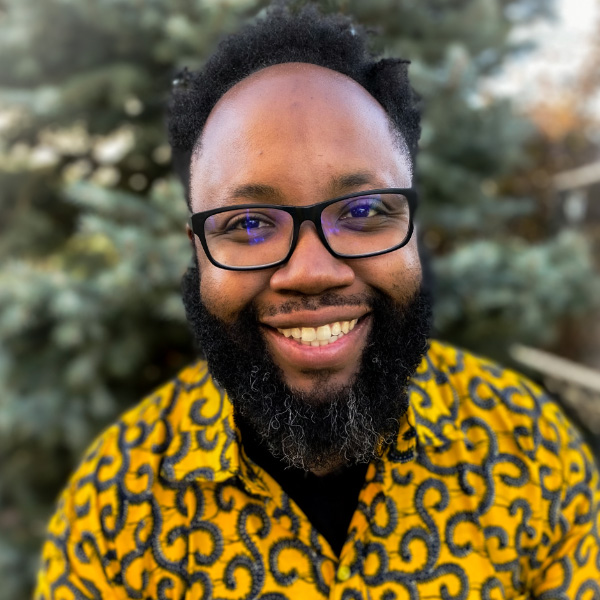 Pita-Garth Case
Pita-Garth (PG) Case has been living in Whitby for 25 years and served in the community for the last 15 years. He had the opportunity to counsel, coordinate events, public speak, outreach, connect with community members and write an article that was referred in a Confronting Anti-Black Racism Guideline.
PG's passion and vision are to bring people together to work towards programs and initiatives that will grow and strengthen communities within the Durham Region. This passion for community development motivated him to establish a not-for-profit organization in 2019 where he is now the Executive Director. As an organization, they address barriers faced by diverse groups by supporting and identifying opportunities to hear collective concerns and create opportunities to advocate for change together. They also, identify and promote opportunities for diverse communities to represent themselves at tables across the Durham Region. He is a firm believer that if change is to occur, meeting people where they are at, provides a different perspective and voice to what we are accustomed.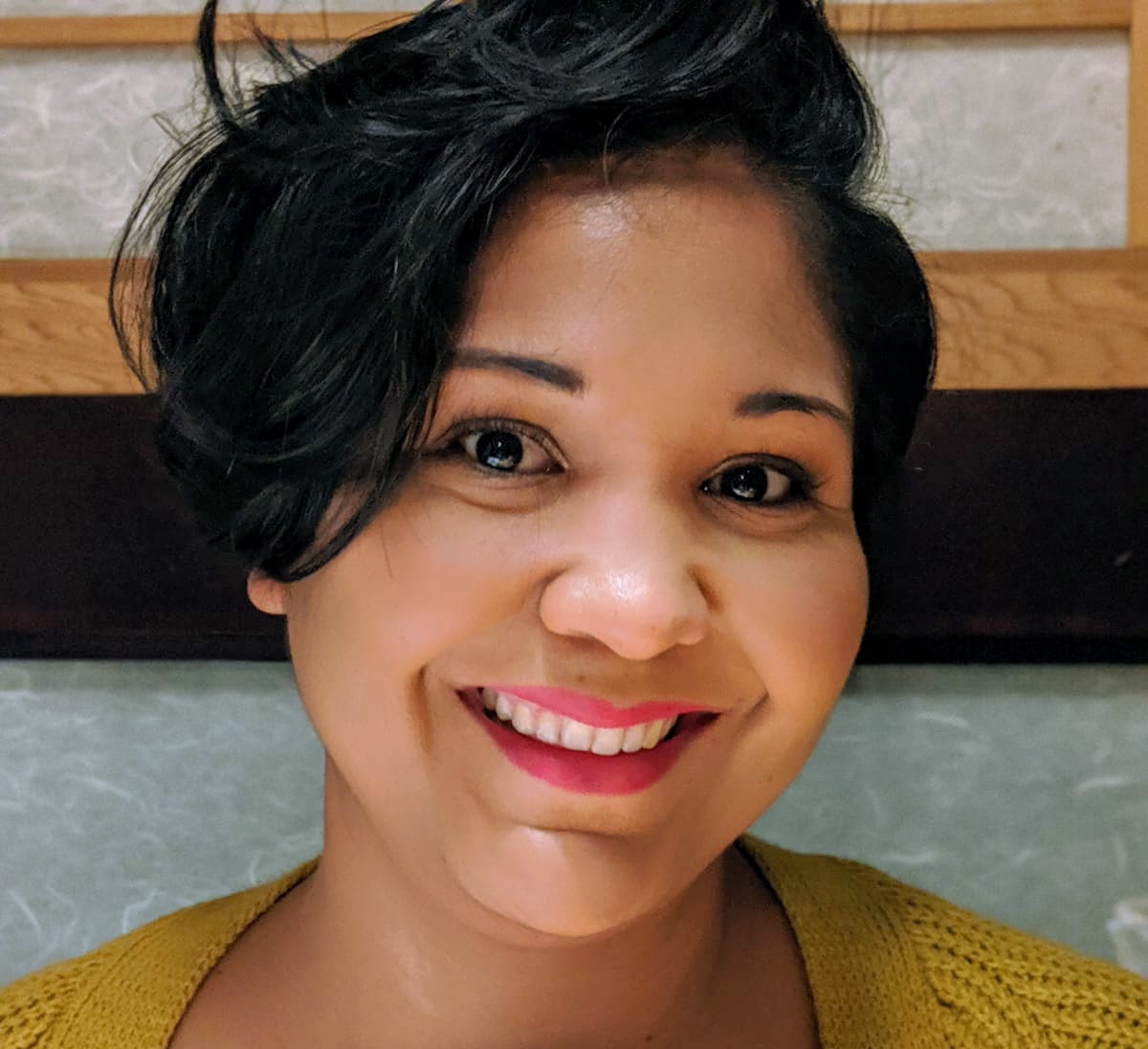 Nikhila Samuel
Nikki Samuel is an advocate of Antiracism education who has a keen interest in the topics of diversity, equity and inclusion in educational institutions. She attained her (Hon) Bachelor's degree in Sociology & Psychology at the University of the West Indies, and a Masters of Arts in Social Justice Education at the University of Toronto. Her graduate thesis is titled, 'Race, Representation and the Commodification of Poverty: A Pathways Case'.
Nikki has spent over ten years, working in community development and post-secondary settings; training, advocating, and developing culturally-appropriate programming and services for marginalized youth and adult learners. Additionally, Nikki has provided strategic planning, consultations and training to community service providers on topics related to EDI & Anti-Racism. Currently, Nikki holds the position of Director Equity, Diversity & Inclusion at Durham College.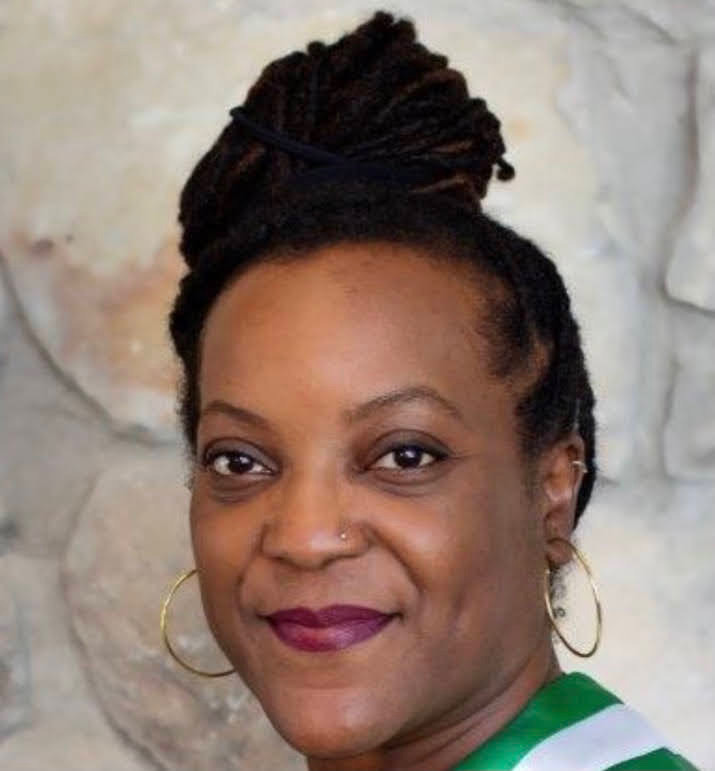 Jacqueline Williamson
Jackie is currently a faculty member in the nursing program at Durham College and is a committee member of Black Students Success Network (BSSN) there. She serves on the committees that address Horizontal Violence, Anti Oppression and the Employee Resource Group at the Centre for Addiction and Mental Health (CAMH), where she has practiced as a Registered Nurse for last 25 years. She is also on the Mental Health and Addictions Community Advisory Panel in Durham.
Her PhD in Public Health and Community Education focuses on the Impact of the Levels of Stress and Self Esteem for New Immigrants to Canada, co-authored a book on the Foundations in Mental Health in Canada, and is currently working with Crystal Garvey on a research grant with Big Brothers Big Sister of Canada (BBBSC), addressing the impact of COVID-19 on the Mental Health of Vulnerable Populations.