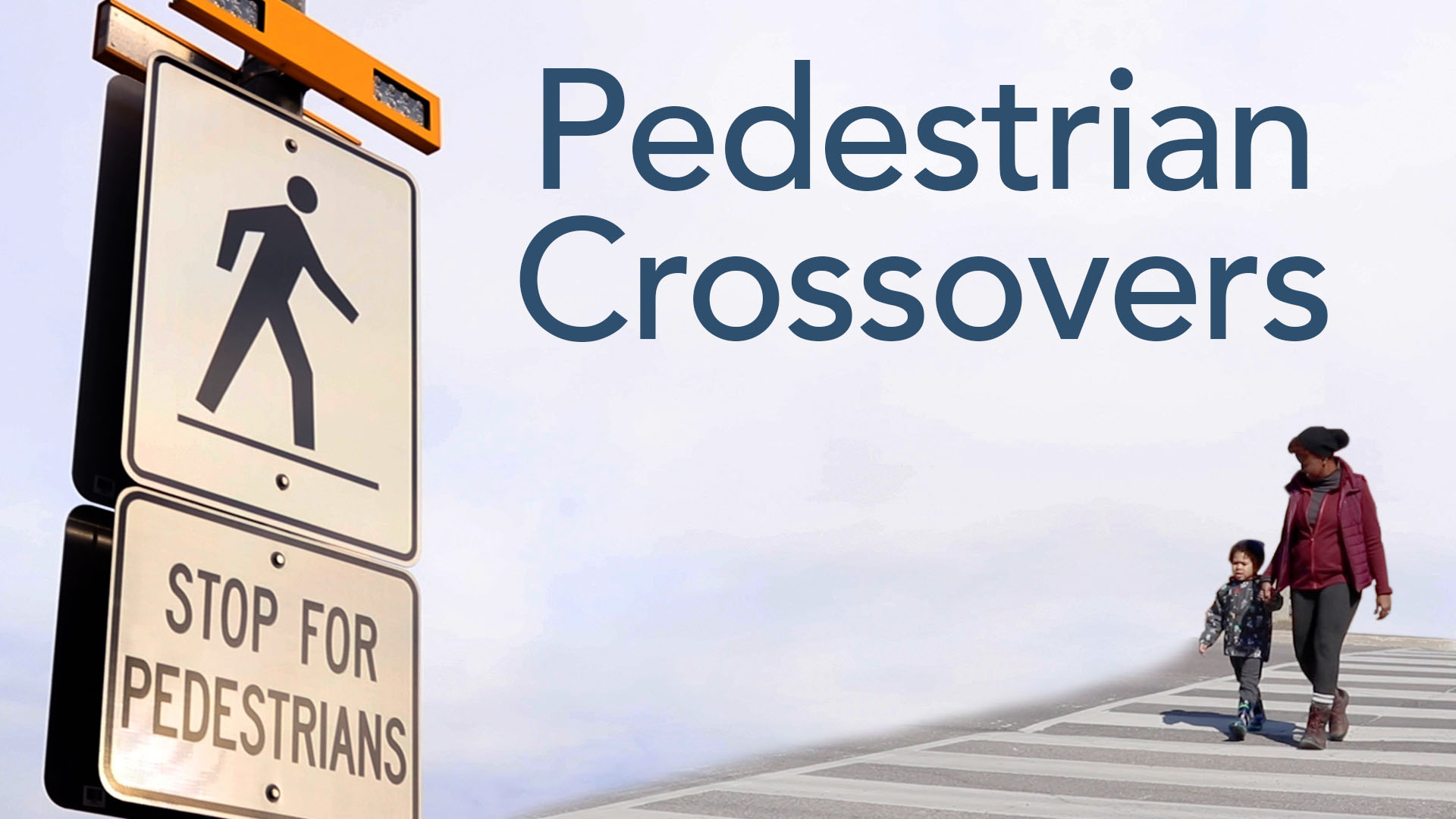 Posted on Monday, August 08, 2022 02:31 PM
Pedestrian crossovers make it safer and easier for pedestrians to cross the street. Our new video, available now on the Region's YouTube channel, outlines the roles and responsibilities of drivers, cyclists and pedestrians to help everyone safely navigate the crossovers.
Pedestrian crossovers are in accordance with provincial legislation and are part of our commitment to Durham Vision Zero—a long-term, multi-agency strategy to create safer roads. Learn more at durham.ca/VisionZero.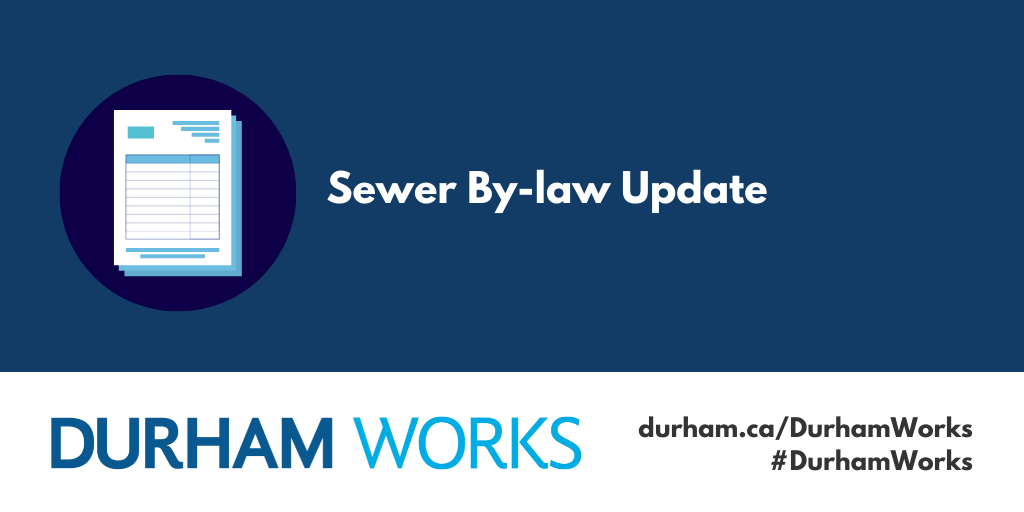 Posted on Wednesday, July 06, 2022 10:30 AM
Nobody wants a clogged toilet or backed up sewer flooding their basement. That's why it's important for residents to think before they flush and remember to only flush items that are accepted in Durham Region's water and sanitary sewer system.
Only the three P's can be flushed: pee, poo and toilet paper. Even products marketed as "flushable", such as flushable wipes, can cause backups. This is because these products don't break down the same way toilet paper does, and it can cause serious clogs and...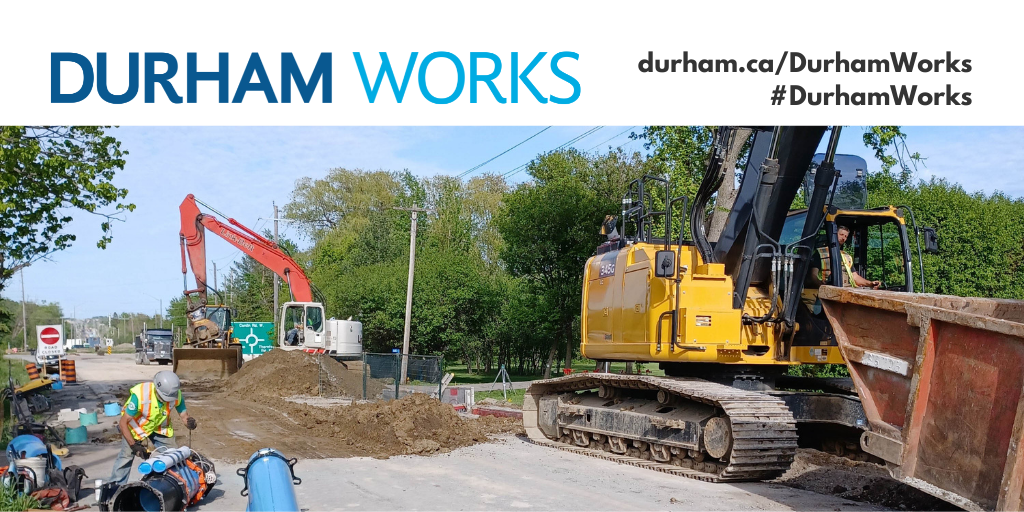 Posted on Wednesday, June 08, 2022 03:45 PM
Durham Region is working to improve infrastructure and expand the water and sanitary sewer systems on Conlin Road. Conlin Road, Conlin Road West and Thornton Road North will be closed in stages to through traffic throughout the construction work. Access for local traffic and emergency vehicles will be maintained at all times.
The construction phase is being completed collaboratively with the City of Oshawa and includes a new feedermain, watermain, sanitary and storm sewer, and road reconstruction....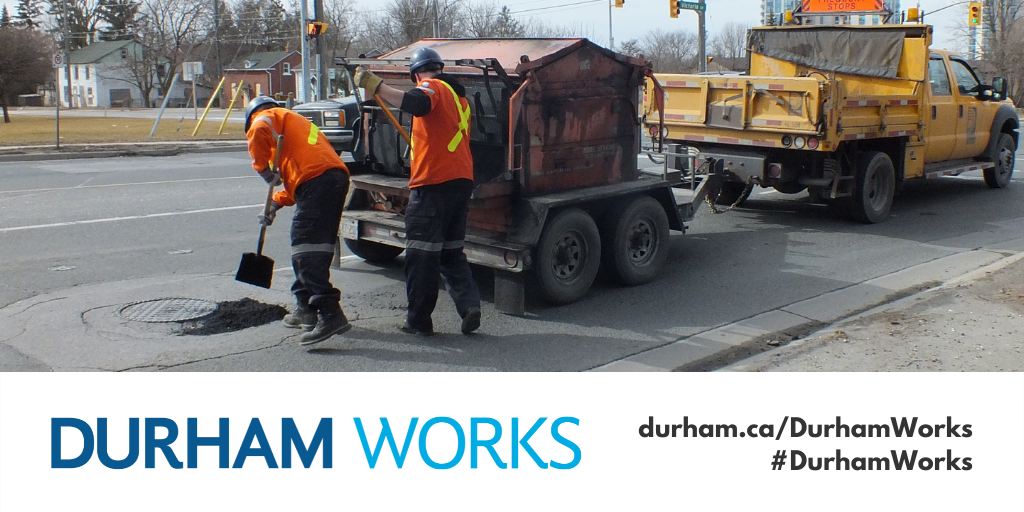 Posted on Monday, April 11, 2022 04:19 PM
This year, the Region, in partnership with technology provider Visual Defence, has won a Smart 50 Award for using Artificial Intelligence (AI) to optimize road maintenance.
The Region worked with Visual Defence to develop an app called ROVER which can be installed on a smartphone that is mounted to the windshield of a Region's road patrol vehicle. The camera of the smartphone automatically detects, identifies and captures images of potholes using AI, while simultaneously uploading the incident information...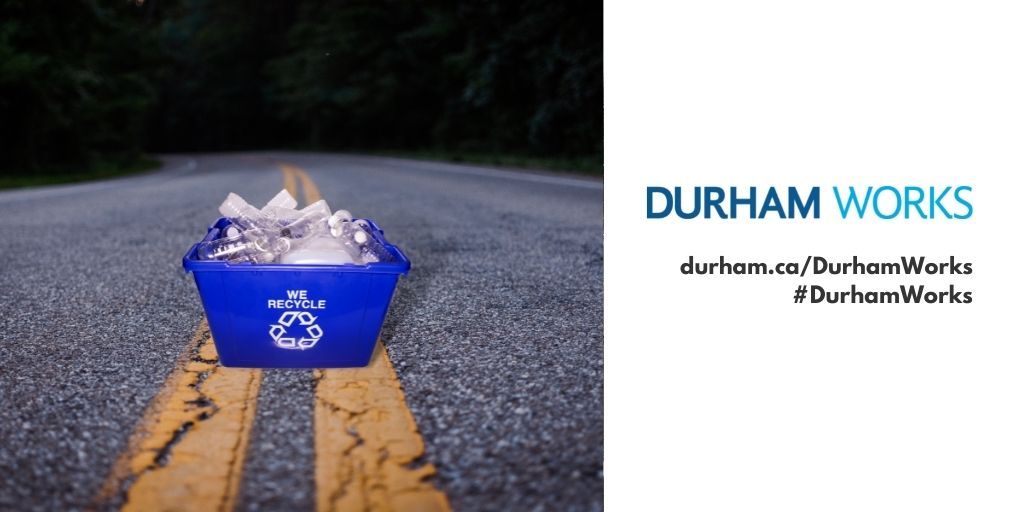 Posted on Thursday, February 24, 2022 10:44 AM
Durham Region is about to begin Phase 2 of an innovative project for a segment of Regional Road 18 in Clarington, between Concession Road 5 and the bridge south of Kendal. Portions of the roadway will be reconstructed as part of a pilot project incorporating the use of recycled materials.
Phase 1, completed in the fall of 2021, used conventional reconstruction methods and materials. Road construction for Phase 2 is planned for the spring and summer of 2022, pending Council approval. Upon approval,...