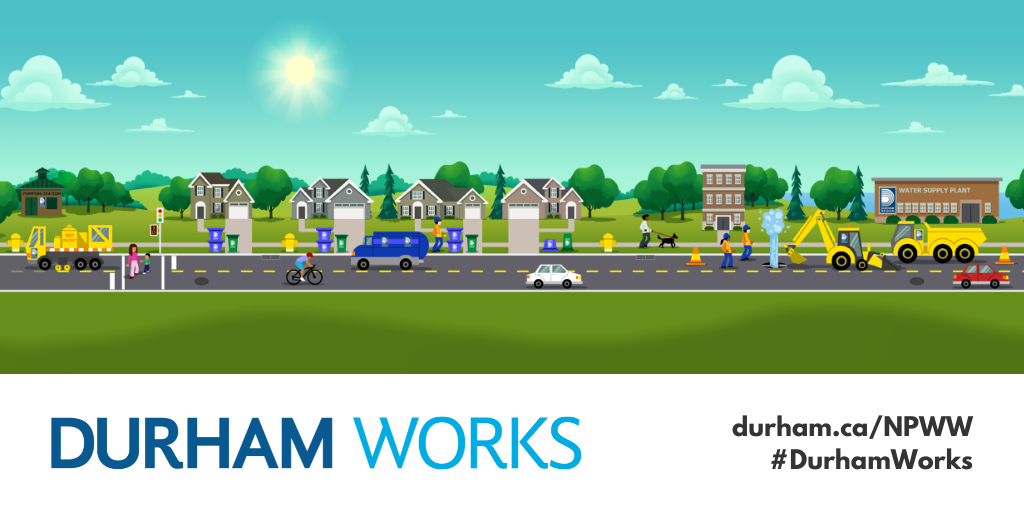 Posted on Wednesday, May 17, 2023 02:26 PM
Durham Region residents are invited to attend our free in-person National Public Works Week events on Saturday, May 27 from 10 a.m. to 3 p.m.
Scugog Depot in Port Perry will have a public works truck and equipment display and a vehicle simulator.
Duffin Creek Water Pollution Control Plant (WPCP) in Pickering is offering a tour of the plant and information booths.
Durham York Energy Centre (DYEC) in Courtice will have a garbage truck on display, information booths, children's activities; and the...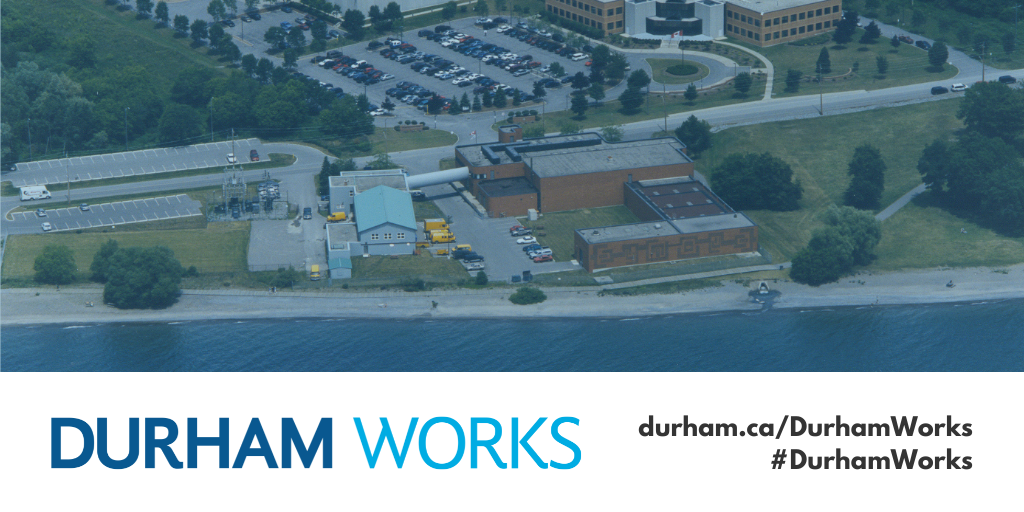 Posted on Monday, May 15, 2023 01:46 PM
Durham Region recently started work on the Whitby Water Supply Plant (WSP) Raw Water Well Upgrade project, which requires a closure and detour of the nearby Whitby Waterfront Trail. Access to the trail next to the WSP will be detoured toward Water Street. Trail users will be required to choose alternate routes in accordance with the signed detour traffic routing and are asked to exercise additional caution for everyone's safety. Access to the park and waterfront will be maintained whenever...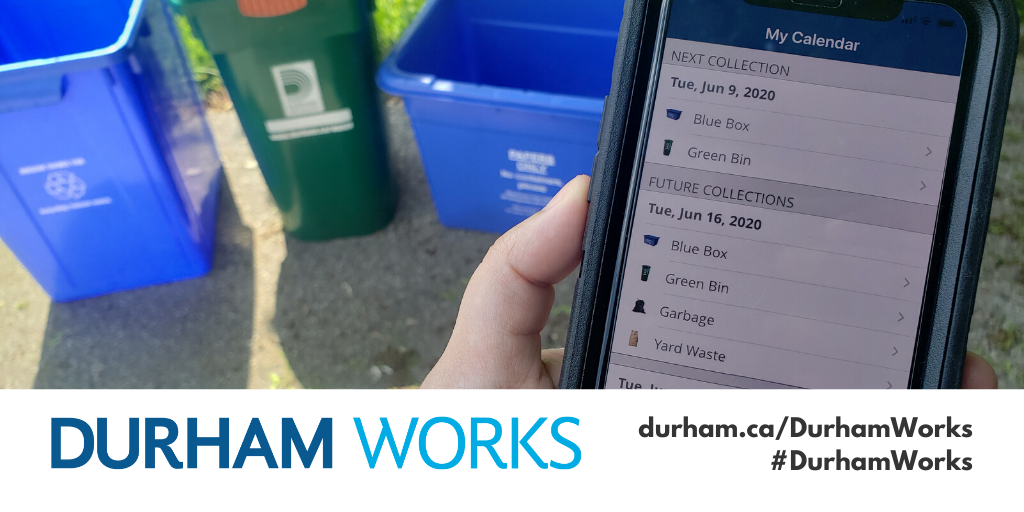 Posted on Monday, May 08, 2023 03:35 PM
Durham Region residents have a chance to win a $100 gift card to their favourite grocery store by entering our Durham Region Waste App Contest by midnight on May 31.
To enter, simply download the Durham Region Waste app on App Store or Google Play to your mobile device. Whitby residents need to enter the contest by downloading the Whitby Waste Buddy app. Then, sign up for a reminder (via email, mobile, iCal or voice message) and enter the contest through the app. One winner will be selected from...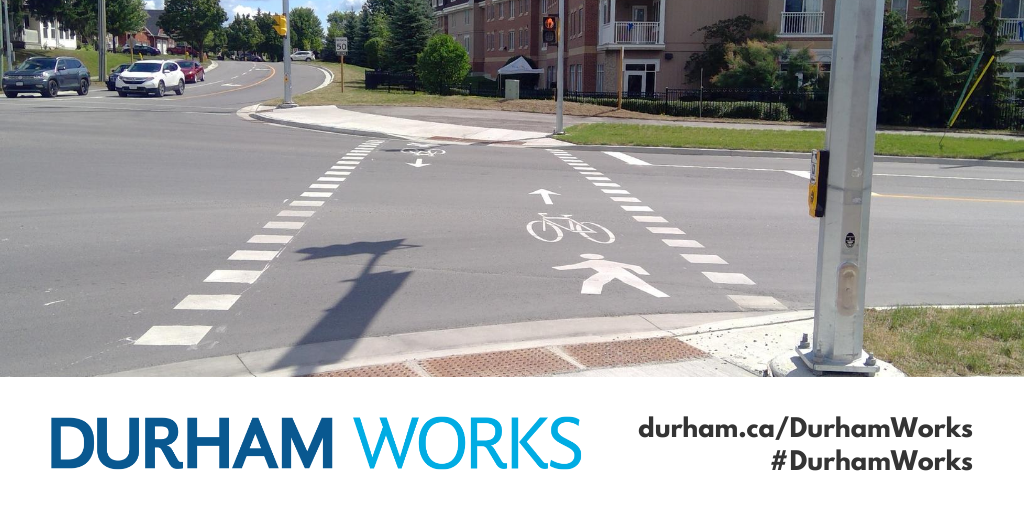 Posted on Monday, May 01, 2023 03:45 PM
As part of Durham Vision Zero, Durham Region is making bicycle crossings easier and safer for cyclists, drivers and pedestrians by installing crossrides along multi-use path routes at intersections throughout the region.
A crossride is a dedicated space at an intersection where cyclists can legally ride their bicycle through the intersection without dismounting. Crossrides are identified by unique pavement markings and may be located beside a pedestrian crosswalk or on its own. Crossrides can...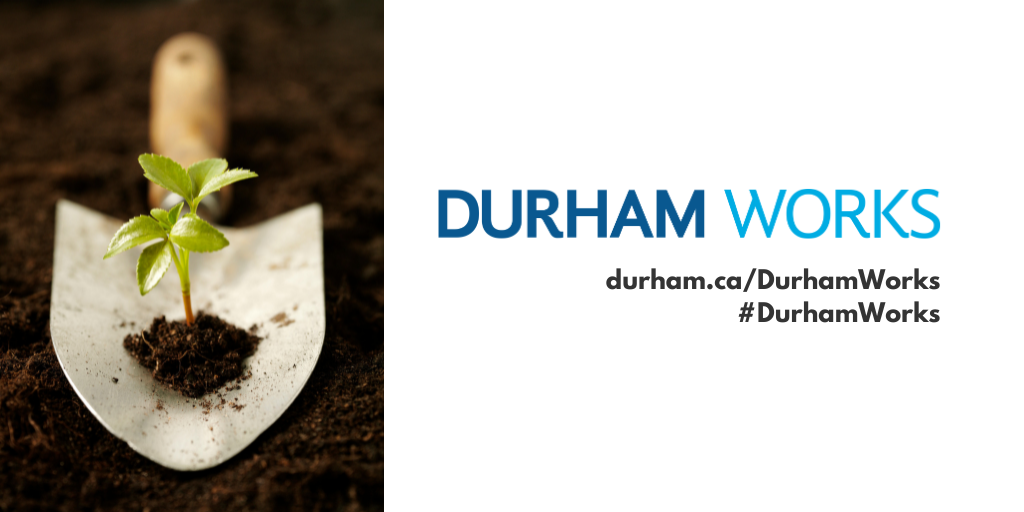 Posted on Thursday, April 27, 2023 03:22 PM
The Region of Durham has teamed up with the area municipalities to offer free compost to residents at special events taking place across the region from April 29 to May 27.
These are self-serve events.Residents must bring a shovel and containers to carry their compost. Quantities are first-come, first-served and limited to four blue boxes of compost per vehicle.
Green bins, blue boxes, blue box lids and backyard composters will also be available for purchase, and broken bins can be exchanged for...