2023 Approved Business Plans and Budget Highlights
On March 23, 2023, Durham Regional Council approved the 2023 Property Tax Supported Business Plans and Budget totalling $1.9 billion in gross expenditures which represents a proposed net property tax increase of 5.2 per cent, or approximately $153 for the average residential home with an assessed value of $483,100.
This budget provides for increased investments in critical front line core service areas like housing and homelessness supports, paramedic services, transit, and police while meeting current economic challenges such as rising inflation and accounting for the future growth of our community.
Through the 2023 Business Plans and Budget, the Region is investing to improve the lives of people and businesses in Durham through everyday services—ensuring a healthy, safe and happy community for all.
For more details about the Region's 2023 approved business plans and budgets please see the Report and Presentation in the Property Tax Supported Business Plans and Budgets 2023 accordion at the bottom of this page.
2023 Budget Town Hall
Thank you to everyone who participated in Durham Region's 2023 Budget Town Hall. A recording of the event is available at Your Voice Durham and you can view a copy of the presentation here.
To learn more about how you can get involved go to Your Voice Durham, or to submit a question please email budgets@durham.ca.
Durham Regional Council Approves the 2023 Water and Sanitary Sewer User Rates
Durham Regional Council has approved the 2023 water supply and sanitary sewer user rates, with a combined increase of 4.3 per cent, an estimated annual increase of $45.92 for the average residential customer.
In addition to ongoing maintenance and operation of the water supply and sanitary sewerage systems, Durham Region has several major projects planned for 2023 including:
Planning, detailed design and construction of 24.1 kilometres of watermain and sanitary sewer projects.
Multi-year expansion and upgrades to the Whitby Water Supply Plant.
Replacement and rehabilitation work at Michael Blvd., Hanover Court (Whitby) and Simcoe St. (Oshawa) Sanitary Sewage Pumping Stations.
Asset Refurbishment at Lake Simcoe (Beaverton) and Duffin Creek (Pickering) water pollution control plants.
A new facility, Liberty Street Zone 1 Reservoir and water pumping station (Bowmanville).
Year two of a three-year project to retrofit existing water meters with radio frequency remote reading devices to minimize manual meter readings.
The approved user rates cover net costs related to system operation and capital projects that focus on aged asset replacement. The approved user rates will take effect on January 1, 2023.
Continued investment in an aging municipal water system is required to protect public health and the water environment to meet obligations under the Safe Drinking Water Act and the Ontario Water Resources Act.
The Region's water and sanitary sewer user rates are reviewed on an annual basis, with recommendations made to Regional Council in December. For more information on Durham Region's water and sanitary sewer user rate increases and the 2023 consolidated water supply and sanitary sewerage systems business plans and budgets please see the accordion below. Information about Durham Region's water and sanitary sewer system is available at durham.ca/WaterandSewer.
2022 Approved Business Plans and Budget Highlights
The approved 2022 Business Plans and Budget supports targeted investments in key strategic priorities identified in the Region's Strategic Plan that include:
Region of Durham Business Plans and Budget Process
The Region of Durham provides a wide range of programs and services to a growing and diverse community of residents and businesses. The annual Business Plans and Budget outlines the cost of delivering these essential programs and services and ensures resource allocations are aligned with Regional Council's strategic objectives and meet service, infrastructure and legislative requirements within a framework of financial stability and transparency.
The Region's Business Plans and Budgets are a critical component of the Region's annual business planning cycle which also includes strategic planning, economic and financial forecasting and performance measurement.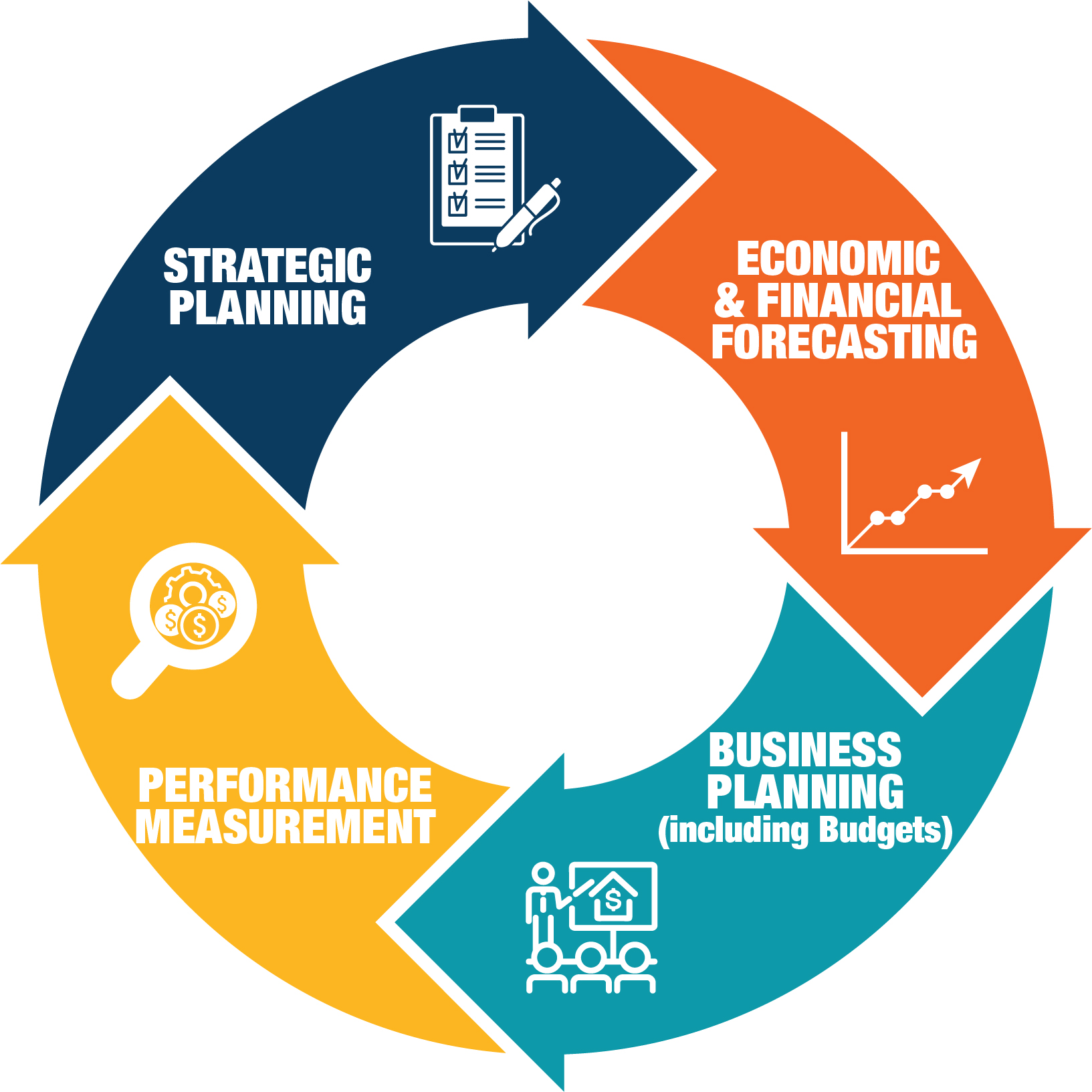 The Region prepares two budgets. The first is for services funded by property taxes, which presents the operating and capital funding requirements for the following Regional services:
Durham Regional Police Service (DRPS)
Durham Region Transit (DRT)
Regional roads and bridges
Solid waste management
Social services including social housing, social assistance, children's services, family services and long-term care and services for seniors
Public health and paramedic services
Planning and economic development
Emergency management
9-1-1 services
The second is for water and sanitary sewer services which are billed on a consumption basis to customers who are connected to the municipal systems. These services are user rate supported and are not funded from Regional property taxes.
To learn more about how the Budget is prepared watch this short video.
For more information or questions about the budget, please contact us at budgets@durham.ca or by phone at 905-668-7711 extension 2302 or 1-800-372-1102 (toll-free).
Property Tax Supported Business Plans and Budgets
Long-Term Service and Financing Strategies
Durham Region Transit Service and Financing Strategy
Paramedic Services Service and Financing Strategy
Water Supply and Sanitary Sewage Systems Business Plans and Budgets
Region of Durham Water Financial Plan