Emergencies can happen quickly, without warning, at any time of day and in any season. Emergency preparedness starts at home. Make sure you and your family are prepared for any emergency.
If you live, work, play, or go to school near the nuclear plants in Clarington or Pickering, take some time to learn about how you can prepare to be safe.
The Region of Durham and its eight local area municipalities have emergency programs and plans in place. Plans are regularly reviewed and practised.
Emergency kits
Here in Durham, we are no stranger to ice storms and blackouts. You should make sure that your home is equipped with the supplies you'll need if the power is out and you're stuck at home for a few days.
Your prepared home should have:
A well stocked first aid kit
A battery-powered or crank radio or a battery bank to charge your cell phone so you can stay informed even when the power is out
Flashlights and extra batteries
Food that you can prepare without electricity
Cash
Special items that may be required for infants, seniors in the household or assistive mobility devices
A generator if you can afford one
Battery powered smoke alarms and carbon monoxide detectors
Carbon Monoxide causes accidental poisonings and deaths in Ontario every year. Stay safe during power outages. Do not bring generators or barbeques inside your home or garage. Ensure that your home has working carbon monoxide detectors with batteries to prevent carbon monoxide poisoning when the power is off.
Pack your "go bag"
Your Go Bag is the only emergency kit you need and should be kept in the trunk, so you have it when you need it. Many retailers sell preassembled kits, but be sure to double check this list to make sure you have everything you'll need:
Basic tools such as screwdriver and plyers
Battery bank a phone charger
Blankets
Booster cables
Bottled water
Spare car battery
Spare tire
De-icer fluid for windshield and fuel line
Extra clothing to suit the season. e.g. shoes, hats, mitts, rain poncho
Fire extinguisher
First-aid kit
Flashlight and batteries
Ice scraper and snowbrush
Non-perishable food/snacks
Road maps
Salt or de-icer
Small shovel
Tire repair kit
Waterproof matches and candle
Whistle
If you don't have a car, make sure you have basic emergency supplies with you such as a battery bank, phone charger and cash.
Pet preparedness
You are responsible for caring for your pets during an emergency. Make sure you have emergency pet supplies. If you need to go to an evacuation centre, bring your pet with you.
Car kits
More information coming soon.
Emergency plans
If you are asked to stay inside or evacuate, you should have an emergency plan. Take some time to write down what you are going to do in an emergency.
Include children, seniors, and pets in your plan. For anyone with disabilities or special needs, the federal and provincial governments also offer guides for your emergency planning.
Think about things like:
Hearing
High-rise safety
Mobility
Non-visible disabilities
Service animals
Travel considerations
Vision
Make sure everyone knows where to find your emergency plan and emergency kits. Remember to practise your plan often.
Read the Durham Region Emergency Master Plan and the Durham Nuclear Emergency Response Plan.
Emergency Evacuation Centres
During an emergency, you may be asked to evacuate.
It is always a good idea to have an emergency plan. You should also have emergency kits ready in case of an emergency. Your emergency plan should include a safe place to go. If you aren't able to get to that safe place, you may have to go to an evacuation centre.
In collaboration with a range of community partners, evacuation centres are set up in a safe place provided by the municipality. At an evacuation centre, you will have access to emergency social services such as:
Assistance to contact family members
Clothing
Drinking water
Emergency information
First-aid
Food
Shelter
You can take your pet to an evacuation centre with you. Make sure you make plans for them too when you are getting your plan and your kits ready.
Stay in touch
Radio, television, reliable websites, and official social media channels are the best places to get information during an emergency. Use a battery-powered or crank radio if the power is out and cell networks are down.
Follow official Twitter accounts now to stay informed during an emergency:
Connect through your existing networks
Call your family and friends during an emergency. Make sure to update your phone list often and organize your emergency phone contacts in the Stay in Touch Checklist.
Your neighbourhood networks are important, too. Think about the connections you already have: your sports teams, spiritual groups, and friends in the neighbourhood. These may be a key source of support.
Update your social media status
Facebook allows you to mark yourself safe in an emergency. Update your status on your other social media accounts to let friends and family know you're okay.
Remember, if you need help right away because of an injury or immediate danger, call 9-1-1.
Emergency alerts
There are emergency alert systems in place to notify you of a large-scale emergency.
Region of Durham email alerts
Receive emergency alerts that are posted to the Region of Durham website.
Subscribe with your email address
Alert Ready wireless and broadcast alerts
Canada's Alert Ready system sends emergency alerts to compatible cell phones and wireless devices, as well as through TV and radio broadcasts. You do not need to sign up for these alerts.
You can check if your cell phone is compatible by visiting AlertReady.ca.
Alert Ready emergency alerts are geo-targeted and activated only for the most serious, large-scale emergencies.
Nuclear public alerting system
Durham Region has a nuclear public alerting system made up of sirens and an auto dialer for landline phones. You will get these alerts if you are near the Darlington or Pickering Nuclear Generating Stations.
At The Ready guide
Preparing for emergencies doesn't have to feel overwhelming. The free At The Ready guide has been condensed down to the most important things you can do to make your family ready for an emergency:
A simple template to write your family meetup plan (just fill in the blanks).
Checklists of the emergency supplies you need.
Emergency advice that's made for Durham Region and your busy life.
The Region's favourite tips and tricks.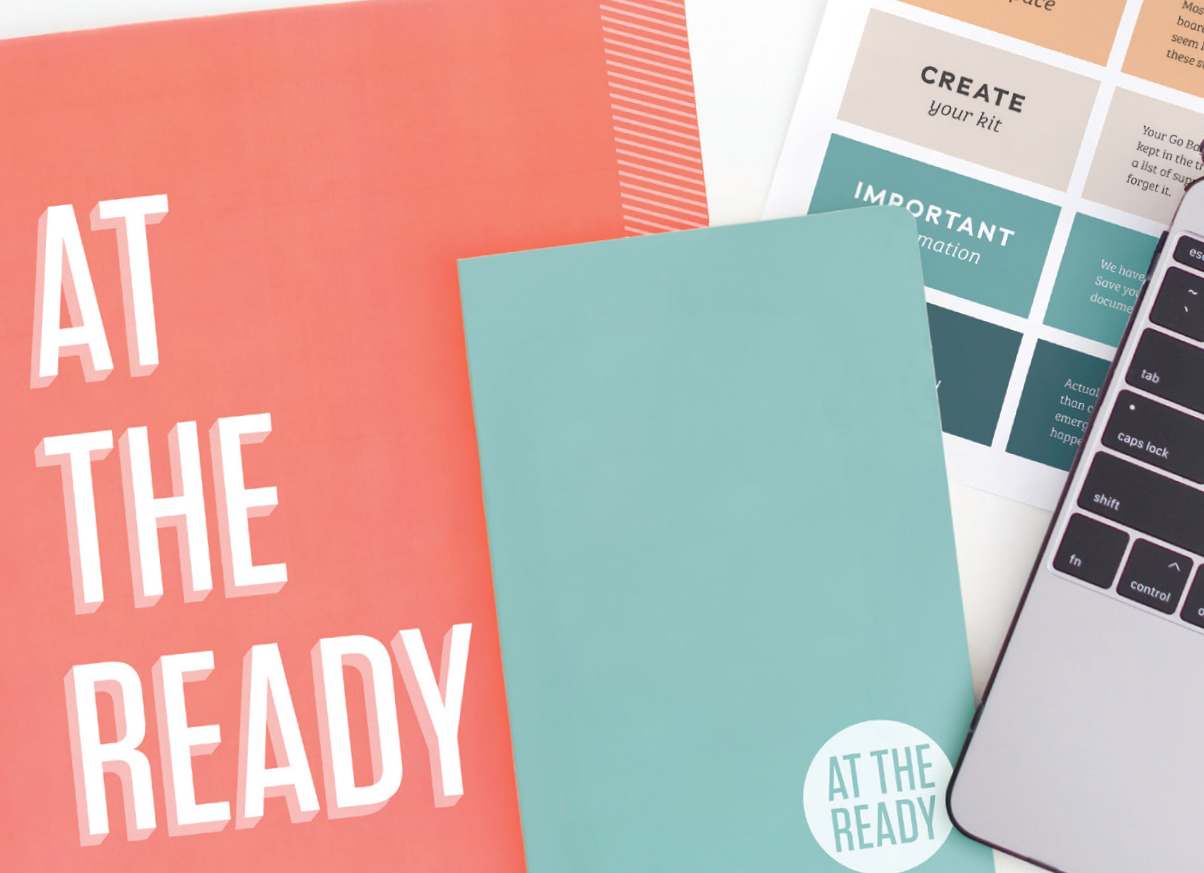 Community resources and municipal partners
Municipalities
Nuclear preparedness
Personal preparedness
Severe weather