The Regional Municipality of Durham provides a variety of quality programs and services to Durham Region residents.
Office of the CAO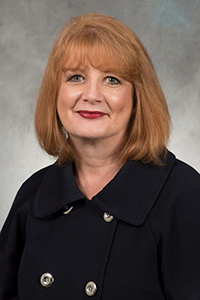 Elaine Baxter-Trahair - Chief Administrative Officer
The Office of the Chief Administrative Officer (CAO) oversees three program areas, Corporate Communications, Corporate Policy and Strategic Initiatives and Emergency Management, in addition to the corporate Department Head team.
Corporate Communications Office
The Corporate Communications Office (CCO) provides strategic communications services to keep the public and staff informed about the programs and services of the Region of Durham. CCO works closely with the media, the community, Regional employees, stakeholders, and other levels of government.
Corporate Policy and Strategic Initiatives
Sandra Austin, Director – Corporate Policy and Strategic Initiatives
The Corporate Policy and Strategic Initiatives unit leads the development and delivery of a number of Regional initiatives, including strategic planning, environmental sustainability, accessibility, age-friendly community planning, smart cities innovation and government relations, as well as the coordination of interdepartmental policy files such as transportation and energy.
Emergency Management
James Kilgour, Director – Durham Emergency Management Office
The Durham Emergency Management Office (DEMO) is responsible for The Regional Municipality of Durham's emergency management program. The program keeps residents safe. It improves Durham's ability to recover from emergencies.
Corporate Services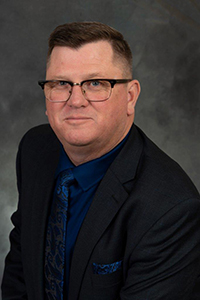 Don Beaton - Commissioner of Corporate Services
Corporate Services is comprised of four divisions: Human Resources, Information Technology, Legal Services and Legislative Services.
Human Resources Division
Louise O'Dell, Director - Departmental Services
The Human Resources Departmental Services section is committed to the Region's corporate values by providing fair and impartial supports to its customers throughout the entire employee life cycle including: labour relations, human resources policy, diversity and inclusion, talent acquisition (recruitment) and organization development to support and ensure a well-qualified, diverse, supportive work environment to both its current and prospective employees.
Dara Barry, Director - Organization and Employee Services
Responsible for Compensation and Benefits and Health, Safety and Wellness (which includes Disability Management).
Information Technology
Kalyan Chakravarthy (KC), Director - Information Technology
As Chief Information Officer, KC is responsible for the Regional Municipality of Durham's information and digital technology needs.
Legal Services
Jason Hunt, Director - Legal Services
The Director of Legal Services and oversees three operations within the Legal Services division of Corporate Services. A team of lawyers and the legal support team provide legal advice and representation to all of the departments across the corporation. The Provincial Offences Act - Court Services operates 4 courtrooms, a trial scheduling counter and a payment counter to address thousands of court matters a year. The Provincial Offences Act - Prosecution Services consists of a team of prosecution assistants and prosecutors who carry out the prosecution of offences under a number of provincial Acts (such as the Highway Traffic Act) as well as Regional Bylaws.
Legislative Services
Ralph Walton, Regional Clerk
The Legislative Services Division provides Council and Committee Support ensuring Statutory and Legislative Compliance to meet the requirements of the Municipal Act, the Municipal Elections Act, Corporate Policy and the Municipal Conflict of Interest Act. In addition, this division is also responsible for the Information Management Program ensuing that official records are managed from creation to final disposition. Legislative Services is the first point of contact at Regional Headquarters through the Public Front Counter or through the main Call Centre of the Region.
Finance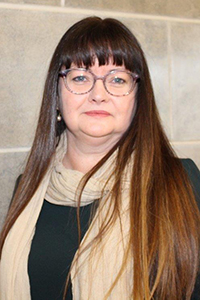 Nancy Taylor - Commissioner of Finance
The Finance Department handles the financial side of the organization. The department works to promote and maintain financial strength, stability and accountability. The Commissioner of Finance and Treasurer gives advice on financial decisions at the Region of Durham.
The role of the Finance Department includes the fulfillment of the legislated duties of the Treasurer to receive and safely keep all money of the corporation, to keep all books of account and to prepare and publish financial statements, as required by the province. The activities of the divisions include the following:
Financial Planning and Purchasing
Mary Simpson, Director - Financial Planning and Purchasing
The Director of Financial Planning and Purchasing is responsible for long term financial planning for the Regional corporation and its agencies, including capital forecasts, servicing and financing studies , economic analysis, fiscal impact analysis, business case development, corporate wide asset management, development charges, user revenue, credit rating reviews, performance measurement and financial risk mitigation; centralized procurement for all Regional activities and the provision of mail, courier, inventory, disposal of assets and centralized print services.
Financial Services
Joanne Cermak, Director - Financial Services
The Director of Financial Services is responsible for the centralized financial accounting and reporting for all Regional activities; the water meter reading, billing and customer service activities of the Utility Finance Division; the financial oversight of the external social housing providers; and, the collection operations of the POA default fines section.
Budget Planning
Nicole Pincombe, Director - Business Planning, Budgets and Risk Management
As the Director, Business Planning, Budgets and Risk Management, Nicole is responsible for leading the Region's Business Planning and Budget process; preparing the Annual Property Tax Study including the setting of property tax policy and rates; managing the Region's investment portfolio; and overseeing and coordinating risk management and mitigation for the Region and members of the Durham Municipal Insurance Pool.
Health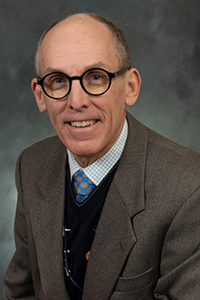 Dr. Robert Kyle - Medical Officer of Health
The Health Department is responsible for the delivery of public health programs and services.
Health Administration
Director - Administration
Responsible for financial aspects of the department, Health communications and Health library services, facilities, privacy and security and the Administrative staff that support all divisions within the department.
Health Protection
Lisa Fortuna, Director - Health Protection
The division acts as protectors of the public's health through inspection, investigation and enforcement of various Acts and Regulations governing food safety, safe water, infectious diseases, health hazards and control of smoking and vaping in public places and the workplace.
Oral Health
Pat Abbey, Director - Oral Health
Responsible for overseeing school screening, oral health promotion and oral health clinical programs to assist families in the Region to access dental care for their children up to 17 years of age.
Paramedic Services
Troy Cheseboro, Chief - Region of Durham Paramedic Services
The Chief provides divisional oversight and planning for all areas of Paramedic Services.
Population Health
Jean Nesbitt - Director, Public Health Nursing and Nutrition
The Director, Population Health Division who is the Health Department's Chief Nursing Officer is responsible for the delivery of the following programs: Healthy Families, Healthy Living, Infectious Disease Prevention and Control, Immunization and Durham Health Connection Line.
Planning and Economic Development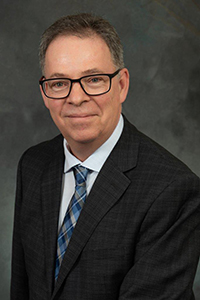 Brian Bridgeman - Commissioner of Planning and Economic Development
The Planning and Economic Development Department is responsible for managing growth and development in Durham Region.
Planning Division
Gary Muller, Director - Planning
Overall responsibility for the Planning Division including oversight of Durham Region's Official Plan, providing guidance and direction for a variety of strategic long-range planning initiatives, development planning approvals, transportation policy, the Region's Official Plan Review and various projects under the Region's Transportation Master Plan.
Economic Development and Tourism Division
Simon Gill, Director - Economic Development
Economic Development and Tourism is responsible for supporting the growth of our Regional economy through marketing, providing business services to attract new investment, enabling a vibrant tourism industry, as well as providing agricultural and rural programming in the northern townships.
Social Services
Six divisions make up the Social Services Department. These divisions provide professional and high-quality services for Durham Region residents.
Business Affairs and Financial Management
Dennis Holmes, Director - Business Affairs and Financial Management
The Business Affairs and Financial Management Division oversees Social Services business planning and budgets; emergency social services; financial and administrative support services.
Children's Services
Lisa McIntosh, Director - Children's Services
The Children's Services Division plans, manages and oversees funding for Durham's early years and child care system. The division takes a lead role in Durham's Best Start Network and operates seven licensed early learning and child care programs as well as Durham Behaviour Management Services.
Family Services
Marusia Laschuk, Director - Family Services
The Family Services Division helps to improve the quality of life for people living or working in Durham Region who are experiencing mental health and other issues by providing professional and accessible counselling, psychotherapy, education and other support services.
Housing Services
Alan Robins, Director - Housing Services
Housing Services supports social housing providers and manages properties directly owned by the Region. It also funds programs to prevent homelessness and encourages the creation of affordable housing.
Income and Employment Support
Kelly O'Brien, Director - Income and Employment Support
Income and Employment Support delivers the Ontario Works Program. Ontario Works gives financial assistance and basic health benefits to people in need. A wide range of employment services are also available to help people find jobs.
Long-Term Care and Services for Seniors
Laura MacDermaid, Director - Long-Term Care and Services for Seniors
The Long-Term Care and Services for Seniors Division provides programs and services in four Regionally owned and operated accredited long-term care homes. The division also provides respite care, caregiver relief, Meals-on-Wheels programs and Adult Day programs.
Transit
Durham Region Transit (DRT) is safe and reliable mobility. It strives to keep growing smart, modern and in sync with our growing community, to serve your evolving needs.
General Manager
Bill Holmes, General Manager
With more than 20 years of experience and an unwavering customer-focused approach, Bill leads Durham Region Transit in the achievement of an integrated transit network that makes a difference in the everyday lives of Durham Region residents and the community.
Maintenance
Audra McKinley, Deputy General Manager - Maintenance
DRT buses receive outstanding care, both mechanically and with our standard for cleanliness. Bus stop safety and amenities are important to you and you are important to us, so bus stops receive utmost attention, too.
Customer Experience
Christopher Norris, Manager - Customer Experience
The stop is within walking distance, service is convenient and well integrated, information is easy to find.
Business Services
Jamie Austin, Deputy General Manager - Business Services
The real-time information is really handy, your driver is very professional, the transit fare is reasonable.
Works
Susan Siopis - Commissioner of Works
The Works Department provides services for residents and businesses in the Durham Region:
Drinking water distribution and treatment
Sewage collection and treatment
Maintenance of Regional roads
Waste management
Business Services
Jenni Demanuele, Director - Business Services
Areas of responsibility include real estate acquisitions and disposals; property management activities including the general management of the Durham Region Forest tracts; the management of Regional facilities and leased premises including design, construction, operation, maintenance and demolition activities; the operation and management of Regional Headquarters; the coordination of comments related to various development applications, servicing and subdivision agreements; the issuance of water and sewer connection permits; and the provision of financial and administrative support for all Works Department programs.
Environmental Services
John Presta, Director - Environmental Services
Responsible for planning, design, construction, operation and maintenance of water supply and sanitary sewerage services.
Transportation and Field Services
Ramesh Jagannathan, Director - Transportation and Field Services
Responsible for the planning, design, construction, operation and maintenance of the Regional road infrastructure.
Waste Management
Mirka Januszkiewicz, P.Eng., MASc., MBA, Director - Waste Management
Responsible for systems policy development, planning and design, effective and efficient garbage, recycling and composting collection and processing service delivery to support diversion in Durham's residential sector.
Durham Region Strategic Plan
The organization is guided by a strategic plan. The 2015 - 2019 Strategic Plan aims to reach both the goals of Council and the community. We are working towards the development of a new plan.
The current plan's focuses are:
Economic growth, diversification, and local employment.
Population health and quality of life.
Health environment and sustainable communities.
Organization health and service excellence.