Emergency Social Services
Emergency Social Services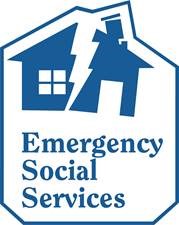 Emergency Social Services (ESS) coordinates the delivery of services and supports to address immediate, short-term needs in the community, typically for those who have been impacted by an emergency or disaster.
During an emergency, services are commonly provided in an evacuation or reception centre that is used as a safe place to receive essentials. Essentials include: shelter, food, clothing, and information about the emergency and how to navigate receiving the proper supports during – and following – the event. ESS coordinates with community partners and municipalities to operate evacuation and/or reception centres.
Following the event, ESS works with various Region of Durham departments, as well as community partners, to assist residents with navigating their displacement journey.
ESS plans, prepares and coordinates the Durham Region Social Services emergency response by facilitating staff training and liaising with Regional departments, municipalities, community partners and stakeholders.
ESS is responsible for managing the departmental emergency plan, business continuity plans, and departmental emergency management-related operating policies and procedures.
Resources