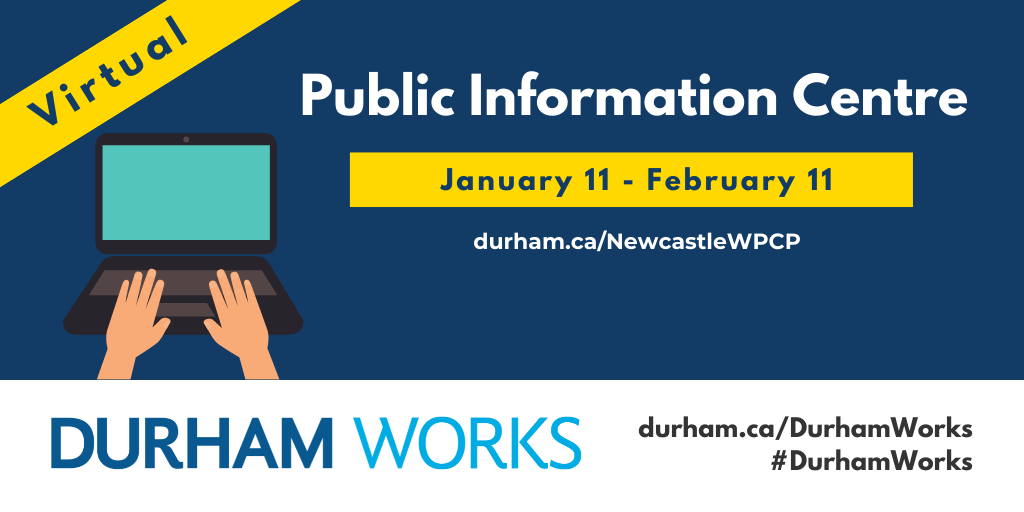 Posted on Friday, January 21, 2022 02:50 PM
A virtual Public Information Centre (PIC) is being held now until February 11 to provide an update on the amendment to the Newcastle Water Pollution Control Plant (WPCP) Class Environmental Assessment (EA). Public consultation is required on the proposed solutions to provide additional sanitary sewage treatment plant capacity at the Newcastle WPCP.
The presentation for the virtual PIC can be viewed on the Region's YouTube channel. Learn more about the project on the project webpage at durham.ca/NewcastleWPCP.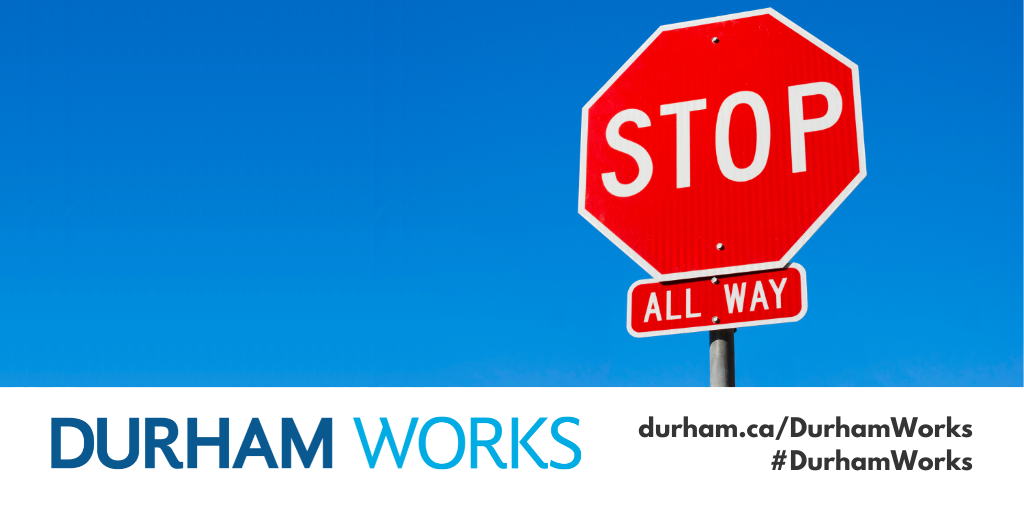 Posted on Thursday, December 16, 2021 10:41 AM
Drivers, cyclists and pedestrians are asked to exercise additional caution at the new all-way stop at Myrtle Road and Ashburn Road in the Town of Whitby. This improvement will require every driver in every direction to stop their vehicle before entering the intersection and yield the right-of-way to the first vehicle to come to a complete stop. Drivers must also yield the right-of-way to pedestrians in the crosswalk or intending to cross. This enhancement will improve safety by providing a...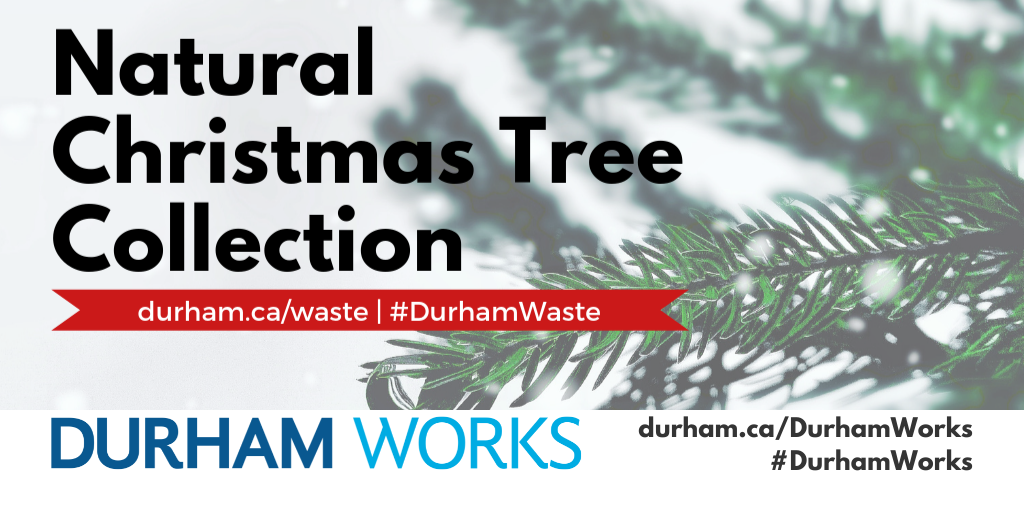 Posted on Friday, December 10, 2021 03:04 PM
If you live in the Municipality of Clarington, or the townships of Brock, Scugog or Uxbridge, remember to book your natural Christmas tree collection by December 27 at 4 p.m. to receive curbside collection of your tree in the new year.
Residents can book a Christmas tree pick-up at their address through:
The online waste collection calendar tool at durham.ca/waste.
Calling 905-697-5300 or 1-800-667-5671.
This pilot project will help the Region plan more efficient collection...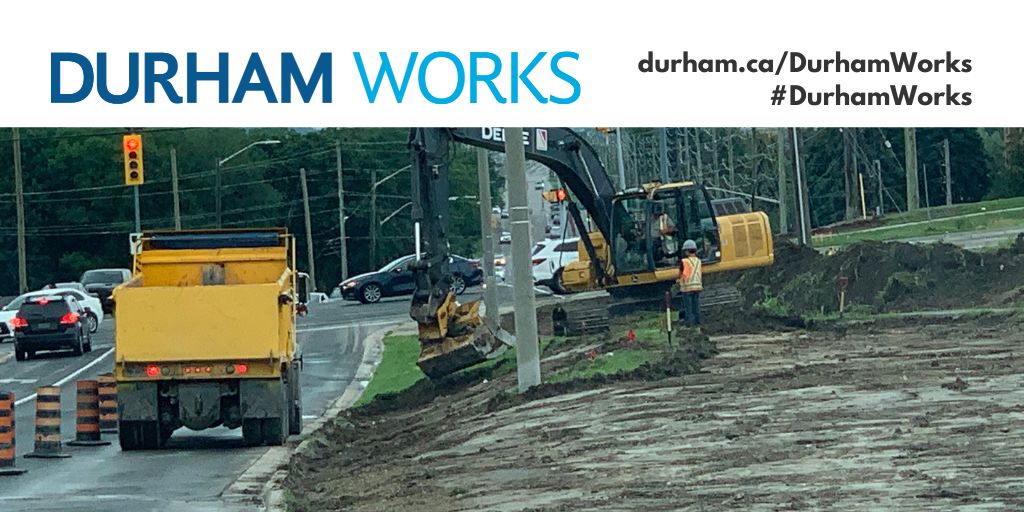 Posted on Monday, November 22, 2021 11:39 AM
The intersection of Brock Street North and Rossland Road in Whitby will be closed from the evening of November 26 to the afternoon of November 29. Detour routes will be posted. The closure is required to remove existing asphalt and repave the road. Following the closure, the current intermittent lane restrictions in the area will continue until December 2022.
Businesses in the area will remain open throughout the construction. Unfavourable weather conditions may influence the work schedule. For more...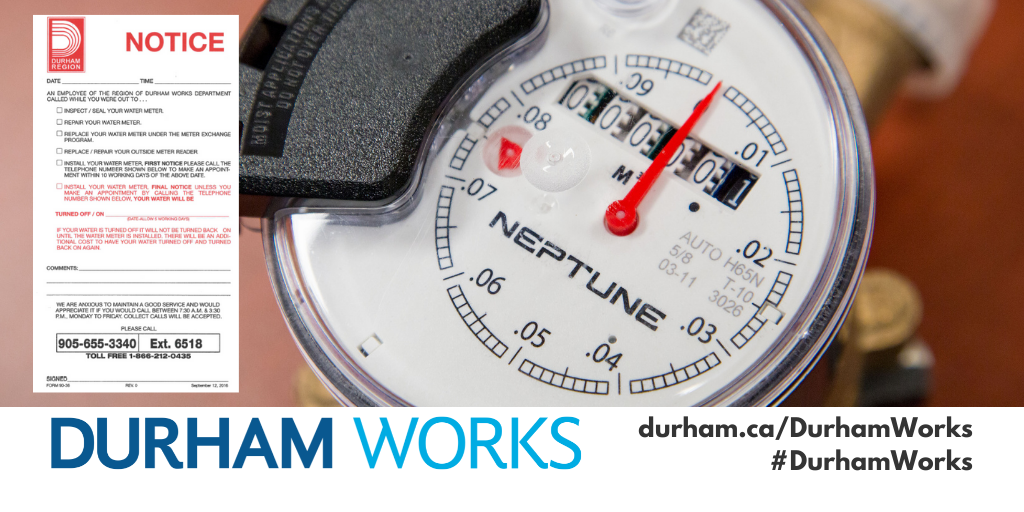 Posted on Friday, November 19, 2021 12:45 PM
From now until March 2022, on behalf of The Regional Municipality of Durham, Neptune Technology Group is scheduling appointments with property owners whose water meters are 20 years or older. The water meters will be upgraded, and user accounts will be updated, allowing the Region to conduct readings remotely by using this technology.
Affected property owners will initially be contacted by Neptune by letter and phone call. The letters contain all the necessary information to book an appointment and...