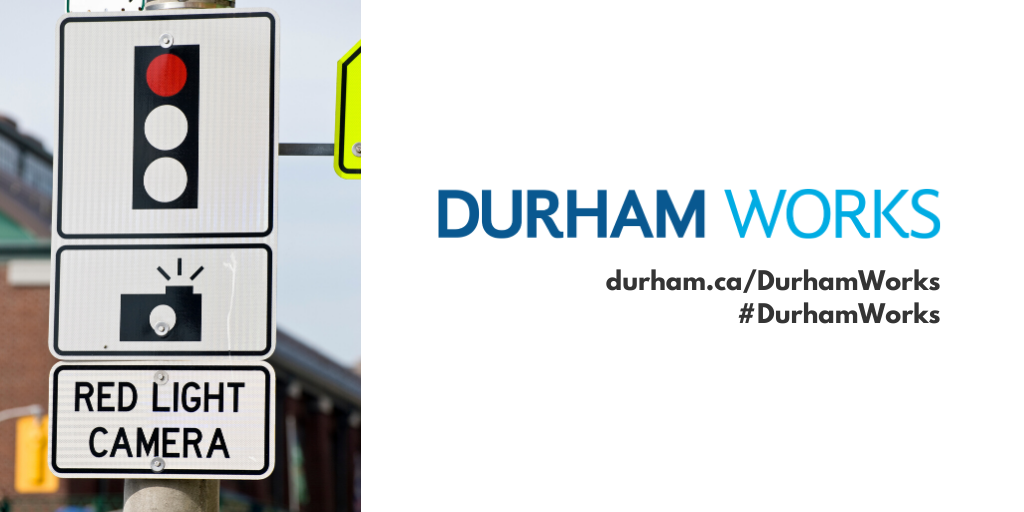 Posted on Wednesday, August 23, 2023 09:48 AM
Red light cameras have been installed at select locations throughout Durham Region to reduce T-bone collisions at intersections on Durham Regional roads.
Red light running has the potential to cause serious injury or death for both the offending driver and innocent victims. The Region's collision records database shows 571 collisions over a three-year period (2020, 2021 and 2022) at signalized intersections where the cause was specifically attributed to a driver disobeying traffic control...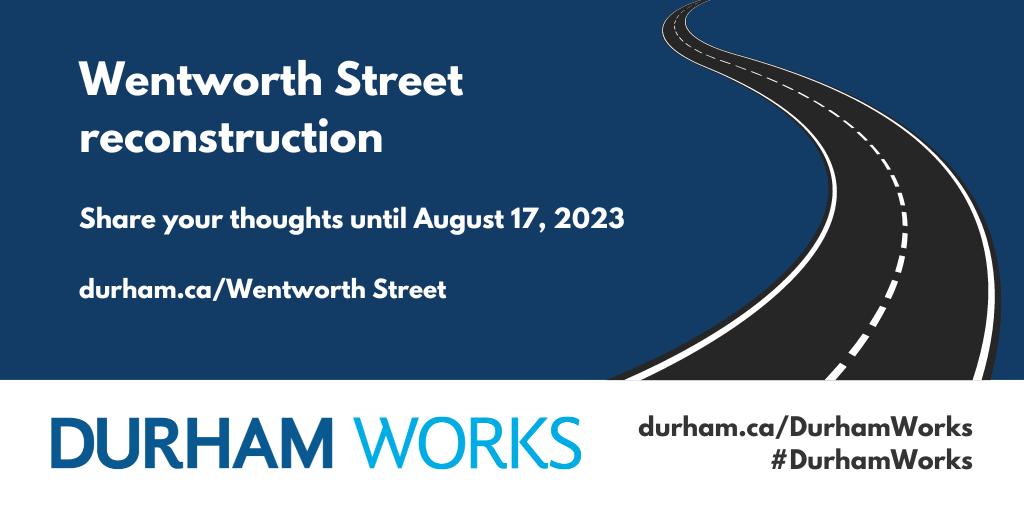 Posted on Monday, July 24, 2023 08:30 AM
The Region of Durham is proposing to reconstruct Wentworth Street (Regional Road 60), from Cedar Street to west of Farewell Street (Regional Road 56), in the City of Oshawa.
The reconstruction of Wentworth Street will include pavement rehabilitation, local road realignment, intersection modifications, sidewalks, a multi-use path, and watermain replacement.
We want to hear from you! The public information package with the project background and preliminary design can be reviewed at durham...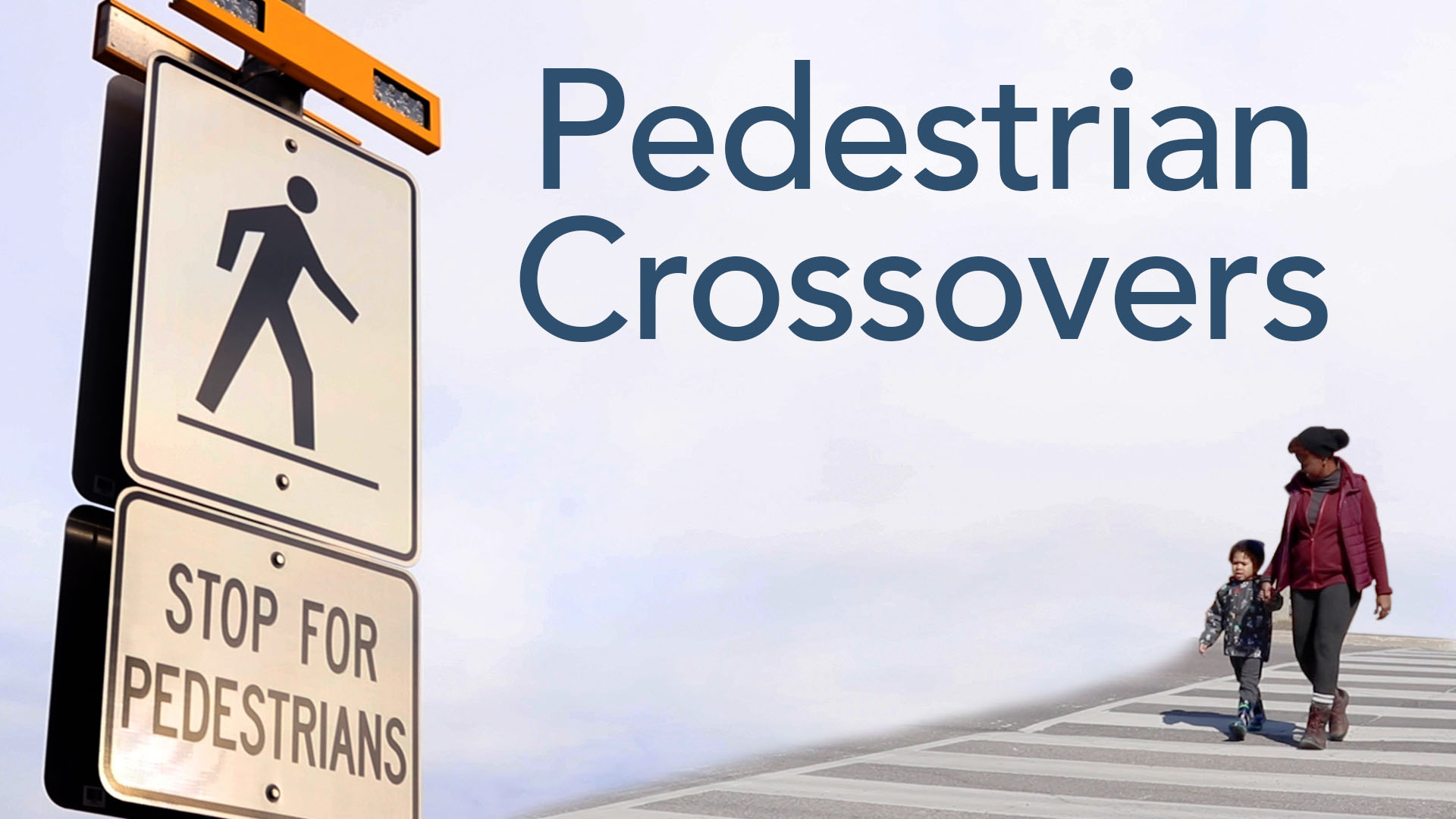 Posted on Thursday, July 20, 2023 02:22 PM
Pedestrian crossovers make it safer and easier for pedestrians to cross the street. Our video, available on the Region's YouTube channel, outlines the roles and responsibilities of drivers, cyclists and pedestrians to help everyone safely navigate the crossovers.
Pedestrian crossovers are in accordance with provincial legislation and are part of our commitment to Durham Vision Zero—a long-term, multi-agency strategy to create safer roads. Learn more at durham.ca/VisionZero.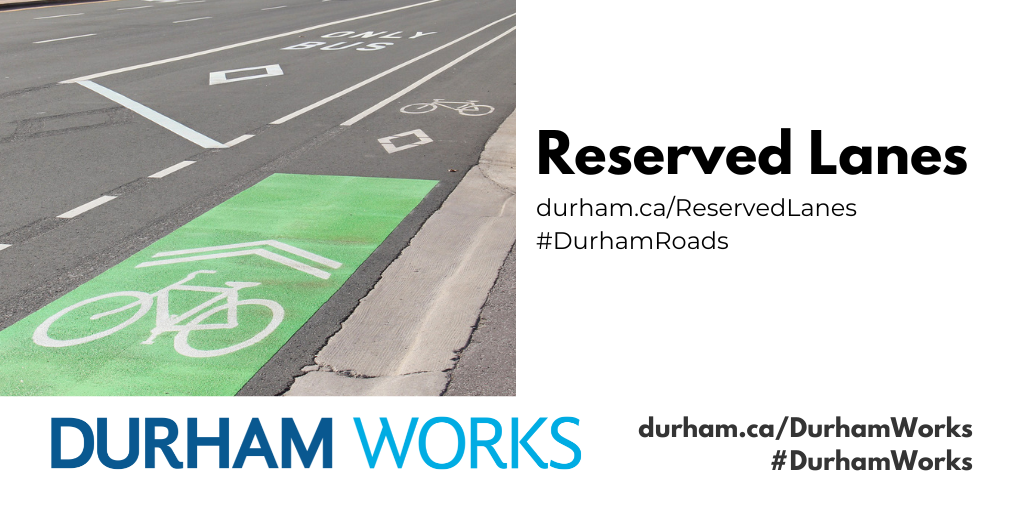 Posted on Tuesday, July 18, 2023 03:17 PM
Reserved lanes for buses and cyclists are a traffic control device to help improve cyclist, driver and pedestrian safety. Reserved lanes are clearly marked with overhead diamond signs, ground-mounted diamond signs and pavement markings.
Bus-only lanes are reserved for public transit vehicles—Durham Region Transit buses and Go Transit buses—to help buses get through congested areas and stay on schedule. Motorists are prohibited from using bus-only lanes. Vehicles can enter bus-only lanes to...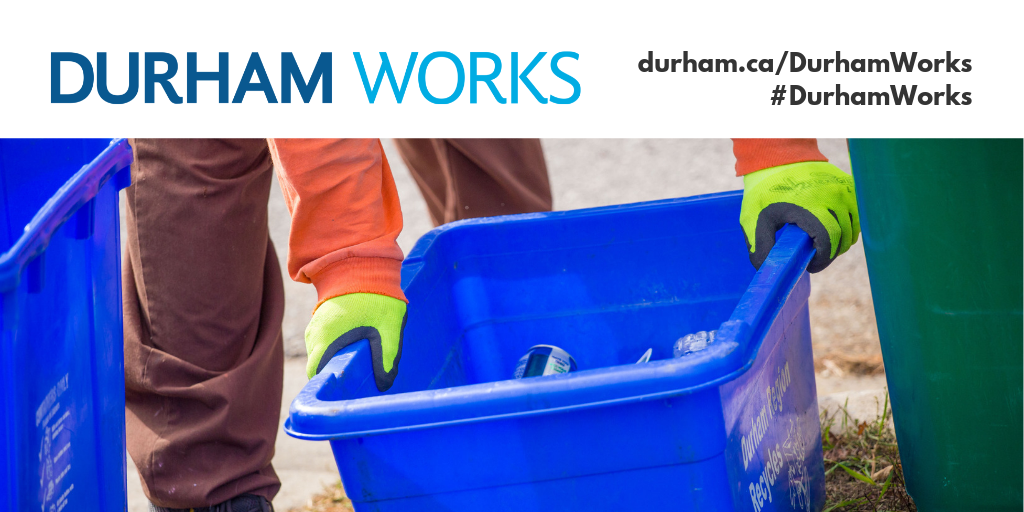 Posted on Friday, July 14, 2023 08:30 AM
Residents are asked to keep the health and safety of waste collection workers in mind when they set out their waste for curbside collection.
By following a few simple steps, residents can help prevent injury for waste collection workers when collecting broken glass, broken porcelain or medical sharps. Broken glass or broken porcelain can easily break through a plastic bag and harm our workers or others. Medical sharps are objects that can cut skin and come in contact with bodily fluids, such as...