Posted on Wednesday, June 05, 2019 11:15 AM
Whitby, Ontario – Durham Region's Works Department has won the Ontario Public Works Association's (OPWA) Bruce Brunton Award for its 2018 National Public Works Week (NPWW) campaign. The award was presented to staff at Works Committee today by Brian Barber, Executive Director of the Ontario Public Works Association.
"Congratulations to staff for once again delivering a top-class experience through National Public Works Week," said Elaine Baxter-Trahair, Chief Administrative Officer for Durham Region....
Posted on Tuesday, June 04, 2019 04:45 AM
This summer, The Regional Municipality of Durham will be constructing a roundabout at the intersection of Lake Ridge Road (Regional Road 23) and Regional Road 12/Pefferlaw Road (York Regional Road 21), in the Township of Brock.
The Region held a public information session in January 2018 to explain the plan to modify the existing two-way-stop-controlled intersection into a roundabout, and the benefits it will bring.
Once constructed, the Region is expecting the roundabout to improve the overall traffic...
Posted on Friday, May 17, 2019 03:00 AM
There are three water-use zones for grouping plants. These zones are:
Low (natural rainfall)
Moderate (occasional watering)
High (regular watering)
By grouping plants according to their water use, you will create a healthier and more beautiful garden. You will also create a landscape that is easier to maintain.
Once you've taken into consideration your budget, appearance, location, maintenance and water requirements of your property—you can begin the design of your garden oasis. Don't be afraid to ask...
Posted on Friday, May 10, 2019 08:00 AM
Durham Region residents are invited to celebrate National Public Works Week, May 19 to 25, by attending a free open house on Saturday, May 25 at the Ajax/Pickering Depot (2020 Salem Road, Ajax).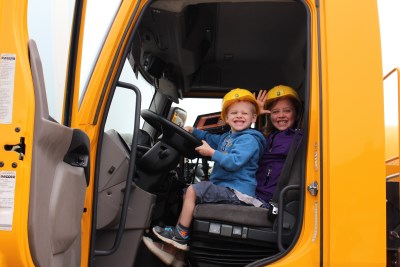 Children can explore our truck and equipment display, play games, try driving a truck in a virtual simulator, visit a face painter and more! Learn how we have incorporated drone technology into public works. Staff from various areas of the Works Department, such as Waste Management and Technical...
Posted on Tuesday, May 07, 2019 11:30 AM
Whitby, Ontario – Durham Region's Works Department has launched a new online newsfeed, Durham Works online, to keep residents informed about programs services such as waste management, water supply, sanitary sewerage, road maintenance and facilities maintenance and operation. Visit the page online at durham.ca/DurhamWorks.
The newsfeed is an online version of the Durham Works newsletter, a publication produced by the Works Department. The newsletter has been mailed to residents twice a year since...