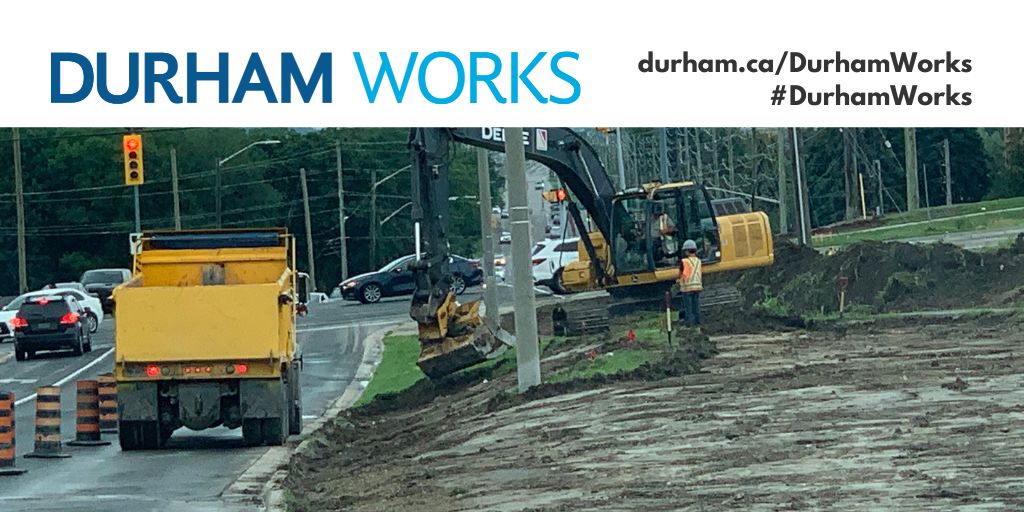 Posted on Monday, November 22, 2021 11:39 AM
The intersection of Brock Street North and Rossland Road in Whitby will be closed from the evening of November 26 to the afternoon of November 29. Detour routes will be posted. The closure is required to remove existing asphalt and repave the road. Following the closure, the current intermittent lane restrictions in the area will continue until December 2022.
Businesses in the area will remain open throughout the construction. Unfavourable weather conditions may influence the work schedule. For more...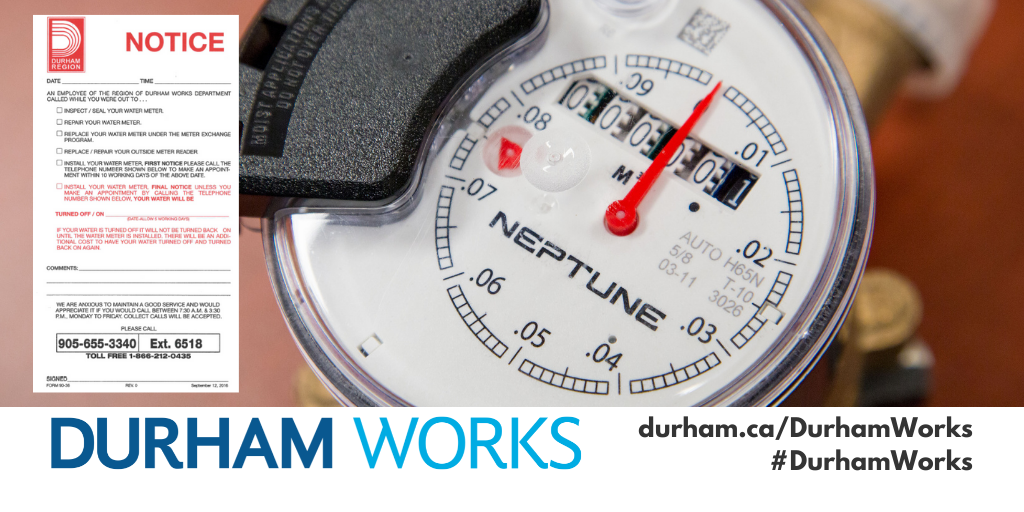 Posted on Friday, November 19, 2021 12:45 PM
From now until March 2022, on behalf of The Regional Municipality of Durham, Neptune Technology Group is scheduling appointments with property owners whose water meters are 20 years or older. The water meters will be upgraded, and user accounts will be updated, allowing the Region to conduct readings remotely by using this technology.
Affected property owners will initially be contacted by Neptune by letter and phone call. The letters contain all the necessary information to book an appointment and...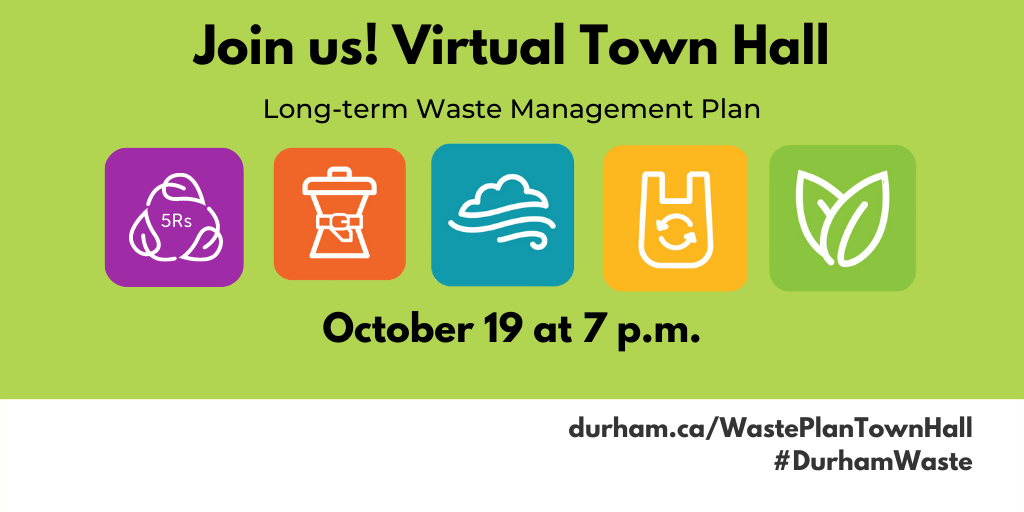 Posted on Thursday, October 14, 2021 11:16 AM
Join us October 19 for a virtual Town Hall on Durham Region's Waste Plan
Join Durham Region's Director of Waste Management Services and members of our Waste Management leadership team on October 19 for an hour-long virtual Town Hall session on the Long-term Waste Management Plan (Waste Plan).
Community members will have the opportunity to learn more about:
The Region's 2021-2040 Long-term Waste Management Plan.
The proposed targets and actions to achieve the plan's approved vision and objectives.
This...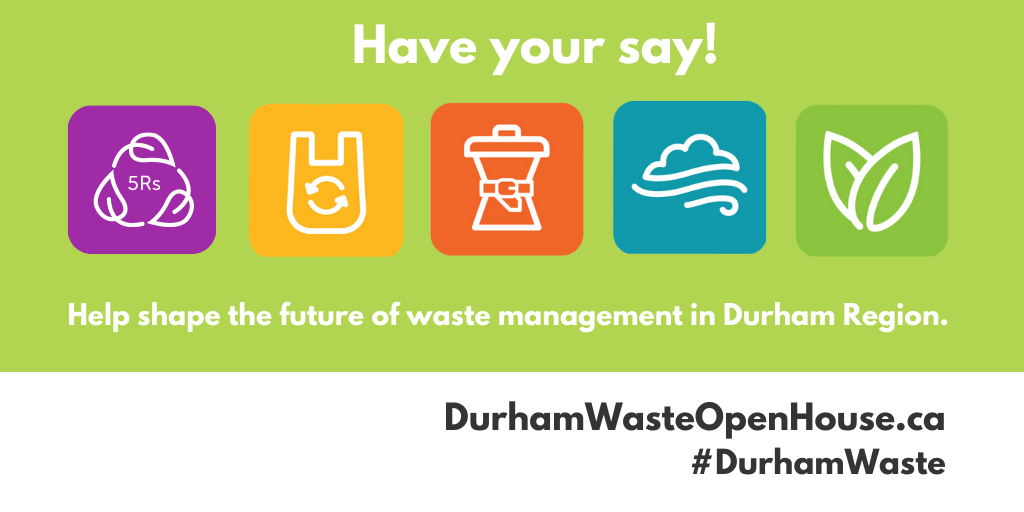 Posted on Tuesday, October 05, 2021 03:33 PM
Durham Region residents can share their thoughts on the draft 2021-2040 Long-term Waste Management Plan (Waste Plan) by completing a 10 to 15 minute survey by October 25. This is an opportunity for residents to provide feedback on the plan's proposed targets and actions by visiting the virtual public engagement website at DurhamWasteOpenHouse.ca.
Why do we need a Waste Plan?
The Waste Plan is a roadmap that describes the Region's vision and objectives for waste management over the next 20 years....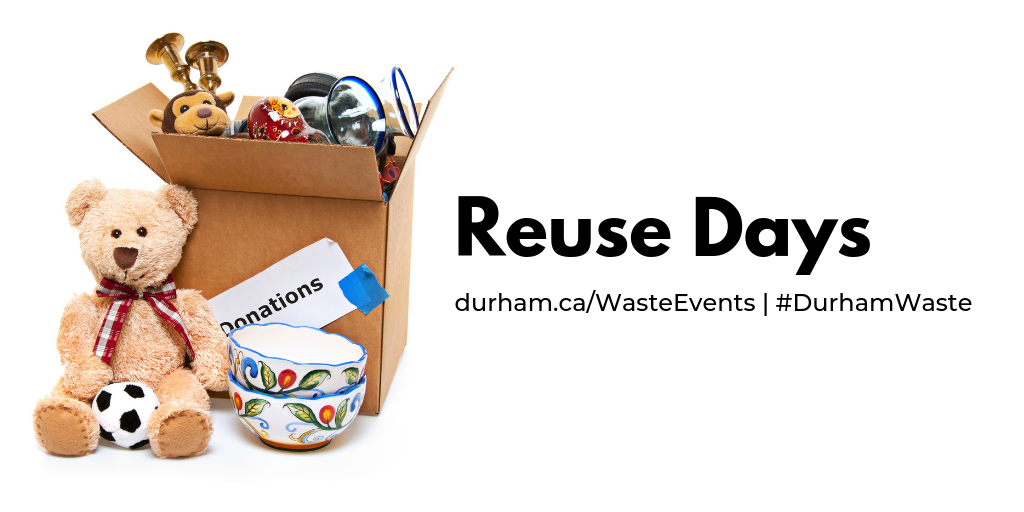 Posted on Wednesday, September 15, 2021 03:58 PM
Help keep quality, reusable items out of the waste stream by dropping off reusable items such as clothing, textiles, shoes, home décor, bedding, sporting goods and more, free of charge. Items will be donated to the Salvation Army Thrift Store.
Date: Saturday, September 18 from 9 a.m. to 1 p.m. (rain or shine).
Location: Durham Region Waste Management Centre, 4600 Garrard Road in Whitby.
Masks and physical distancing are required. Only items deemed to be suitable for reuse by local charities will...