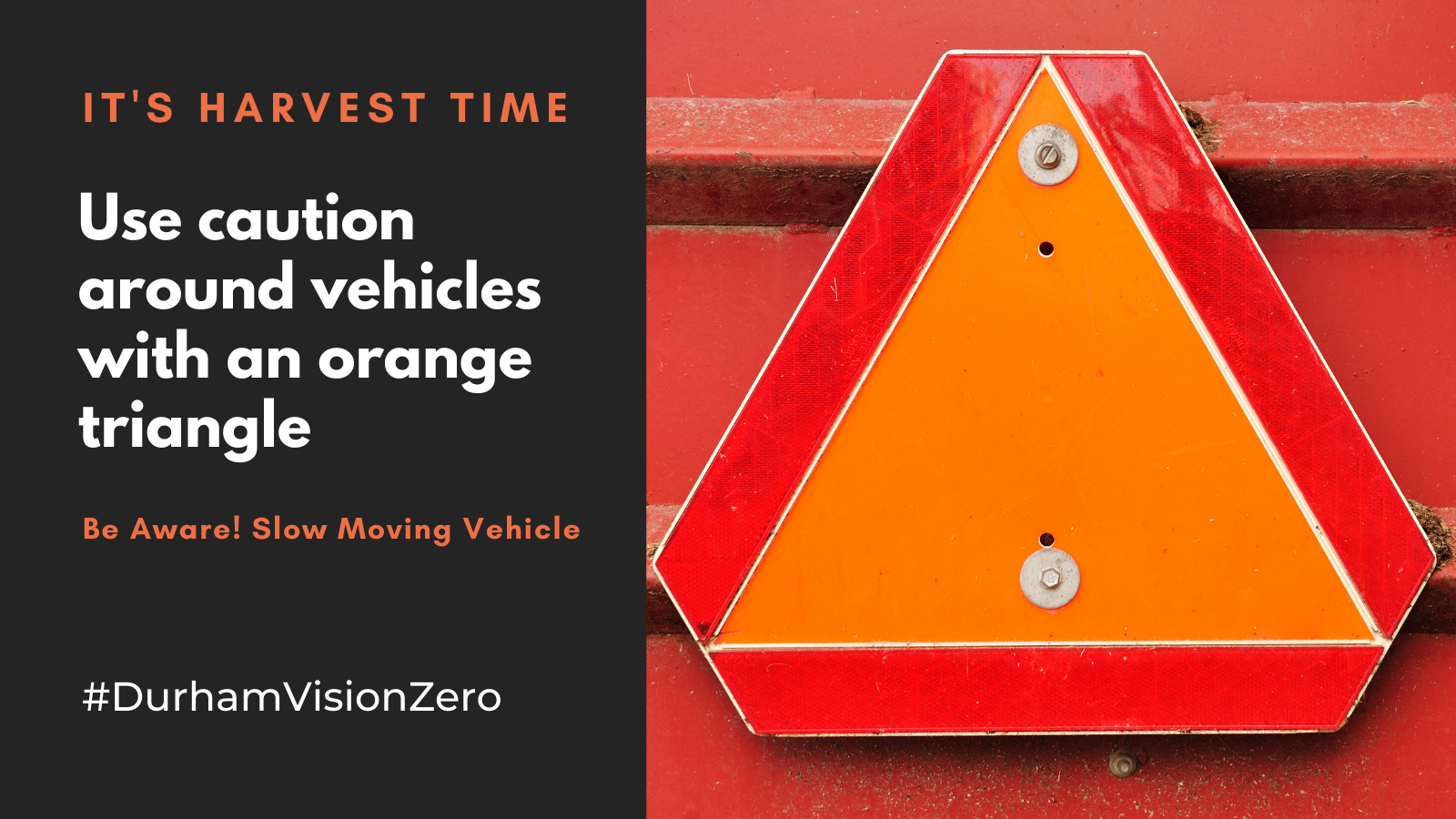 Posted on Tuesday, September 19, 2023 09:47 AM
With harvest season underway, drivers may experience temporary delays on rural roads due to slow moving farm machinery. Motorists are reminded to be patient and cautious when sharing the road with these vehicles.
Farmers have the important task of transporting the food that feeds our communities, and as part of that transportation they often use public roads to get from field to field, both day and night.
Safety tips to observe when coming across farm machinery on Regional roads include: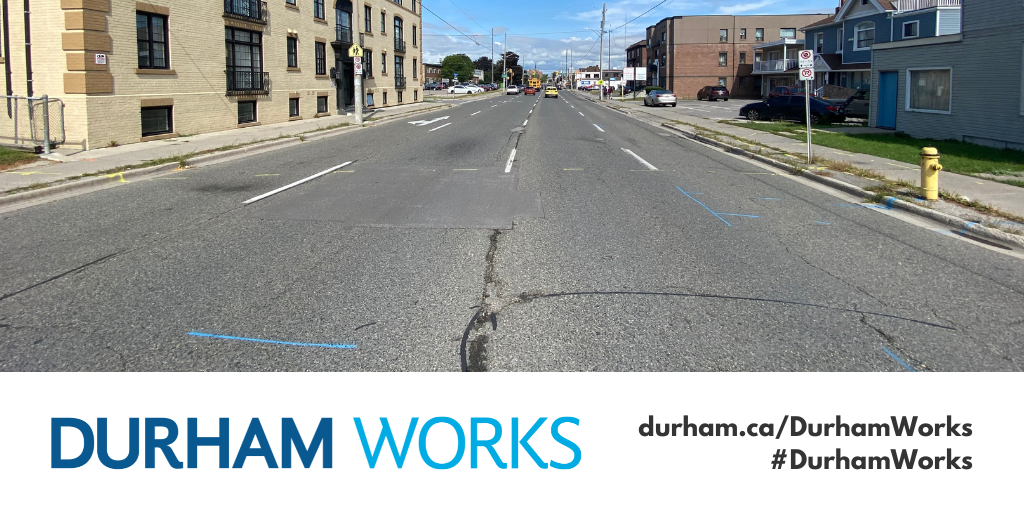 Posted on Monday, September 11, 2023 11:30 AM
Durham Region is working to improve infrastructure by replacing the water and sanitary sewer systems on Simcoe Street South, from Olive Avenue to Metcalfe Street, in the City of Oshawa. Lane restrictions will be in place during the construction work. The Region will ensure at least one northbound lane remains open for traffic and essential services. Access for local traffic and emergency vehicles will be maintained at all times.
Businesses in the area will remain open throughout the duration of...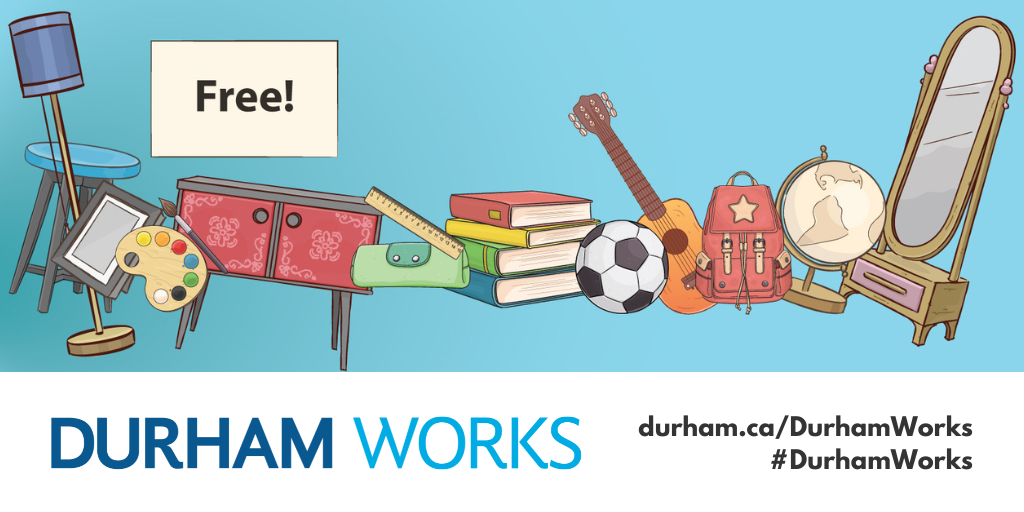 Posted on Monday, September 11, 2023 11:11 AM
Are you ready to declutter and give new life to household items? Don't miss out on Curbside Giveaway Day on September 16, with a rain date of September 23!
Curbside Giveaway Day is a pilot project event organized in co-operation with the local municipalities, where residents exchange unwanted household items for pre-loved items they've been wanting–all for free. Bring your gently used items to your curb, from clothing to household goods, and find new treasures while connecting with neighbours....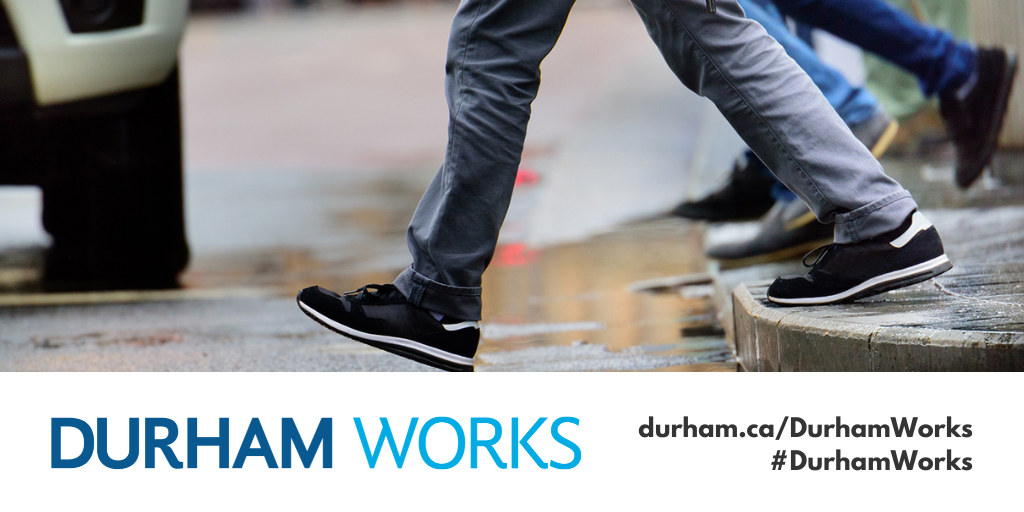 Posted on Tuesday, September 05, 2023 09:02 AM
With Durham Region students back to school, road users must remember to keep safety top of mind in school zones.
Drivers need to slow down, stay focused, and watch for cyclists and pedestrians—especially distracted kids who are excited to be back at school; and pedestrians must ensure they always cross the road at a designated crossing or signalized intersection. With more people walking, cyclists and drivers should give themselves extra time to get to their destination and ride with care to...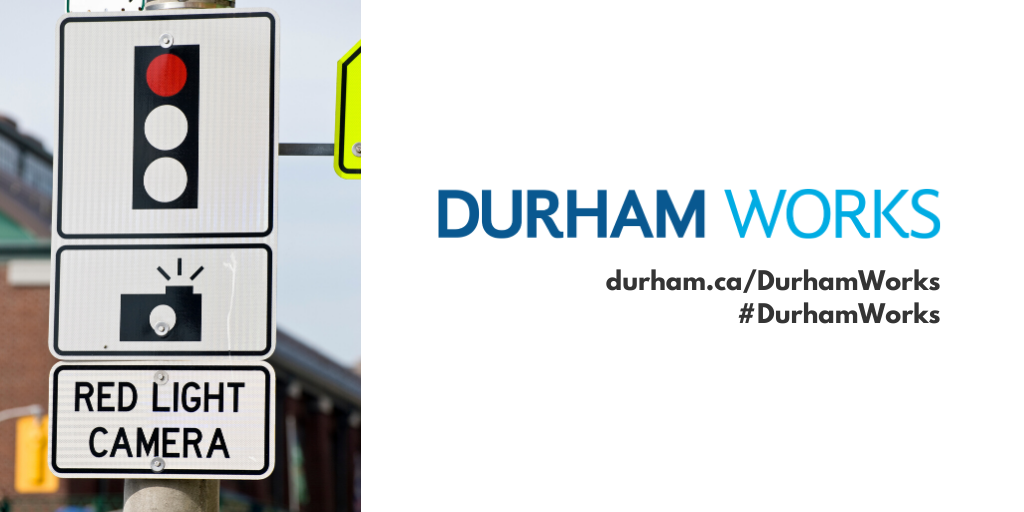 Posted on Wednesday, August 23, 2023 09:48 AM
Red light cameras have been installed at select locations throughout Durham Region to reduce T-bone collisions at intersections on Durham Regional roads.
Red light running has the potential to cause serious injury or death for both the offending driver and innocent victims. The Region's collision records database shows 571 collisions over a three-year period (2020, 2021 and 2022) at signalized intersections where the cause was specifically attributed to a driver disobeying traffic control...