Posted on Thursday, March 02, 2023 01:22 PM
Whitby, Ontario– The Regional Municipality of Durham is moving forward with two five-year plans to deliver new economic development projects, programs and approaches to grow its agri-food industry and create high-value jobs in north Durham. The Region will be working hand-in-hand with its partners in the north to create jobs and economic growth over the next five years.
TheGrowing Agri-food Durham Plan 2023 – 2027 was created in co-operation with Durham's various agri-food producers, businesses...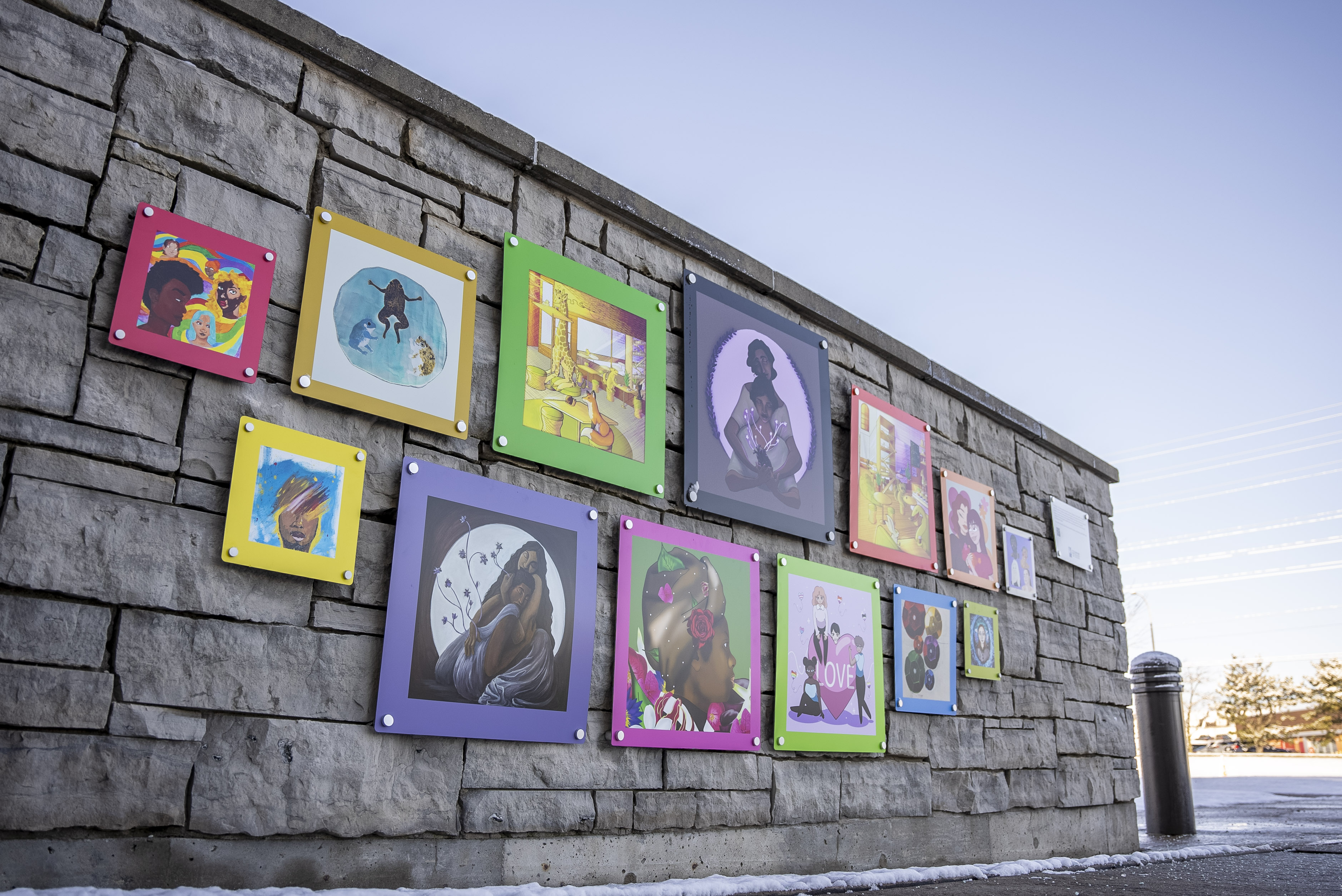 Posted on Wednesday, February 15, 2023 09:36 AM
Whitby, Ontario– Staff and visitors can expect a colourful and inspiring welcome as they enter Durham Region's Headquarters, as a new public art installation was unveiled today.
Durham College Fine Arts students created the art as part of a community collaboration program. The artwork has been installed along the stone wall at the north entrance of 605 Rossland Road East in Whitby. The pieces represent the themes of diversity, equity, inclusion and accessibility.
This installation is part of a...
Posted on Monday, February 13, 2023 04:18 PM
Whitby, Ontario– The following statement is being issued on behalf of John Henry, Regional Chair and Chief Executive Officer for The Regional Municipality of Durham:
"Durham Region is an exciting place to be—filled with talented, smart and ambitious people who enjoy a great quality of life. A place where manufacturing drives economic development, while clean energy powers our future.
Today, we were pleased to hear that Ontario Power Generation (OPG)—one of our longest-standing partners—is...
Posted on Thursday, February 09, 2023 02:46 PM
"This past weekend (February 3 to 5), Durham Region hosted another successful Ontario Parasport Games. Community pride was front and centre as athletes competed to the roar of fans cheering loud and proud in the stands.
Our mission was to deliver the best Ontario Parasport Games yet and continue to grow opportunities and participation in accessible sport through legacy initiatives. It is through the commitment and tireless efforts of our Games Organizing Committee, community leaders, volunteers,...
Posted on Thursday, February 09, 2023 08:58 AM
Whitby, Ontario - Durham Region Health Department is launching a tobacco education and enforcement campaign to help local vendors better understand the important role they play in preventing youth access to tobacco and vapour products.
Restricting youth access to tobacco and vapour products is an integral part of theSmoke-Free Ontario Act, 2017, and represents a comprehensive tobacco control program aimed at preventing children and youth from starting to use tobacco and vapour products. This...